Bendable LED Tape / Strip Lighting - Cool, Warm or Natural White
The total electrical power used of the light. A higher wattage no longer guarantee's that the light is brighter. EG: there are LED products which are 5w which is equal in brightness to a 50w incandescent bulb.
Cut To Measure - personalised to your requirements
We will solder a 1m long cable onto the end of each LED Strip
Can be bent around 90-degree corners
3 Year Warranty
Dimmable through remote control, mains wall dimmer or through our APP & smart speaker (Sold Separately)
Can cut the LED Strip every 50mm
Pricing is per metre, as an example a quantity of 3 = 3 metres of LED light. 
What are Lumens?
What are lumens?
When you bought an incandescent bulb you knew that a higher wattage meant a brighter light. However, wattage really measures power consumption, not brightness. Lumens measure brightness. You can use the chart below to match the wattage of an incandescent to its LED counterpart. LEDs use less power and save money.

Need Help Choosing?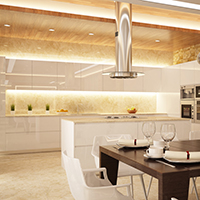 Warm White
Warm lighting is similar to conventional lighting and has a softer feel. This lighting is perfect for living rooms and bedrooms.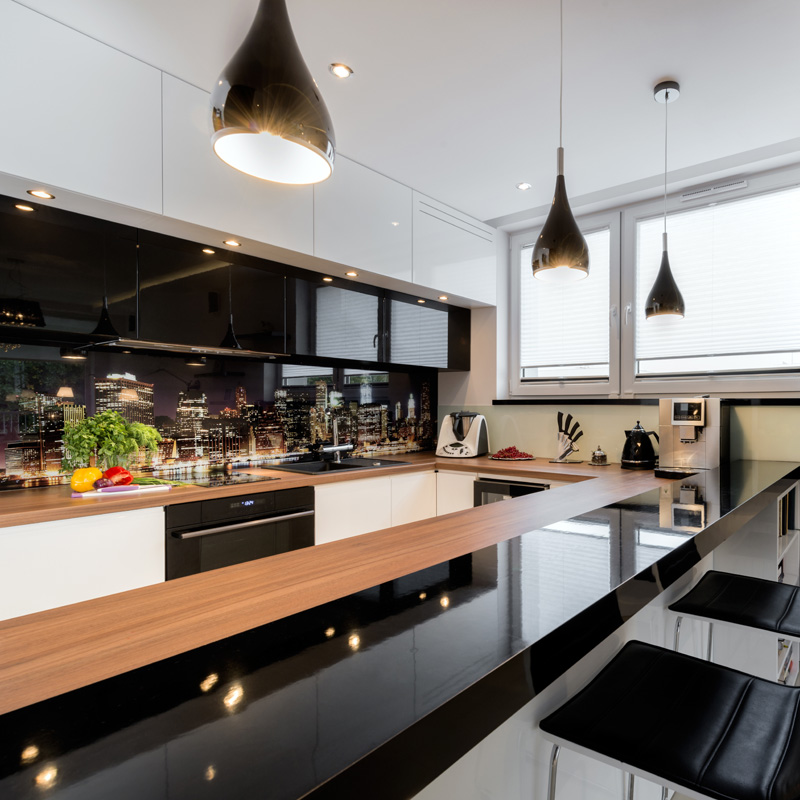 Natural White
Daylight - The colour of the lighting is used to represent 'daylight colour' indoors. It has neither the softness of warm white or the starkness of cool white.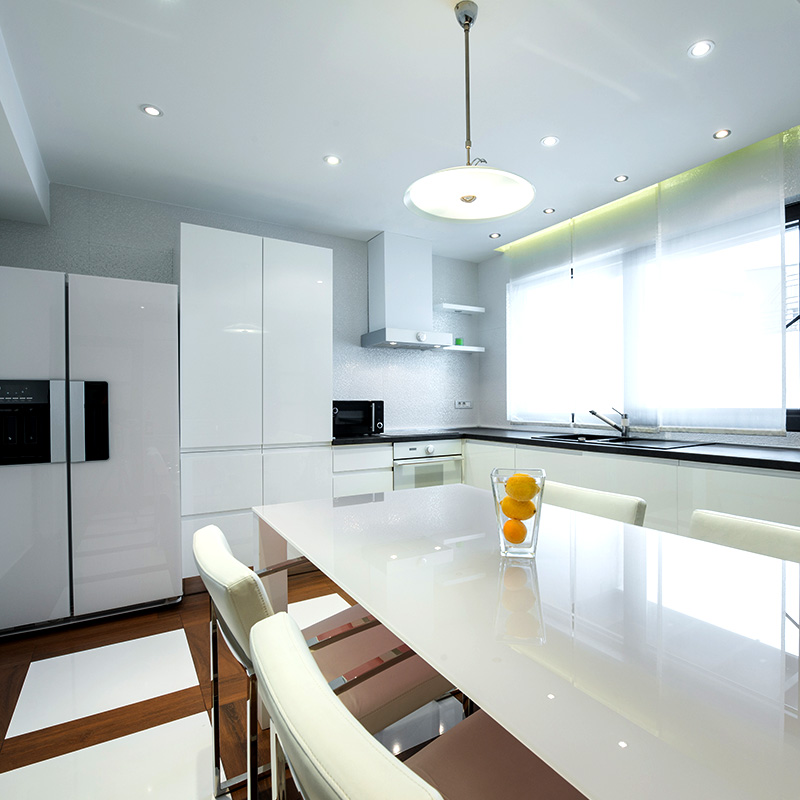 Cool White
Cool white - Is a brighter whiter light and is more suited for the bathroom or kitchen.
Compatible When Used With Our Smart Home Module
IOS tect icon
Android test icon
Alexa test icon
Google Home test icon
Remote Control test icon
Up to
5 year guarantee
on lightbulbs
Free delivery
if order is over £75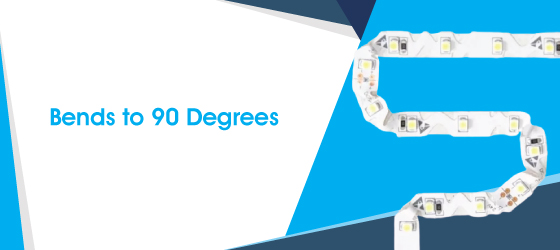 Bends to 90 Degrees
Although LED strip lights are flexible, not all can bend around corners. Typically, for those types of strip lights, you'll have to cut and connect so they can wrap around the edges. With this LED strip light, that is not an issue because you can bend it to a 90-degree angle! This eliminates the time you must spend cutting and linking the strip lights, giving you a more precise finished look!
The flexibility of this strip light is beneficial for various applications that require accuracy. Remember, strip lights have a specific cutting point you must follow to avoid damaging the strip. With this LED strip light, you can just apply it continuously without needing to trim when you reach sharp corners or edges!
24v DC - Needs an LED Driver
This LED strip light is 24v DC; therefore, it requires an LED driver (sold separately) to work. To know the LED driver suitable for your strip lights, you need to multiply the number of metres of strip lights you'll use by the wattage per metre of the strip.
So, if you'll use five metres of strip lights and this LED strip runs at 5w per metre, multiply five by five, and you'll get twenty-five. After, you can look for an LED driver but make sure that you get one that's more than the wattage your strip lights require to avoid overloading. Never get something less than what your LED strips need!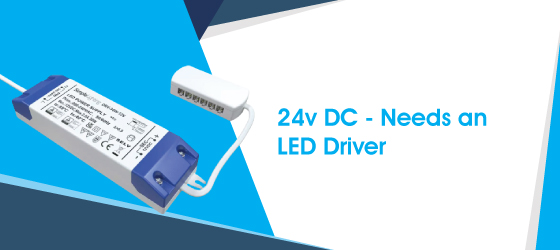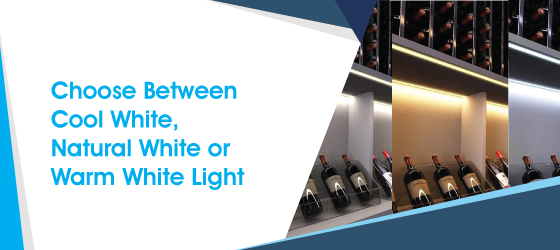 Choose Between Cool White, Natural White or Warm White Light
This LED strip light is available in cool white, natural white and warm white light. If you do not know what each colour temperature looks like, here is a quick guide!
Cool white and natural white are typically used for task lighting because of their stunning brilliance that boosts an individual's focus and improves a space's functionality. The only difference between the two colours is that cool white has a crisp bluish tone, while natural white resembles a cloudless sunny day, clear and with no hints of blue or yellow. Alternatively, warm white light is perfect for ambient lighting because its yellowish shade can stage a relaxing and welcoming atmosphere!
Exquisitely Bright! 540 Lumens per Metre
LED lighting fixtures are known for their unparalleled efficiency because they can convert the majority of the power they consume into light rather than waste. With this, they only need minimal energy to produce significant brightness! Powered by that technology, this LED strip light only requires 5w per metre to make 540 lumens maximum brightness with a 160-degree beam angle!
Aside from that, this LED strip light has an extended average lifespan of 30,000 hours which is ten times longer than any traditional light fixture! With this, not only can you enjoy the outstanding brilliance this strip light can bring, but you will also be able to lessen your maintenance and electrical expense!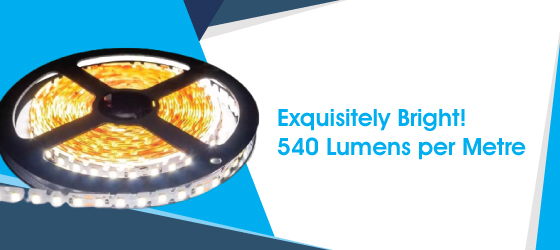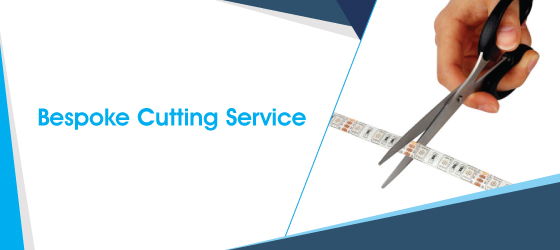 Bespoke Cutting Service
Don't want to purchase more than what you need? You don't have to because we offer a free bespoke cutting service when you buy this LED strip light! You only need to specify the necessary measurements, and we'll prepare them. Just note that the quantity you'll input on the website will be the continuous length of the strip. So, if you put five, you'll get a continuous 5-metre LED strip.
Besides that, we'll also solder a 1-metre cable at the end of each strip, so when it arrives, you can install them immediately! Keep in mind that this LED strip light is cuttable every 50mm increments, so when you specify the lengths you require, round off to the nearest 50mm.
Various Control Options
Controlling these LED strip lights will not be an issue because there are various ways that you can do it! You can manage it using an LED-compatible traditional wall dimmer, smart speakers like Alexa or Google Home, or remote control. Just ensure you have the correct driver-controller combination to guarantee it will work.
You need a standard LED driver to use our extensive range of remote controls. In contrast, a dimmable LED driver is necessary if you prefer to utilise a LED-compatible traditional wall dimmer. Nonetheless, even if you do not want to dim your strip lights, you will still have to use a standard LED driver to make it work.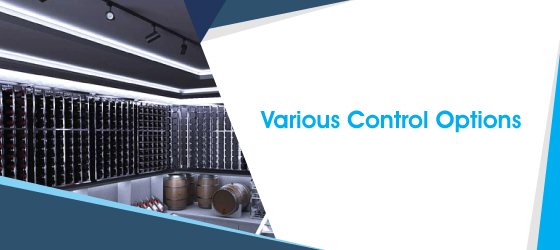 More Information

| | |
| --- | --- |
| Average Life (Hours) | 30,000 |
| LED Strip Type | Single Colour |
| IP Rating | IP20 |
| Beam Angle | 160° |
| Lumens | 540 |
| Dimmable | Dimmable |
| Input Voltage | 24v DC |
| Power | 5w |
| Warranty | 3 Years |
| Width | 8mm |
For delivery or returns information, please refer to the page below.