COB LED Strip - Dotless, No Spots, Cool White 6000K CRI >90
A measure to the brightness of a LED Light. Example being 320 lumens would be the equivalent in brightness to a old fashioned 50w Halogen spot light.
Continuous uniform "No Spot" light

Slimline design and available in cool white light (6000K)

CRI >90

H

igh-quality 3M self-adhesive

Soldered to your requirements - simply add the lengths needed and we will solder a 1m tail onto the end of each length.


5-year warranty
What are Lumens?
What are lumens?
When you bought an incandescent bulb you knew that a higher wattage meant a brighter light. However, wattage really measures power consumption, not brightness. Lumens measure brightness. You can use the chart below to match the wattage of an incandescent to its LED counterpart. LEDs use less power and save money.

Need Help Choosing?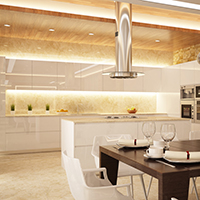 Warm White
Warm lighting is similar to conventional lighting and has a softer feel. This lighting is perfect for living rooms and bedrooms.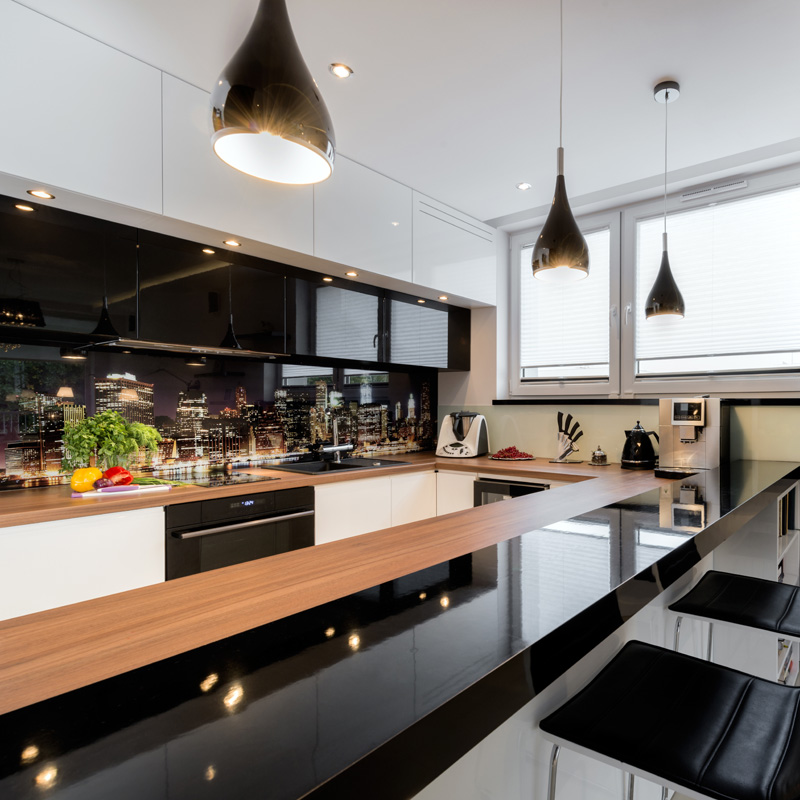 Natural White
Daylight - The colour of the lighting is used to represent 'daylight colour' indoors. It has neither the softness of warm white or the starkness of cool white.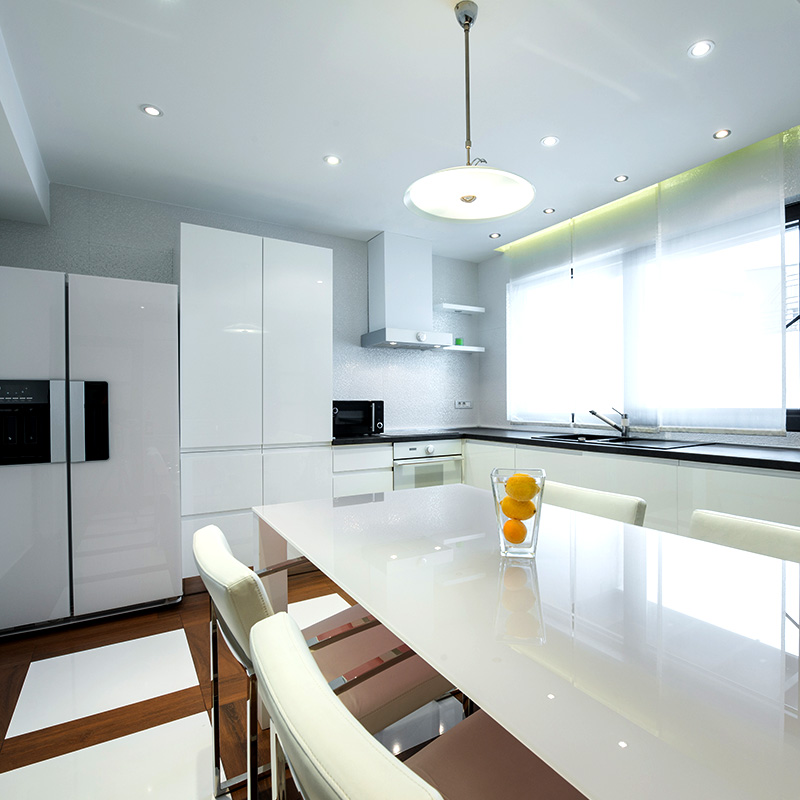 Cool White
Cool white - Is a brighter whiter light and is more suited for the bathroom or kitchen.
£10.00
£12.00
(

£12.00

per metre)
Was
£29.99
Save £17.99
Compatible When Used With Our Smart Home Module
IOS tect icon
Android test icon
Alexa test icon
Google Home test icon
Remote Control test icon
Up to
5 year guarantee
on lightbulbs
Free delivery
if order is over £75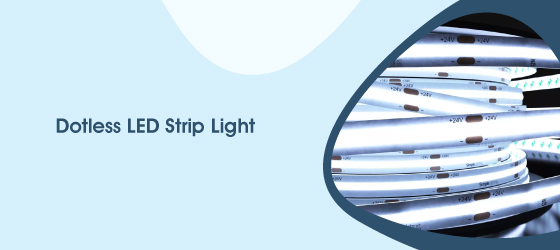 Dotless LED Strip Light
LED strip lights are versatile, flexible and suitable for almost any application. It's a ribbon-like circuit board with LED chips on one side and an adhesive backing on the other. While many people are not bothered, some don't find the dotted effect many strip lights produce attractive. But what if there's an alternative?
This COB LED strip has a continuous uniform glow (dotless appearance) that can brilliantly illuminate your space! In addition, it has a CRI >90, allowing the colours to appear much more vibrant. This characteristic is beneficial for retail stores as it can help their product look more appealing to customers. So, if you're in the retail business, consider adding this COB strip to your lighting design to boost your sales!
Cool White Light, 6000K
This COB LED strip can produce a cool white light (6000K) colour temperature. Unlike warm white light with a yellowish tone and natural white with no hints of blue or yellow, cool white light has a crisp bluish shade. It's often used for task lighting because it can enhance an individual's focus and boost a space's functionality!
Cool white light is common in areas where you do many things that require attention and concentration, like the work desk, kitchen countertops and island, reading nooks, bathroom vanity, etc. Although not everyone finds it unpleasant, some think cool white light appears too strong for their eyes. If you also feel the same, consider a natural white option as it's calmer. Nonetheless, if you're unbothered by it, go for this cool white version!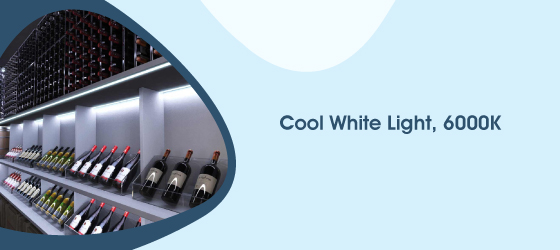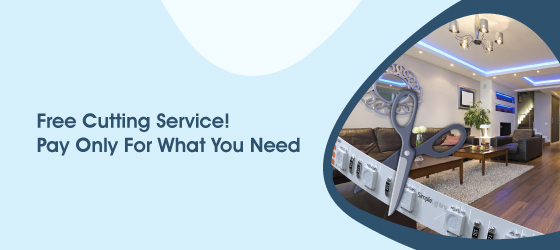 Free Cutting Service! Pay Only For What You Need
We offer a free cutting service for this COB LED strip, so you only have to pay for what you'll use for your project! Just inform us of the lengths you'll need, and we'll prepare them as requested. As a bonus, we'll also solder cables on each end of the strip, so you can immediately jump to installation once your order arrives!
Kindly note that this COB LED strip light is cuttable every 50mm increments, so round off your measurements to the nearest 50mm.
24v DC - Requires a LED Driver
Because this COB LED strip is low voltage, you'll need to pair it with a dimmable or non-dimmable 24v DC LED driver to make it run. You cannot wire it directly to the mains circuit because if you do, you can ruin your strips. So, what kind of 24v DC LED driver can you use with this strip light?
This COB strip runs at 14w per metre. If you're using 5 metres of strips, you need to multiply it by 14 (wattage per metre) then you'll get the driver you need! Ensure that you round up to the nearest available driver to avoid overloading. So, going back to the example, if you're using 5 metres, multiply it by 14w, and the driver you'll need is 100w (the next available driver)!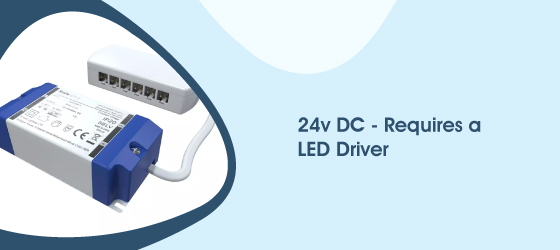 Multiple Control Options (Smart Speaker, App, Wall Controller, Remote Control, etc.)
There are many ways to control this COB LED strip light. You can do the classic, connecting the non-dimmable driver to the mains circuit and wiring it to a standard wall switch or adding a plug at the end of the non-dimmable driver and plugging it in an empty socket!
Suppose you're looking for an upgraded way to manage this strip light. In that case, you can use a dimmable driver and connect it to an LED-compatible wall dimmer or use a non-dimmable LED driver with a remote control dimmer, mains wired wall controller, battery-powered controller (white or black), or a smart controller (which allows you to link the strips to an App on your phone or smart speakers like Alexa or Google Home)!
Suitable with Our LED Profiles
If you want your strip lights to look more refined and finished, consider enclosing them in one of our LED profiles! Aside from improving its visual appeal, a LED profile can protect your strip lights against dust, dirt, and curious fingers. Just note that while a profile can fend off those elements, it cannot guarantee 100% protection against liquids. So, if you are considering adding strip lights in your bathroom, look for one with an IP65 rating and up.
Besides that, ensure that you check if your strip light will fit the internal width of the profile. This COB strip light is 10mm wide, so look for one that can accommodate that size.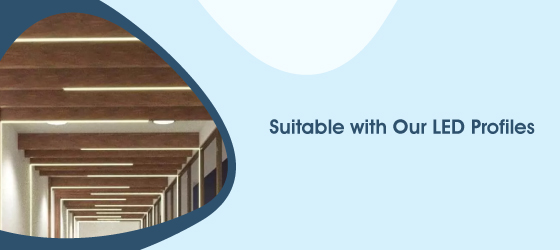 More Information

| | |
| --- | --- |
| Average Life (Hours) | 30,000 |
| LED Strip Type | Single Colour |
| IP Rating | IP20 |
| LED Colour | Cool White 6000K |
| Beam Angle | 120° |
| Length | Max 10m |
| Lumens | 905 |
| Dimmable | Dimmable |
| Input Voltage | 24v DC |
| Power | 10w |
| Cable Length | 2 Metres |
| Warranty | 5 Years |
| Width | 8mm |
For delivery or returns information, please refer to the page below.