LED Tape, IP65 Warm White, 5w Per Metre 3000K
A measure to the brightness of a LED Light. Example being 320 lumens would be the equivalent in brightness to a old fashioned 50w Halogen spot light.
Cut To Measure - personalised to your requirements
We will solder a 2m long wire onto the end of each strip of LED tape for you
Available in any length between 0.05m to 10m long (50mm to 10,000mm).
5 Year Warranty
Ultra Bright - high lumens per metre
Dimmable through remote control, mains wall dimmer or through our APP & smart speaker (Sold Separately).
What are Lumens?
What are lumens?
When you bought an incandescent bulb you knew that a higher wattage meant a brighter light. However, wattage really measures power consumption, not brightness. Lumens measure brightness. You can use the chart below to match the wattage of an incandescent to its LED counterpart. LEDs use less power and save money.

£7.08
£8.50
(

£8.50

per metre)
Was
£12.00
Save £3.50
Compatible When Used With Our Smart Home Module
IOS tect icon
Android test icon
Alexa test icon
Google Home test icon
Remote Control test icon
Up to
5 year guarantee
on lightbulbs
Free delivery
if order is over £75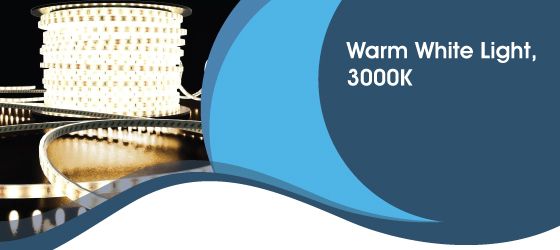 Warm White Light, 3000K
This LED strip light can produce a warm white colour temperature (3000K). If a cool white light has a crisp bluish tone while a natural white light has no hints of blue or yellow, warm white light has a yellowish shade that resembles an old incandescent bulb! It's suitable for ambient lighting as it can warm up a space and make it cosier and more inviting!
Warm white light is perfect for rooms that need to ease the mind and appear more receiving, like the bedroom, living room, reception room, lobby, break room, spas, restaurants, cafes, hotels, and more! You can also utilise this colour temperature to add accent lighting in your kitchen, dining room, etc.
Water Resistant! IP65 Rated
Since this LED strip light is IP65 rated, you install it anywhere in your home, including areas where water and liquids are frequent! Even if it comes into contact with those elements, it will not short-circuit or malfunction. You can use this LED strip light as a functional under-cabinet light in your kitchen or home office, decorative cove or stair lighting. Even in outdoor areas like ambient lighting for your patio or deck! The possibilities are endless, so be creative and unleash your imagination!

The only thing that you must watch out for is underwater installations. Although it's IP65 rated, this LED strip light still does not have adequate protection for that kind of environment. If that's the application you're after, you'll need an even higher IP rating.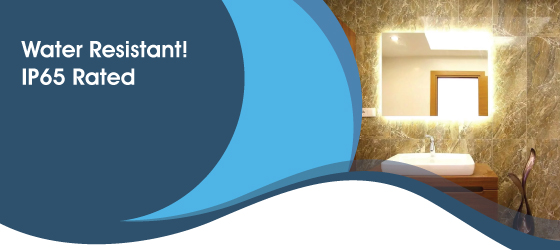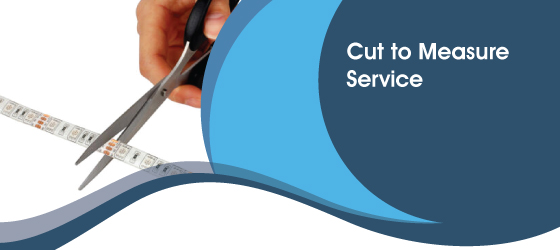 Cut to Measure Service
We offer a free cutting service with this LED strip light! Just let us know the measurements that you need, and we'll prepare them as you request. Also, we'll solder a 2-metre cable together with the strips so you can proceed to installation immediately when you receive your order!
Just note this LED strip light is cuttable every 50mm increment, so ensure that you round off to the nearest 50mm when you place your order. Also, this strip light is sold per metre on our website. If you put 1, it means that you'll get 1 metre, and if it's 10, you'll get 10 metres. For custom cutting, call or email us so we can accommodate your request!
12v DC - Requires an LED Driver
This is a 12v DC LED strip light, so you need a 12v DC LED driver to make it work. To select the correct driver, you must know how many metres of LED strip you will be using and the wattage per metre of the strip. You may need more than one LED driver for the job, but also note that you can connect multiple strips of LED tape to the same driver as long as you don't overload it.
To work out the power of the LED driver you need, simply multiply the length of the LED strip you require by the number of watts per metre (e.g. 2 metres of tape x 5w per metre = 10w, then round this up to the nearest driver, which in this case would be 15w).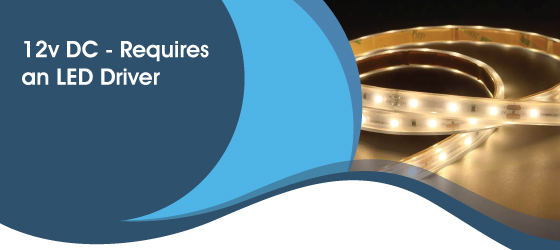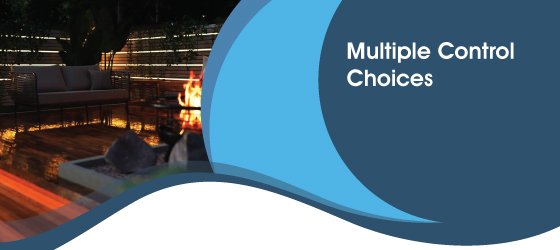 Multiple Control Choices
You have multiple control choices with this LED strip light. If you prefer something simple and traditional, use a non-dimmable LED driver and wire it to a standard wall switch or add a plug at the end of a non-dimmable LED driver and plug it into an empty available socket.
Say you're looking for something more modern or unique. If that's the case, you can pair a dimmable driver with an LED-compatible wall dimmer or couple a non-dimmable LED driver with a mains wired wall controller, battery-powered controller (white or black), remote control dimmer, or a smart controller (which enable you to connect this LED strip to an App on your phone or smart devices like Alexa or Google Home)!
Ultra Bright! 539 Lumens per Metre
LED lighting is known for being eco-friendly, long-lasting, low maintenance, and cost-effective. However, what made it the most popular lighting solution is its unrivalled efficiency! It can transform most of the power it consumes into light with very minimal going to waste. As a result, LED lights can produce outstanding luminance with a small amount of energy!
Designed with that same technology, this LED strip light only requires 5w of power per metre to produce 539 lumens maximum brightness with a 120-degree beam angle. Also, it has an extended average lifespan of 50,000 hours which is ten times longer than a standard non-LED fixture! With this lighting solution, you'll be able to lessen your electrical consumption and maintenance expenses!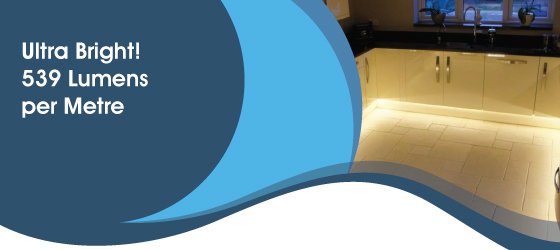 More Information

| | |
| --- | --- |
| Average Life (Hours) | 50,000 |
| LED Strip Type | Single Colour |
| IP Rating | IP65 |
| LED Colour | Warm White 3000K |
| Beam Angle | 120° |
| Length | Max 10m |
| Lumens | 539 |
| Dimmable | Dimmable |
| Input Voltage | 12v DC |
| Power | 5w |
| Cable Length | 2 Metres |
| Warranty | 5 Years |
| Width | 10mm |
For delivery or returns information, please refer to the page below.