LED Tape, IP20 Natural White 4000K, 5w P/M
A measure to the brightness of a LED Light. Example being 320 lumens would be the equivalent in brightness to a old fashioned 50w Halogen spot light.
Cut To Measure - personalised to your requirements.
We solder a 2m long wire onto the end of each LED Strip for you.
Available in any length between 0.1m to 10m long (100mm to 10,000mm).
5 Year Warranty
Ultra Bright - Just under 700 lumens per metre.
Dimmable through remote control, mains wall dimmer or through our APP & smart speaker (Sold Separately).
Order online or call 0333 443 2465
What are Lumens?
What are lumens?
When you bought an incandescent bulb you knew that a higher wattage meant a brighter light. However, wattage really measures power consumption, not brightness. Lumens measure brightness. You can use the chart below to match the wattage of an incandescent to its LED counterpart. LEDs use less power and save money.

£4.33
£5.20
(

£5.20

per metre)
Was
£9.50
Save £4.30
Compatible When Used With Our Smart Home Module
IOS tect icon
Android test icon
Alexa test icon
Google Home test icon
Remote Control test icon
Up to
5 year guarantee
on lightbulbs
Free delivery
if order is over £75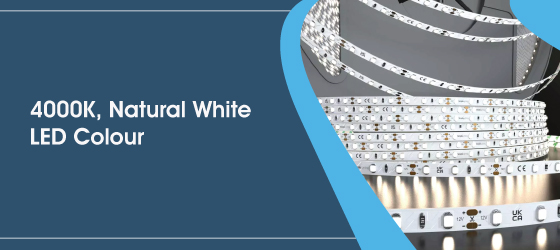 4000K, Natural White LED Colour
This LED strip light can produce natural white light (4000K). Compared to the crisp bluish tone of cool white light and the yellowish shade that resembles an old incandescent bulb of warm white light, natural white has no hints of blue or yellow. It is like a cloudless sunny day and makes excellent task lighting!
Natural white light is perfect in areas where you need to focus, like the home office, kitchen and vanity space. It is also ideal for conference rooms, meeting rooms, office spaces, and more! Typically, natural white and cool white are both utilised for task lighting. It's just a matter of preference which suits you better.
Different Control Choices
There are multiple ways to manage this LED strip light. You only need to get the appropriate LED driver to ensure that it will work.
You can use a standard LED driver and add a plug at the driver's end or wire the driver directly to the mains circuit to switch the strip lights on/off using a regular light switch. If you want to use remote controls, wall plate controllers or smart devices like Alexa or Google Home, pair them with a standard LED driver. Alternatively, you will need a dimmable LED driver if you prefer to utilise a LED-compatible traditional wall dimmer. Even if you don't want to dim your strip lights, you will require a standard LED driver to make it work.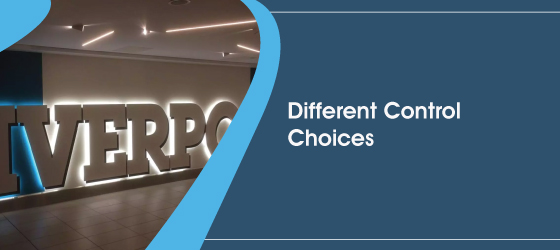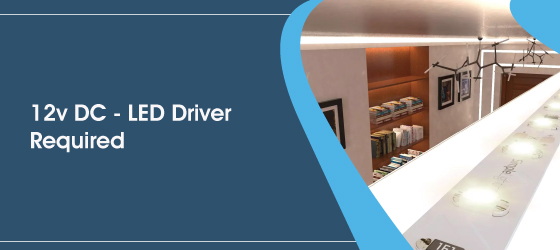 12v DC - LED Driver Required
This is a 12v DC LED strip light, so you need a 12v DC LED driver to make it run. To identify the correct driver, you must know how many strip lights you will use and their wattage per metre. You may need more than one LED driver for your project, but note that you can connect many strips of LED tapes to the same driver as long as you don't exceed its maximum capacity.
To know the power of the LED driver you need, simply multiply the length of the LED strip you require by the number of watts per metre (e.g. 2 metres of tape x 5w per metre = 10w, then round this up to the nearest available driver, which in this case would be 15w).
Super Bright! 659 Lumens per Metre
LED lighting fixtures a loaded with many advantages one cannot refuse. It is eco-friendly, cost-efficient, long-lasting and low maintenance. However, what makes them stand out is their unparalleled efficiency! LED fixtures can convert most of the power it consumes into light with minimal becoming waste. As a result, it can sufficiently brighten your home even if you use a small amount of electricity!
Powered by that same technology, this LED strip light only requires 5w of power per metre to produce 659 lumens maximum brightness with a 120-degree beam angle. Also, it has an extended average lifespan of 50,000 hours which is ten times longer than a traditional fitting!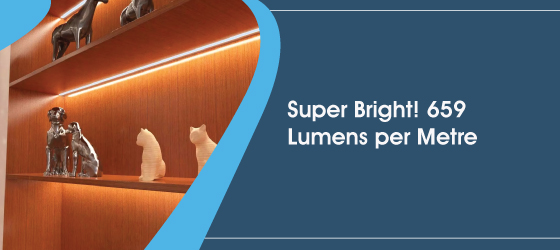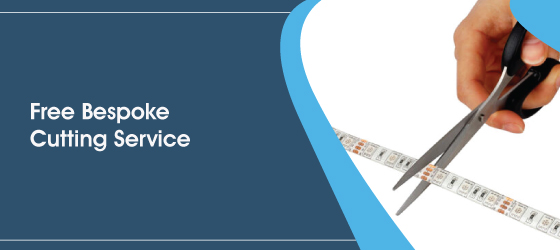 Free Bespoke Cutting Service
We offer a free bespoke cutting service with this LED strip light, so you don't have to purchase more than what your project requires! Just let us know the length you need, and we'll prepare them as requested. As a bonus, we'll also solder a 2-metre cable at the end of the strip light, so when it arrives, you can immediately proceed to installation!
This LED strip light is sold per metre on our website. If you input 1 in the quantity section, it means that you'll get 1 metre, and if you put, then you'll get 10 metres. For custom cutting, you can call or email us so we can accommodate your request!
Easy to Mount
Installing this LED strip light will not give you a headache if you have a compatible LED driver and controller prepared. All you have to do is clean the surface you intend to stick the strip light, peel the cover from the 3M adhesive backing and stick it to your chosen, dust-free surface. The adhesive is very sticky and attaches well to most surfaces.
As for wiring and all the other connections, go through the mounting instructions to be guided accordingly. If you're not confident doing the installation alone, it's best to call for an electrician. That way, you know that your lights are mounted correctly and you are safe from any risks!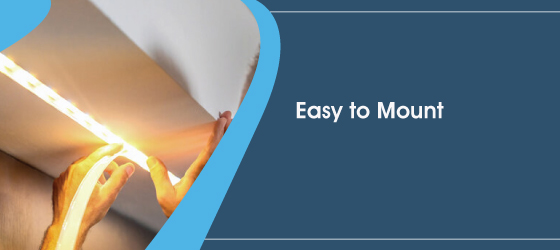 More Information

| | |
| --- | --- |
| Average Life (Hours) | 50,000 |
| LED Strip Type | Single Colour |
| IP Rating | IP20 |
| LED Colour | Natural White 4000K |
| Beam Angle | 120° |
| Length | Max 14m |
| Lumens | 659 |
| Dimmable | Dimmable |
| Input Voltage | 12v DC |
| Power | 5w |
| Cable Length | 2 Metres |
| Warranty | 5 Years |
| Width | 8mm |
For delivery or returns information, please refer to the page below.