LED Dimmer Receiver Module - 4 Channel
12a Maximum (Which means 12v mode 144w and 24v mode 288w)
LED Driver and Remote Control Required
Dimmable
30m Max Distance
1-year warranty
Please use this product only with non-dimmable LED Drivers. 
£16.66
£19.99
Was
£24.99
Save £5.00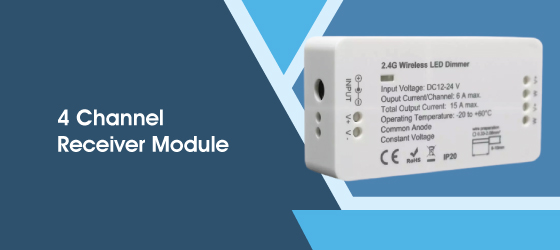 4 Channel Receiver Module
Suppose you already have our 4 Channel LED Dimmer Controller and Remote, and you're looking for a way to add more rooms that you can control using the remote that you already have. Then, instead of purchasing another whole kit, you can add our LED dimmer module to the mix (max of 4 per remote)!
Our LED dimmer module will allow you to independently control the lighting in one zone (room or area). So, if you plan to have a fully dimmable home, you can add this module to increase the scope of the remote. With this, you won't have to go through several remotes to find the one that regulates your dining or living rooms.
20 Metres Detection Range
This LED dimmer module has a 20-metre detection range, and you have to use it with a non-dimmable LED driver to guarantee smooth dimming. The dimming range of this LED dimmer module starts from 0% to 100% dimmed. With this, you can control the mood of your home with one click. Also, when paired with a remote, this dimmer module will allow you to dim/brighten and switch on/off your lights, individually or together.
If you have a dinner date in the dining room, you can dim your main lights and brighten your ambient lights for an added romantic vibe. If you are doing your chores or organising your home, increase the brightness so you can see everything.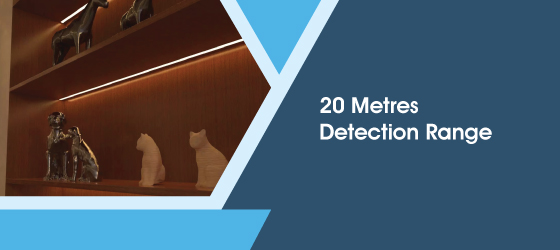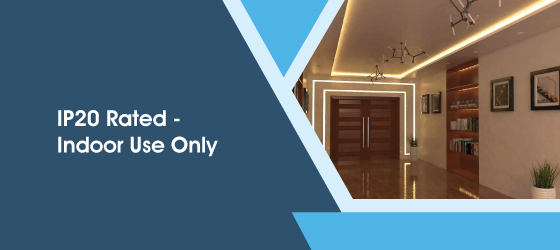 IP20 Rated - Indoor Use Only
This LED dimmer module is IP20-rated only. Because of this, it's only ideal for indoor use, away from places where water and liquids are constantly present. The module does not have enough protection against them, so you should be mindful of its placement. Nonetheless, there are still many areas in your home where you can incorporate this lighting accessory!
You can mount it in your home office, dining room, bedroom, living room, kitchen, recreation room, hallways and more! With dimmable lighting, the aesthetics and atmosphere of the room will elevate, and the fixture's efficiency and lifespan will double! So, get this LED dimmer module now to enjoy all those benefits!
Add-On to LED Dimmer Module Kit
This LED dimmer module is an add-on only. You still need the remote control and LED driver to make it function. If you're only starting, purchasing the dimmer kit, which includes a remote control and receiver, is best since you still don't have the essential parts.
However, if you already have a driver or remote control, you can buy them separately. This includes the remote control, receiver, LED driver, LED strip, and LED under cabinet lights. Ensure you have all the elements to guarantee everything will work without a hitch! Also, only get those that are compatible with each other because it will still not run if one or two parts are incompatible.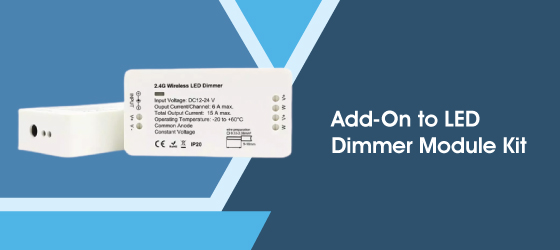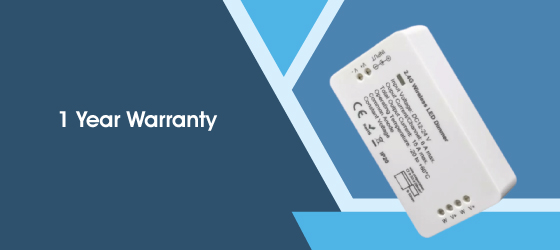 1 Year Warranty
We offer a 1-year warranty for this LED dimmer module, but rest assured everything we deliver to your doorstep is of the best quality. Shopping online has advantages and disadvantages. Yes, it's convenient since you can purchase anything without going outside. However, there's no assurance whether or not the product you'll get will be the same as the pictures on the website. So, with this guarantee, we hope that the confidence we have in this product will be reflected and, in turn, encourage you to buy it!
If you have concerns about this LED dimmer module or any products on our website, feel free to call or email us, and we'll gladly attend to your inquiries!
Quick and Easy Installation
Installing this dimmer module is easy and quick. You must only follow the mounting guidelines and prepare all the necessary accessories and tools. If you already have a pre-existing lighting system and you're only adding this module to expand the scope, it won't take you as long. But if you're starting from scratch, you might take more time. Still, you won't have any regrets because the results will surely be exquisite!
If you're not confident doing the installation yourself or have never dealt with electrics, it's best to call for an electrician or someone with experience mounting lights. That way, you are free from any risks, and your lights are correctly mounted!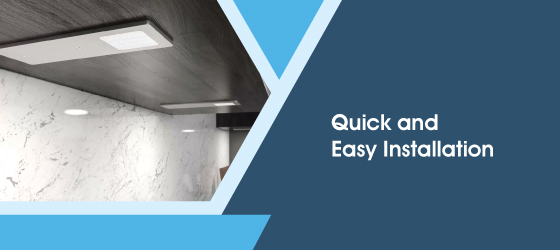 More Information

| | |
| --- | --- |
| Output Voltage | 12-24v DC |
| Max Output Current | 12a |
| Length | 85mm |
| Width | 65mm |
| Height | 25mm |
| IP Rating | IP20 |
| Dimmable | Dimmable |
| Input Voltage | 12-24v DC |
| Warranty | 1 Year |
For delivery or returns information, please refer to the page below.