Mains Powered Brushed Chrome Surface/Recessed Mounted Under-Cabinet Light
The total electrical power used of the light. A higher wattage no longer guarantee's that the light is brighter. EG: there are LED products which are 5w which is equal in brightness to a 50w incandescent bulb.
No LED driver required
Brushed Chrome Finish
Super Bright at 208 Lumens
Available in Natural White Light or Warm White Light
3-year warranty
What are Lumens?
What are lumens?
When you bought an incandescent bulb you knew that a higher wattage meant a brighter light. However, wattage really measures power consumption, not brightness. Lumens measure brightness. You can use the chart below to match the wattage of an incandescent to its LED counterpart. LEDs use less power and save money.

Need Help Choosing?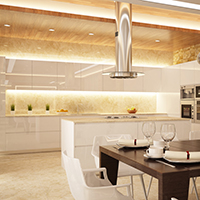 Warm White
Warm lighting is similar to conventional lighting and has a softer feel. This lighting is perfect for living rooms and bedrooms.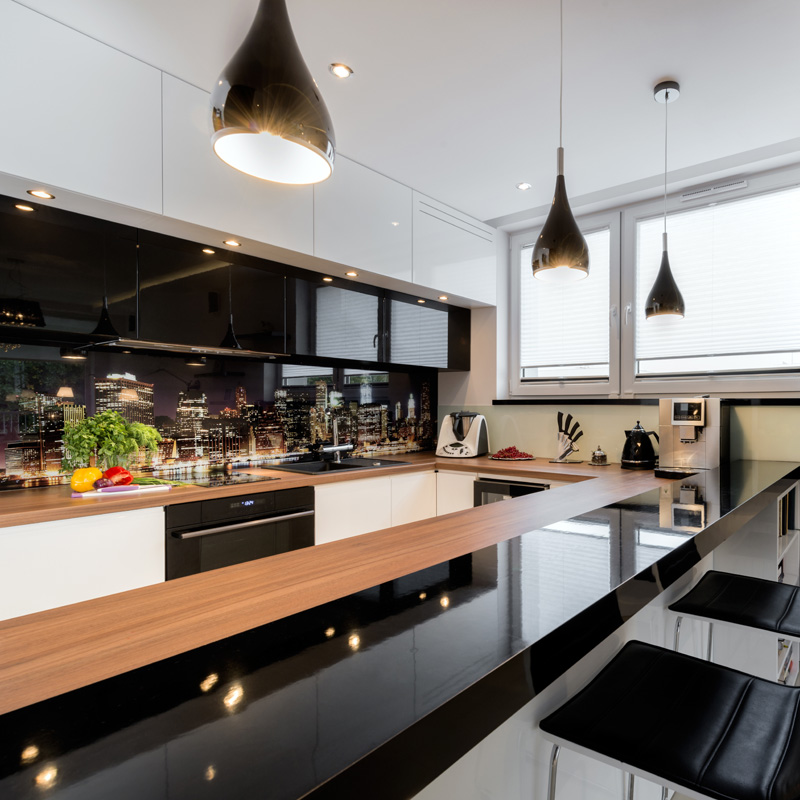 Natural White
Daylight - The colour of the lighting is used to represent 'daylight colour' indoors. It has neither the softness of warm white or the starkness of cool white.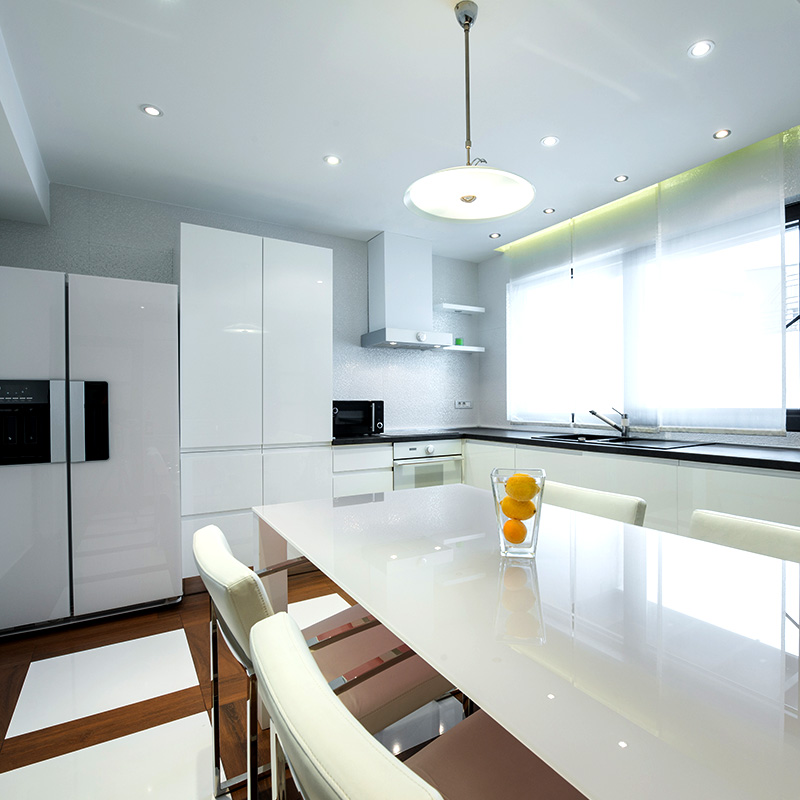 Cool White
Cool white - Is a brighter whiter light and is more suited for the bathroom or kitchen.
£10.42
£12.50
Was
£13.50
Save £1.00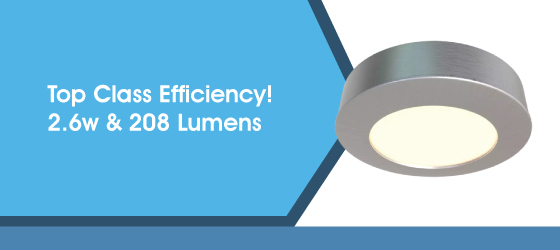 Top Class Efficiency! 2.6w & 208 Lumens
Are you looking for ways to upgrade your kitchen? If you are, then start by adding some of our gorgeous mains-powered LED under-cabinet lighting to improve your home's lighting system! With these lights, you will not only have a bright kitchen, but it will drastically transform the overall look of your space!
This cabinet light has top-class efficiency. While it only requires 2.6w of power, it can produce 208 lumens maximum brightness with a 120-degree beam angle! On top of that, it can last for 30,000 hours, which is ten times longer than a non-LED fitting. So, if you want to enjoy top-quality brightness without paying a high price, get this LED under cabinet light!
Mains Powered - No LED Driver Required
Installing this under cabinet lighting will not give you a headache! It's mains powered, so you don't need to purchase a separate driver to make it work. You can wire them directly to the main circuit without worrying that the power current will damage your fixtures!
Aside from that, this LED under-cabinet light can either be surface-mounted or recessed. If you choose to do a recessed installation, take note that it requires a 57mm cut-out hole. Be precise when trimming this because the fitting can fall off if it's too big. Alternatively, if you select surface-mounted, guarantee that you have enough vertical clearance so you won't bump into the cabinet light.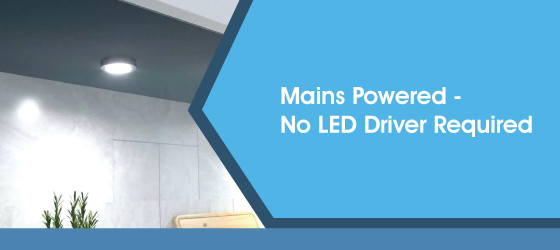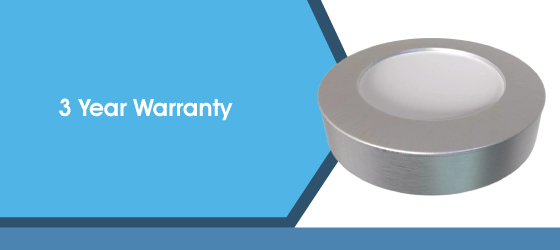 3 Year Warranty
We offer a 3-year warranty for this mains LED under cabinet lighting, but rest assured that all our products are of the best quality so you can enjoy them to the fullest! We understand the pros and cons that come when shopping online. Yes, you can purchase almost anything without leaving your home, but there's no assurance whether or not you'll get the quality you expect. So, with this extended guarantee, we hope that the confidence we have in this cabinet light will be reflected and, in turn, encourage you to buy it!
If you have any questions regarding this LED under-cabinet light or any products on our website, feel free to call or email us, and we'll gladly answer your inquiries!
Choose Between Warm White (3000K) or Natural White (4000K)
These mains LED under cabinet lighting are available in 2 stunning LED colours, but how do you choose the right colour for lighting your space well? Let us guide you through the options!
With natural white light, think of a cloudless sunny day outside. It is about the same brightness as this LED light colour. Registering somewhere around the middle of the spectrum between cool and warm, this colour temperature makes good task lighting as it is bright without being clinical. Also, it is ideal for large modern kitchens. On the other hand, warm white light is the closest you'll get to an old incandescent 60w bulb and a popular choice with customers who like a light that's easier on the eyes. It makes excellent accent lighting and creates a cosy atmosphere. This is perfect for rustic country kitchens.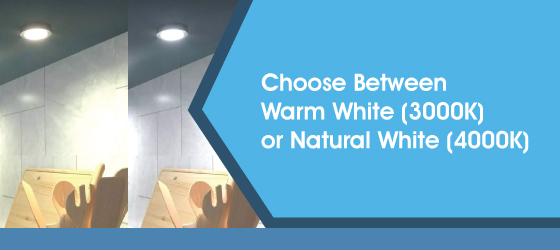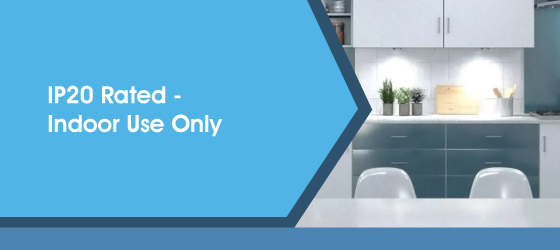 IP20 Rated - Indoor Use Only
This LED under cabinet light is IP20-rated only, meaning you can only use it for indoor installations. Be mindful of its placement because it does not have enough protection to prevent liquids and water from damaging its internal parts. Nevertheless, don't worry since there are still many places in your home where you can use this fixture!
You can install it under your kitchen upper cabinets to brighten the countertops and make them more functional. If you have shelves in your bedroom, add this under cabinet light for extra ambient lighting! There's also the shelves inside your wardrobe! Incorporating this under-cabinet light into your wardrobe will let you see all your clothes so you don't struggle to find them!
Lovely Brushed Chrome Finish
With its lovely brushed chrome finish and sleek minimalist design, this LED under cabinet light can fit any interior design, whether traditional, vintage, retro, rustic, modern, etc. Even if you have existing decor and furniture pieces, it will not have a hard time blending in, looking as if it was intended to be there from day one!
If you love to change the styling of your home constantly, a simple lighting fixture like this one is ideal over those that are customised to suit one theme only. Because it is minimal and its finish is relatively neutral, it is flexible enough to match whatever elements you introduce to your space!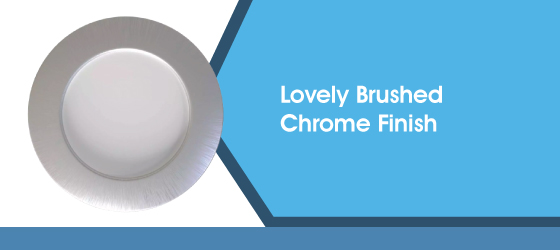 More Information

| | |
| --- | --- |
| Quick Order Code | CAB-240V-S |
| Cable Length | 1500mm |
| Length | 33mm |
| Average Life (Hours) | 30,000 |
| Height | 13mm |
| IP Rating | IP20 |
| Finish | Brushed Chrome/Nickel |
| Beam Angle | 120° |
| Lumens | 208 |
| Diameter | 65mm |
| Dimmable | Non-Dimmable |
| Input Voltage | 220-240v |
| Power | 2.6w |
| Warranty | 3 Years |
| Cut Out Hole | 57mm |
For delivery or returns information, please refer to the page below.