Superslim 1.8w LED Surface Mounted Under Cupboard Light
A measure to the brightness of a LED Light. Example being 320 lumens would be the equivalent in brightness to a old fashioned 50w Halogen spot light.
Beautiful brushed chrome finish
115 lumens of brightness with 65° beam angle
3-year warranty
Available in cool white light and warm white light
Water and dust resistant
What are Lumens?
What are lumens?
When you bought an incandescent bulb you knew that a higher wattage meant a brighter light. However, wattage really measures power consumption, not brightness. Lumens measure brightness. You can use the chart below to match the wattage of an incandescent to its LED counterpart. LEDs use less power and save money.

Need Help Choosing?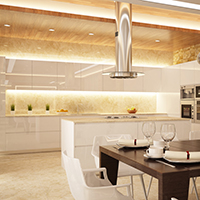 Warm White
Warm lighting is similar to conventional lighting and has a softer feel. This lighting is perfect for living rooms and bedrooms.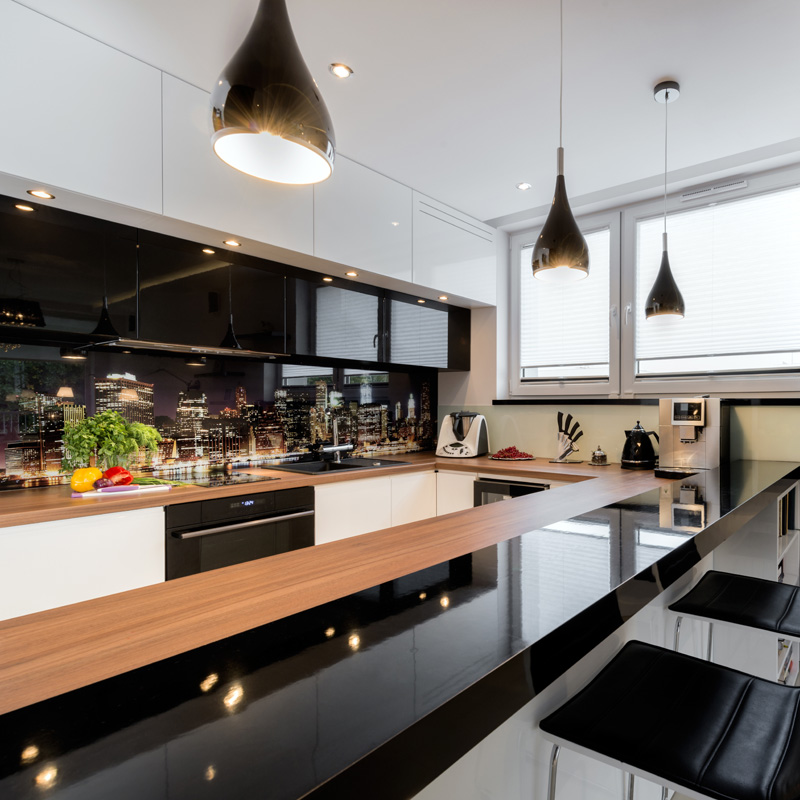 Natural White
Daylight - The colour of the lighting is used to represent 'daylight colour' indoors. It has neither the softness of warm white or the starkness of cool white.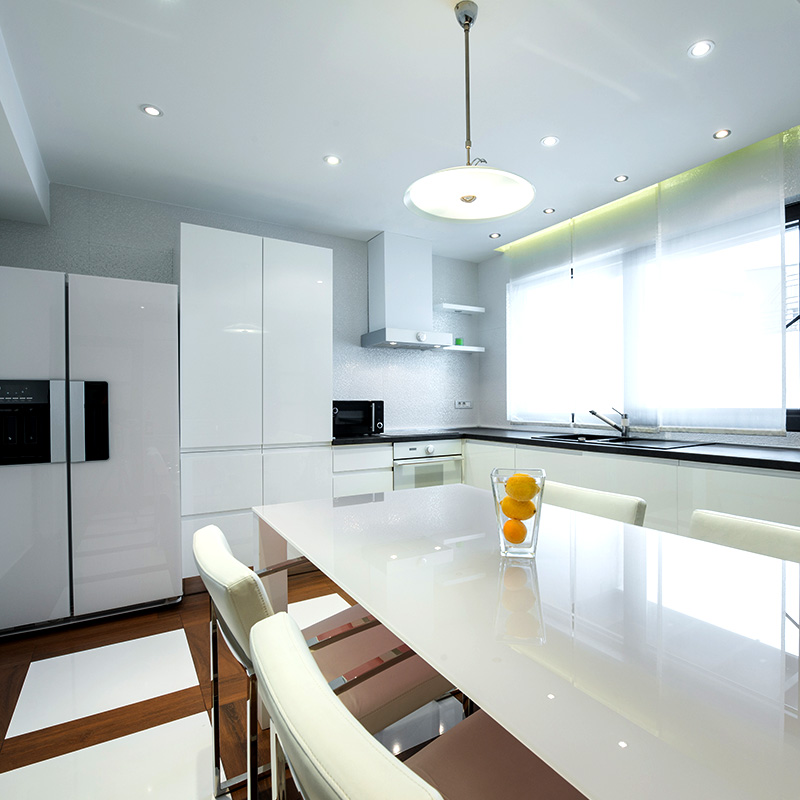 Cool White
Cool white - Is a brighter whiter light and is more suited for the bathroom or kitchen.
£7.29
Was
£13.75
Save £6.46
A slimline kitchen cupboard light with stunning illumination!
This stunning, surface-mounted, kitchen cupboard light is super-slim at only 14mm deep. It contains 1.8 watts of warm white or cool white LEDs and has a beautiful brushed chrome finish. It would look fantastic in almost any kitchen (or even office or bedroom).
This kitchen cupboard light will provide around 115 lumens of brightness, depending on the colour of light you choose (cool white will be slightly brighter than warm white). It has a 65° beam angle, which is plenty for providing excellent illumination for your kitchen counters from above. It's also IP44 rated, so it is even suitable for kitchens and bathrooms that get particularly steamy and damp.
With an average life expectancy of approximately 40,000 hours, these kitchen cupboard lights will last for years and years with typical use; you won't even need to think about maintenance or replacement! We offer a 3-year warranty on this light.
Each kitchen cupboard light comes pre-wired with a 2m cable to make fitting your new lights as easy as possible.
Please note, as this kitchen cupboard light is 12v, an LED driver is required to run these lights. We recommend either of these LED Drivers:
We offer a whole range of ways to control and operate your kitchen cupboard lights.
The Basic Set-Up - Switches the lights on and off, using a light switch or plug socket.
Remote Dimming - Using our unique remote control, you can dim the brightness from 1-100% and turn the cabinet lights on & off.
Sensors - We offer an extensive range of door sensors and Infra-Red sensors. Using the door sensors, you open the door, and the lights switch on and when you close the door, they switch off. With hand movement sensors, you swipe your hand to turn on and swipe to turn off.
Mains Dimming – When you want to control your lighting on a traditional wall dimmer. You would need to install a dimmable LED Driver and a compatible wall dimmer. (Please note: The dimmable led driver has a minimum load of 3-watts to operate correctly).
Each light needs to wire back to the LED driver but they come with a 2-metre cable each. If this isn't enough, we offer a simple plug and play extension cable (2m and 5m long) for this Cabinet Light. In addition, these lights have a 68mm diameter and a 14mm depth.
Please note that in the cool white LED option ONLY, you might find that you get a slightly yellow halo effect where the light shines onto the wall. Some customers love this, but other customers don't. If you prefer not to have this effect on your lights, you could choose the warm white option instead.
More Information

| | |
| --- | --- |
| Cable Length | 2 Metres |
| Depth | 14mm |
| Average Life (Hours) | 40,000 |
| IP Rating | IP44 |
| Finish | Brushed Chrome/Nickel |
| Beam Angle | 65° |
| Lumens | 115 |
| Dimmable | Dimmable |
| Input Voltage | 12v DC |
| Power | 1.8w |
| Warranty | 3 Years |
For delivery or returns information, please refer to the page below.