Round LED Panel 15w, Diameter 190mm, Cool, Warm or Natural White
The total electrical power used of the light. A higher wattage no longer guarantee's that the light is brighter. EG: there are LED products which are 5w which is equal in brightness to a 50w incandescent bulb.
A measure to the brightness of a LED Light. Example being 320 lumens would be the equivalent in brightness to a old fashioned 50w Halogen spot light.
Made from Aluminium and Polycarbonate material
Available in Cool, Natural or Warm White Light
TP(B) Diffuser
1170 lumens maximum brightness
3-year warranty
What are Lumens?
What are lumens?
When you bought an incandescent bulb you knew that a higher wattage meant a brighter light. However, wattage really measures power consumption, not brightness. Lumens measure brightness. You can use the chart below to match the wattage of an incandescent to its LED counterpart. LEDs use less power and save money.

Need Help Choosing?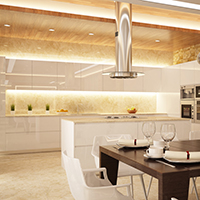 Warm White
Warm lighting is similar to conventional lighting and has a softer feel. This lighting is perfect for living rooms and bedrooms.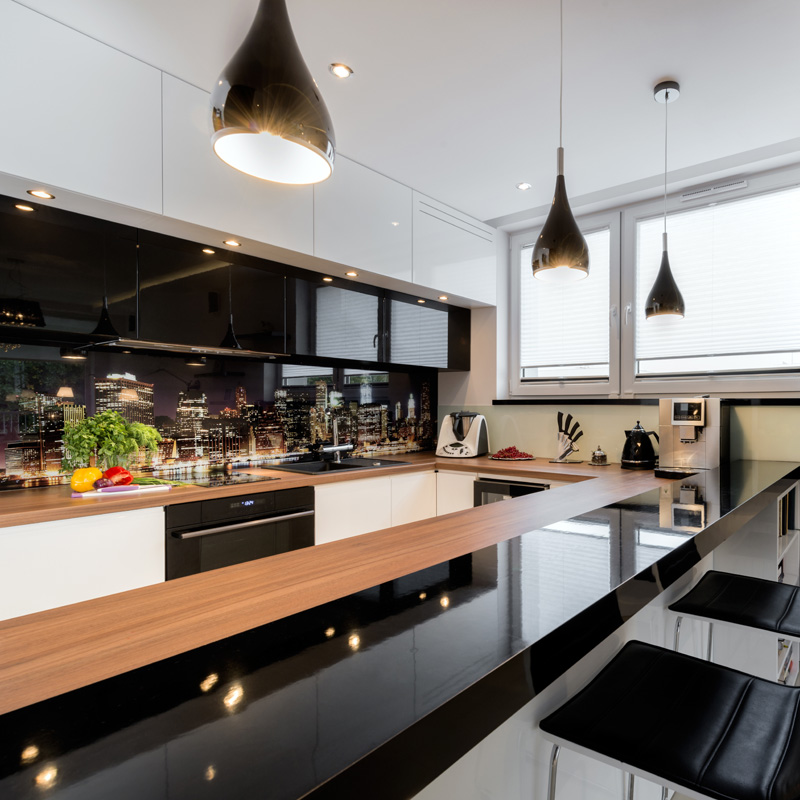 Natural White
Daylight - The colour of the lighting is used to represent 'daylight colour' indoors. It has neither the softness of warm white or the starkness of cool white.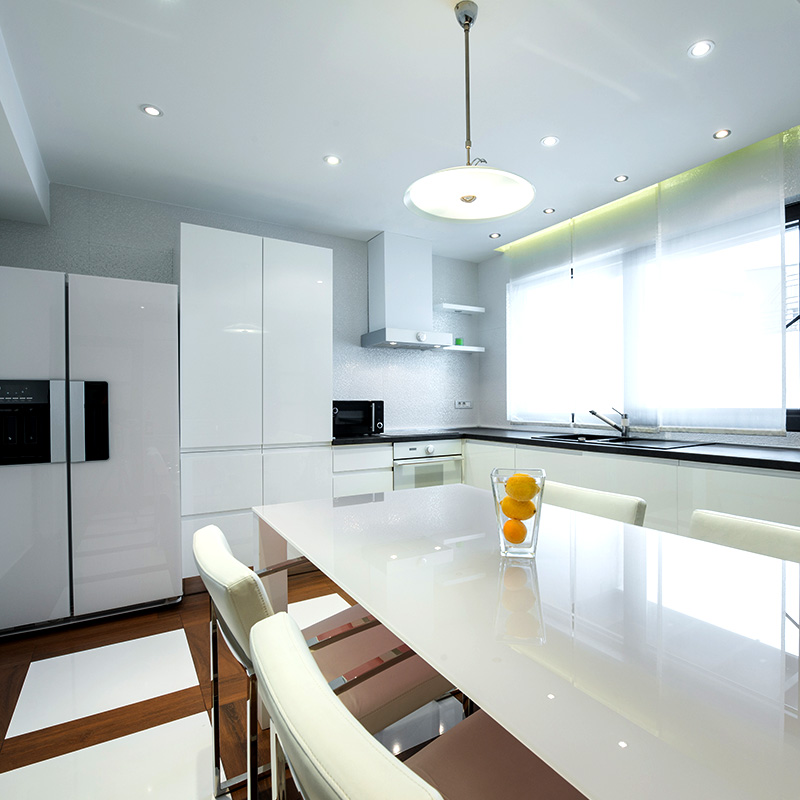 Cool White
Cool white - Is a brighter whiter light and is more suited for the bathroom or kitchen.
£12.00
£14.40
Was
£19.99
Save £5.59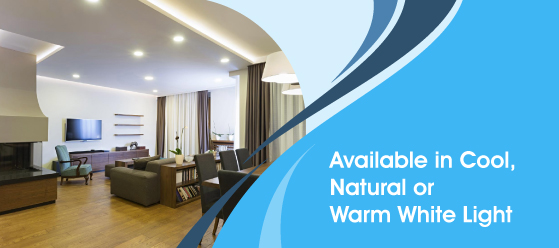 Available in Cool, Natural or Warm White Light
This LED panel comes in three colours: cool, natural, and warm white light. If you don't know how each colour temperature differs, here's a simple guide!
Cool white light and natural white light are both suitable for task lighting because they're outstandingly brilliant. The only difference between the two is cool white has a bluish tint while natural white doesn't. So, if you need something crisp and bright, get cool white but if you prefer something more comfortable on the eyes, choose natural white.
Alternatively, warm white light is ideal for ambient lighting because its yellowish shade can create a cosy and relaxing atmosphere! Therefore, add a warm white LED colour if you want a soothing space to wind down.
High Quality! Made from Aluminium and Polycarbonate material
Quality is necessary for commercial lighting because it caters to a large space with many people. If you use sub-quality lighting products that are cheap but cannot last long, you'll end up paying more since you're buying replacements often! So, to ensure that this does not happen, get high-quality fixtures like this LED panel!
It's made from aluminium and polycarbonate so expect that it will last a long time in top-notch condition. Aside from that, since it's powered by LED technology, it's guaranteed to have a long average lifespan! It's best to invest your money in high-quality products like this one, so you won't be disappointed in the long run.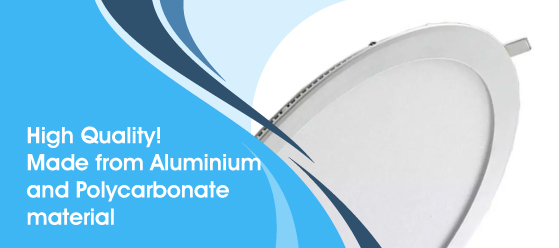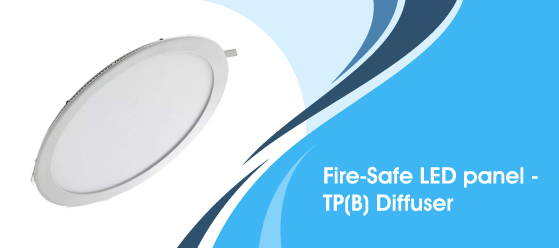 Fire-Safe LED panel - TP(B) Diffuser
Taking preventive measures is necessary for commercial lighting because you deal with many people. Therefore, if you're the owner of the building or facility, it should be your top priority to ensure the safety of everyone inside your property. This includes the lighting fixtures that you use in your space! They must meet all the required standards, so you'll know that what you're adding to your office or shop will not be a hazard!
This LED panel is made with a TP(B) diffuser, so it's fire-safe. Even if a fire breaks out, these lights will not burn quickly, so you'll have more time to leave the premises. Remember, it's always better to be prepared than be left unprepared when calamity strikes!
Energy Efficient! 15w Power & 1170 Lumens
Energy-efficient lights are a must for commercial lighting. If you're using several energy-consuming fixtures, most of your revenue will just become the payment for your electricity! That's not where you want to be with your business, right? So, to avoid that, you'll need to integrate our LED panels!
While only consuming a minimal 15w of power, this LED panel can produce 1170 lumens of brightness with a 120-degree beam angle! If you compare it with other traditional lighting solutions, you won't find anything that can come close to this level of efficiency! So, replace those old fluorescent tubes and experience the efficiency and remarkable light quality of this LED panel!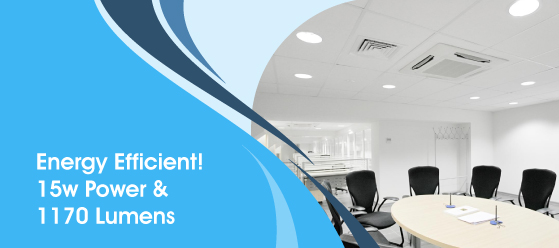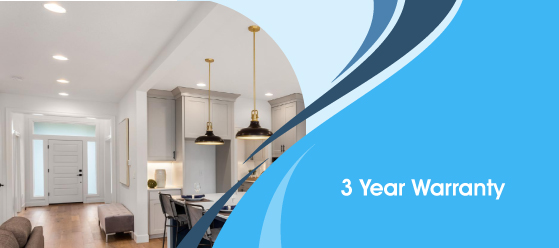 3 Year Warranty
One of the best features of this LED panel is its long life expectancy. It can last for 30,000 hours which is ten times longer than a traditional light bulb! With this, not only can you save on your energy consumption, but you can also lessen your maintenance cost!
Buying online is always accommodated by hesitation and doubt. You cannot physically examine the product, so it's normal to be cautious with your purchase. Therefore, for extra peace of mind, know that this LED panel comes with a 3-year warranty! If you have any concerns about this product or any of our products, give us a call or email us, and we'll gladly accommodate your inquiries!
Optional Accessories. Emergency Kit
As mentioned above, emergency preparedness is essential to keep the people on your premises safe. So, if you're looking for emergency lights, instead of getting a separate unit, you can just pair this LED panel with an emergency conversion kit.
With this device, your LED panels will be able to run for 3 hours once the main power supply gets cut. This will give you enough time to gather, evacuate or plan your next steps. Plus, since it's mains voltage, you won't have any problems integrating this into your lighting system. Just note that it requires 24-hour charging and is IP20-rated only, so you need to distance it from areas where water is frequent.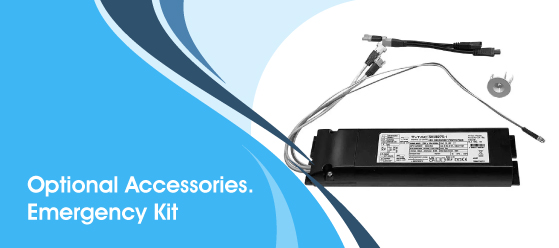 More Information

| | |
| --- | --- |
| Quick Order Code | ORB15 |
| Average Life (Hours) | 30,000 |
| Downlight Type | Fixed |
| Height | 13mm |
| Beam Angle | 120° |
| Lumens | 1170 |
| Diameter | 200mm |
| Dimmable | Non-Dimmable |
| Input Voltage | 220-240v |
| Power | 15w |
| Warranty | 3 Years |
| IP Rating | IP20 |
| Cut Out Hole | 185mm |
| Finish | White |
For delivery or returns information, please refer to the page below.