Circular LED Panel 18w, 225mm Diameter - Warm, Cool or Natural White LED
The total electrical power used of the light. A higher wattage no longer guarantee's that the light is brighter. EG: there are LED products which are 5w which is equal in brightness to a 50w incandescent bulb.
A measure to the brightness of a LED Light. Example being 320 lumens would be the equivalent in brightness to a old fashioned 50w Halogen spot light.
Available in cool, warm, and natural white light
1440 lumens
Requires a 205mm cut-out hole
Designed with a frosted diffuser
3-year warranty
What are Lumens?
What are lumens?
When you bought an incandescent bulb you knew that a higher wattage meant a brighter light. However, wattage really measures power consumption, not brightness. Lumens measure brightness. You can use the chart below to match the wattage of an incandescent to its LED counterpart. LEDs use less power and save money.

Need Help Choosing?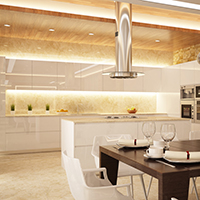 Warm White
Warm lighting is similar to conventional lighting and has a softer feel. This lighting is perfect for living rooms and bedrooms.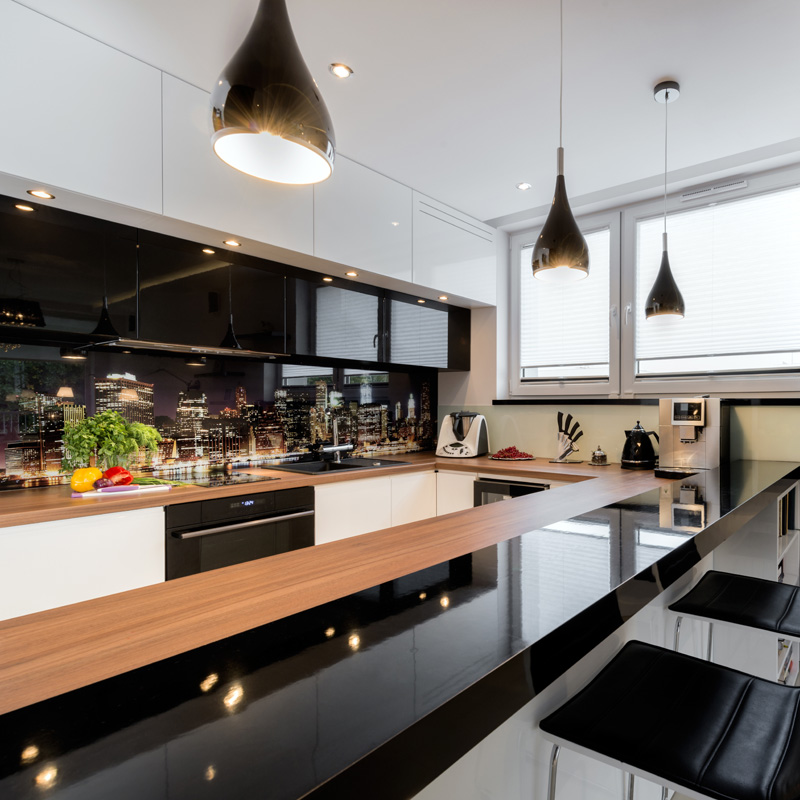 Natural White
Daylight - The colour of the lighting is used to represent 'daylight colour' indoors. It has neither the softness of warm white or the starkness of cool white.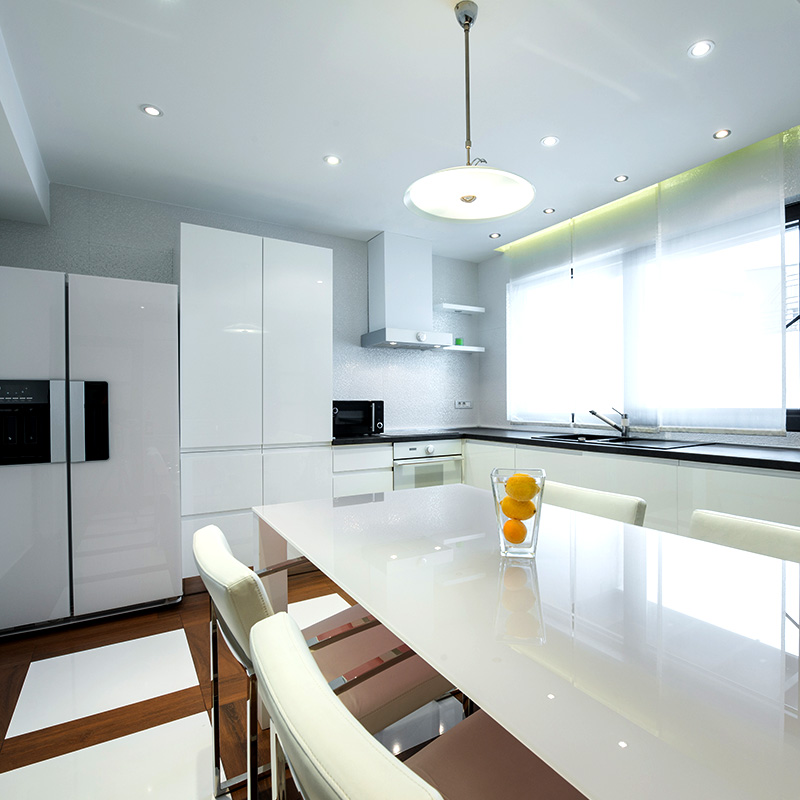 Cool White
Cool white - Is a brighter whiter light and is more suited for the bathroom or kitchen.
£8.32
£9.99
Was
£18.99
Save £9.00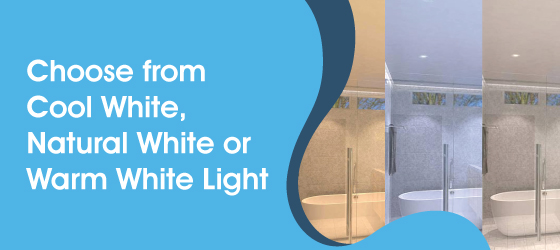 Choose from Cool White, Natural White or Warm White Light
You can get this circular LED panel in cool white, natural white or warm white light. If you do not know what each colour temperature looks like, here is a simple guide!
Cool white light and natural white light are both ideal for task lighting because their unparalleled brilliance boosts concentration and productivity and can make a space more functional. The only difference between the two colour temperatures is that cool white has a crisp bluish tone, while natural white light has no hints of blue or yellow. On the other hand, warm white light is suitable for ambient lighting because its yellowish shade can create a relaxing and cosy atmosphere!
The Dimensions
Knowing the dimensions of your lighting fixture is as important as learning the steps to its installation. If you just wing it without any considerations, chances are, your lighting system will not be set up as you intended. Precision is exceptionally needed for recessed fixtures (like this LED panel) as they have a cut-out hole requirement. If you cut it too small, the light will not fit, and if it's too big, it'll fall off. There's also the possibility of the fixture not sitting flush into your ceiling because you did not consider its depth and the available ceiling void!
So, remember, this LED panel has a 225mm diameter with a 34mm depth and requires a 205mm cut-out hole!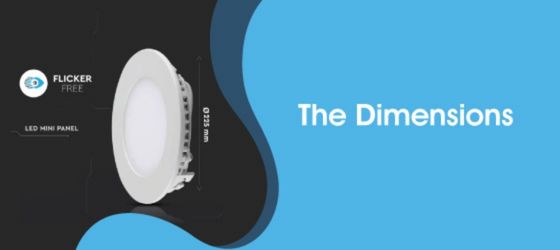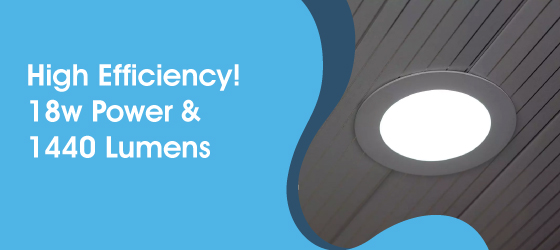 High Efficiency! 18w Power & 1440 Lumens
Similar to other LED products, this LED panel is highly efficient and outstandingly brilliant! Because it can convert most of the energy it consumes, this lighting solution only requires a minimal 18w power to produce 1440 lumens maximum brightness with an extensive 120-degree beam angle!
Besides that, this LED panel can last for 30,000 hours which is unheard of with traditional light fixtures. If you have this in your space, you'll be able to save from a reduced electricity bill and maintenance expenses! So, what are you waiting for? If you want to experience these benefits, don't endure using energy-consuming lighting fixtures and switch to this energy-efficient and long-lasting LED panel!
Straightforward to Install
Installation is not an issue with this circular LED panel. Since it's mains powered, you do not have to purchase a separate driver or transformer to make it work! All you have to do is position your lights, trim the cut-out hole, wire it directly to the mains circuit, and you're done! After cleaning up the mess, you can then enjoy your brilliantly lit space!
While many are into DIY installations, if you are not confident doing it yourself, it is best that you don't. Call for an electrician and have them do it for you. That way, you are safe, and your lights are guaranteed to be mounted correctly!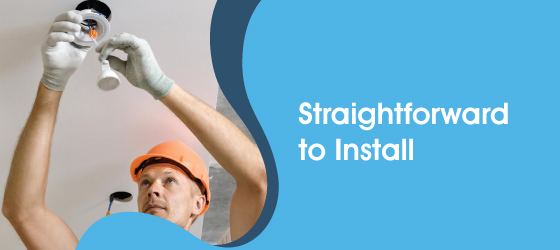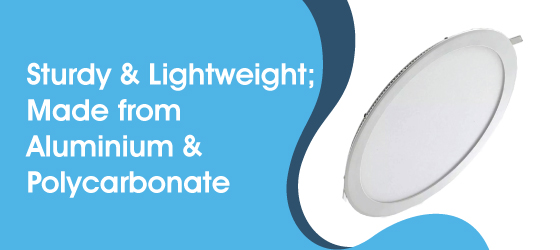 Sturdy & Lightweight; Made from Aluminium & Polycarbonate
This LED panel is constructed from aluminium and polycarbonate, making it sturdy and lightweight. Because of this, you'll be able to utilise your lights for a long time and not worry about purchasing and installing replacements every other month! For upkeep, occasionally wipe your LED panels to remove dust and dirt build-up that may block the illumination from being delivered to the surfaces below.
In addition, this LED panel is designed with a frosted diffuser, allowing it to distribute light evenly. This is an essential factor because uneven light distribution can make a space look smaller than it actually is and appear cluttered. So, having this uniform lighting will help make your room look clean and spacious!
Converts to an Emergency Light
Emergencies may hit anytime, and it will be extremely challenging to manage if you're unprepared. So, don't get caught off guard and ensure all your emergency precautions are set. If you're ready for whatever may happen, it will lessen the damages and potential risks and may even save lives!
This LED panel can convert into an emergency panel light when you pair it with our LED emergency kit. With this device, it'll enable this panel light to continue to work for three hours after the main power supply is cut. This will allow everyone within the premises to regroup and stay put or exit when the situation calls for it.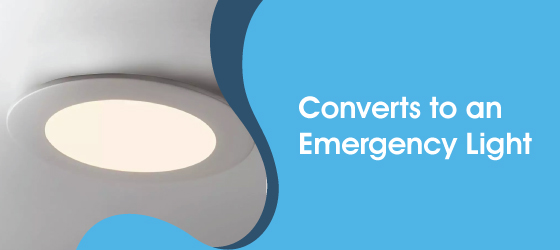 More Information

| | |
| --- | --- |
| Quick Order Code | ORB18 |
| Average Life (Hours) | 30,000 |
| Downlight Type | Fixed |
| Beam Angle | 120° |
| Lumens | 1440 |
| Diameter | 225mm |
| Dimmable | Non-Dimmable |
| Input Voltage | 220-240v |
| Power | 18w |
| Warranty | 3 Years |
| IP Rating | IP44 |
| Finish | White |
For delivery or returns information, please refer to the page below.