Round LED Panel Light, 12w, 170mm Diameter. Cool, Warm or Natural White.
The total electrical power used of the light. A higher wattage no longer guarantee's that the light is brighter. EG: there are LED products which are 5w which is equal in brightness to a 50w incandescent bulb.
A measure to the brightness of a LED Light. Example being 320 lumens would be the equivalent in brightness to a old fashioned 50w Halogen spot light.
Available in cool, natural and warm white light
930 lumens max brightness
Includes an LED driver
60 single LED chips
30,000 hours
3-year warranty
What are Lumens?
What are lumens?
When you bought an incandescent bulb you knew that a higher wattage meant a brighter light. However, wattage really measures power consumption, not brightness. Lumens measure brightness. You can use the chart below to match the wattage of an incandescent to its LED counterpart. LEDs use less power and save money.

Need Help Choosing?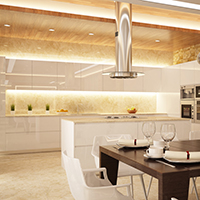 Warm White
Warm lighting is similar to conventional lighting and has a softer feel. This lighting is perfect for living rooms and bedrooms.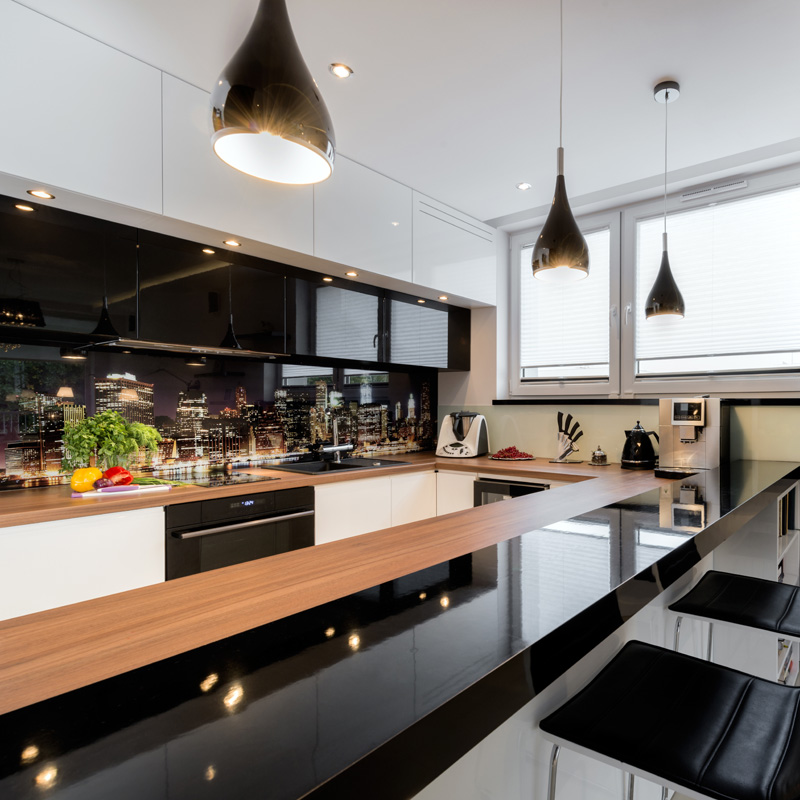 Natural White
Daylight - The colour of the lighting is used to represent 'daylight colour' indoors. It has neither the softness of warm white or the starkness of cool white.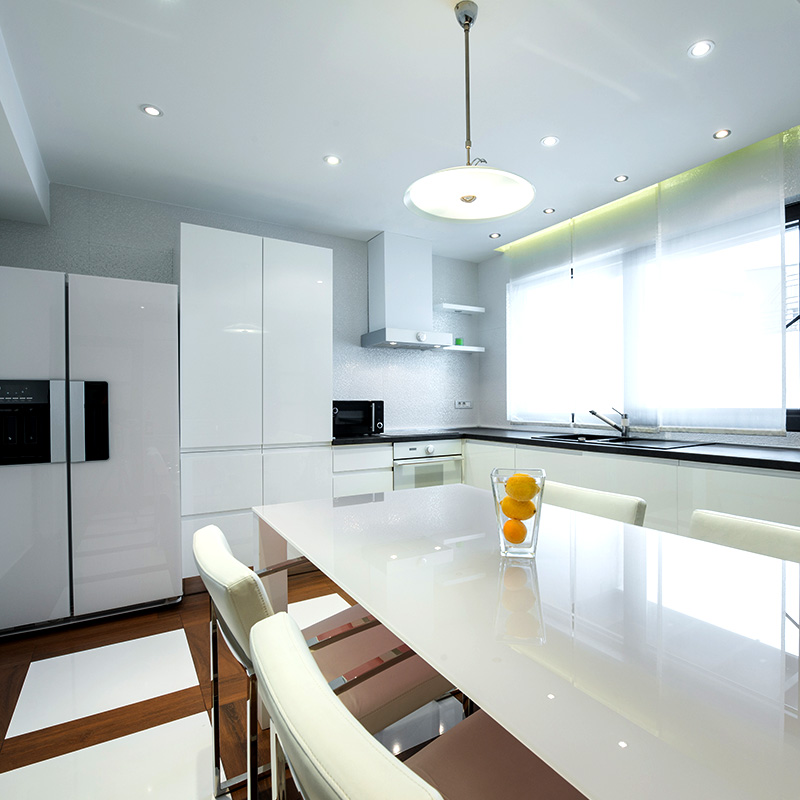 Cool White
Cool white - Is a brighter whiter light and is more suited for the bathroom or kitchen.
£8.32
£9.99
Was
£13.50
Save £3.51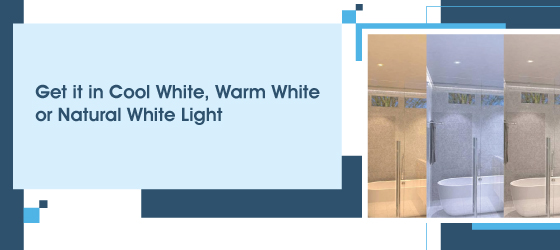 Get it in Cool White, Warm White or Natural White Light
You can get this LED panel light in three colour temperatures: cool white, natural white and warm white light! If you do not know what each colour looks like, here is a simple guide!
Cool white light and natural white light are both suitable for task lighting because their stunning brilliance can boost your focus and efficiency and upgrade the space's functionality. The only difference between the two LED colours is that cool white light has a crisp bluish tone, while natural white light has no hints of blue or yellow. Alternatively, warm white light is ideal for ambient lighting because its yellowish tone can create a calming and relaxing ambience!
Outstanding Efficiency! 12w Power & 930 Lumens
LED lighting, like this LED panel light, can efficiently convert about 95% of the energy they consume into light, with only 5% going to waste. Because of this, this panel light only requires a minimal 12w of power to produce an outstanding 930 lumens maximum brightness with a wide 120-degree beam angle!
Aside from that, this LED panel has an extended average lifespan of 30,000 hours which is about ten times longer than an average incandescent bulb! With this, you be able to save from a reduced electrical bill and maintenance expenses. So, if you don't want to miss out on all these amazing perks, switch to this LED panel light!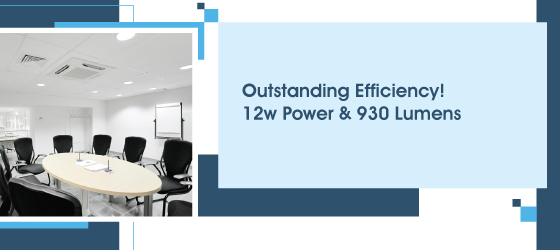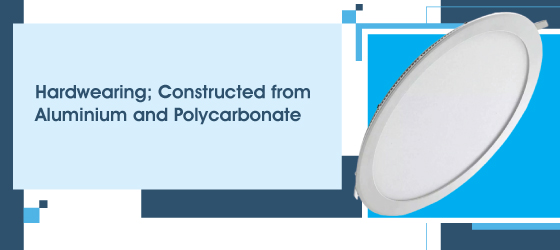 Hardwearing; Constructed from Aluminium and Polycarbonate
A ceiling fixture requires more preparation to install or replace. It's situated on the highest part of the room; therefore, you'll need to prepare a ladder and other equipment before you can proceed with the mounting process. So, how troublesome would it be if the ceiling light that you are using could not even last a full year?
This LED panel light is hardwearing and guaranteed to endure. It's constructed from aluminium and polycarbonate, so quality-wise, its strong frame will enable it to stand the test of time! With this, you don't have to spend your precious downtime purchasing and installing replacements and use it for things that actually matter.
The Dimensions
When it comes to installation, you cannot just learn the mounting process. You should also be knowledgeable of the fixture's dimensions, especially for those that are mounted recessed, as they require a precise cut-out hole. If you just wing it, there's a chance that the cut-out hole will be too big that the panel will fall off or too small that it won't fit. There's also a possibility of the fitting not sitting flush against the ceiling since you did not consider the available ceiling void and the height of the fixture.
So, to avoid all the hassles that wrong measurements bring, take note that this LED panel is 13mm tall with a 170mm diameter and requires a 155mm cut-out hole!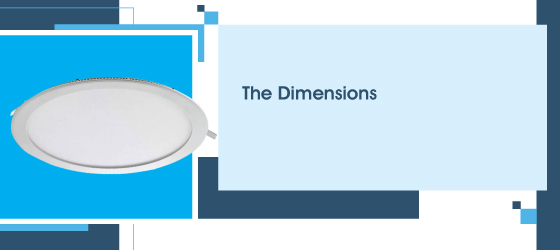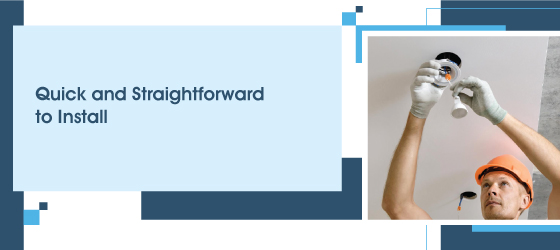 Quick and Straightforward to Install
When it comes to installation, you won't have any issues with this LED panel light as long as you follow all the instructions and learn the dimensions. It's designed with everything that streamlines the entire process, so it won't take you days to finish!
This LED panel light is mains powered; therefore, you do not need to purchase a separate driver or transformer to make it work. All you have to do is plot the positioning of your panels, trim the cut-out hole, and wire it directly to the mains circuit! Once you're done cleaning up, you can sit back, relax, and enjoy the stunning brightness this panel light brings!
You can also convert this led panel light into an emergency light, by using this emergency conversion kit.
3 Year Warranty
While we're confident with the quality of all our products, including this LED panel, we understand that there are trade-offs when shopping online. Although you can get anything you want and need in the comforts of your home, there's no guarantee that what you see and read from the images and the description will transpire. So, to give you extra assurance, we want to inform you that this LED panel light comes with a 3-year warranty!
If you have any inquiries or issues with this LED panel or any of our products, feel free to email or call us, as we're ready to assist you with any of your concerns!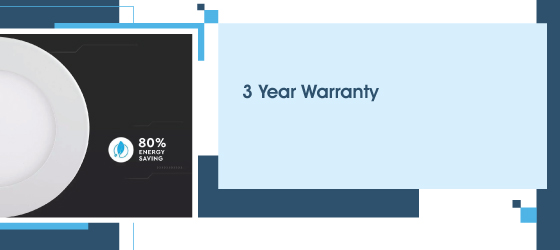 More Information

| | |
| --- | --- |
| Quick Order Code | ORB12 |
| Average Life (Hours) | 30,000 |
| Downlight Type | Fixed |
| Height | 13mm |
| Beam Angle | 120° |
| Lumens | 930 |
| Diameter | 170mm |
| Dimmable | Non-Dimmable |
| Input Voltage | 220-240v |
| Power | 12w |
| Warranty | 3 Years |
| IP Rating | IP20 |
| Cut Out Hole | 155mm |
| Finish | White |
For delivery or returns information, please refer to the page below.