150w Dimmable Leading/Trailing Edge LED Driver 12 or 24v
The total electrical power used of the light. A higher wattage no longer guarantee's that the light is brighter. EG: there are LED products which are 5w which is equal in brightness to a 50w incandescent bulb.
3-year warranty
IP20 rated - Suitable for indoor use only
Class 2 (no earth required)
Constant voltage/PWM support
Available in 12v or 24 DC
What are Lumens?
What are lumens?
When you bought an incandescent bulb you knew that a higher wattage meant a brighter light. However, wattage really measures power consumption, not brightness. Lumens measure brightness. You can use the chart below to match the wattage of an incandescent to its LED counterpart. LEDs use less power and save money.

Need Help Choosing?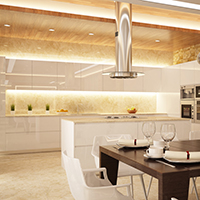 Warm White
Warm lighting is similar to conventional lighting and has a softer feel. This lighting is perfect for living rooms and bedrooms.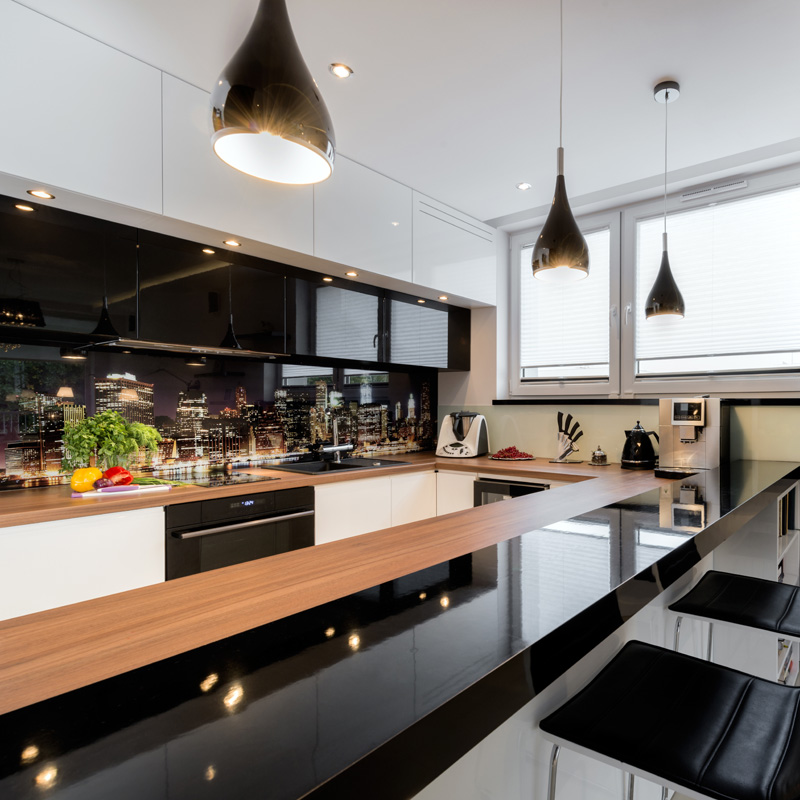 Natural White
Daylight - The colour of the lighting is used to represent 'daylight colour' indoors. It has neither the softness of warm white or the starkness of cool white.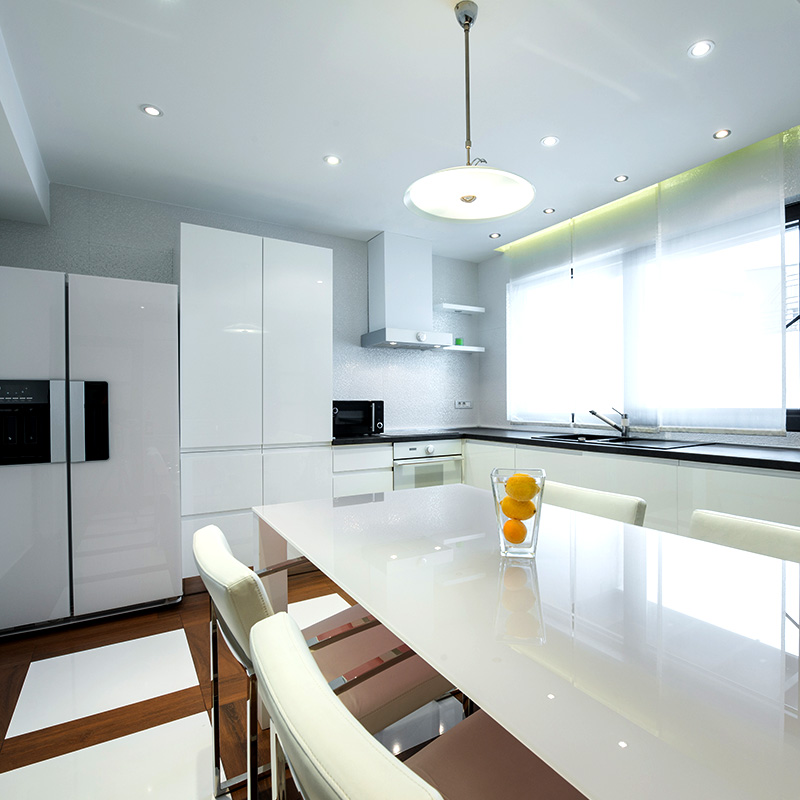 Cool White
Cool white - Is a brighter whiter light and is more suited for the bathroom or kitchen.
£62.08
£74.50
Was
£104.75
Save £30.25
Up to
5 year guarantee
on lightbulbs
Free delivery
if order is over £75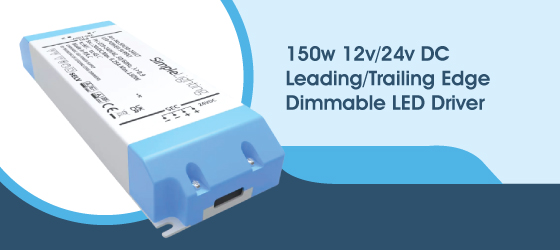 150w 12v/24v DC Leading/Trailing Edge Dimmable LED Driver
If you're looking for an energy-efficient lighting solution to replace your old incandescent bulbs, then you need to start using LED lighting. Not only are they energy-efficient, but they're also cost-effective, long-lasting, and eco-friendly. These lights will not only benefit you, but they can also help the environment breathe and regenerate!
While some LEDs are mains powered, meaning you can wire them directly to the mains to make them run, most have a low voltage that requires a transformer or a power supply to work like this dimmable LED driver. This LED driver is available in 12v DC or 24v DC and is leading-edge and trailing-edge dimmable, providing a very smooth transition from bright to dim!
IP20 Rated - Indoor Application Only
Since it is only IP20-rated, this LED driver is only suitable for indoor applications. You cannot install it in areas where liquids like water are constantly present because it does not have enough protection to defend itself against those elements. Nevertheless, you do not need to worry because there are still many places where you can use this LED driver!
You can pair this LED driver with under-cabinet lighting to add task lighting to your kitchen countertops, desk space, and other work areas, or you can use this driver with a strip light to enhance the ambience and visuals of your living room, dining room, hallways, bedroom, kitchen, and more!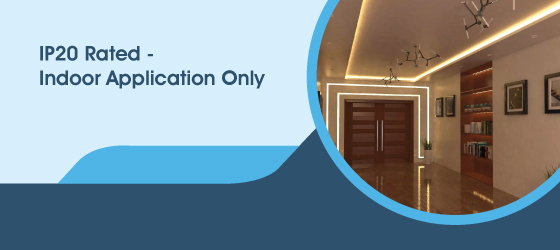 Easy to Mount
Installation is straightforward and quick with this LED driver. It's mains wirable, so you can directly connect it to the mains circuit without another device in between. Remember to only use a 12v DC LED driver with a 12v DC fixture and a 24v DC driver with a 24v DC fitting to prevent malfunctions in your lighting system.
If your lighting fixtures can last long, you'll also want their power supply to last as long as the fitting. Since it relies on that device, the lighting will not be able to work if it gets broken. With this LED driver, that's not an issue! It's premium quality and durable, so you can trust that it will last long.
3 Year Warranty
This LED driver comes with a stress-free 3-year warranty! Yes, shopping online is indeed convenient since you can get what you need without leaving your home. However, there's no guarantee that whether or not what is shown on the website will translate into the actual product. So, through this extended warranty period, we hope that our confidence in this LED driver will be reflected and, in turn, encourage you to purchase it!
If you have any questions or issues with this LED driver or any of the products listed on our websites, you can give us a call or email us. Our team is always ready to assist you with your concerns!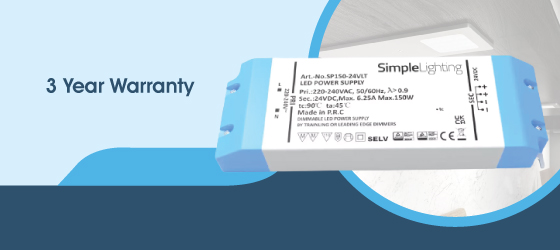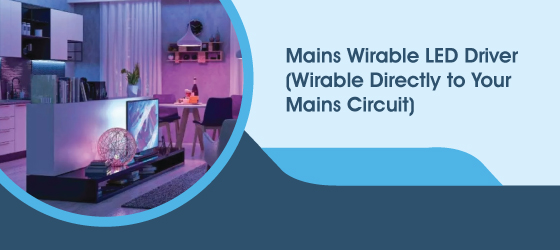 Mains Wirable LED Driver (Wirable Directly to Your Mains Circuit)
As mentioned earlier, this LED driver is mains wirable, meaning you can wire it directly to your mains circuit. As for the controls, you have two options. You can hardwire it straight to the main power supply to control your light using a regular switch on the wall, or add a plug at the end of the LED driver and plug your lights into an empty socket.
Hardwiring the driver into the main power supply requires more technical skill and knowledge. However, it will give you a cleaner and more refined installation. On the flip side, although adding a plug is more DIY-friendly, there's a high chance that the plug and wire will be visible, and you need a nearby empty socket.
Perfect for Low Voltage LED Tapes & Under Cabinet Lights
Since this LED driver is available in 12v DC and 24v DC, you can use it with our extensive collection of 12v DC and 24v DC cabinet lights and LED tapes. Nonetheless, you can still use this LED driver with other low-voltage lighting fixtures. Before anything else, ensure that you check the details and specifications of the driver you're buying and the light's you eyeing to guarantee that everything is compatible.
Aside from that, always go through our product description because it will indicate our suggested number of lights for specific drivers. That way, you will avoid making mistakes or wasting your effort, time, and money on the wrong product.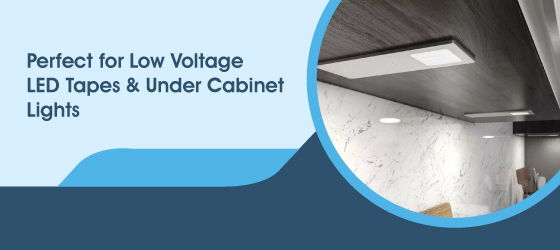 More Information

| | |
| --- | --- |
| Quick Order Code | DRV-150W-D |
| Switch Type | Rocker Switch |
| Length | 193mm |
| Width | 67mm |
| Height | 31.2mm |
| IP Rating | IP20 |
| Dimmable | Dimmable |
| Input Voltage | 180-240v |
| Power | 150w |
| Warranty | 3 Years |
For delivery or returns information, please refer to the page below.