2m, Shallow 7mm Surface Mounted LED Aluminium Profile
2m Long Aluminium LED Profile
It comes with a frosted cover
Comes including 2 x end caps plus 4 x metal mounting brackets
What are Lumens?
What are lumens?
When you bought an incandescent bulb you knew that a higher wattage meant a brighter light. However, wattage really measures power consumption, not brightness. Lumens measure brightness. You can use the chart below to match the wattage of an incandescent to its LED counterpart. LEDs use less power and save money.

Need Help Choosing?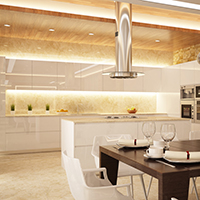 Warm White
Warm lighting is similar to conventional lighting and has a softer feel. This lighting is perfect for living rooms and bedrooms.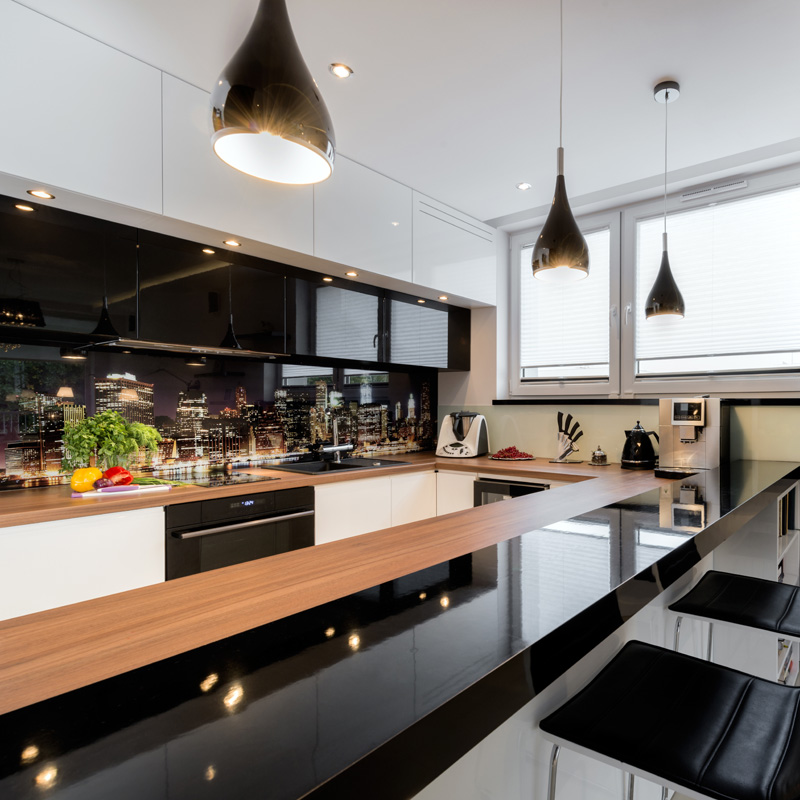 Natural White
Daylight - The colour of the lighting is used to represent 'daylight colour' indoors. It has neither the softness of warm white or the starkness of cool white.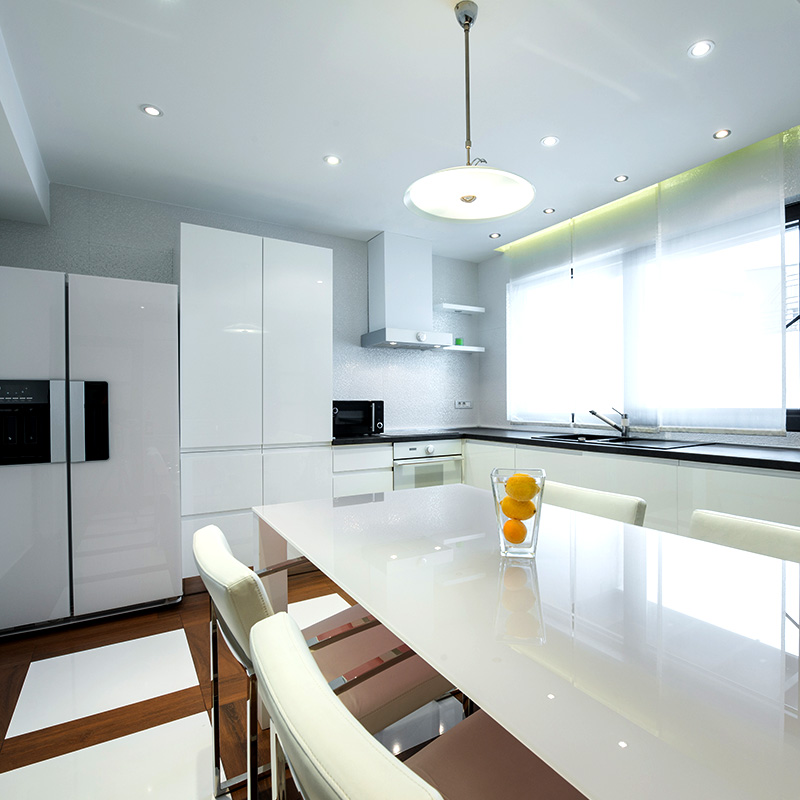 Cool White
Cool white - Is a brighter whiter light and is more suited for the bathroom or kitchen.
£8.33
£10.00
Was
£28.00
Save £18.00
Buy more, save more!
Buy 10

£7.92

£9.50

save

5

%
Buy 20

£7.71

£9.25

save

8

%
Buy 40

£7.50

£9.00

save

10

%
Up to
5 year guarantee
on lightbulbs
Free delivery
if order is over £75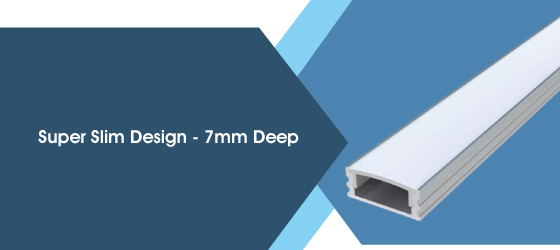 Super Slim Design - 7mm Deep
This surface-mounted profile is a sleek housing solution for your LED tape installation, providing a professional finish and keeping your LED tape free from dust or moisture. It is super slim, only 7mm deep, and has a stylish frosted cover that is guaranteed to look great wherever it is installed!
Aside from that, this LED profile is 2000mm long and 17.5mm wide. It has an anodised aluminium finish that suits whatever aesthetic design scheme you have in mind! Be it traditional, modern, rustic, retro or something in between, this LED profile will not have any problems blending effortlessly with the rest of your decor and furniture pieces! It's as if you intended to have it from the beginning.
IP20 Rated - Suitable for Indoor Use Only
LED profiles are like protective housing that covers your LED strip lights from dust, dirt and curious fingers. In addition, it makes the exposed strip lights look more polished and clean. If you are curious if enclosing your strip lights inside an LED profile will make it waterproof, not all can do that. It depends on the profile's IP rating, so make sure that you check this before buying.
Because this LED profile is IP20-rated, it is suitable for indoor applications only. Nevertheless, you can still use it with LED tapes in your dining room, bedroom, living room, home office, hallway, storage room, water-free areas of the kitchen and more!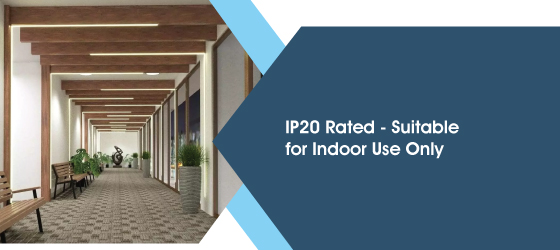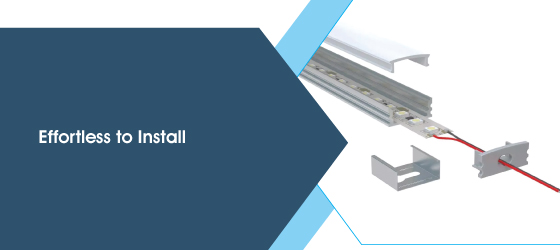 Effortless to Install
Regarding installation, this LED profile will not give you a headache! It's pretty straightforward, so all you must do is follow the mounting guidelines. All the necessary end caps, brackets and screws required to attach the profile are included with your purchase, so just gather all the tools you'll need. Also, ensure that you thoroughly clean the surface where you'll mount your profile beforehand and review the wiring process of the strip light you'll use with it.
Note that you can trim this LED profile to the size you need. Just use a chop saw or hacksaw to ensure a clean cut! If you don't feel confident doing the installation yourself, it's best to call for an electrician or someone you know who is experienced with electricals.
Ideal for 12mm LED Strip Lights
While it would have been great if you could pair this LED aluminium profile with any LED strips, there is only a specific size that it can accommodate. This lighting accessory is suitable for LED strip lights with a maximum width of 12mm. If the strip light you have is broader than that, you should look for a different LED profile because you will be disappointed.
Nevertheless, you do not need to worry too much because we still have many strip lights that can fit this LED aluminium profile. Just remember to double-check the measurement of the strip lights you plan to purchase to avoid making mistakes and guarantee compatibility.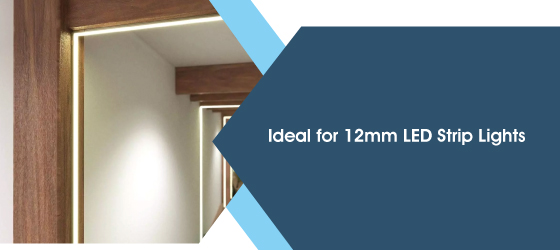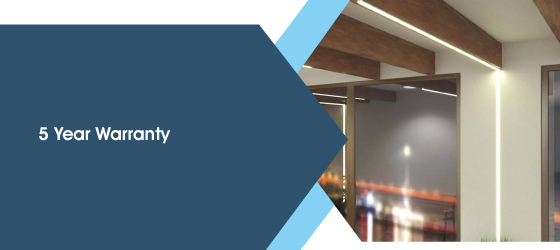 5 Year Warranty
We offer a 5-year warranty for this LED profile. Shopping online has pros and cons. While it's super convenient since you don't have to step out to get what you need, there's no way of telling whether or not the product you'll receive will look the same as the pictures you saw on the website. So, we hope that this extended guarantee will reflect the confidence we have in our LED profile and, in turn, encourage you to purchase it!
If you have any questions about this LED aluminium profile or any of the products on our website, feel free to contact us! Our team is eager to hear from you and ready to assist you with all your needs.
The Dimensions
Knowing the dimensions of your fixtures/accessories is as crucial as learning how to install them. If you're aware of this fact, it'll be easier for you to estimate the quantity you'll buy and plan accordingly. Disregarding this information will lead you to purchase more than what you need and be stuck with so much excess (or the opposite - this can delay your construction timeline)!
So remember that this LED profile, as mentioned earlier, is 7mm tall with a 17.5mm width and 2-meter length. Also, if the application you're after requires more than 2 metres, you can butt a handful of these profiles together, and you'll barely notice the joints!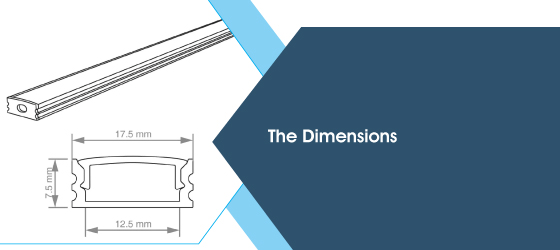 More Information

| | |
| --- | --- |
| Internal Width | 12.2mm |
| IP Rating | IP20 |
| Height | 7mm |
| Dimmable | Dimmable |
| Length | 2000mm |
| Width | 17.5mm |
| Finish | Anodized aluminium |
| Warranty | 5 Years |
For delivery or returns information, please refer to the page below.