Fire Rated LED Downlight, GU10, Fixed - White, Brushed Chrome or Chrome, Incl Quick Connectors
New & improved design, comes with a slim profile 3mm bezel.
Made for LED, now insulation coverable (max wattage 7w GU10 LED)
Now suitable for I-Joist & Solid Joist ceilings
Screwless / Toolless install, comes with loop in / out quick connectors for a speedy installation
Dimensions: 85mm diameter with a cutout hole size of between 65-75mm
3 Year Warranty
Choose between brushed chrome/satin nickel, white, or a polished chrome bezel.
What are Lumens?
What are lumens?
When you bought an incandescent bulb you knew that a higher wattage meant a brighter light. However, wattage really measures power consumption, not brightness. Lumens measure brightness. You can use the chart below to match the wattage of an incandescent to its LED counterpart. LEDs use less power and save money.

Need Help Choosing?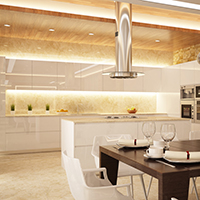 Warm White
Warm lighting is similar to conventional lighting and has a softer feel. This lighting is perfect for living rooms and bedrooms.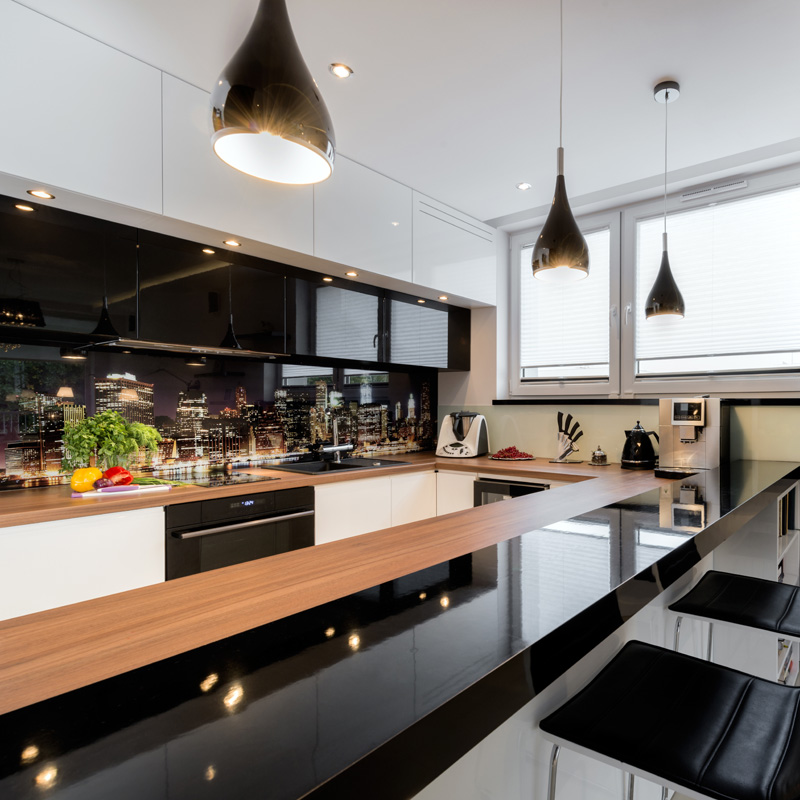 Natural White
Daylight - The colour of the lighting is used to represent 'daylight colour' indoors. It has neither the softness of warm white or the starkness of cool white.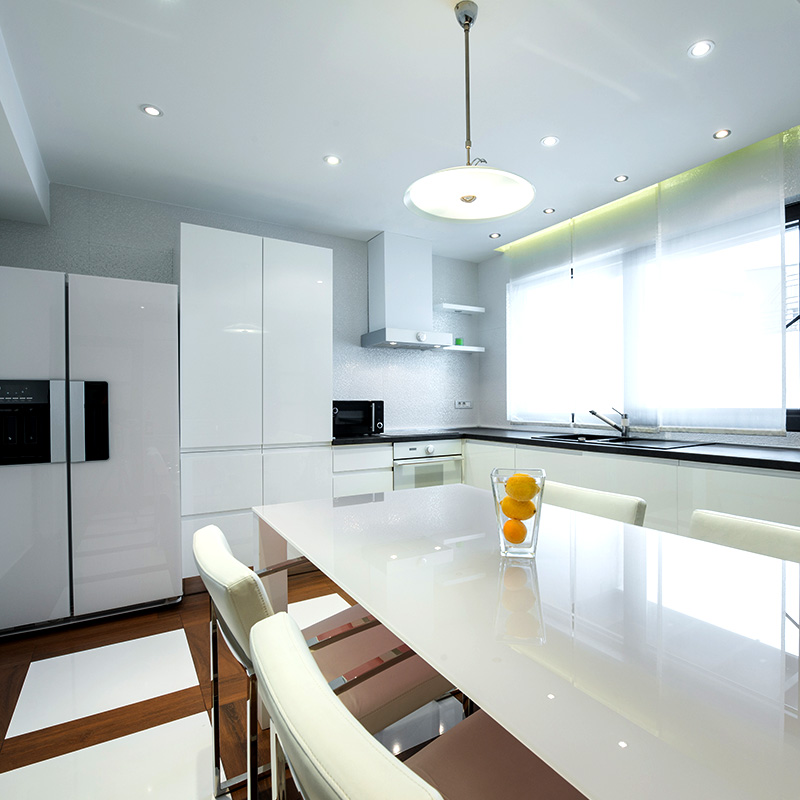 Cool White
Cool white - Is a brighter whiter light and is more suited for the bathroom or kitchen.
£3.29
£3.95
Was
£9.95
Save £6.00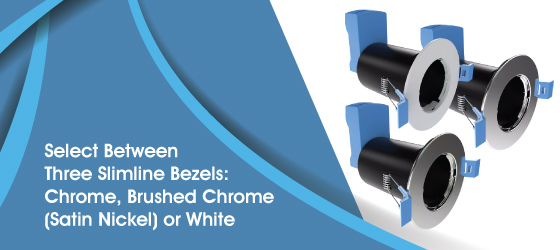 Select Between Three Slimline Bezels - Chrome, Brushed Chrome (Satin Nickel) or White
Do you like rearranging the styling of your home every season? If that's the case, using a simple ceiling light fixture will allow your creativity to shine more than an elaborately designed fitting. So, instead of a fancy chandelier or an avant-garde pendant light, our LED downlight may be a better choice!
This downlight has a slimline bezel that comes in three finishes: chrome, brushed chrome or white. Each is minimal enough to blend with the rest of your furniture and decor but also beautiful enough to stand on its own. One or two statement lighting won't hurt. However, this LED downlight is the best option if you want more flexibility!
Ideal for Solid Joists and I-Joists, Fire-Rated to 90 Minutes
Cutting a hole into your ceiling to install an LED downlight will compromise its fire integrity. Even if you put the fixture in, a regular recessed downlight will not completely seal off all the tiny gaps. So, if you want to guarantee that this will never happen, the solution is a fire-rated downlight like this one!
This LED downlight is fire-rated to 90 minutes of protection, meaning the hole you cut to mount your light is resealed, and your ceiling is fortified to prolong the time it takes for the fire to spread. In addition, this fixture is ideal for solid joists and I-joist, ensuring the total fire protection of your home!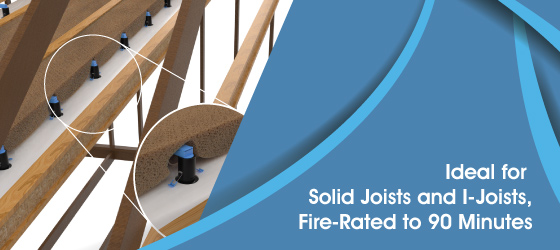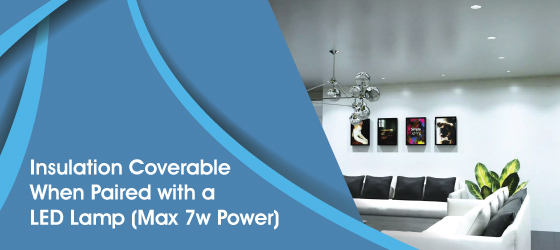 Insulation Coverable When Paired with a LED Lamp (Max 7w Power)
While some downlights are insulation coverable, it's not safe to assume that every downlight you see is okay to be covered with insulation. Unless it's clearly stated that it's insulation coverable, don't put anything over your lighting. Instead of protecting your home, you might end up putting something that may cause or spark trouble.
This LED downlight is insulation coverable, but there's a condition you must follow. You can do this only if you use a LED lamp with a maximum power of 7w. If it goes higher than that (since you can use any GU10 bulb that can be accommodated by the fixture), you cannot put insulation over this downlight.
Quick Loop-In & Out Connection
This LED downlight is straightforward and fast to install. It's designed with everything that will simplify the process; that is why electricians love them! It has a screwless terminal and large connectors, allowing for easy loop-in and out connection. Aside from that, it is mains powered. Therefore, you don't have to get a separate LED driver or transformer to make it work. Just wire it directly to the mains circuit, add a bulb, and you're done!
Unless you have experience, knowledge and the correct tools, it's advisable to call for an electrician to do the installation for you. While you'll be paying extra, at least you're safe, and your lights are mounted correctly.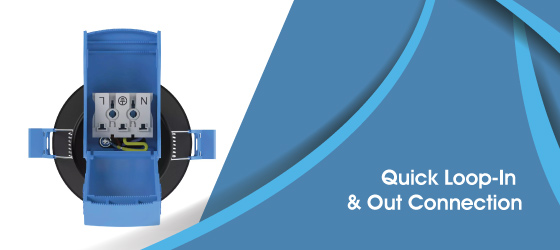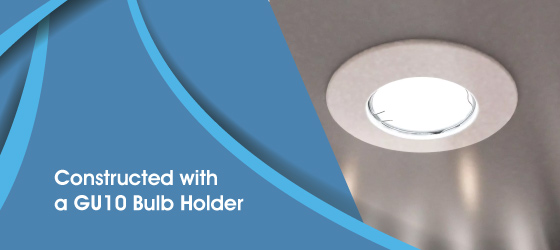 Constructed with a GU10 Bulb Holder
When you receive this LED downlight, don't be surprised because no bulb is included. It's because we want our customers to have complete control over the customisation of their lights to suit their needs. Just know it's made with a GU10 lamp holder, so you can use any GU10 bulb! Although, since it's a dimmable fixture, pairing this downlight with a dimmable GU10 bulb will enable you to use its dimming feature.
As for the GU10 bulb, it's available in three colour temperatures: cool white, natural white, and warm white light. Cool white and natural white are both used for task lighting, while warm white light is suitable for ambient lighting!
The Dimensions
Whether or not you'll do the installation, knowing the dimensions of the fixture is necessary to guarantee an excellent end result. This is particularly necessary for recessed fixtures where you must trim a cut-out hole. If you cut it too big, the fitting may fall off; if it's the opposite, it won't fit. So, to avoid any problems, ensure you know your lights' measurements!
This LED downlight is 112mm tall with an 85mm diameter and requires a 65mm - 75mm cut-out hole. Remember this if you're installing, and inform your electrician if you're not. Also, it's best to mark the areas first with a pencil since that's easier to erase if you make a mistake.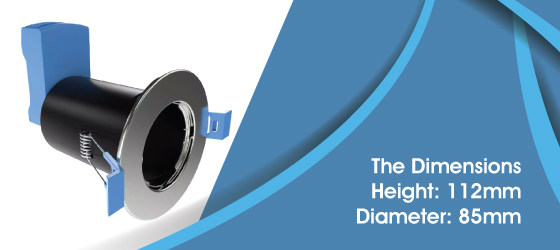 More Information

| | |
| --- | --- |
| Downlight Type | Fixed |
| Base | GU10 |
| Height | 112mm |
| Diameter | 85mm |
| Dimmable | Dimmable |
| Input Voltage | 220-240v |
| Warranty | 3 Years |
| IP Rating | IP20 |
| Cut Out Hole | 65-75mm |
For delivery or returns information, please refer to the page below.