8 x Microdot LED Plinth Lights with LED Driver
The total electrical power used of the light. A higher wattage no longer guarantee's that the light is brighter. EG: there are LED products which are 5w which is equal in brightness to a 50w incandescent bulb.
Pack of 8 Mircrodot LED plinth lights
Comes with a mains wirable LED Driver
Stunning polished chrome finish
Meets all CE/RoHS standards
Depth behind plinth - 8.5mm
2 Year Warranty
What are Lumens?
What are lumens?
When you bought an incandescent bulb you knew that a higher wattage meant a brighter light. However, wattage really measures power consumption, not brightness. Lumens measure brightness. You can use the chart below to match the wattage of an incandescent to its LED counterpart. LEDs use less power and save money.

Need Help Choosing?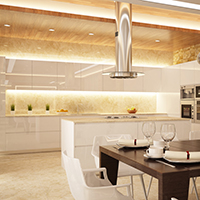 Warm White
Warm lighting is similar to conventional lighting and has a softer feel. This lighting is perfect for living rooms and bedrooms.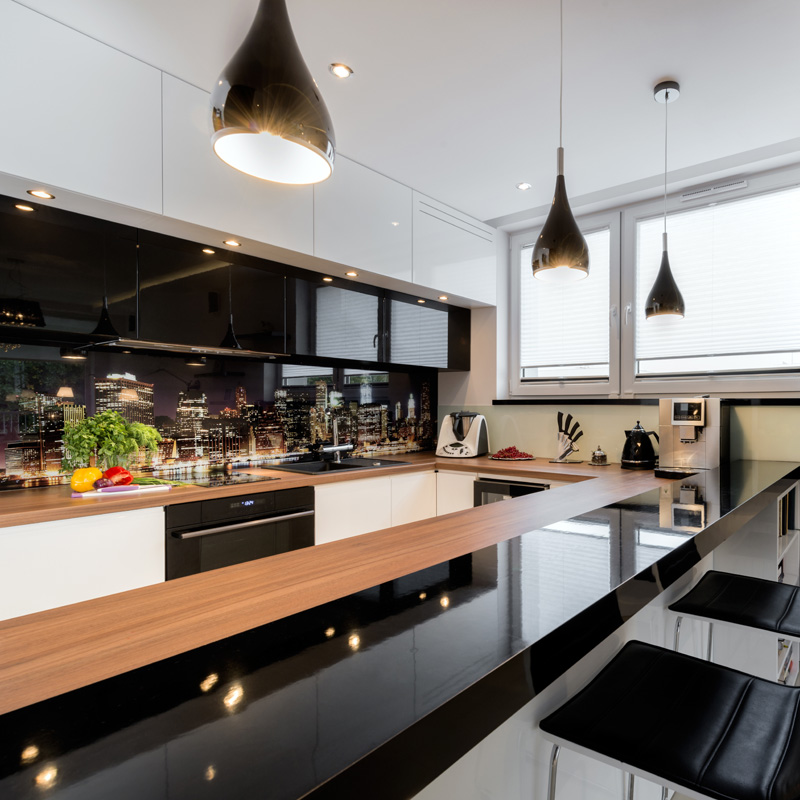 Natural White
Daylight - The colour of the lighting is used to represent 'daylight colour' indoors. It has neither the softness of warm white or the starkness of cool white.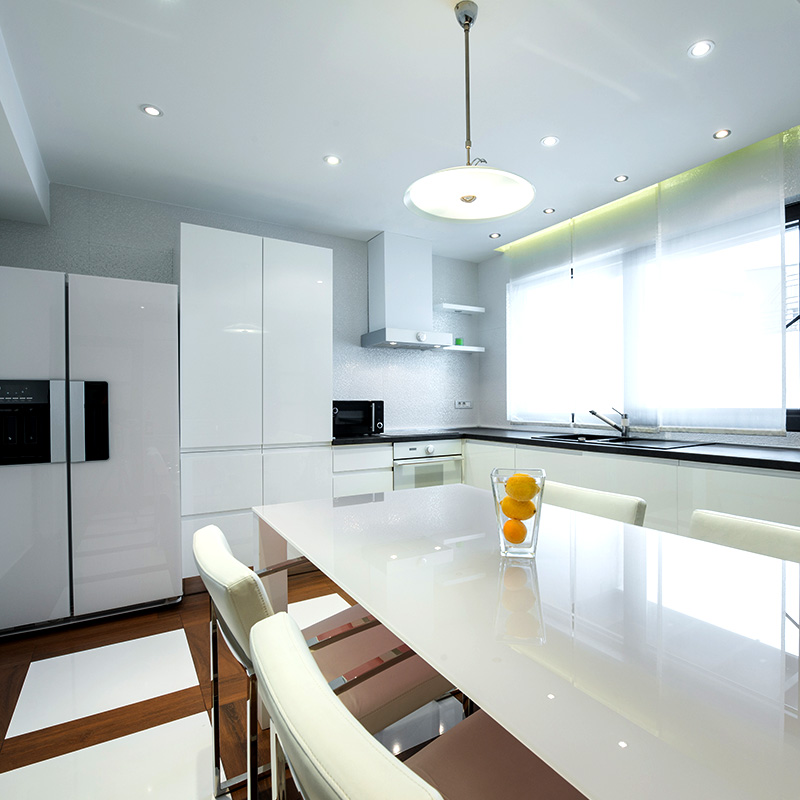 Cool White
Cool white - Is a brighter whiter light and is more suited for the bathroom or kitchen.
£24.99
£29.99
Was
£40.95
Save £10.96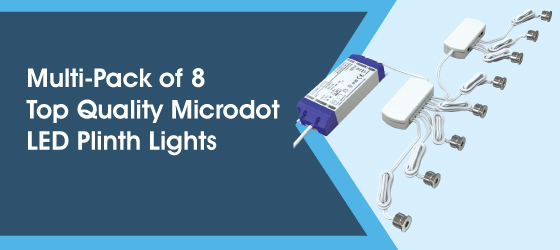 Multi-Pack of 8 Top Quality Microdot LED Plinth Lights
LED plinth lights are low-level lighting fixtures that add depth and dimensions to the room! You can also utilise this low-level lighting as a night lamp to prevent tripping and bumping on furniture or slipping because of the objects lying across the floor! Although this fitting is relatively small, the changes it brings are immense!
If this is your first time using LED plinth lights, purchasing a kit is best instead of getting the units individually. When you buy this multi-pack, you'll get eight top-quality microdot LED plinth lights and an LED driver that makes it run! With this, you won't have issues with the compatibility of your plinths and driver.
2 Year Warranty
We offer a 2-year warranty for this LED plinth light bundle so you can enjoy your incredibly brilliant and safe space for a long time without any worries. We understand that shopping online has good and bad sides. While you can conveniently purchase nearly anything without moving an inch from your sofa, there's no assurance whether or not the items you'll receive will be the same as the photos you saw on the website. So, we hope that through this extended warranty period, our confidence in this product will be reflected, and in turn, encourage you to try it in your home!
If you have any questions about this LED plinth light kit, feel free to call or email us!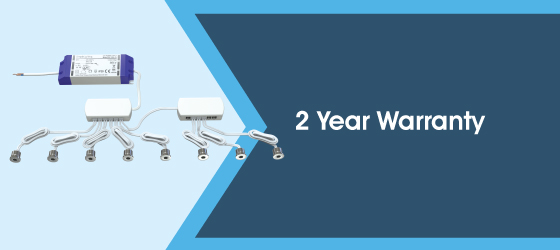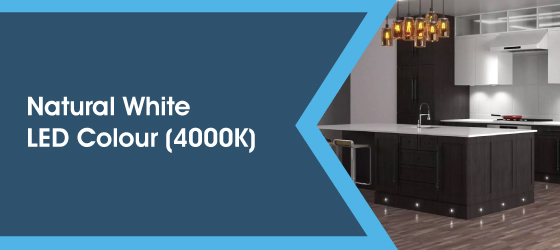 Natural White LED Colour (4000K)
This LED plinth light has a natural white light LED colour (4000K). Not sure what this colour looks like? Unlike cool white, which has a crisp bluish hue or warm white light with a yellowish tone similar to an old incandescent bulb, natural white light has no hints of blue or yellow. It resembles a cloudless sunny day, brilliant but invokes a pleasant feeling!
Natural white light is generally used as task lighting since it provides superb illumination without causing discomfort to the eyes! The best areas to use this LED plinth light bundle are in your dining room, hallways, kitchen, storage room, vanity, etc. Just don't install this plinth light in your bathroom or outdoors because it's IP20-rated only!
Hassle-Free to Mount - Includes an LED Driver
If you're worried that installing this LED plinth light will give you a headache, rest easy! As mentioned earlier, this plinth light kit includes a compatible mains wirable LED driver to make it run! Since the driver is mains wireable, you can link it directly to the mains circuit so you can control your plinths using a standard light switch or add a plug at the end of the driver and plug it into an available socket!
Besides that, each LED plinth light comes with a 2-metre cable that you can wire to the LED driver! Also, please note that this plinth light has an 11mm diameter and an 8.5mm depth, and it requires an 8mm cut-out hole.
You can also buy extension cables to extend the 2m long cable length, please refer to this product https://www.simplelighting.co.uk/2m-or-5m-extension-cable-for-led-cabinet-lights-led-tape/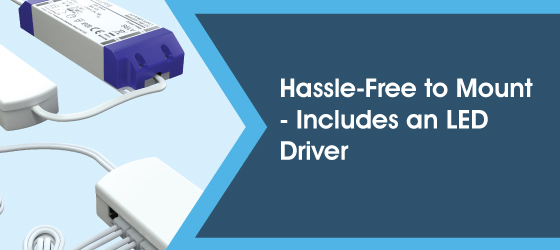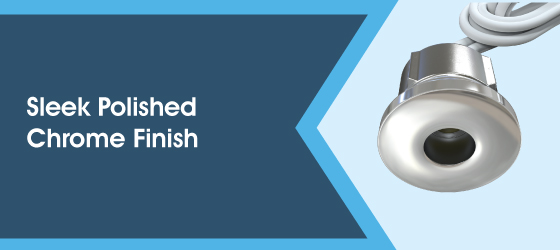 Sleek Polished Chrome Finish
Because of its sleek polished chrome finish that matches different design themes, you can use this LED plinth light whether you're doing a traditional, modern, retro, industrial, or rustic interior. Even with your existing decor and furniture pieces, this lighting fixture can blend in effortlessly, as if it was already there from the beginning!
In addition, although its modern microdot style is pretty subtle, it adds intricate details to the space! With all the changes it can bring to the room, you won't believe that this LED plinth light only has an 11mm diameter. So, if you want to experience these transformations in your home, get this LED plinth light bundle today!
Unparalleled Efficiency! 4.8w Only
LED fixtures are famous in commercial establishments and residential properties because of their many advantages, including being cost-effective, long-lasting, low maintenance and eco-friendly. However, that's just the peak of the iceberg! LED lights have remarkable light quality and unrivalled efficiency! LED fittings can convert most of the energy they consume into light with very minimal becoming waste (heat). Because of this, even if they require a relatively low wattage, they can still showcase exceptional brightness!
Powered by that same technology, this LED plinth light kit only needs 4.8w of power to produce premium light quality with a 60-degree beam angle. Also, it has an extended average lifespan of 20,000 hours, which is ten times longer than a traditional fixture!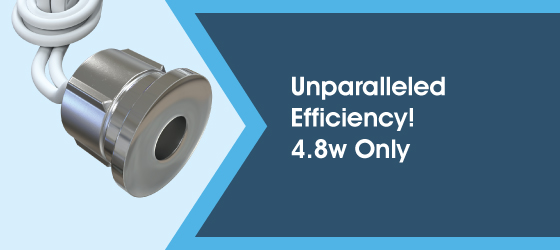 More Information

| | |
| --- | --- |
| Depth | 8.5mm |
| Average Life (Hours) | 20,000 |
| IP Rating | IP20 |
| Finish | Polished Chrome |
| LED Colour | Natural White 4000K |
| Beam Angle | 60° |
| Diameter | 11mm |
| Dimmable | Non-Dimmable |
| Input Voltage | 220-240v |
| Power | 4.8w |
| Warranty | 2 Years |
| Cut Out Hole | 8mm |
For delivery or returns information, please refer to the page below.