5 Foot, 1500mm LED Batten 43w, Slimline 6500K, Cool White or Natural White
A measure to the brightness of a LED Light. Example being 320 lumens would be the equivalent in brightness to a old fashioned 50w Halogen spot light.
The total electrical power used of the light. A higher wattage no longer guarantee's that the light is brighter. EG: there are LED products which are 5w which is equal in brightness to a 50w incandescent bulb.
Wide 120-degree beam angle

Super-bright at 5160 lumens

IC LED Driver, flicker-free and reliable

Bright enough to replace a traditional 125w fluorescent fitting

Quick and easy to install

Supplied with mounting brackets

Suitable for homes, offices, garages and many other applications!

6500K LED Colour, which is commonly referred to as Cool White or Natural White LED 4000K
What are Lumens?
What are lumens?
When you bought an incandescent bulb you knew that a higher wattage meant a brighter light. However, wattage really measures power consumption, not brightness. Lumens measure brightness. You can use the chart below to match the wattage of an incandescent to its LED counterpart. LEDs use less power and save money.

Need Help Choosing?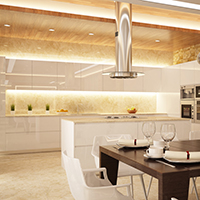 Warm White
Warm lighting is similar to conventional lighting and has a softer feel. This lighting is perfect for living rooms and bedrooms.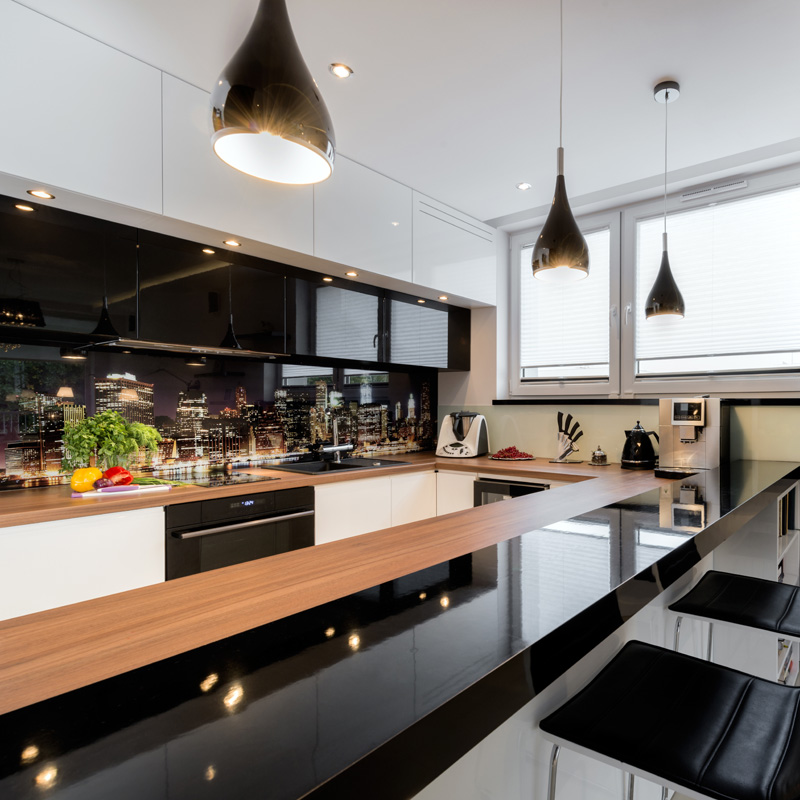 Natural White
Daylight - The colour of the lighting is used to represent 'daylight colour' indoors. It has neither the softness of warm white or the starkness of cool white.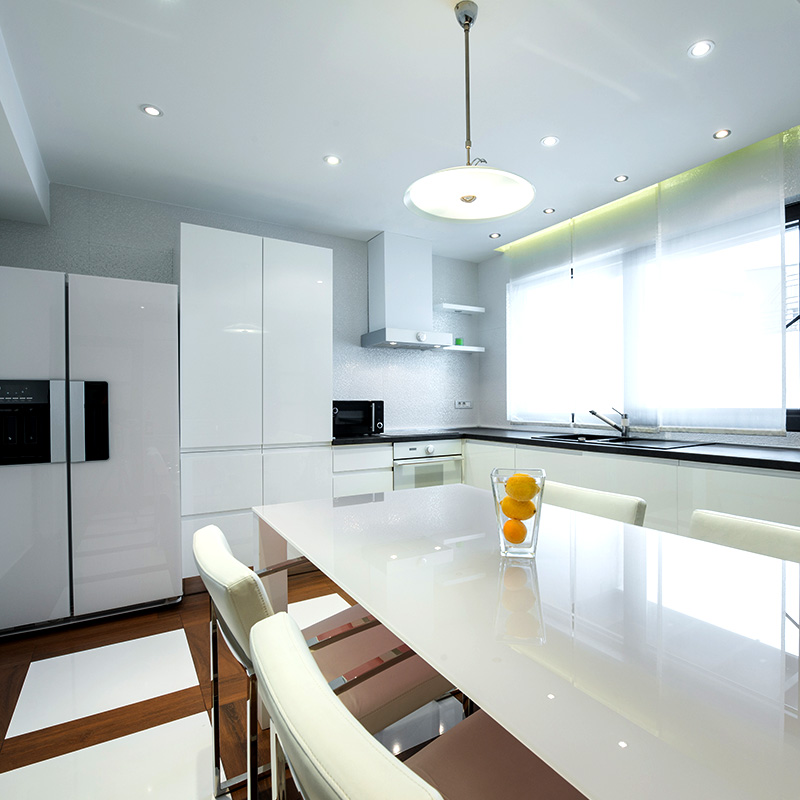 Cool White
Cool white - Is a brighter whiter light and is more suited for the bathroom or kitchen.
£16.66
£19.99
Was
£49.99
Save £30.00
Up to
5 year guarantee
on lightbulbs
Free delivery
if order is over £75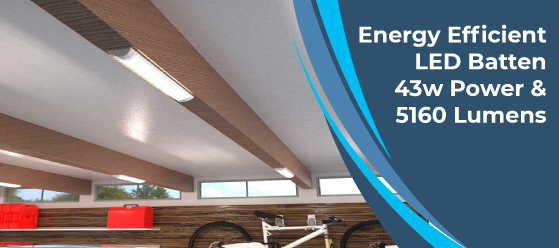 Energy Efficient LED Batten. 43w Power & 5160 Lumens
Naturally, large areas would require a higher lumens count. However, that does not mean your wattage count should also increase as your lights become brighter! Choosing an energy-efficient lighting solution will enable you to get the luminance you need without robbing your bank because of electrical consumption. So, what fitting should you buy? It's non-other than our LED batten light!
This 5ft LED batten will allow you to bask in stunning brilliance while only getting the necessary energy to make the fixture function. It only requires 43w of power to produce 5160 lumens with a broad 110-degree beam angle. If you compare it with other non-LED fittings, you won't find one that can level with this excellent power-to-light conversion!
Flicker Free Batten Light
Doing homework, reading, cooking and typing with flickering lights is one of the most inconvenient experiences ever! It's distracting overall, uncomfortable on the eye, and makes your motivation collapse. If you stick with it for a few hours, you can develop eye strain and headache or induce a migraine! So, when you notice that your lights are starting to blink, swap them out immediately without high-performance LED batten!
This fitting is guaranteed flicker-free. Plus, unlike other light fixtures, it does not need to warm up before completely switching on. So, if you're already hiring a lighting designer to set up your lighting system, ensure that you have the best fixtures!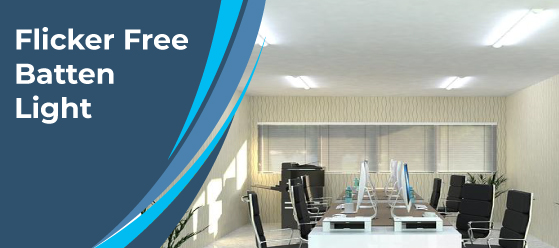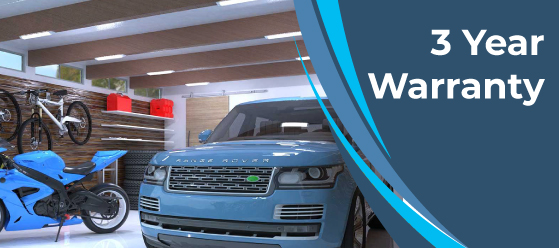 3 Year Warranty
If you're worried that this LED batten light will not last long, you don't have to! It has an extended average lifespan of 30,000 hours which is ten times longer than a non-LED alternative. With this, not only will you save from your lower electrical consumption, but you can also stash away a few bucks from your maintenance cost!
While we assure you that all our products are of the best quality, we understand the inhibitions that come with purchasing online. You cannot physically examine the product. Therefore, inherently, you're not 100% sold. So to give you more confidence and peace of mind, we're offering a fuss-free 3-year warranty! Just email or call us, and we'll gladly assist you.
Which LED Colour Should I Choose?
To increase productivity and efficiency, you cannot use a light colour that creates a calm and relaxing atmosphere. You'll need something that will wake people up and keep them focused. So, what fixture do you need? This LED batten is available in either a natural white or cool white light!
If you have no idea what it looks like, here's a gist. Natural white light is like a cloudless sunny day and closely resembles natural lighting. It's absolutely brilliant, but not in a way that will make your space look like a clinic. This colour temperature is ideal for task lighting since it does not have any tints of yellow or blue - just a clear white light that is comfortable on the eye!
Cool White LED
If you don't know what cool white light looks like, here's a summary. Cool white light has a hint of blue and is on the cooler end of the spectrum. Some people prefer this over natural white light, while some don't. It can make your space look really bright, so if you prefer something easier on the eyes, go with natural white light. Although, a cool white light will help you get your head on the game!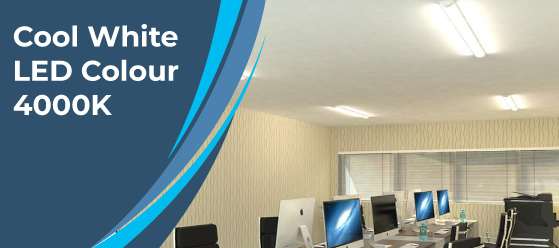 Typical Uses, Garages, Kitchens, Offices, Warehouses, Industrial
There are many ways to utilise this LED batten light. Aside from the typical office lighting, you can use it for residential and commercial lighting! Since this fixture is undeniably bright, it's suitable for places with many people, like schools, hospitals, libraries, malls and groceries. Also, it's ideal for illuminating warehouses and industrial facilities since it can adequately illuminate the space and make everything visible!
Inside your home, you can incorporate this LED batten in your garage to augment the lack of windows and minimal natural light. You can also add it to your kitchen as overhead lighting! With this, you won't be prone to accidents since you can clearly see all the surfaces!
Easy To Install & Slimline Design
Aside from the energy efficiency, long lifespan and high lumens output, another aspect that makes this LED batten popular is its simple installation! Since it's mains powered, you don't need a driver or transformer to make it work. Just wire it directly to the mains circuit, and you're good to go! In a few hours (depending on how many you're mounting), you'll be able to enjoy your brilliant lights!
Regarding aesthetics, this LED batten will not be left by the trends. It has a minimal and slimline design (24.4mm tall, 1500mm long and 74.1mm wide) that's basic enough not to look old but elegant enough to enhance the visual appeal of your space!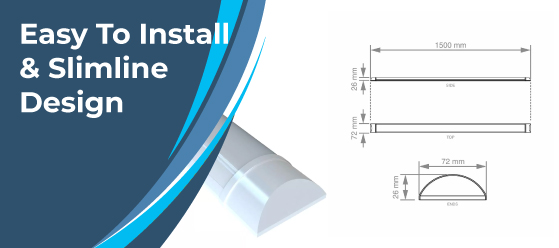 More Information

| | |
| --- | --- |
| Quick Order Code | BAT-43W-6500k |
| Average Life (Hours) | 30,000 |
| Beam Angle | 120° |
| Lumens | 5160 |
| Length | 1500mm |
| Height | 24.4mm |
| Finish | White |
| Width | 74.1mm |
| IP Rating | IP20 |
| Dimmable | Non-Dimmable |
| Input Voltage | 220-240v |
| Power | 43w |
| Warranty | 5 Years |
For delivery or returns information, please refer to the page below.