6 Foot, 1800mm LED Batten 50w, Cool or Natural White
A measure to the brightness of a LED Light. Example being 320 lumens would be the equivalent in brightness to a old fashioned 50w Halogen spot light.
The total electrical power used of the light. A higher wattage no longer guarantee's that the light is brighter. EG: there are LED products which are 5w which is equal in brightness to a 50w incandescent bulb.
6500K LED Colour, Cool white but sometimes referred to as Daylight White or Natural White LED Light 4000K

Replacement for a 160w traditional fitting

Energy-saving

1800mm x 24.4mm x 74.1mm

3-year warranty
What are Lumens?
What are lumens?
When you bought an incandescent bulb you knew that a higher wattage meant a brighter light. However, wattage really measures power consumption, not brightness. Lumens measure brightness. You can use the chart below to match the wattage of an incandescent to its LED counterpart. LEDs use less power and save money.

Need Help Choosing?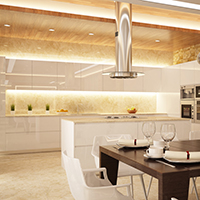 Warm White
Warm lighting is similar to conventional lighting and has a softer feel. This lighting is perfect for living rooms and bedrooms.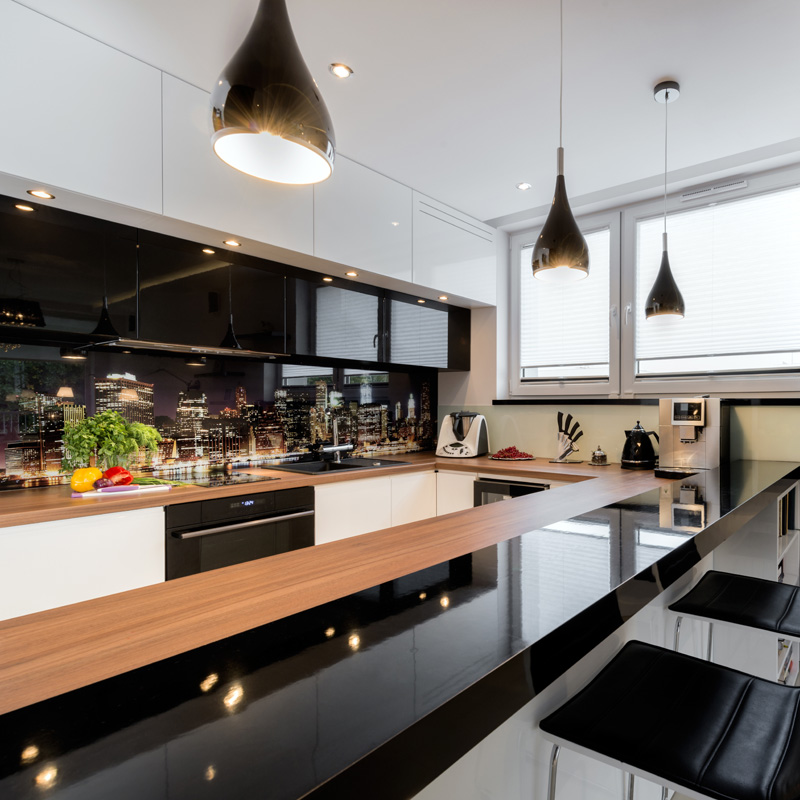 Natural White
Daylight - The colour of the lighting is used to represent 'daylight colour' indoors. It has neither the softness of warm white or the starkness of cool white.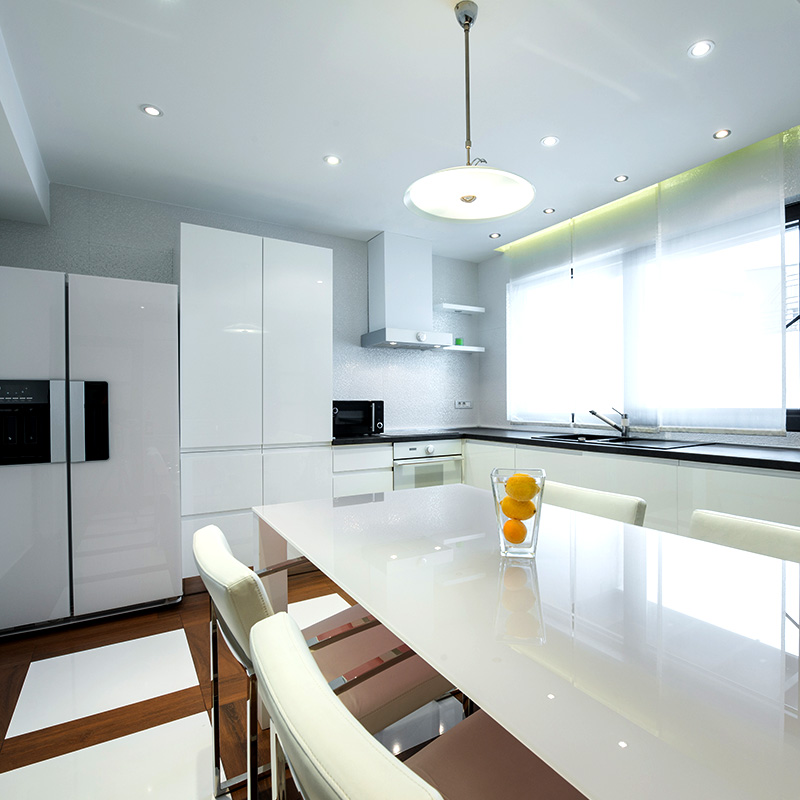 Cool White
Cool white - Is a brighter whiter light and is more suited for the bathroom or kitchen.
£20.82
£24.99
Was
£59.99
Save £35.00
Up to
5 year guarantee
on lightbulbs
Free delivery
if order is over £75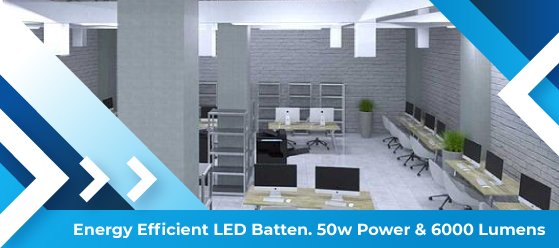 Energy Efficient LED Batten. 50w Power & 6000 Lumens
To adequately illuminate a massive space, you'll need ample light output. In this case, you only have two options, buy multiple semi-bright fixtures or purchase a few with a high lumens count. If you choose the latter, our 6ft LED batten light can help you get the job done!
This fixture can produce 6000 lumens with a wide 120-degree beam angle! You'll only need a few of these to satisfy the lumens requirement of a spacious office or conference room. But wait, it gets even better. For this much luminance, this batten light only requires 50w of power! No non-LED alternative can come close to that kind of power-to-light conversion rate. So, if you're choosing between a fluorescent tube or this LED batten, go for the battens!
Flicker Free Batten Light
Flickering lights are not the partner of an ergonomic workspace. It's actually the opposite and not an ideal thing to have! There are many disadvantages that flickering lights bring - headaches, eye strain, etc. So, if you have a few fixtures that are starting to twinkle, better replace them immediately with our LED batten!
This fitting is guaranteed flicker-free, so you'll feel comfortable while you work even if you spend hours under it. Aside from that, this fixture does not need to warm up before fully lighting up. Once you flick the switch, you can instantly see the immense brightness it provides! If your office is always buzzing first thing in the morning, this batten light can meet the demand!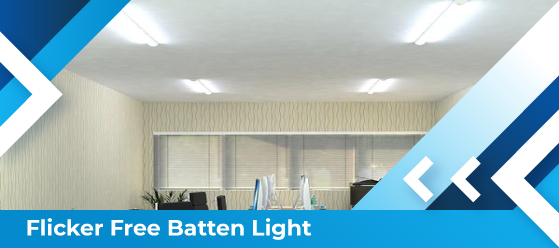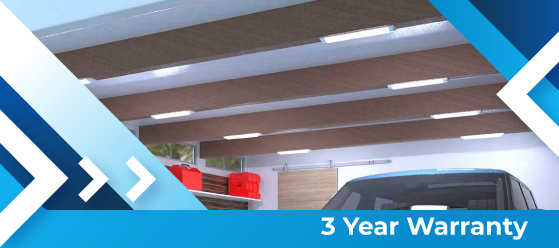 3 Year Warranty
Aside from its unbeatable energy efficiency and excellent light quality, this LED batten has another remarkable feature! It has a long average lifespan of 30,000 hours which is ten times longer than an average non-LED fitting. With this, you will not only lessen your electricity bill but also lower your maintenance expenses!
In addition, it also comes with a stress-free 3-year warranty! Although we're sure that our products are top-quality, we understand that buying online accompanies many worries. Therefore, we want to ensure that you'll have extra peace of mind while shopping with us! Just give us a call or email us, and we will gladly assist you with all your needs.
LED Colours Explained!
Did you know that the colour of your lights can affect your mood? Actually, it can influence the overall ambience of your space! So, if you're lighting your main office or conference room, do you use a warm or cool shade? The answer is a cool white light!
Warm white light is ideal for your recreation room, pantry or breakroom. Not the space where you need to focus and review tiny details. For those areas, you'll need the cool white light (6500K) that this LED batten produces!
Cool white light has a bluish shade and is ideal for task lighting. It's bright and can help you concentrate on your work. You'll undoubtedly become more efficient and productive with this colour in your workspace!
To keep your office productive and efficient, you cannot use a light colour that rocks them to sleep! Warm white lights are ideal for the break room but not in conference rooms or your main office. What you need is natural white light which is what our LED batten fixture produces!
Natural white light is similar to a cloudless sunny day. It's primarily used for task lighting as it's bright and clear without any tints of blue or yellow. This colour temperature is comfortable on the eye and helps you focus on your tasks. Remember, a well-designed lighting setup is necessary for an ergonomic workspace. Therefore, ensure that you have one so all will be in tip-top shape!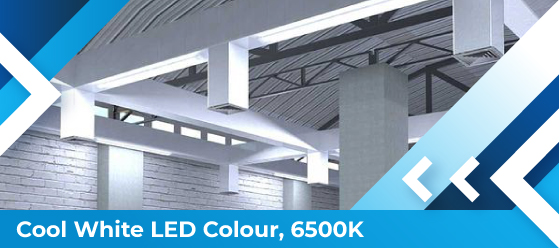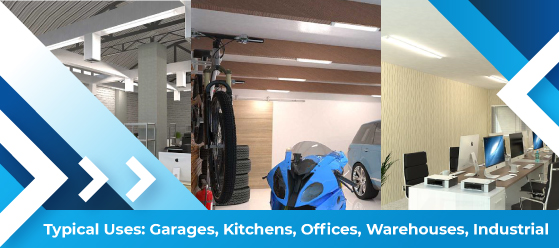 Typical Uses, Garages, Kitchens, Offices, Warehouses, Industrial
While LED batten lights are typically seen in offices, other places could take advantage of their exceptional brilliance! You can use it in public spaces like malls, groceries, schools and hospitals. Also, this batten is beneficial for warehouses and various industrial facilities since it can adequately illuminate the area, giving everyone a good view of the machinery and heavy equipment.
As for your home, you can integrate this batten in your garage or storage room, as it can augment the lack of windows and natural light! You also have the option to install it in your kitchen as general lighting. Batten lights have many applications. You just need to think outside the box and use a bit of creativity!
Easy To Install & Slimline Design
If you're running away from a lighting fixture that has an over-complicated installation procedure, you can head towards our LED batten! This fitting is incredibly easy to mount since it's mains powered. You don't need a driver to make them work! Just note its measurements, wire directly to the minas circuit, and you can enjoy the stunning brightness it brings!
When it comes to the visual appeal of a space, you don't need to worry about this LED batten ruining your aesthetics. Its slimline design (1800mm long, 74.1mm wide, and 24.4mm tall) can flawlessly blend with a modern minimalist style, and its white finish goes well with any decor and furniture piece.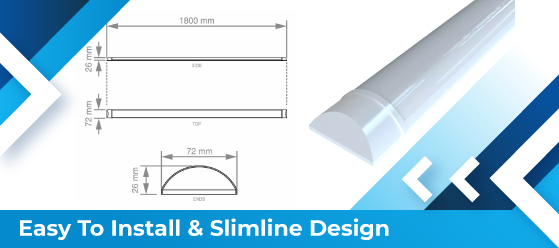 More Information

| | |
| --- | --- |
| Quick Order Code | BAT-50W-6500K |
| Average Life (Hours) | 30,000 |
| Beam Angle | 120° |
| Lumens | 6000 |
| Length | 1800mm |
| Height | 24.4mm |
| Finish | White |
| Width | 74.1mm |
| IP Rating | IP20 |
| Dimmable | Non-Dimmable |
| Input Voltage | 220-240v |
| Power | 50w |
| Warranty | 3 Years |
For delivery or returns information, please refer to the page below.