10 x LED Plinth Light Kit with LED Driver - Natural White
The total electrical power used of the light. A higher wattage no longer guarantee's that the light is brighter. EG: there are LED products which are 5w which is equal in brightness to a 50w incandescent bulb.
Pack of 10 LED plinth lights - comes with an LED driver
2m cable length per light
Fast plug-and-play installation
Natural white light, 4000K
30,000 hours average lifespan
3-year warranty
What are Lumens?
What are lumens?
When you bought an incandescent bulb you knew that a higher wattage meant a brighter light. However, wattage really measures power consumption, not brightness. Lumens measure brightness. You can use the chart below to match the wattage of an incandescent to its LED counterpart. LEDs use less power and save money.

Need Help Choosing?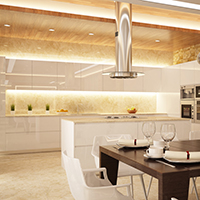 Warm White
Warm lighting is similar to conventional lighting and has a softer feel. This lighting is perfect for living rooms and bedrooms.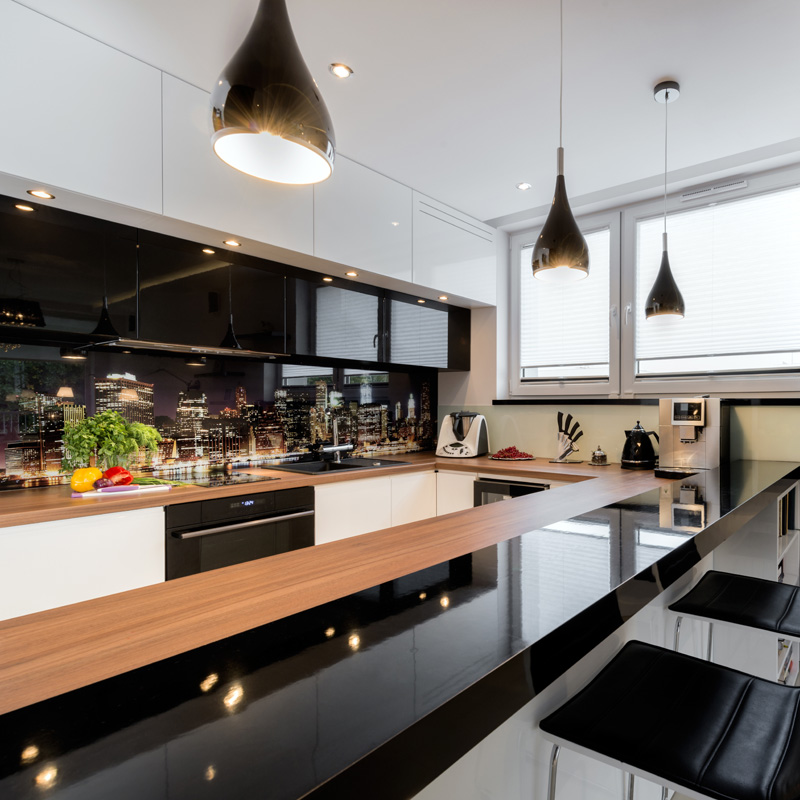 Natural White
Daylight - The colour of the lighting is used to represent 'daylight colour' indoors. It has neither the softness of warm white or the starkness of cool white.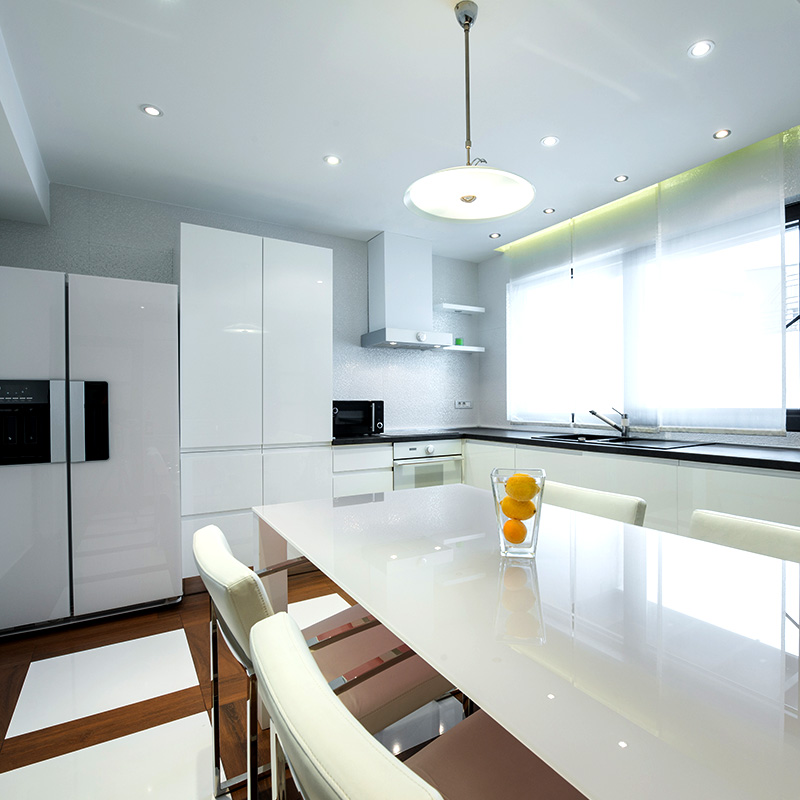 Cool White
Cool white - Is a brighter whiter light and is more suited for the bathroom or kitchen.
£38.91
£46.69
Was
£59.99
Save £13.30
Up to
5 year guarantee
on lightbulbs
Free delivery
if order is over £75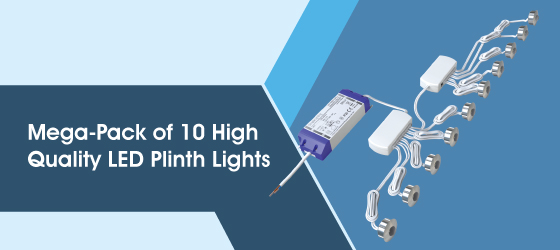 Mega-Pack of 10 High Quality LED Plinth Lights
Although LED plinth lights are smaller than many lighting fixtures, the wonders it does to the space are tremendous! It can enhance the visual appeal of the room (by adding depth and dimension) and boost its safety! With LED plinth lights, you can illuminate your floor area, preventing you from slipping, tripping, or bumping while you make your way to the bathroom or visit the kitchen at night.
If you're thinking of getting plinth lights for your home, you should get this bundle instead of buying each component individually. When you purchase this kit, you'll get ten top-quality LED plinth lights and a compatible LED driver that makes it work!
Gorgeous Brushed Chrome Finish
The LED plinth lights in this bundle sport a gorgeous brushed chrome finish that goes well with any interior design, be it traditional, rustic, retro, modern, etc. Even if you have existing decor and furniture pieces, these LED plinth lights can blend in effortlessly, as if it's always been there since you first decorated your home!
Are you the type of homeowner who redecorates often? If so, don't fully customise your entire home to suit a specific style. Ensure you have a neutral base that you can revert to so you will not always start from scratch and spend so much when you feel the urge to do a makeover.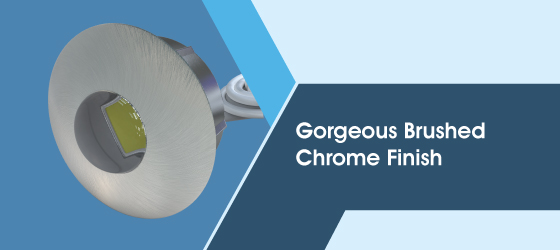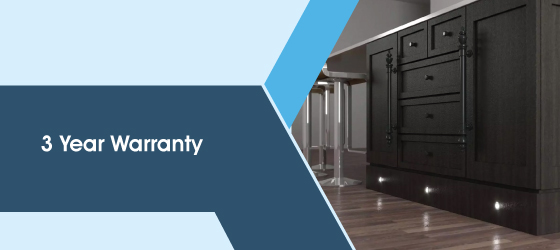 3 Year Warranty
We offer a 3-year warranty with this LED plinth light kit so you can enjoy a brilliant space for a long time without any worries! Shopping online has pros and cons. While you can purchase almost anything without moving from your sofa and leaving your home, there's no assurance whether or not the product you will receive will have the same quality as the images you saw.
So, through this extended guarantee, we hope that the confidence we have in this product will be reflected, providing you with extra security and encouraging you to buy! If you have any questions about this plinth light kit, feel free to email or call us.
Outstanding Efficiency! 6w Only
If you are still using halogen or incandescent lighting fixtures, you are missing out on the benefits of an LED fitting! LED lighting fixtures are the most energy-efficient lighting solution available today. It can convert most of the electricity it consumes into light with very minimal becoming waste (heat). Because of this, even if its wattage requirement is pretty low, it can still produce magnificent illumination!
This LED plinth light is designed with that same technology; therefore, it only needs 6w of power to produce incredible brightness with an 80-degree beam angle. Also, it has an extended average lifespan of 30,000 hours, which is way longer than a non-LED fitting!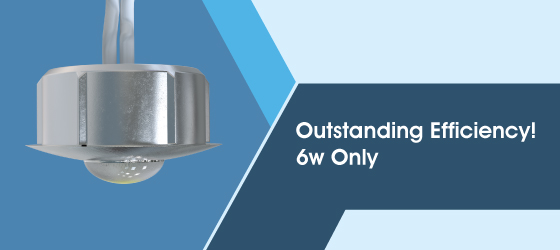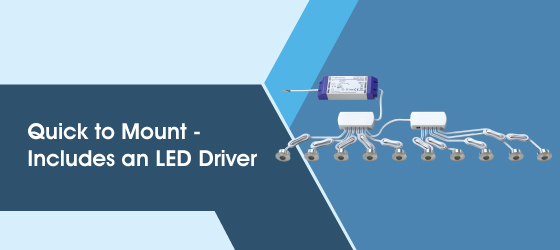 Quick to Mount - Includes an LED Driver
Mounting this LED plinth light will not give you a headache or be the beginning of a stressful day! Aside from the ten plight lights, you'll also get an LED driver to make it work. That LED driver is mains wirable, so you can connect it directly to the mains circuit or add a plug at the driver's end.
In addition, kindly note that since the LED plinth lights are mounted recessed, you'll have to trim 25mm cut-out holes accurately. Also, each fitting comes with a 2-metre-long cable which connects directly to the LED Driver. But if required, you can extend it by using our extension cable (2 or 5 metres).
Natural White Light, 4000K
This LED plinth light has a natural white light LED colour (4000K). If cool white has a crisp bluish tone and warm white has a yellowish hue that resembles an old incandescent bulb, natural white light has no hints of blue or yellow. It's like a cloudless sunny day!
Natural white light is mainly used for task lighting. With this LED plinth light, you can utilise it to brighten your walkways so you can easily avoid objects that can cause harm or discomfort. You can mount this lighting solution in your storage room, hallways, kitchen, stairs, etc. Just be aware that since this LED plinth light is IP20-rated only, you cannot use it in the bathroom or outdoors.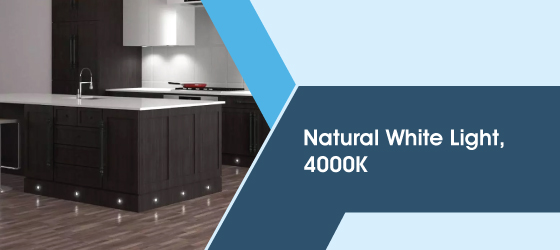 More Information

| | |
| --- | --- |
| Depth | 15mm |
| Average Life (Hours) | 30,000 |
| IP Rating | IP20 |
| Finish | Brushed Chrome/Nickel |
| LED Colour | Natural White 4000K |
| Beam Angle | 80° |
| Diameter | 30mm |
| Dimmable | Non-Dimmable |
| Input Voltage | 220-240v |
| Power | 6w |
| Warranty | 3 Years |
| Cut Out Hole | 25mm |
For delivery or returns information, please refer to the page below.