2m Long, Surface Mounted Aluminium LED Profile, 15mm Deep
2m long surface mounted led profile
These help to diffuse the LED dots
LED Strip is not included sold separately.
What are Lumens?
What are lumens?
When you bought an incandescent bulb you knew that a higher wattage meant a brighter light. However, wattage really measures power consumption, not brightness. Lumens measure brightness. You can use the chart below to match the wattage of an incandescent to its LED counterpart. LEDs use less power and save money.

Need Help Choosing?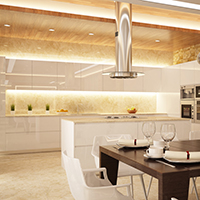 Warm White
Warm lighting is similar to conventional lighting and has a softer feel. This lighting is perfect for living rooms and bedrooms.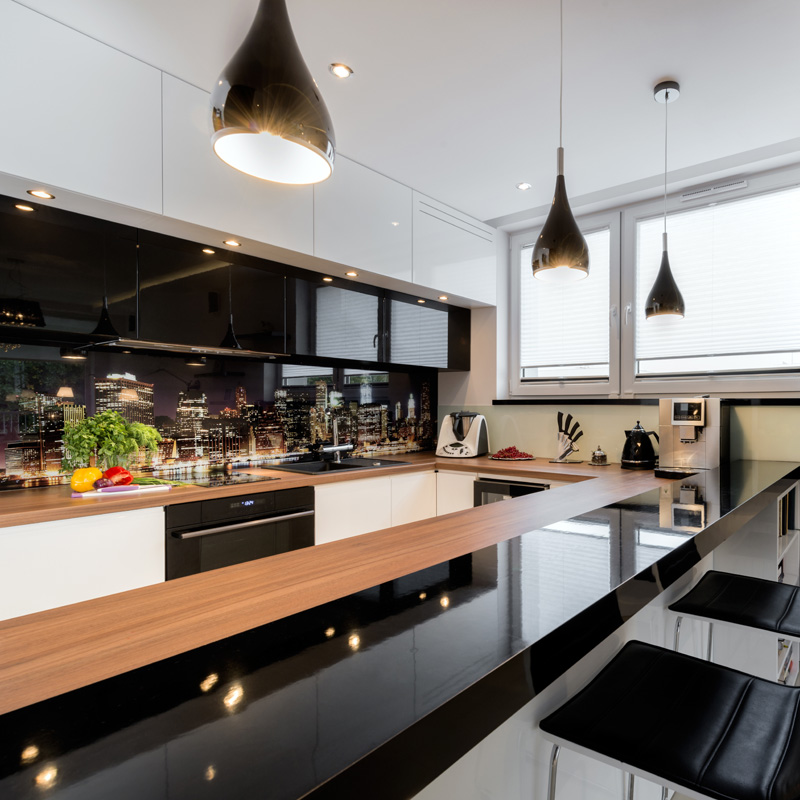 Natural White
Daylight - The colour of the lighting is used to represent 'daylight colour' indoors. It has neither the softness of warm white or the starkness of cool white.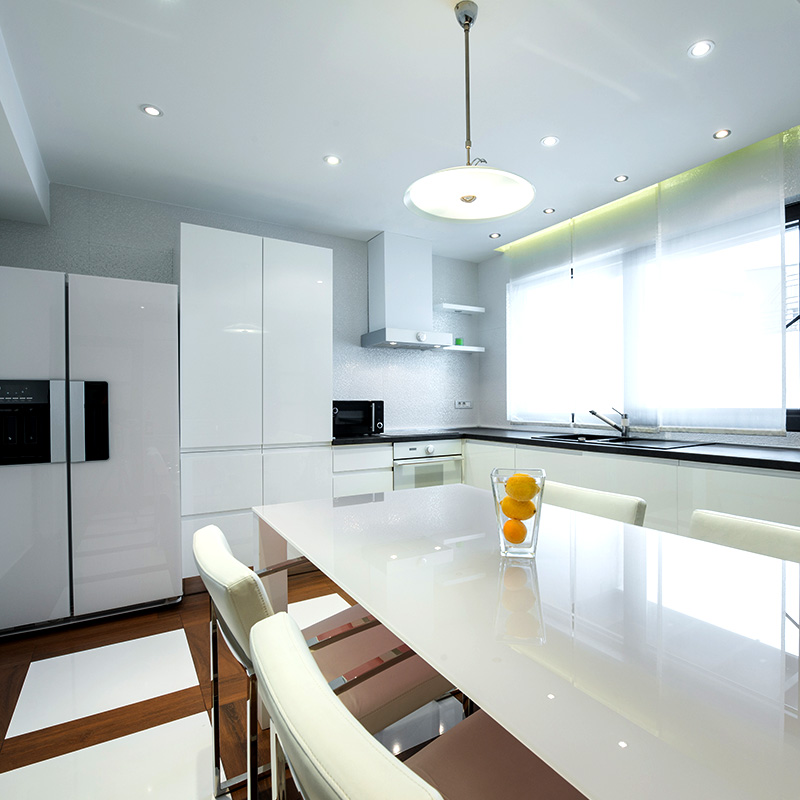 Cool White
Cool white - Is a brighter whiter light and is more suited for the bathroom or kitchen.
£10.00
£12.00
Was
£16.00
Save £4.00
Buy more, save more!
Buy 10

£9.58

£11.50

save

4

%
Buy 20

£9.37

£11.25

save

6

%
Buy 40

£9.00

£10.80

save

10

%
Up to
5 year guarantee
on lightbulbs
Free delivery
if order is over £75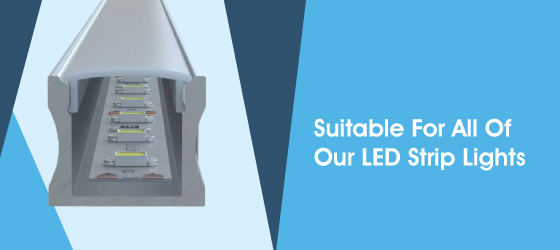 Suitable For All Of Our LED Strip Lights
LED profiles keep your LED strip lights safe from dust, dirt and curious fingers, allowing it to live out its long expected lifespan. In addition, it makes the entire installation look more refined and clean!
This LED profile is suitable to use with any of our LED strip lights! This is perfect because aside from having a wider strip light selection, the places you can install will also broaden! Remember, as long as the strip lights are waterproof, it does not matter if the LED profile is not. So, if you add it to your bathroom, just guarantee that the LED strip light you'll use with it is IP65 and up!
Surface-Mounted LED Profile
Recessed installations are not for everyone. If you find it challenging to cut through the wall, ceiling, or furniture, this LED profile is for you! It's surface mounted; therefore, you don't have to trim any cut-out holes. You only need to place it on the surface you intend to mount and secure it with screws!
Do you dislike the spotted appearance of many LED strip lights? If you do, the best way to hide them without tucking away the strips is by using this LED profile! This profile comes with a frosted diffuser that evenly distributes light throughout the space and blurs the LED chips, providing a continuous feathered glow!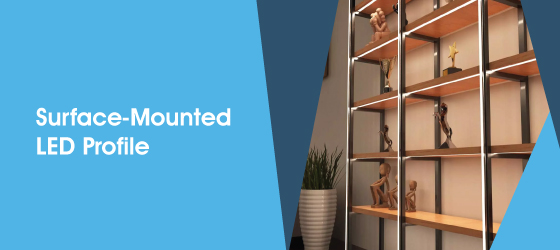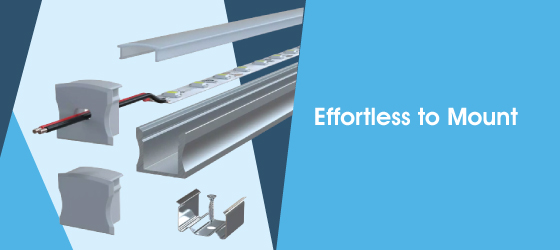 Effortless to Mount
Although adding this LED profile to your installation will require additional time and effort, it will not stress you out because it is still pretty straightforward. All the mounting screws and brackets are included with your purchase, so all you need to do is learn the installation manual, clean the surface where you'll mount and prepare all the tools and equipment you'll use!
This LED profile is pretty easy to trim. Just use a hacksaw, saw or a similar cutting tool for a clean cut! If you are not confident doing the installation alone, it is better to call for an electrician or a friend who's well acquainted with electrics!
The Dimensions
Why do you need to know the dimensions of this LED profile? Is it even necessary? Yes, learning the measurements of this LED profile is as crucial as understanding how to install it. The dimensions will enable you to estimate the quantity you have to buy more accurately. If you guess, there's a massive chance that you'll purchase more than you need, giving you a problem with storage later or too little, delaying your tight construction timeline!
So, remember and take note that this LED profile has a 2000mm length, 17.5mm outer width, 15mm outer height, and 12mm inner width. Also, if you need the profile to be longer, you can butt several together until you reach your required length!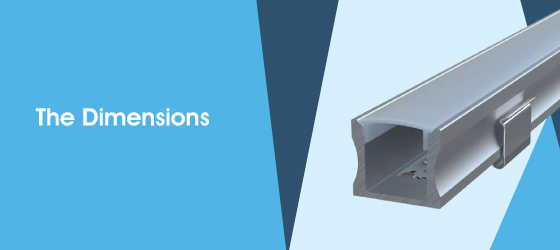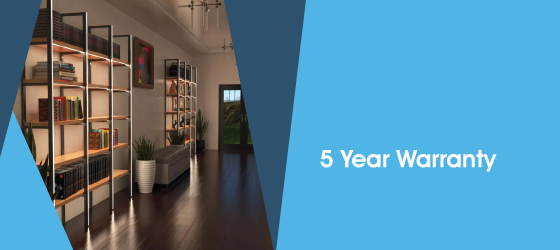 5 Year Warranty
We offer a 5-year warranty for this surface-mounted LED profile so you can enjoy a beautiful and brilliant space for a long time without any worries! Shopping online has pros and cons. Although you can conveniently buy almost anything without stepping out of your home, there is no guarantee whether or not the product you'll receive will be the same as the pictures you saw on the website!
With this extended warranty period, we hope that our confidence in this LED profile will be reflected, providing you with extra assurance and encouraging you to purchase. If you have any questions about this LED profile, feel free to call or email us!
IP20 Rated - Indoor Use Only
This LED profile is IP20-rated, so it is only suitable for indoor use. If you use it with an IP20-rated LED strip light, you can only install it in places away from water and liquids because it does not have adequate protection against them. Nonetheless, there are many rooms in your home where you can use it, like in the living room, bedroom, dining room, storage room, home office, hallways, etc.
As mentioned earlier, the only way to use this LED profile in your bathroom is by pairing it with an IP65 and up LED strip. Even if it is IP20, it is safe since the strip light is water-resistant!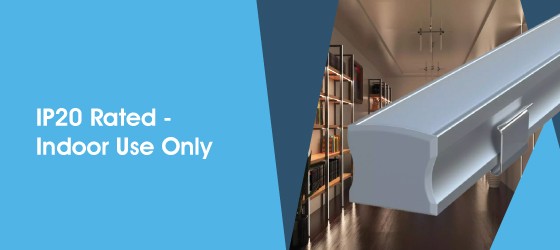 More Information

| | |
| --- | --- |
| Beam Angle | 160° |
| Internal Width | 12.2mm |
| IP Rating | IP20 |
| Height | 15mm |
| Dimmable | Dimmable |
| Length | 2000mm |
| Width | 17.5mm |
| Finish | Anodized aluminium |
| Warranty | 5 Years |
For delivery or returns information, please refer to the page below.