Pack of 24 LED Panel Light, TP(A), 595x595mm - Cool or Natural White
The total electrical power used of the light. A higher wattage no longer guarantee's that the light is brighter. EG: there are LED products which are 5w which is equal in brightness to a 50w incandescent bulb.
Pack of 24 LED panel lights
4000 lumens max brightness
Includes a flicker-free LED driver
Designed with a TP(A) diffuser
5-year warranty
What are Lumens?
What are lumens?
When you bought an incandescent bulb you knew that a higher wattage meant a brighter light. However, wattage really measures power consumption, not brightness. Lumens measure brightness. You can use the chart below to match the wattage of an incandescent to its LED counterpart. LEDs use less power and save money.

Need Help Choosing?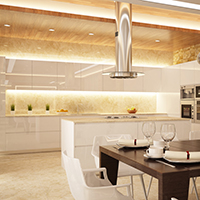 Warm White
Warm lighting is similar to conventional lighting and has a softer feel. This lighting is perfect for living rooms and bedrooms.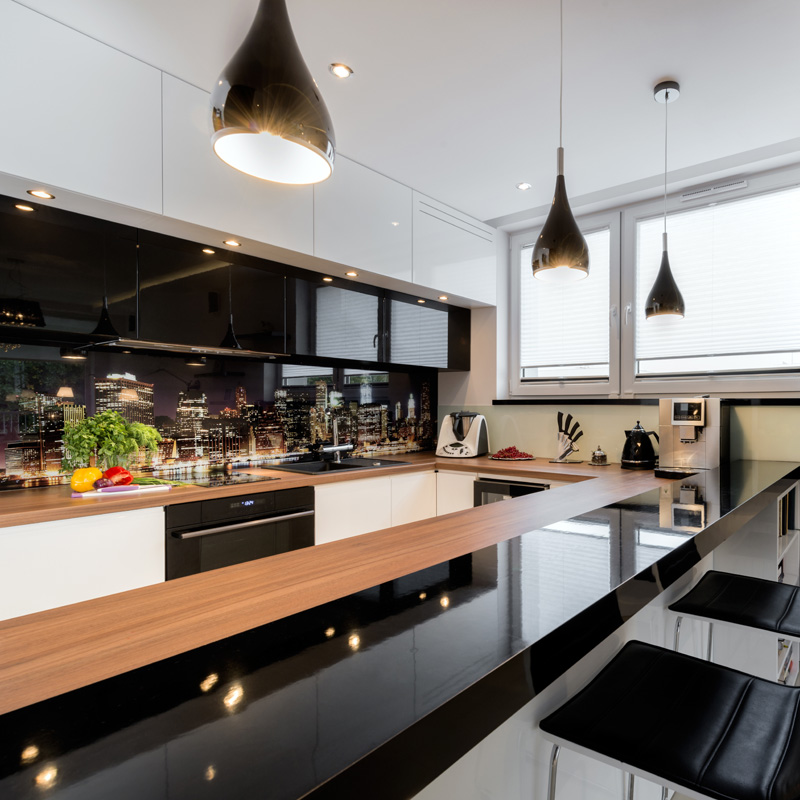 Natural White
Daylight - The colour of the lighting is used to represent 'daylight colour' indoors. It has neither the softness of warm white or the starkness of cool white.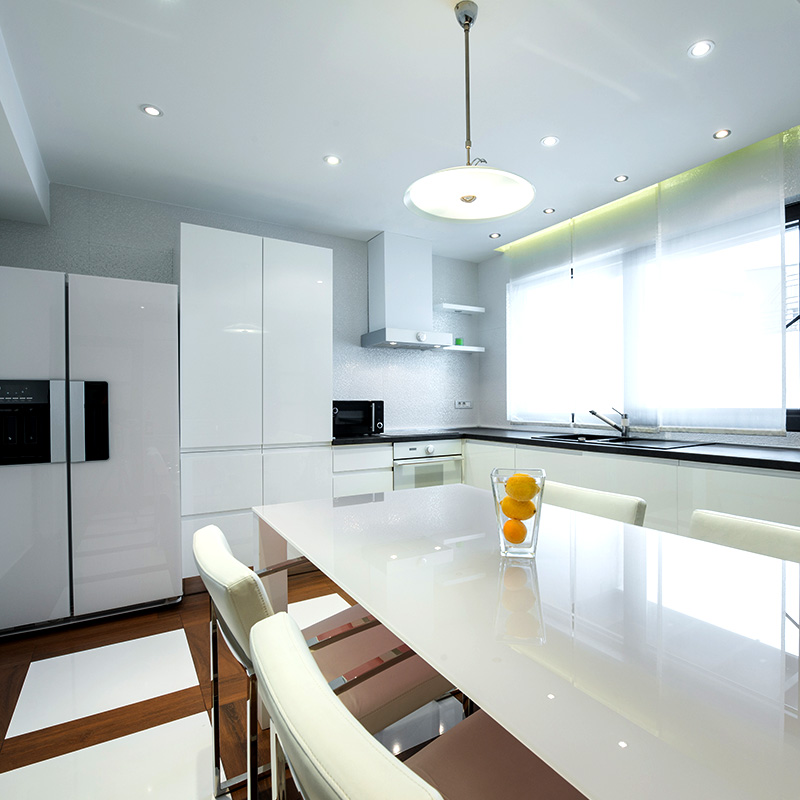 Cool White
Cool white - Is a brighter whiter light and is more suited for the bathroom or kitchen.
£339.00
£406.80
Was
£1,079.76
Save £672.96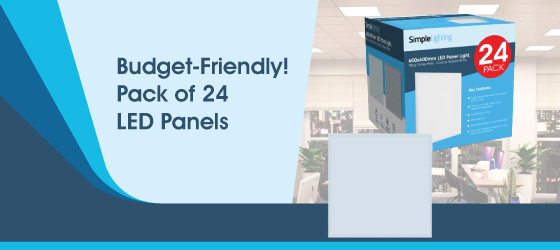 Budget-Friendly! Pack of 24 LED Panels
Are you planning to renovate and makeover your office? If that's the case, don't forget to include your lighting in your update! If you're still using fluorescent tubes or incandescent bulbs, you end up paying a significant amount when you shouldn't! So, what do you need to avoid this? It's non-other than our LED panels!
You can get this LED panel in an affordable bundle - twenty-four panels in one pack! With this, you can enjoy immense brilliance without paying a massive sum when the electricity bill arrives. Remember, lighting occupies a considerable portion of your electrical consumption. If you're not careful, most of your earrings may go to your expenses!
Flicker Free LED Driver
What can you say about flickering lights? On a typical day, in a few hours, it might not affect you that much. However, imagine a hectic day that's not going as planned, and you must work overtime. Those flickering lights will distract, frustrate, and stress you out. Worst, it can strain your eyes or give you a headache!
In a fast-paced environment or any working space, one should not endure sitting under flickering lights. You need to have this LED panel! It's designed with a flicker-free driver; therefore, you'll get a steady stream of illumination distributed evenly throughout the room. With this, you can work efficiently and productively and end your day satisfied!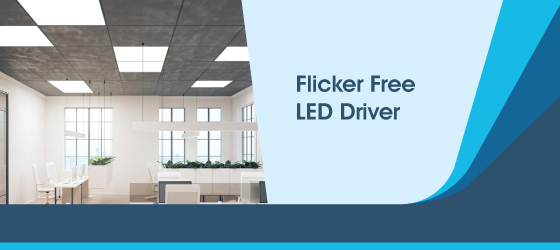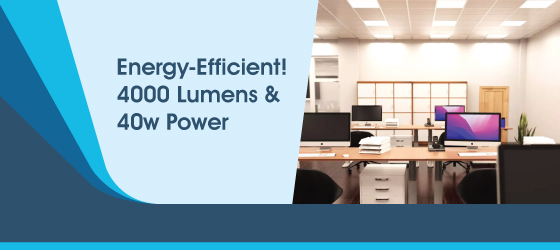 Energy-Efficient! 4000 Lumens & 40w Power
No matter how much you limit your use of appliances, gadgets and other devices that you plug in and consume energy, if your lights are not energy-efficient, you cannot expect a drastic reduction in your electricity bill. You should also swap out your current fixtures with an LED alternative to maximise your energy savings!
Fortunately, while this LED panel requires less power, it does not trade off the brightness if produced. At only 40w power, it can radiate 4000 lumens maximum brightness with a wide 180-degree beam angle! This level of energy-to-light conversion is not possible with traditional lighting fixtures. So, stick with LEDs, which will help you save your hard-earned money!
Choose Between Cool or Natural White LED
Did you know that there are three common colour temperatures that LED fixtures can produce? It's cool white, natural white and warm white light! Warm white light is ideal for ambient lighting as it can create a relaxing atmosphere thanks to its yellowish shade.
This panel is available in cool white or natural white light, which is ideal for task lighting. The only difference between the two is cool white has a crisp bluish tone that promotes focus and alertness. On the other hand, natural white is like a cloudless sunny day without any hints of blue or yellow. Some people prefer one over the other, and it's a matter of preference since both can do an excellent job!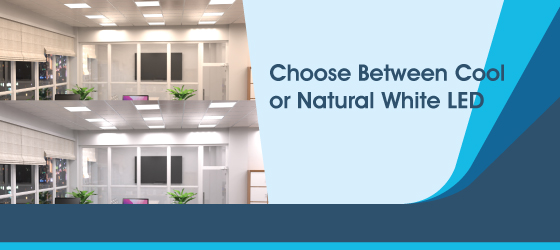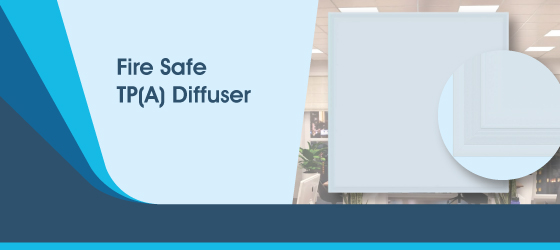 Fire Safe TP(A) Diffuser
Preparing for inevitable circumstances is necessary, especially for establishments that cater to many people. You don't want to be caught off-guard and unprepared with all those lives at stake. So, aside from putting exit signages, emergency lighting, and securing emergency exits, you should also guarantee that all the fixtures come with safety features - like this LED panel!
This panel has a TP(A) diffuser, meaning that it's fire safe. Even if an unforeseen incident occurs, it will not contribute to the damage. Also, it can help reduce the damage to the structure of your property. Therefore, use this LED panel throughout your space to ensure everyone's and the building's safety.
Optional Accessories - Emergency Kit & Mounting Frame
What's great about this LED panel is it has several customisation options. To get the setup or the features that you prefer, you only need to pair it with the right accessories!
You can integrate our emergency kit to transform this LED panel into an emergency light. This will allow your fixtures to work continuously for three hours after the main power supply is severed. With this, you can respond accordingly to the situation in a calm and organised manner.
If you don't like recessing your lights, you can use our mounting frame to surface-mount your LED panel or our suspension kit to suspend the panel light. It's super quick and easy to install since it eliminates the trimming of cut-out holes!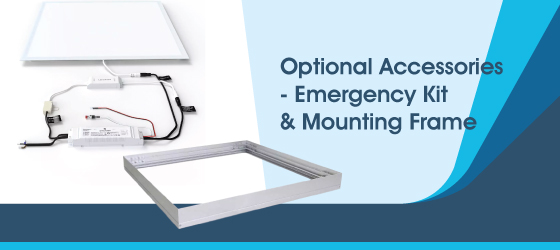 More Information

| | |
| --- | --- |
| Height | 595mm |
| Width | 595mm |
| Depth | 25mm |
| Average Life (Hours) | 30,000 |
| Beam Angle | 180° |
| Lumens | 4000 |
| IP Rating | IP20 |
| Dimmable | Non-Dimmable |
| Input Voltage | 220-240v |
| Power | 40w |
| Warranty | 5 Years |
For delivery or returns information, please refer to the page below.