LED Module For Wall Dimmer or RGBW Controller
Input Voltage: 5-24Vdc
Max Current Load: 5A x 4CH Max.20A
Max Output Power: 100w/240w/480w (5V/12V/24V)
Weight: 150g
3-year warranty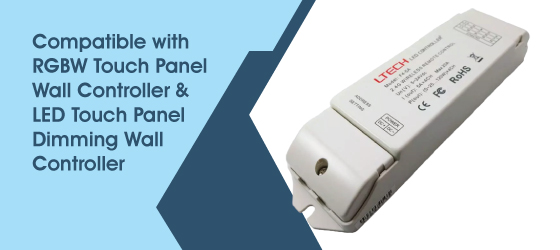 Compatible with RGBW Touch Panel Wall Controller & LED Touch Panel Dimming Wall Controller
Are you looking for a convenient way to control your lights? If that is the case, you should use our LED module! This device is compatible with our RGBW touch panel wall controller and our LED touch panel dimming wall controller (and other associated products).
Having this module, together with an LED controller, will transform your way of living. Imagine you do not have to walk around your home just to turn on/off the lights in the kitchen or the living room. With just one click on the remote control, your lights will automatically switch on/off, dim/brighten, and you can switch between colours (for RGBW strips and controller)!
IP20 Rated - For Indoor Use
This LED controller module is only suitable for indoor use. It's IP20 rated; therefore, you should mount it in areas far from water and liquid sources. Be mindful of its placement because this LED controller does not have adequate protection against those elements. Nonetheless, there's nothing to worry about because there are still many rooms in your home where you can use this LED controller module!
You can pair it with the LED tapes in your kitchen, living room, hallways, home office, dining room, bedroom, etc. Say you want to elevate the control system in your deck or patio. If so, you need to look for lighting fixtures and accessories suitable for outdoors - those with an IP65 rating and above!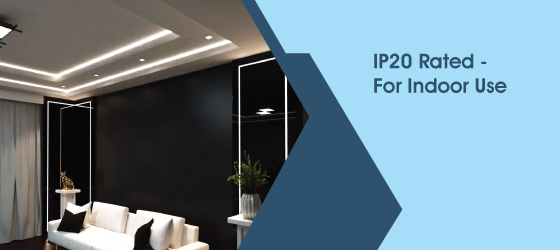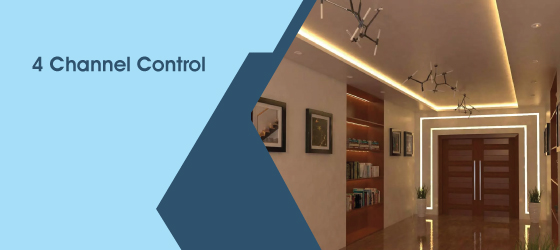 4 Channel Control
Note that you will need one of these LED modules to control the lights in each room/zone (maximum of 4 zones) you wish to manage with your touch panel controller. Each module (along with a compatible driver) can support multiple strips of LED tapes. So, with this device, you'll be able to widen the range of your remote. It's like having one universal device that controls all the lights in your home!
Having a single remote minimises the cutter in the space. Also, you don't have to keep track of multiple devices, which can sometimes be very difficult. Imagine having more than three remotes in the living room, and you have no idea which is for which!
Effortless to Install
Installation is stress-free and effortless with this LED controller module. You only need to prepare all the necessary parts to make the whole lighting system function. Remember, this is the receiver module only, and you'll still need an LED driver, strip lights, and wall panel to complete the installation. Aside from our LED module that you can add to a kit, you can also buy all parts separately, including the receiver, remote control, LED driver and LED tape.
If you have no experience with electrics and are not confident doing the installation alone, it's best to call for an electrician. That way, you're safe, and you're 100% sure your lights are mounted correctly!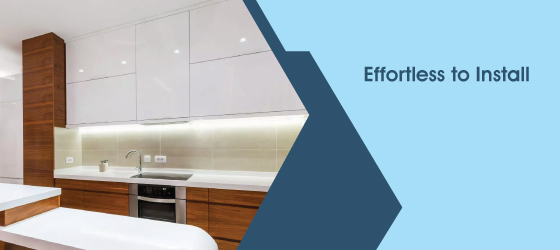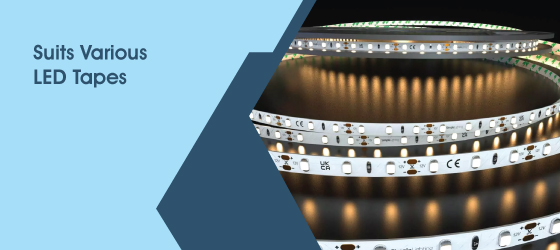 Suits Various LED Tapes
You can pair this LED receiver module with our extensive collection of LED tapes. Just ensure that the amount you'll use will not overload the LED driver to guarantee that your lights can live out their long expected lifespan.
Besides that, this LED module has a dimming range from 0% to 100%. With this, you can control the atmosphere of your home to match the occasion or your mood. If you're having a movie night with your family, you can dim your lights to give you a complete cinematic vibe. On the other hand, if you're doing your weekly chores, you can increase the brightness to provide you with full illumination.
3 Year Warranty
We offer a 3-year warranty for this LED module to give you extra peace of mind while you enjoy a bright home. Online shopping has good and bad sides. While it's convenient since you can get almost anything without moving from your sofa, there's no assurance whether or not the product you'll receive will be the same as the images you saw on the website. So, we hope that with this extended warranty period, our confidence in this LED controller module will be reflected and, in turn, push you to purchase it!
If you have any questions regarding this product or any items listed on our website, feel free to call or email us, and we'll gladly answer your inquiries!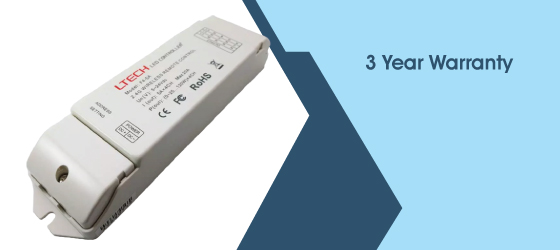 More Information

| | |
| --- | --- |
| Output Voltage | 12-24v DC |
| Length | 175mm |
| Width | 44mm |
| Height | 30mm |
| IP Rating | IP20 |
| Dimmable | Dimmable |
| Input Voltage | 12-24v DC |
| Warranty | 3 Years |
For delivery or returns information, please refer to the page below.