600x600mm LED Panel Light, 40w - Cool White 6000K - 5 Year Warranty
A measure to the brightness of a LED Light. Example being 320 lumens would be the equivalent in brightness to a old fashioned 50w Halogen spot light.
The total electrical power used of the light. A higher wattage no longer guarantee's that the light is brighter. EG: there are LED products which are 5w which is equal in brightness to a 50w incandescent bulb.
Includes a Flicker-Free LED Driver
Cool White LED (6000K), also known as Daylight
Back-Lit LED Panel
Only 40w power
Bright 4000 lumens
TP(A) Diffuser
Over 25,000 hours expected lifespan
5 Year Warranty
Optional Accessories
What are Lumens?
What are lumens?
When you bought an incandescent bulb you knew that a higher wattage meant a brighter light. However, wattage really measures power consumption, not brightness. Lumens measure brightness. You can use the chart below to match the wattage of an incandescent to its LED counterpart. LEDs use less power and save money.

£14.07
£16.89
Was
£44.99
Save £28.10
Buy more, save more!
Buy 48

£13.95

£16.74

save

1

%
Buy 96

£13.54

£16.25

save

4

%
Buy 120

£12.99

£15.59

save

8

%
Up to
5 year guarantee
on lightbulbs
Free delivery
if order is over £75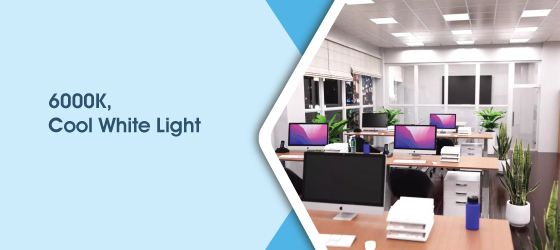 6000K, Cool White Light
This LED panel can produce a cool white LED colour. If you've been browsing for a while, you might have encountered LED panels with natural white light. So, how does the two colours differ?
Cool white light has a crisp bluish tone and is found on the cooler end of the spectrum. Alternatively, natural white light sits right in the middle of the spectrum and has no hints of blue or yellow. Both colour temperatures are suitable for task lighting. However, cool white is preferred for outdoor and commercial lighting, while natural white is more common in residential properties. Nevertheless, it's a matter of personal preference. You can use either of the two to help you illuminate your work areas!
Outstanding Energy Efficiency! 4000 Lumens & 40w
LED lighting is famous for being cost-effective, eco-friendly, low maintenance, and long-lasting. However, those are not even the main reasons people are making the switch. It's none other than its unrivalled efficiency! LED lighting can convert most of the energy it consumes into light with very minimal becoming waste (heat). Because of this, even if they run at a relatively low wattage, they can still produce a significant amount of lumens!
Powered by that technology, this LED panel light also shares the same efficiency! Although it only consumes 40w of power, it can produce 4000 lumens maximum brightness. To top it off, this LED panel light can live for 25,000 hours, which is ten times longer than a traditional fitting!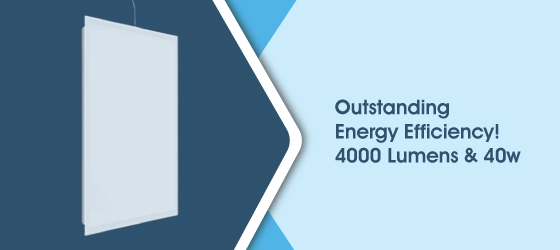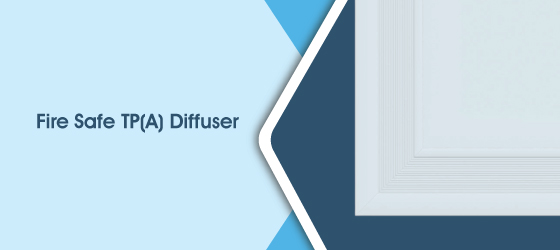 Fire Safe TP(A) Diffuser
Where do you usually see LED panel lights? It's typically found in offices, schools, hospitals, malls, stores, cafes, and other commercial properties. What do these places have in common? Yes, there are many people! Since LED panels are installed in those types of establishments, it's necessary to think of the welfare of many and ensure safety precautions are in place.
This LED panel light is designed with a TP(A) diffuser, ensuring that it's fire-safe! If you have this lighting solution, people will be able to exit safely without worrying about debris from lighting fixtures falling from the ceiling. Being precautious is not too much, primarily if your property caters to many people!
Flicker Free LED Driver
Flickering lights are the last thing that you should have in your workspace! If you don't know why, it's because not only will it divert your attention away from your task, but it can also induce headaches, migraines, and eyestrains. If you want to function well for eight hours or more, you need to be in a comfortable and well-lit space!
This LED panel light is designed with a flicker-free LED driver. This will provide you with a steady stream of illumination that's properly dispersed throughout the space. Having an excellent work environment boosts morale and productivity. So, if you're still using fluorescent tubes, switch now to LED panel lights!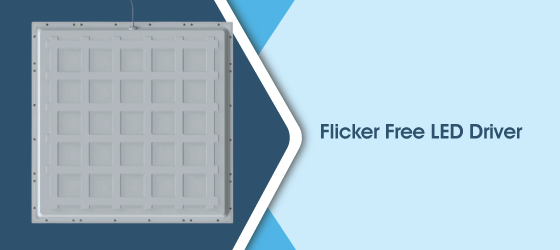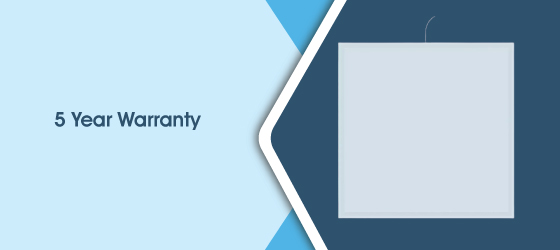 5 Year Warranty
We offer a 5-year warranty with this LED panel light so that you can use it to the fullest without any worries! Online shopping has pros and cons. While it is a convenient way of getting everything that you need without leaving your home, there's no guarantee that the products you receive will be the same as the images you saw on the website.
We hope that this extended warranty period will reflect the confidence we have in the LED panel and, in turn, stir you to purchase it! If you have any questions about anything on the products on our website, feel free to call or email us!
Optional Accessories - Emergency Kit & Mounting Frame
Aside from being energy-efficient, one of the best features of this LED panel light is it's fully customisable to suit your needs! You only need to pair it with the right accessories, and you'll be able to transform it into an emergency lighting or a hanging fixture!
To make it into an emergency light, you only need to pair this LED panel with an emergency kit. Once it's connected, the panels will be able to function for three hours after the main power line is cut. Regarding mounting, if you don't want to do the typical recessed installation, you can surface-mount it using a surface-mounting frame or hang it with a suspension chain!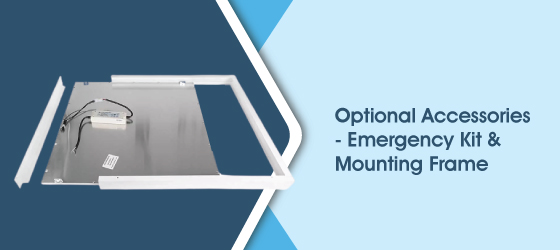 More Information

| | |
| --- | --- |
| Quick Order Code | PAN-25MM-6000K |
| Height | 595mm |
| Width | 595mm |
| Depth | 25mm |
| Average Life (Hours) | 25,000 |
| LED Colour | Cool White 6000K |
| Lumens | 4000 |
| IP Rating | IP20 |
| Dimmable | Non-Dimmable |
| Input Voltage | 220-240v |
| Power | 40w |
| Warranty | 5 Years |
For delivery or returns information, please refer to the page below.