2m Silver Plaster-In, LED Aluminium Profile
Key Features
2 metre aluminium profile
Gorgeous silver finish
Plaster into the ceiling or wall
Ideal for indoor use - IP20 rated
2-year warranty
What are Lumens?
What are lumens?
When you bought an incandescent bulb you knew that a higher wattage meant a brighter light. However, wattage really measures power consumption, not brightness. Lumens measure brightness. You can use the chart below to match the wattage of an incandescent to its LED counterpart. LEDs use less power and save money.

Need Help Choosing?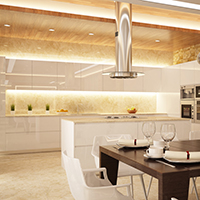 Warm White
Warm lighting is similar to conventional lighting and has a softer feel. This lighting is perfect for living rooms and bedrooms.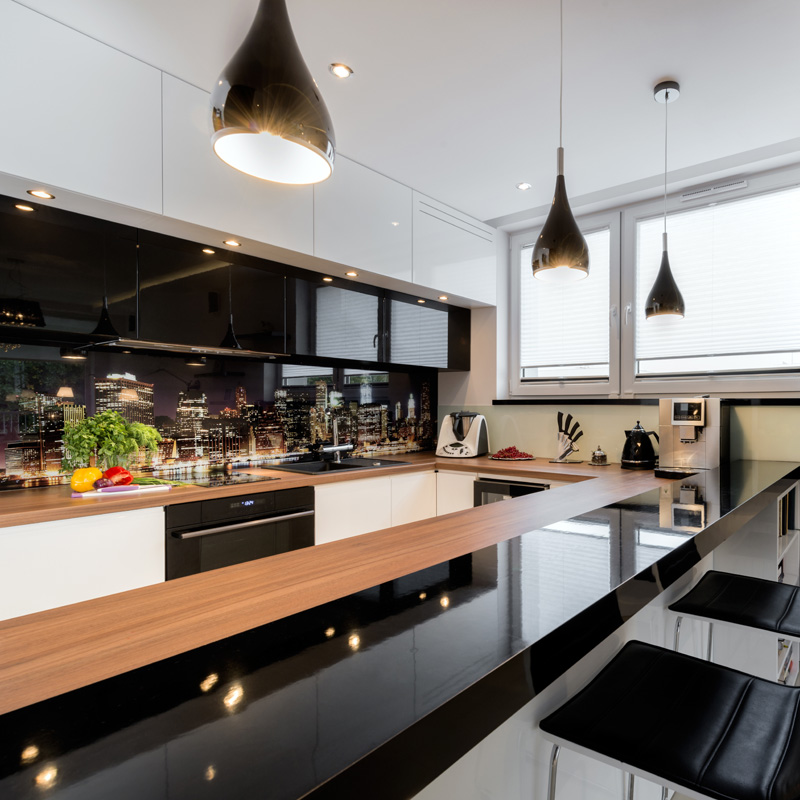 Natural White
Daylight - The colour of the lighting is used to represent 'daylight colour' indoors. It has neither the softness of warm white or the starkness of cool white.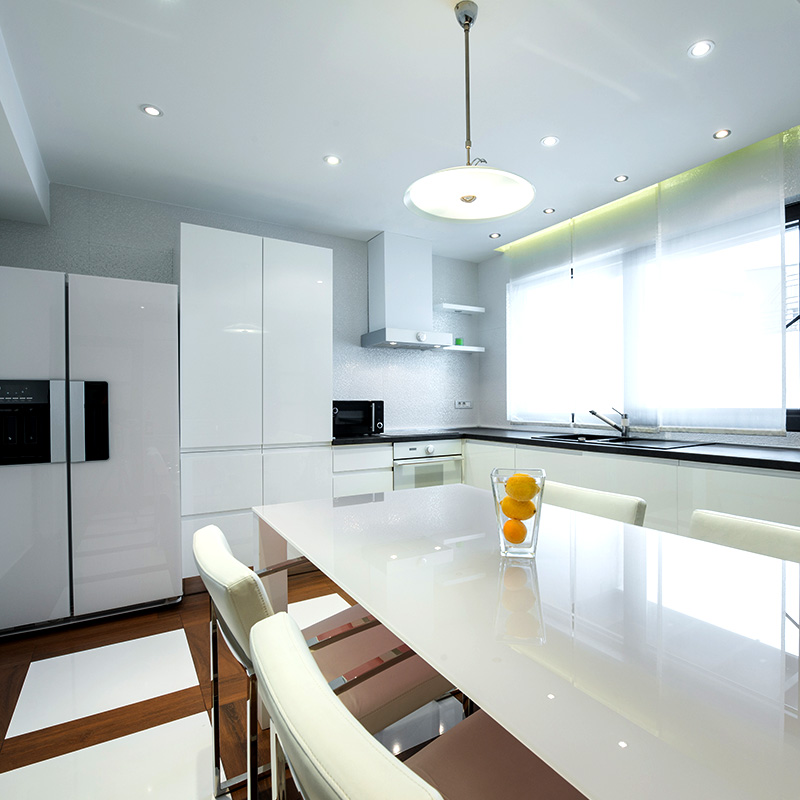 Cool White
Cool white - Is a brighter whiter light and is more suited for the bathroom or kitchen.
£18.32
£21.99
Was
£24.68
Save £2.69
Up to
5 year guarantee
on lightbulbs
Free delivery
if order is over £75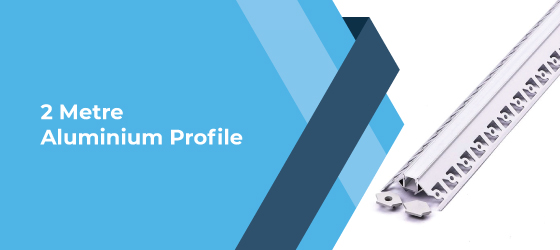 2 Metre Aluminium Profile
LED strip lights are probably one of the most popular lighting solutions available. You can see them in homes, shops, establishments, and other properties, bringing brilliance in a versatile and creative way! One of the reasons this lighting solution is preferred over traditional fixtures is because it's efficient, flexible, easy to install, and can be incorporated into almost any application.
If you've invested in a LED strip light, the last thing you want is for them to break. The best way of protecting your strips without ruining their visual appeal is by adding a LED aluminium profile like this one! This accessory encases the strip light, preventing dust, dirt and hands from coming into contact. Therefore, your lights are secured and ensured to last for years!
Straight forward installation - Plaster In To The Ceiling or Wall
Since an LED strip is pretty easy to install, the last thing you want is an accessory that will complicate everything. Well, if you decide to add this LED profile with your strip lights, that's the last issue that you'll have to think about!
This LED aluminium profile is incredibly easy to install. You can plaster it into the ceiling or wall, and everything you need is included in the mounting kit. Just know all the measurements you need, prepare all your tools, and read through the mounting instructions. If you do all this, you'll be able to finish quickly! Once the strip lights are plastered into your ceiling or wall, you'll have a beautiful and elegant lighting design.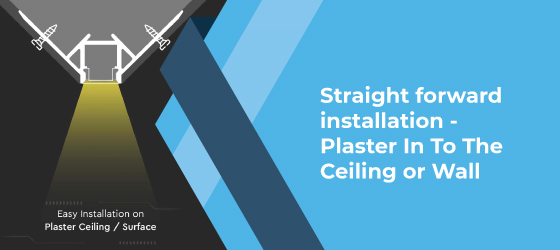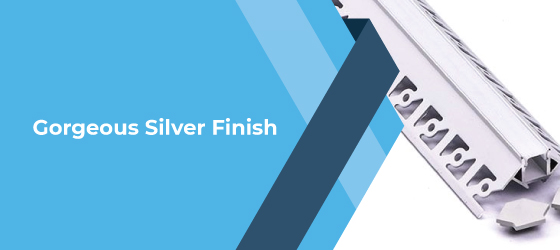 Gorgeous Silver Finish
If you like keeping your home clean, open, and simple, a bare LED strip light may not be an appealing lighting option for you, especially if you need it in an exposed area. When switched off, LED strip lights pasted across your living room walls are indeed not aesthetically pleasing. So, what can you do about this? Finish the installation with this LED aluminium profile!
This aluminium profile has a gorgeous silver finish which complements different themes and design combinations. When the lights are off, it's very subtle and will not look out of place. Also, it can add a unique feature and character to a raw space with minimal decor.
Suitable with Different LED Strips
Are you worried that using this LED aluminium profile will limit the number of strip lights that you can use? Of course, that will be the case. However, before you completely drop the idea of using one, know that there's only one condition that will filter your selection. That is the width of your strips!
This LED profile can fit an LED strip light with a thickness of 9.5mm. If it goes past that threshold, the strips won't slide in. Fortunately, you can find many strip lights that still fit this LED profile. Just ensure that you double-check the measurements before you purchase so you won't waste your money.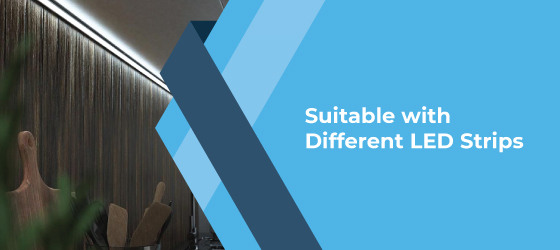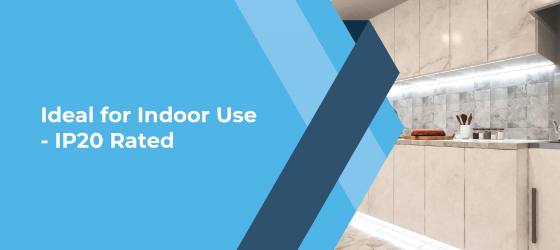 Ideal for Indoor Use - IP20 Rated
While this LED profile is excellent at keeping your strip lights safe against dust, dirt and curious fingers, it cannot guarantee protection against liquids since it's only IP20 rated. Still, no worries because you can incorporate this profile in many places inside your home. You can add it to your living room, bedroom, dining room, hallway, and other areas where water rarely visits.
Say you want this particular profile to use inside your bathroom. You may do so, but ensure that the strip light you're using is IP65 rated. Anyway, it's the strip light that requires protection against water. Just check if the strip will fit the profile before buying.
The Dimensions

During installation, one of the most essential factors that you need to consider is the dimensions of the one you're mounting. If you're not precise, it'll take you hours to trim, patch, sand, or whatever you must do to fix your mistake. So, don't forget to look at the packaging or the product description before you make cuts that will take more effort to cover up.
As for this LED profile, it's 50.12mm wide at the top, 12.5mm at the bottom, 22.24mm tall, and 2 metres long. Note that it's plastered into your ceiling or wall; therefore, make the necessary preparations to guarantee that everything will go smoothly and fast.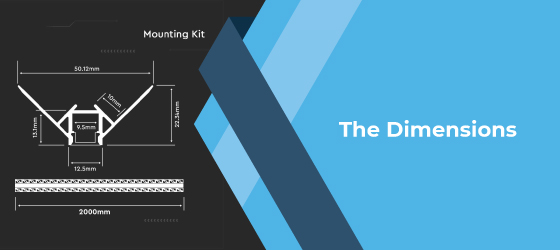 More Information

| | |
| --- | --- |
| Internal Width | 9.5mm |
| IP Rating | IP20 |
| Length | 2000mm |
| Finish | Silver |
| Warranty | 2 Years |
For delivery or returns information, please refer to the page below.