150w LED Floodlight, 6000K IP65 Black
A measure to the brightness of a LED Light. Example being 320 lumens would be the equivalent in brightness to a old fashioned 50w Halogen spot light.
IP65-rated - suitable for outdoor use
Constructed from Aluminium and Polycarbonate
Cool white light
Slimline design - 24mm thick only
2-year warranty
What are Lumens?
What are lumens?
When you bought an incandescent bulb you knew that a higher wattage meant a brighter light. However, wattage really measures power consumption, not brightness. Lumens measure brightness. You can use the chart below to match the wattage of an incandescent to its LED counterpart. LEDs use less power and save money.

Need Help Choosing?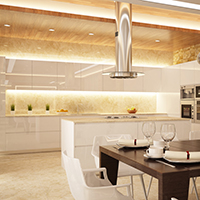 Warm White
Warm lighting is similar to conventional lighting and has a softer feel. This lighting is perfect for living rooms and bedrooms.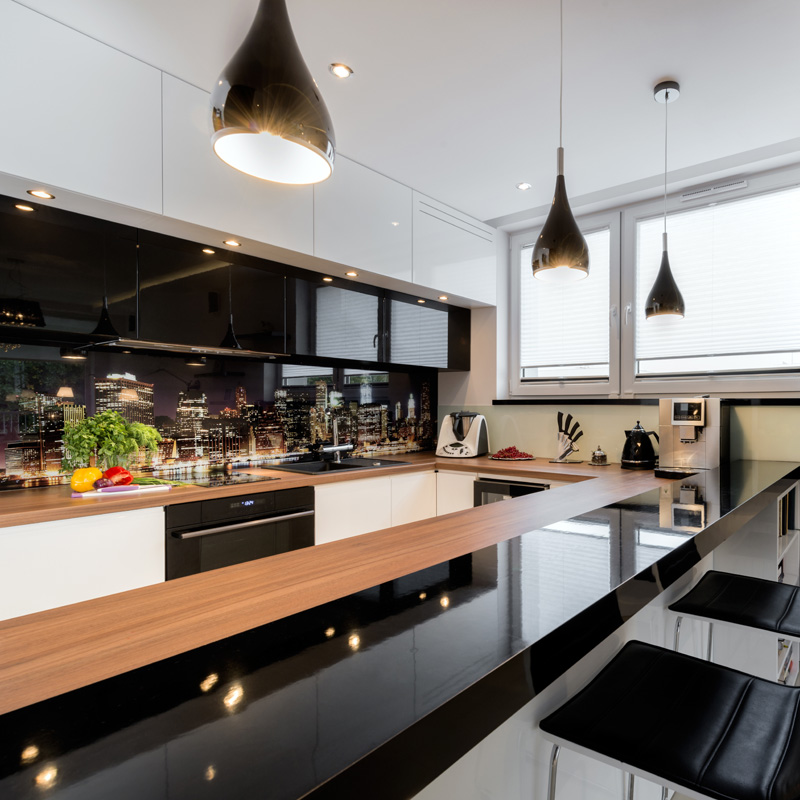 Natural White
Daylight - The colour of the lighting is used to represent 'daylight colour' indoors. It has neither the softness of warm white or the starkness of cool white.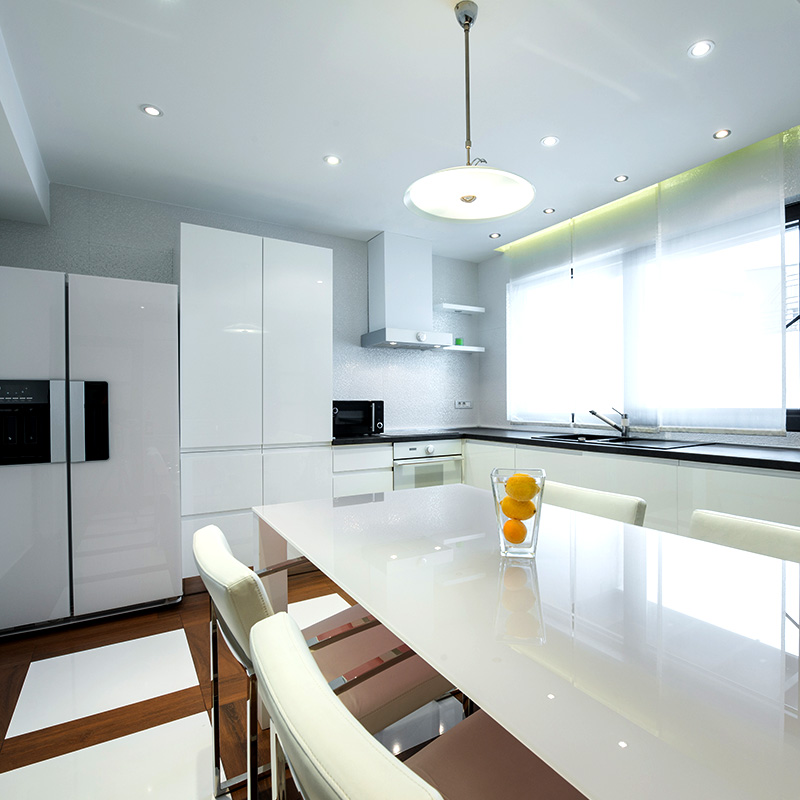 Cool White
Cool white - Is a brighter whiter light and is more suited for the bathroom or kitchen.
£58.32
£69.99
Was
£99.99
Save £30.00
Up to
5 year guarantee
on lightbulbs
Free delivery
if order is over £75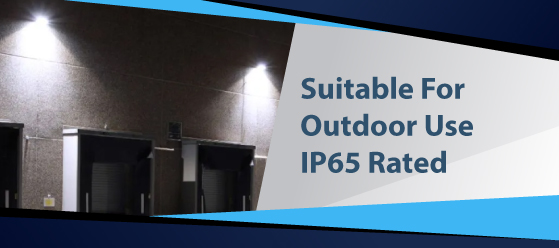 Suitable For Outdoor Use - IP65 Rated
What makes outdoor lighting different from indoor lighting is the added consideration of how the fixture will survive the common elements outdoors (rain, snow, extremely hot weather). With indoor lighting, you don't necessarily need fittings that are waterproof (unless you'll use them in the bathroom) since most of the spaces are dry. However, for outdoor fixtures being water-resistant is critical!
This LED flood light is equipped to keep the liquids out. It's IP65 rated, so splashes and jets of water won't ruin it. The only thing that you need to watch out for is complete submersion. If you're planning to place a flood light in a flood-prone area, you'll need one with a higher IP rating.
Cool White LED, 6000K
This LED flood light can produce cool white light, which is a crisp bluish tone and is typically used for task lighting. This is perfect for outdoor lighting since it's stunningly brilliant, helping you see everything in your surroundings.
Having this colour temperature in your backyard will lessen the tendency of tripping on cracks, slipping on liquids and missing a step. Furthermore, it'll help with the security of your property because the shady spots will be eliminated. With no blind spots and shadows, no one will be able to hide within your perimeter. Also, it'll make you feel safe at night when you come home late and walk towards your front door!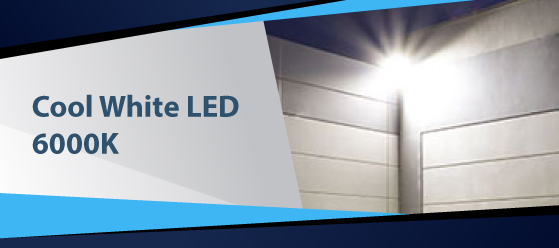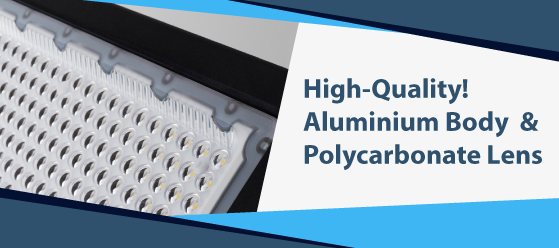 High-Quality! Aluminium Body & Polycarbonate Lens
Other than being IP65-rated, this LED flood light is constructed using high-quality materials, so even if you've had them for years, they won't look as if years have passed! It's made from aluminium (body) and polycarbonate (lens), ensuring that it will not rust or tarnish for a long time!
Outdoor lighting is exposed to hot and cold weather, so it's critical to have a sturdy outer shell that can withstand the elements that come with the seasons. If you choose something flimsy, expect it will give up after a few showers of rain or one season. So, it's essential that you find hardwearing fixtures to fully enjoy the outdoor lighting experience!
Slimline Design - 24mm only
Sometimes, bulky fixtures are not aesthetically pleasing and may take up a lot of space. So, if you're looking for outdoor lighting that is slim and compact, our LED flood light fits the bill! It's only 24mm thick, 350mm long and 353mm wide, making it easy to hide behind bushes or pots of flowers! Also, it won't occupy much room since it's petite!
However, you may rethink hiding this LED flood light because of this gorgeous black finish that creates a sleek and elegant vibe! Because of the simplicity of the design and neutral black coat, you can easily pair this fixture with any of your existing decor, furniture pieces and other lighting elements!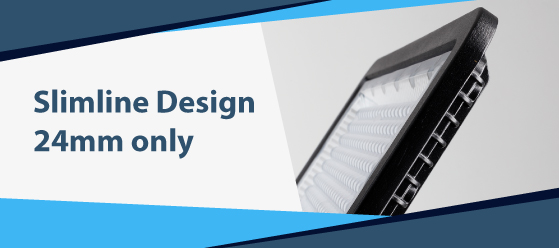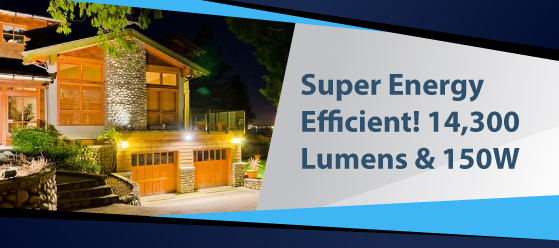 Super Energy Efficient! 14,300 Lumens & 150W
Would you believe that there's a way to produce a massive amount of lumens without consuming an equally enormous amount of energy? Well, you need to try this LED flood light! For a minimal 150w of power, it can produce 14300 lumens maximum brightness with a wide 120-degree beam angle.
It's mind-blowing how a relatively compact fixture can produce that much illumination without devouring an immense amount of power! If you look through different traditional fittings with the same light capacity, you won't find anything that comes with the efficiency of this LED flood light. So, before you start purchasing, check if your lights are as energy-efficient as this one!
Easy Installation - Driver Included
The harder it is to install, the less excited you become to buy the fixture. Fortunately, you can continue to be thrilled because this LED flood light is pretty easy to install! It already has an integrated LED driver, so you don't need to buy a separate one, and it's pre-wired with a 1-metre cable. Aside from that, all the necessary accessories, like the angled bracket, are supplied, giving you no excuse to keep your backyard dark!
Just remember to be cautious and switch off your circuit breaker before you begin connecting. Also, if you're unsure about doing the installation alone, call for an electrician. Although there will be an additional fee, at least you're safe, and your lights are correctly mounted!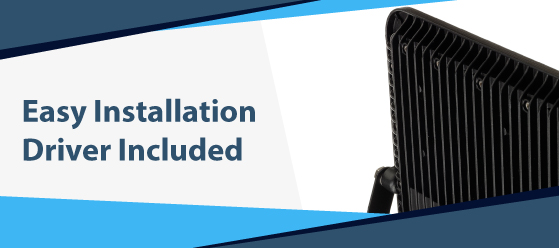 More Information

| | |
| --- | --- |
| IP Rating | IP65 |
| Average Life (Hours) | 30,000 |
| Beam Angle | 120° |
| Finish | Black |
| Depth | 24mm |
| LED Colour | Cool White 6000K |
| Lumens | 14300 |
| Length | 305mm |
| Width | 353mm |
| Dimmable | Non-Dimmable |
| Cable Length | 1000mm |
| Input Voltage | 220-240v |
| Power | 150w |
| Warranty | 2 Years |
For delivery or returns information, please refer to the page below.