Set Of 6, Sky Cloud LED Panel Lights
The total electrical power used of the light. A higher wattage no longer guarantee's that the light is brighter. EG: there are LED products which are 5w which is equal in brightness to a 50w incandescent bulb.
A measure to the brightness of a LED Light. Example being 320 lumens would be the equivalent in brightness to a old fashioned 50w Halogen spot light.
3D sky (cloud) ceiling panel
Perfect for receptions, sensory rooms, hospitals and many more environments
Set of 6 LED panel lighting
Ultra-thin profile
1-wear warranty
What are Lumens?
What are lumens?
When you bought an incandescent bulb you knew that a higher wattage meant a brighter light. However, wattage really measures power consumption, not brightness. Lumens measure brightness. You can use the chart below to match the wattage of an incandescent to its LED counterpart. LEDs use less power and save money.

Need Help Choosing?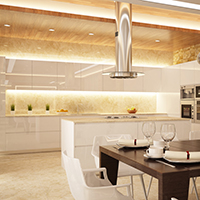 Warm White
Warm lighting is similar to conventional lighting and has a softer feel. This lighting is perfect for living rooms and bedrooms.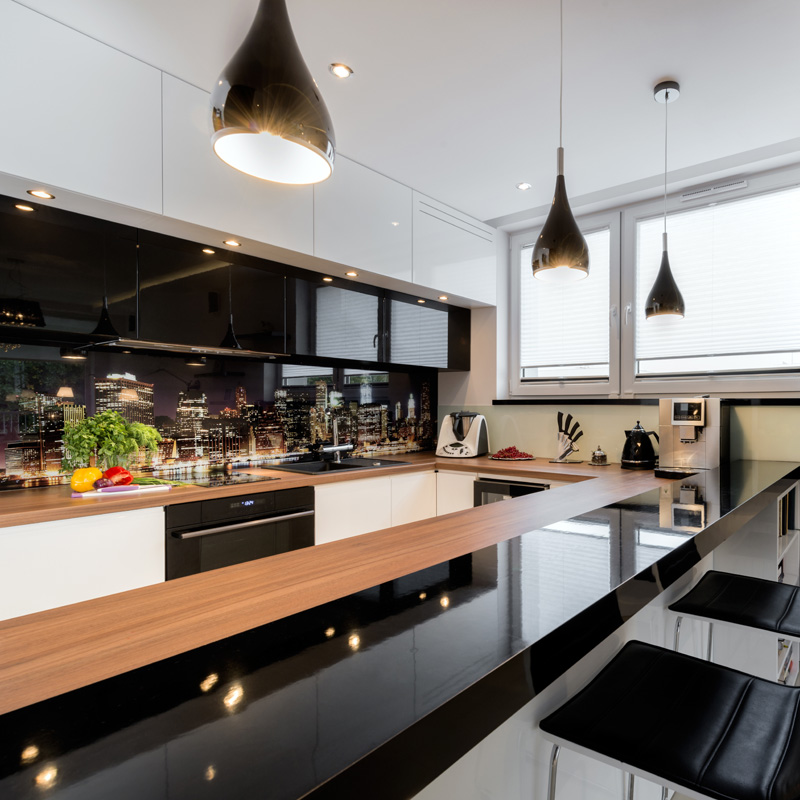 Natural White
Daylight - The colour of the lighting is used to represent 'daylight colour' indoors. It has neither the softness of warm white or the starkness of cool white.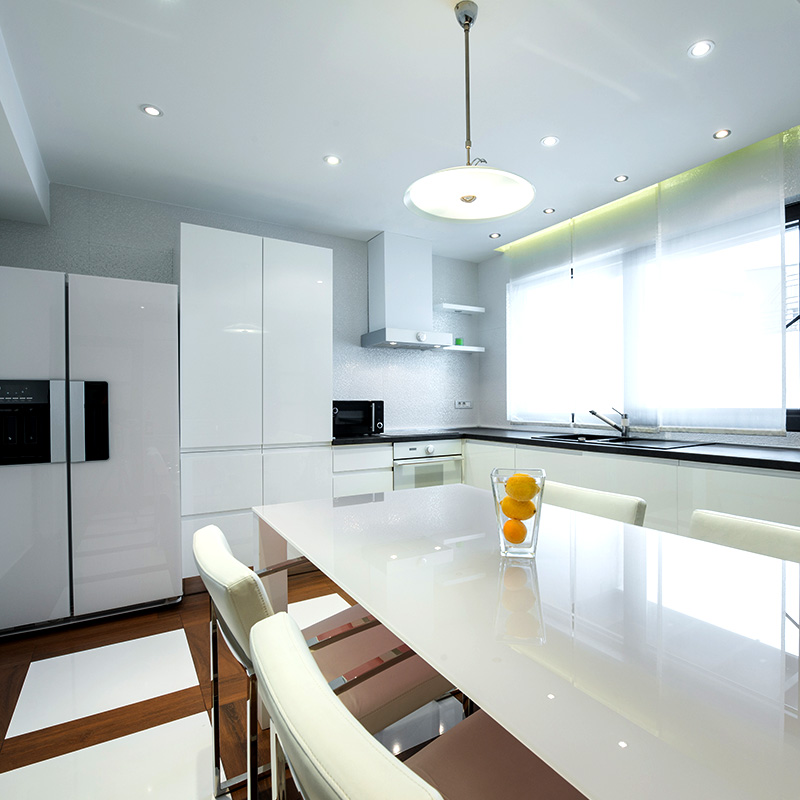 Cool White
Cool white - Is a brighter whiter light and is more suited for the bathroom or kitchen.
£240.00
£288.00
Was
£399.00
Save £111.00
Up to
5 year guarantee
on lightbulbs
Free delivery
if order is over £75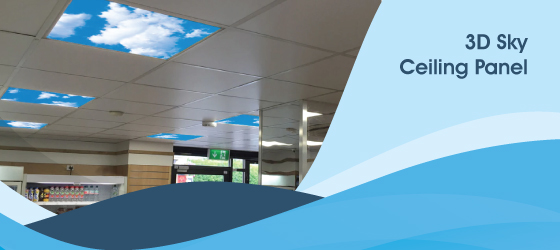 3D Sky Ceiling Panel
Will you feel motivated to work if you are trapped in a box filled with an endless stack of cabinets, cubicles and desks? Does it spark inspiration seeing your beige ceiling and plain white lights? Most definitely, with that setup, you'll feel exhausted and lethargic! So, as an employer, how can you break this monotonous cycle?
The answer is pretty simple! All you need is our 3D sky ceiling panel! With these panels, you'll get a high-definition projection of a clear blue sky, revitalising your seemingly dull space. It's the perfect contrast between a closed-off ceiling and walls, and it can boost everyone's mood and elevate the atmosphere of the office!
Set of 6 Panels - Mimics Natural Light
To guarantee that you design the best workspace for your employees, you must ensure that you have a proper lighting setup apart from comfortable chairs and tables. It's not just to improve the aesthetics of the space, but good lighting can also raise productivity and help keep people healthy and positive.
When you buy this product, you'll receive a set of six LED panels with a beautiful blue sky and cloud pattern. Since it mimics natural light, it can assist in reducing stress levels. In addition, these panels can level up your interior design and capture the attention of potential clients and guests when they drop in for a meeting!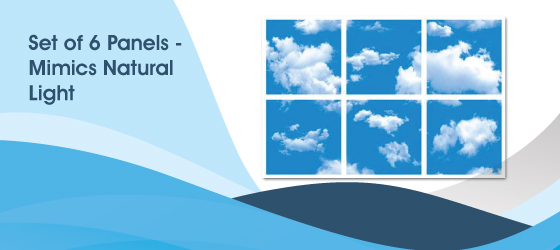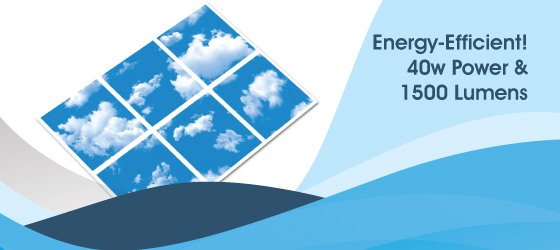 Energy-Efficient! 40w Power & 1500 Lumens
Illuminating an office is not cheap, that is why it's better to use energy-efficient lights than those that are not. This panel light is powered with LED technology; therefore, it is guaranteed to radiate excellent light quality without consuming a significant amount of electricity!
At only 40w power, it can produce 1500 lumens maximum brightness! If you compare it with non-LED fittings, you won't get this level of energy-to-light conversion. Having these panels in your workspace will allow you to perform your tasks comfortably and enjoy a brilliant office! So, if you want to use your lights to the fullest without worrying about your electric bills, get these LED panels.
Quick & Easy to Install
Aside from the sky projection and being energy-efficient and stunningly brilliant, another excellent quality of this panel light is its quick and easy installation. You can hire an electrician to do it if you want to be sure that everything is mounted correctly, or you can do it yourself. Anyways, the process is relatively straightforward!
All you need to do is follow the instruction manual included with the panels and prepare all the things you'll need. Also, don't forget to note the measurements of the panels to ensure a perfect fit. Should you choose to DIY the installation, remember to be extra careful and switch off the circuit breaker before connecting anything.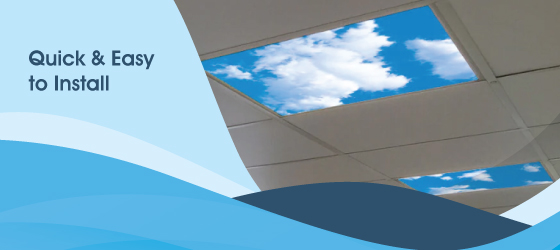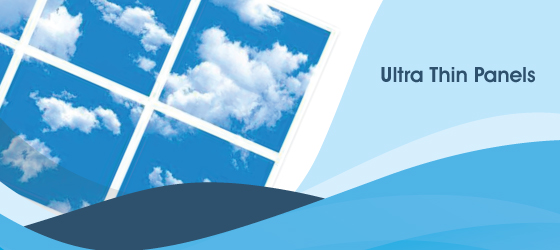 Ultra Thin Panels
If you have a low vertical distance in your office, using protruding light fixtures is not ideal. It'll benefit you more if you have recessed fittings or super thin units that will not occupy your limited space. This LED panel is incredibly thin, so it'll sit flush on your ceiling when you install it. Even if you have tall guests or employees going around the room, they won't bump their heads or constantly duck to avoid the lights.
These LED panels are not only limited to use in offices. You can also add them in reception areas, break rooms, convenience stores and more. With the addition of these panels, it can open up the space and bring nature inside!
1-Year Warranty
When purchasing online, it's hard to determine the quality of a product. It's easy to take photos and manipulate them to look attractive to entice customers. While this is unfortunate, it's the reality.
So, here's how we can assure you of the quality of the product. This LED panel comes with a 1-year, no-fuss warranty. Just email or call us if you have any issues or questions, and we'll gladly attend to your requests! Anyways, our team of expert are always ready to receive your concerns and looking forward to helping you create the best lighting system for your space. So, don't hesitate and check out this LED panel light!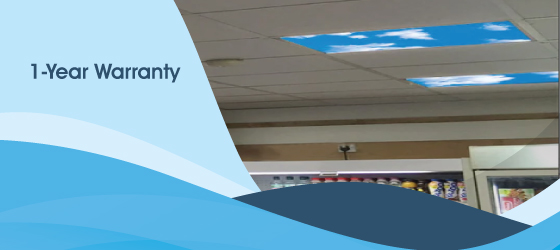 More Information

| | |
| --- | --- |
| Length | 600mm |
| Width | 600mm |
| Average Life (Hours) | 30,000 |
| Lumens | 1500 |
| IP Rating | IP20 |
| Dimmable | Non-Dimmable |
| Input Voltage | 220-240v |
| Power | 40w |
| Warranty | 1 Year |
For delivery or returns information, please refer to the page below.