Antique Brass Fixed GU10 Fire Rated Downlight
Fixed, fire-rated downlight
80mm diameter requires a 55mm cut-out hole
Unique antique brass finish
Dimmable
3-year warranty
What are Lumens?
What are lumens?
When you bought an incandescent bulb you knew that a higher wattage meant a brighter light. However, wattage really measures power consumption, not brightness. Lumens measure brightness. You can use the chart below to match the wattage of an incandescent to its LED counterpart. LEDs use less power and save money.

Need Help Choosing?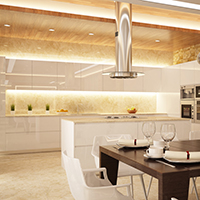 Warm White
Warm lighting is similar to conventional lighting and has a softer feel. This lighting is perfect for living rooms and bedrooms.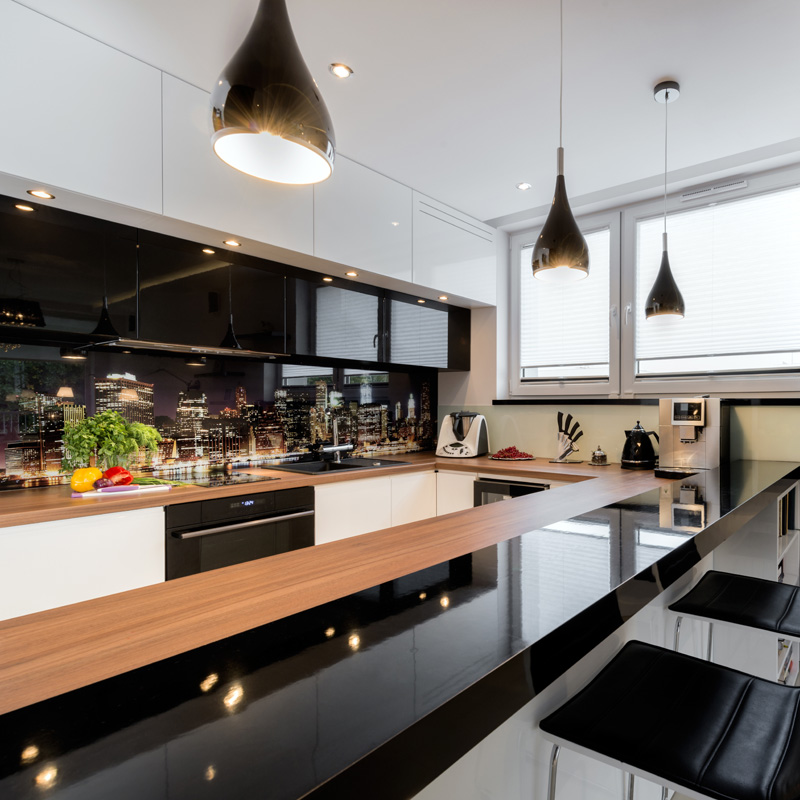 Natural White
Daylight - The colour of the lighting is used to represent 'daylight colour' indoors. It has neither the softness of warm white or the starkness of cool white.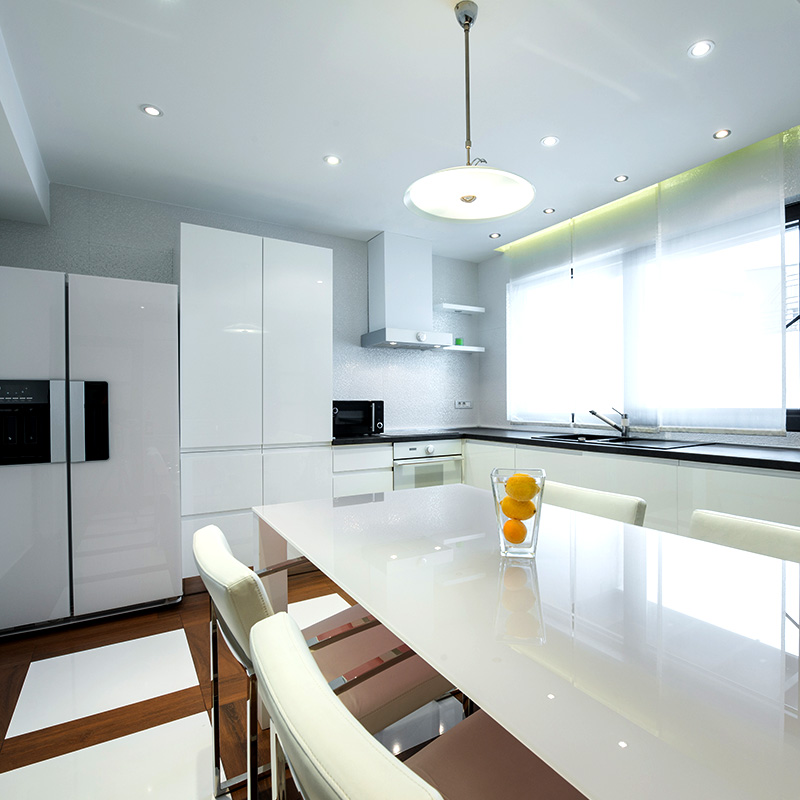 Cool White
Cool white - Is a brighter whiter light and is more suited for the bathroom or kitchen.
£4.32
£5.19
Was
£6.99
Save £1.80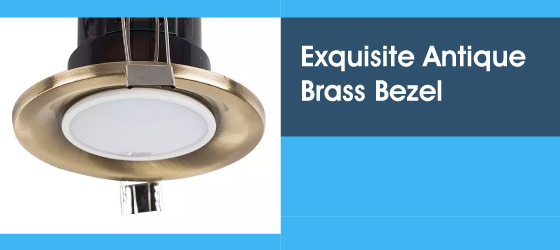 Exquisite Antique Brass Bezel
Lighting fixtures are not just there to illuminate the room to make it more functional. It can also set the atmosphere and double as a decorative element for your space! You only need to find the ones that will fit your aesthetic and complement the rest of your interior.
This LED downlight is made with a round bezel with an exquisite antique brass finish which looks good with a modern vintage style. Well, if you prefer something different, that is okay because it will still complete whatever design scheme you have in mind. So, if you need a unique lighting solution that can still blend in, check out this LED downlight!
Fire Rated GU10 Downlight
Cutting a hole into your ceiling compromises its fire integrity. If a fire breaks out, it'll be able to slip through the gap and spread quicker within your walls and roof. So, if you're installing recessed fixtures, it's best to get a fire-rated one like this! Why?
Fire-rated downlights are designed with an intumescent pad which expands when exposed at a specific temperature. As a result, it plugs every tiny crevice where the fire may enter, fortifying your ceiling and delaying further spread! In addition, fire-rated downlights can reduce the damage to your home's structure and give you more time to escape safely. So, if you want to improve your fire protection, get this LED downlight!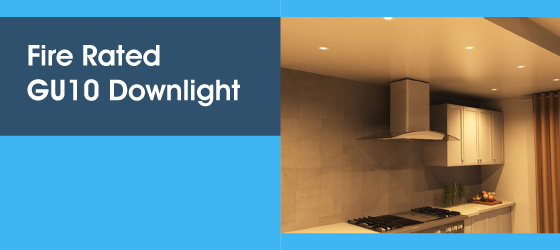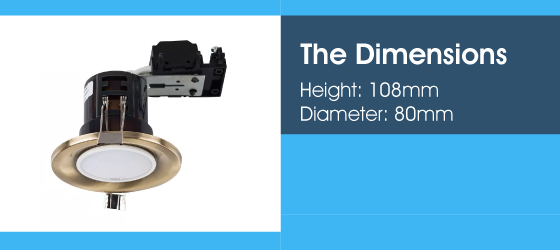 The Dimensions
While learning the installation procedure is crucial, knowing the measurements of your fixtures is also as critical, especially with recessed lights! Since you are making a cut-out hole, you cannot just wing it because if it's too small, the fixture won't fit. If it's the opposite of that, your lights will fall off! Another scenario that you might end up in is your downlights protruding instead of sitting flush since you did not consider their height and the available ceiling void.
So, remember, this LED downlight is 108mm tall with an 80mm diameter which requires a 55mm cut-out hole! Follow this precisely, and you can expect a stunning end result.
Straightforward Installation
Complicated installation is the last thing you want to encounter if you're remodelling a space alone. It takes more time, effort and a lot of patience to set it up where it needs to be. So, save yourself from all the trouble and choose this LED downlight instead!
This fixture is mains powered; therefore, you don't need a separate driver or transformer to make it work. Wire it directly to the mains circuit, add a bulb, and you're done! Just be extra careful and prioritise your safety above everything. If you're not confident installing the downlight alone, call for an electrician. While you're paying extra, at least you're safe, and your lights are mounted correctly!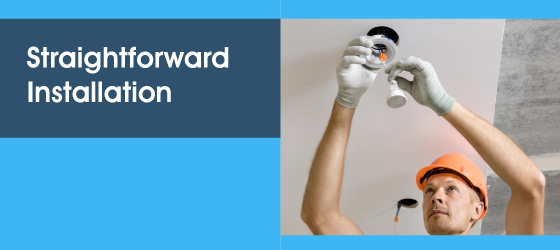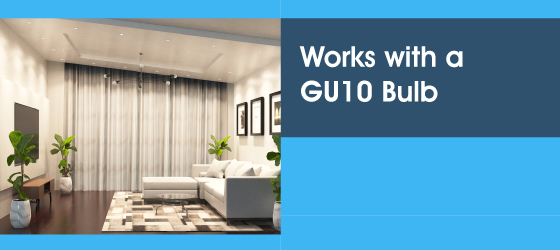 Works with a GU10 Bulb
This LED downlight is made with a GU10 lamp holder, so you can pair it with any GU10 bulb. However, since it's a dimmable fixture, if you want to utilise its dimming function, you must use this downlight with a dimmable GU10 bulb and a compatible dimmer switch.
As for the GU10 bulb, it comes in three colour temperatures: cool white, natural white, and warm white light. Cool and natural white light are both suitable for task lighting. The only difference between the two is cool white has a crisp bluish tone, while natural white light has no tints of blue or yellow. Alternatively, warm white light is perfect for ambient lighting since its yellowish shade can create a cosy environment!
3 Years Warranty
When shopping online, you can experience hesitation and doubt. Of course - who wants to end up in an expectation-versus-reality situation? So, to give you more confidence and peace of mind, we want you to know that this LED downlight comes with a no-fuss and no-hassle 3-year warranty!
Anyways, should you have any concerns with any of our products, you can easily reach out to us by dropping a call, or you can send an email. Our team of professionals are always available to assist you so you can have the best lighting system for your space! So, what are you waiting for? Hurry and check out this LED downlight today!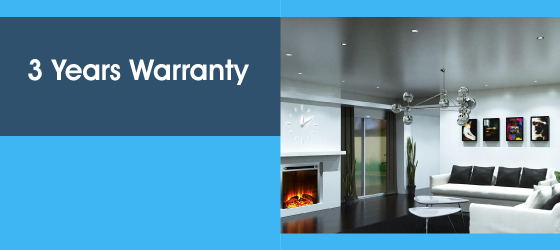 More Information

| | |
| --- | --- |
| Downlight Type | Fixed |
| Base | GU10 |
| Height | 108mm |
| Diameter | 80mm |
| Dimmable | Dimmable |
| Input Voltage | 220-240v |
| Warranty | 3 Years |
| IP Rating | IP20 |
| Cut Out Hole | 55mm |
| Finish | Antique Brass |
For delivery or returns information, please refer to the page below.