40w Surface Mounted LED Profile, Cool White
The total electrical power used of the light. A higher wattage no longer guarantee's that the light is brighter. EG: there are LED products which are 5w which is equal in brightness to a 50w incandescent bulb.
A measure to the brightness of a LED Light. Example being 320 lumens would be the equivalent in brightness to a old fashioned 50w Halogen spot light.
Super Bright! 4000 Lumens
Cool White Light, 6000K
Designed with a TP(b) Diffuser
Surface-Mounted Installation
Flicker-Free
5-year Warranty
What are Lumens?
What are lumens?
When you bought an incandescent bulb you knew that a higher wattage meant a brighter light. However, wattage really measures power consumption, not brightness. Lumens measure brightness. You can use the chart below to match the wattage of an incandescent to its LED counterpart. LEDs use less power and save money.

Need Help Choosing?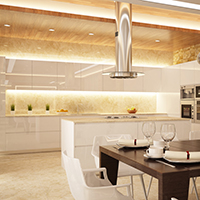 Warm White
Warm lighting is similar to conventional lighting and has a softer feel. This lighting is perfect for living rooms and bedrooms.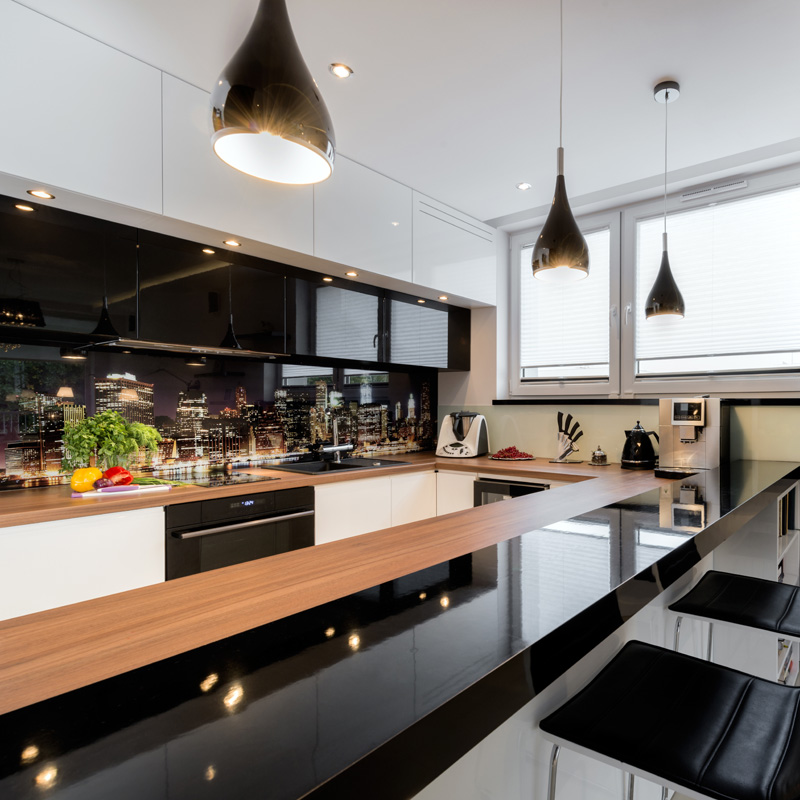 Natural White
Daylight - The colour of the lighting is used to represent 'daylight colour' indoors. It has neither the softness of warm white or the starkness of cool white.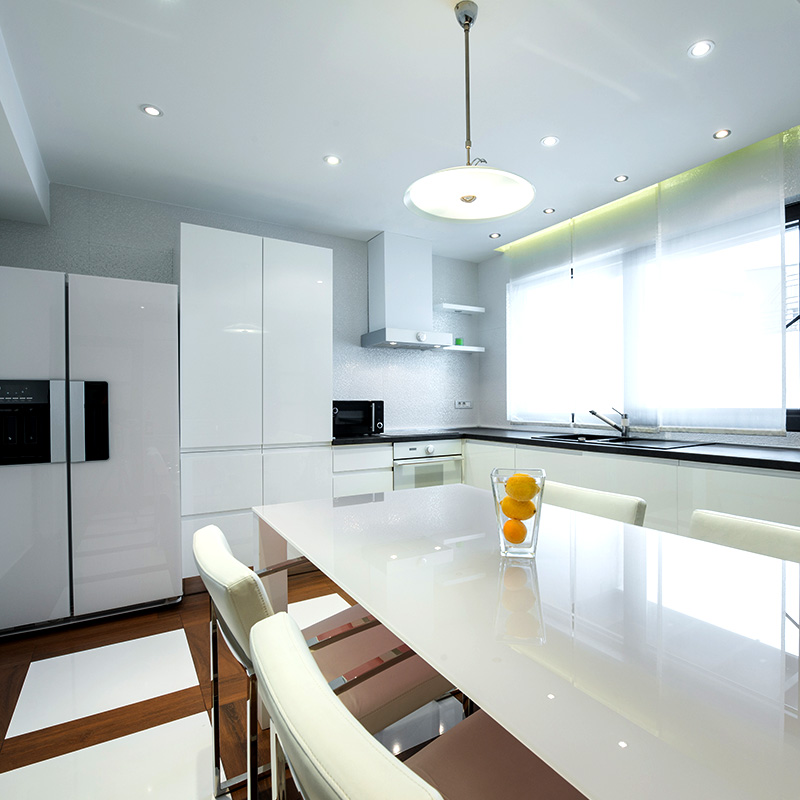 Cool White
Cool white - Is a brighter whiter light and is more suited for the bathroom or kitchen.
£26.62
£31.95
Was
£44.99
Save £13.04
Up to
5 year guarantee
on lightbulbs
Free delivery
if order is over £75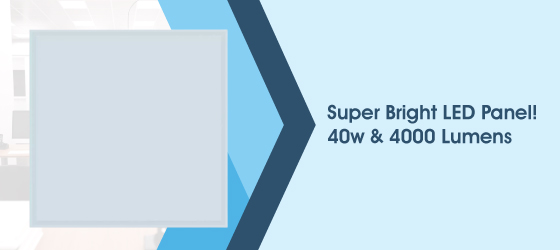 Super Bright LED Panel! 40w & 4000 Lumens
Lighting a commercial establishment would require more than just a few lighting fixtures. If you're not careful about the fittings you install, you may end up with ones that consume too much electricity! Traditional lighting solutions that use most of their consumed electricity to heat rather than light are the ones that you should avoid. What you need are LED fixtures like this LED panel!
This LED panel light only requires 40w of power to produce an incredible 4000 lumens maximum brightness! How does that affect you? You'll be able to enjoy a brilliant space without spending a lot on electrical consumption. So, what are you waiting for? Swap out your old light fixtures with this LED panel!
Cool White Light (6000K)
This LED panel can produce cool white light (6000K). How does it differ from the other colour temperatures? If natural white has no hints of blue or yellow and resembles a cloudless sunny day, and warm white has a yellowish tone that is similar to an old incandescent bulb, cool white light has a crisp bluish shade. It is suitable for task lighting as it captures your attention and improves the functionality of a space.
Cool white light is generally seen in places where you must focus, like meeting rooms and conference areas. It's also common in hospitals, libraries, schools (particularly classrooms), some retail stores, groceries, and several other establishments!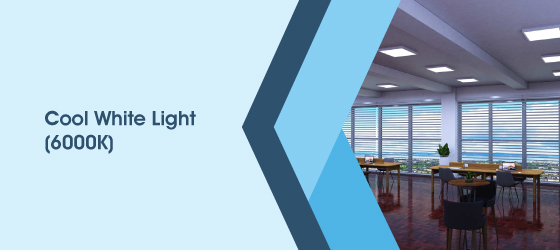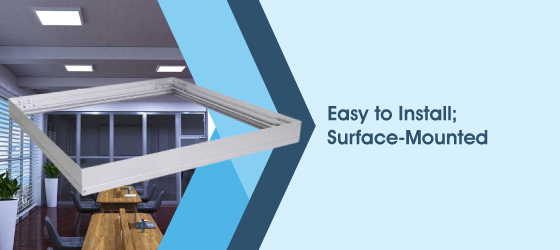 Easy to Install; Surface-Mounted
When it comes to installation, you do not need to worry about this LED panel light! It is surface mounted, eliminating the need to measure and trim a cut-out hole. Also, it includes a flicker-free driver, so you don't have to deal with blinking lights! Just read through the installation manual, prepare all the tools you will need and follow the steps.
Say you're not confident mounting the panel lights and you don't have enough experience. If that's the case, better leave it and call for an electrician, as it can be very dangerous. That way, you will avoid putting yourself at risk and be more at peace that your panels are mounted correctly!
5 Year Warranty
This LED panel light comes with a 5-year warranty, so you can delight in your brilliantly illuminated space for a long time without any worries! Shopping online has its pros and cons. While it's convenient, you have to wait for your purchase to arrive before examining the quality. That's why through this extended guarantee, we hope that you'll see our confidence in our products!
If you have any questions about this LED panel light or any of the lighting solutions on our website, feel free to drop us a call or send an email! Our team is always delighted to hear from you and eager to assist you with any of your concerns.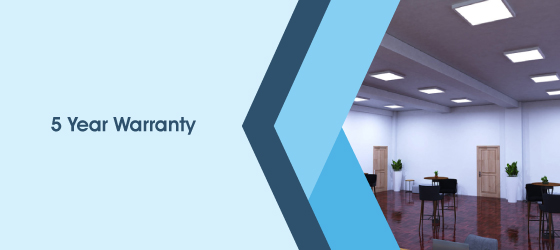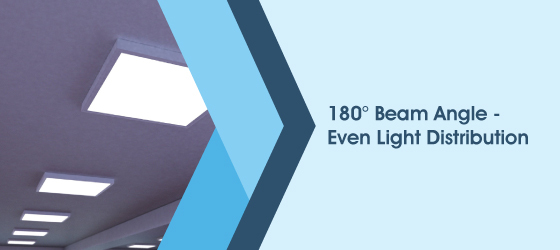 180° Beam Angle - Even Light Distribution
Shadows make a space look small and cluttered. Because of this, lighting designers go the extra mile to ensure that all unnecessary shadows are eliminated. This LED panel light has a 180-degree beam angle and is constructed with a frosted TP(b) diffuser that distributes light evenly throughout the room and keeps it fire-protected. If positioned correctly, this LED panel can create an exquisitely brilliant environment that promotes productivity and efficiency!
Because the beam angle represents the coverage of the fixture, being aware of it will allow you to estimate the quantity you have to purchase. With this, you can prepare a more realistic budget plan and avoid overspending on something that you may not have to!
Top-Quality Commercial Lighting

An ergonomic workspace will not only boost the productivity and efficiency of the people, but it can also improve the image of the company or brand. If potential clients see that the space you work in is functioning smoothly and everyone is performing exceptionally, they may be drawn to work with you or support your endeavours. It can also capture the attention of talented applicants who can become assets and contribute to the growth of your business!
So, how can you start designing your ergonomic workspace? Begin by choosing top-quality commercial lighting like this LED panel light! Because it's powered by LED technology and constructed from high-quality materials, this panel light is energy-efficient, long-lasting, low maintenance, cost-effective, and eco-friendly.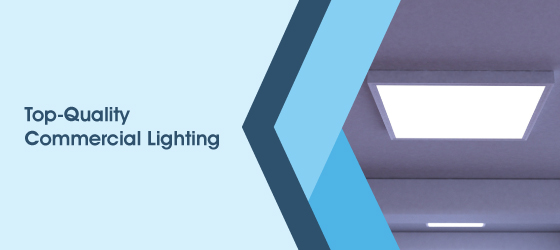 More Information

| | |
| --- | --- |
| Height | 600mm |
| Width | 600mm |
| Depth | 65mm |
| Average Life (Hours) | 25,000 |
| LED Colour | Cool White 6000K |
| Beam Angle | 180° |
| Lumens | 4000 |
| IP Rating | IP20 |
| Dimmable | Non-Dimmable |
| Input Voltage | 220-240v |
| Power | 40w |
| Warranty | 5 Years |
For delivery or returns information, please refer to the page below.