200W ECO UFO Highbay, 20000 Lumens
A measure to the brightness of a LED Light. Example being 320 lumens would be the equivalent in brightness to a old fashioned 50w Halogen spot light.
Water-resistant - IP65 rated
20000 lumens max brightness
Superior heat dissipation
Cool white LED colour, 6000K
2-year warranty
What are Lumens?
What are lumens?
When you bought an incandescent bulb you knew that a higher wattage meant a brighter light. However, wattage really measures power consumption, not brightness. Lumens measure brightness. You can use the chart below to match the wattage of an incandescent to its LED counterpart. LEDs use less power and save money.

Need Help Choosing?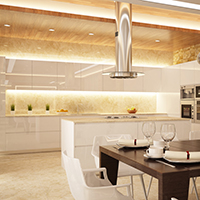 Warm White
Warm lighting is similar to conventional lighting and has a softer feel. This lighting is perfect for living rooms and bedrooms.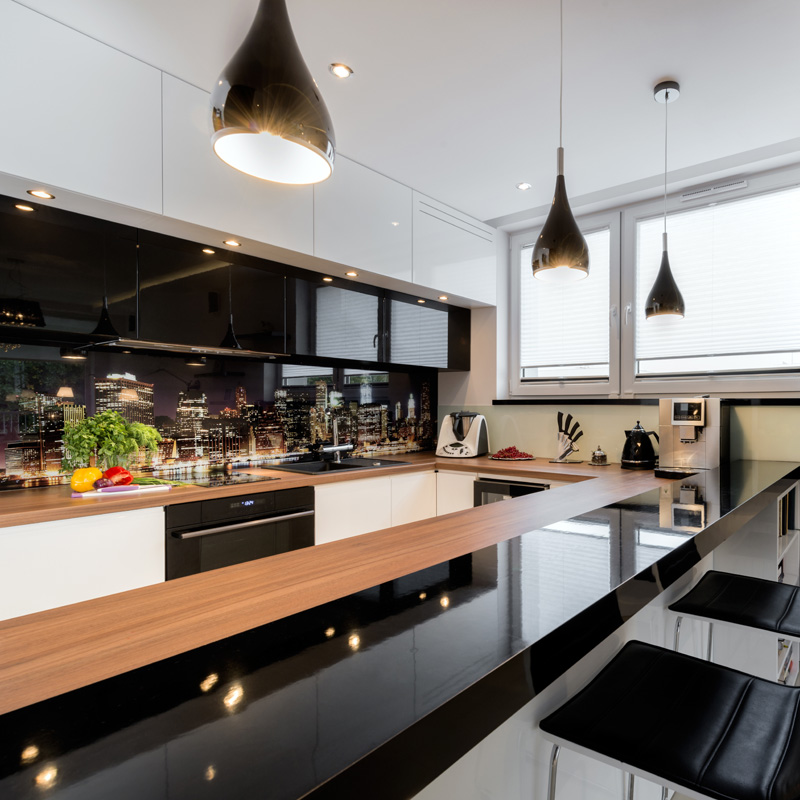 Natural White
Daylight - The colour of the lighting is used to represent 'daylight colour' indoors. It has neither the softness of warm white or the starkness of cool white.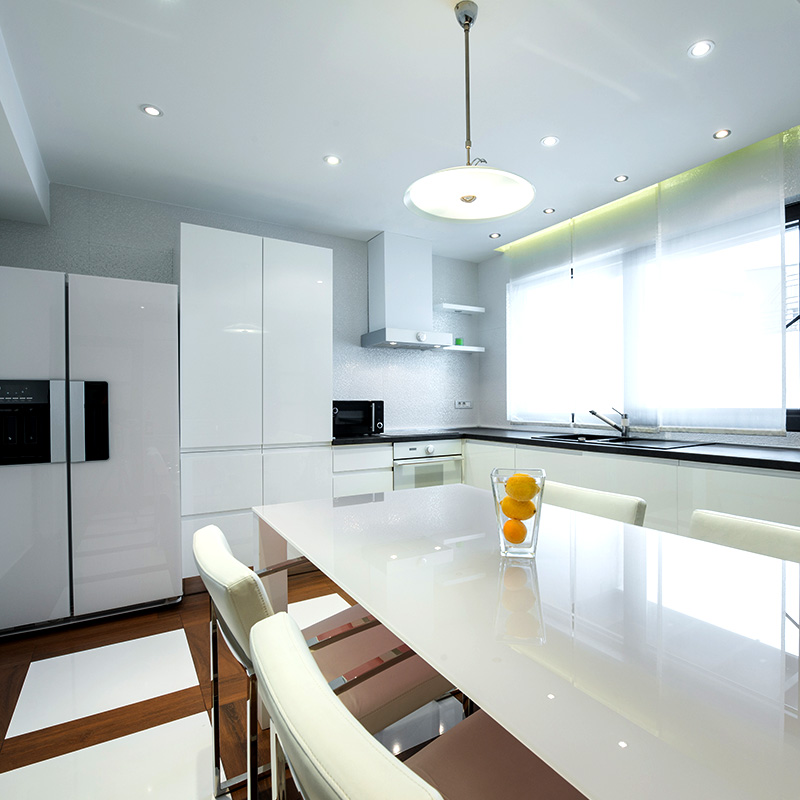 Cool White
Cool white - Is a brighter whiter light and is more suited for the bathroom or kitchen.
£66.00
£79.20
Was
£99.99
Save £20.79
Up to
5 year guarantee
on lightbulbs
Free delivery
if order is over £75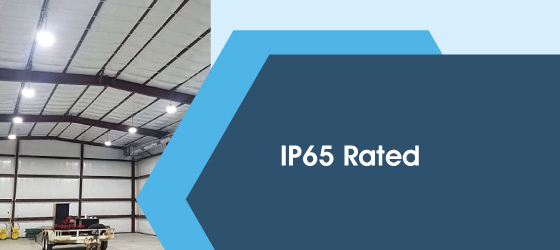 IP65 Rated
Industrial lighting fixtures are designed to withstand sudden temperature changes and various elements. Water, mist, dust, and dirt will not affect their performance as they are fully equipped and protected.
This LED high bay light is IP65 rated, so you can use it in areas where liquids are frequently present. Even if jets and splashes of water reach this fixture, it will not short-circuit or malfunction. While this LED high bay light is water-resistant, it is not 100% waterproof. If you need a fixture for underwater application, this LED high bay light is unsuitable. You will need a fitting with an even higher IP rating if that is your plan.
Highly Energy-Efficient! 20000 Lumens & 200W
Illuminating a massive space will require many lighting fixtures. Because of that, you're bound to have a high electricity bill unless you plan your system correctly. Traditional lighting options like incandescents or fluorescents are not energy-efficient as they draw as much power as the brilliance they produce.
This LED high bay light does not operate the same as those two. While only consuming 200w power, it can produce a brilliant 20000 lumens maximum brightness! How is that possible? LEDs can convert about 95% of energy into light; that's why they only need that much power. So, if you don't want to have an electricity bill higher than your earnings, get this LED high bay light!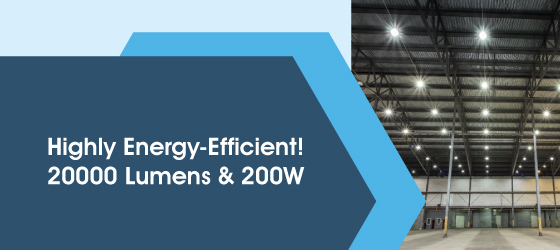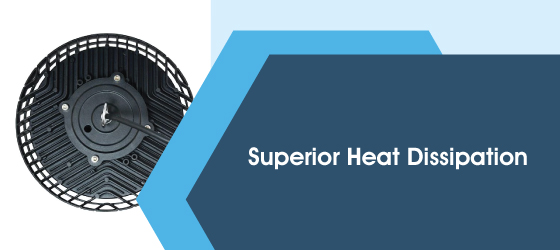 Superior Heat Dissipation
Lighting fixtures that run 24/7 need to have an excellent cooling system. If it doesn't, it can overheat and kick the bucket. In the worst-case scenario, it may shatter and harm those on the ground. So, what is the solution to this? Use our LED high bay light with superior heat dissipation!
This lighting fixture has a die-casting aluminium housing with a hollow design and a light-emitting surface that allows a more smooth-running and swift dissipation. Because of this, the LED chips and driver are secured, ensuring stable performance and an extended average lifespan. If you want to have the best lighting system for your space, this LED high bay light can deliver the best results!
6000K, Cool White Light
This LED high bay light has a cool white (6000K) colour temperature. If you have not seen one, here's what it looks like!
Cool white light has a crisp bluish shade and is typically used for task lighting since it's stunningly bright. Although some people find it too strong and clinical, mainly if used in a purely white room. Still, this characteristic of a cool white light benefits industrial and commercial spaces because it'll give everyone better visibility and an excellent grasp of their environment. With this, people are safer as they can quickly react and avoid potential dangers like slipping, falling, tripping, or grabbing onto something they should not.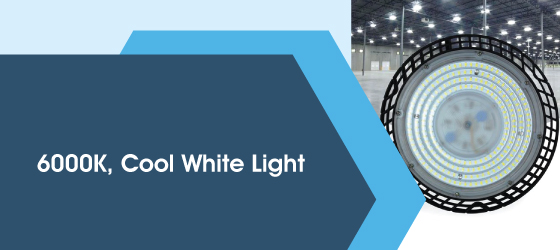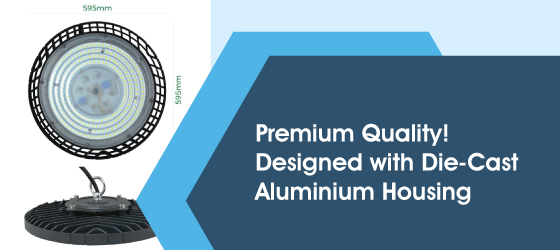 Premium Quality! Designed with Die-Cast Aluminium Housing
High bay lights are given that name because they are installed in very high ceilings that a regular ladder cannot reach. Imagine using a low-quality high bay light that dies every two months! Not only will your maintenance expenses go up, but the time and effort of the people replacing it will unnecessarily be spent. It's a cost that can be prevented by investing in high-quality products like this LED high-bay light!
This fitting is designed with a die-cast aluminium housing, preventing it from rusting or tarnishing even after years of use. In addition, once you install it, you don't have to do anything else since it is low maintenance.
Perfect for Multiple Applications
Where are high bay lights mostly seen? Typically, you'll find them in factories, plants and manufacturing facilities. However, this fixture has more applications than you can think of! You can see high bay lights in supermarkets, garages, high-shed factories, basements, exhibition halls, gymnasiums, indoor swimming pools, stadiums, workshops, warehouses, logistic centres, toll stations, and mines.
Besides that, this LED high bay light can last for 50,000 hours, making them an excellent companion for establishments that requires brilliant illumination that lasts. No non-LED product can outlast this fixture. Therefore, if you want a lighting system that is guaranteed, long-lasting, low maintenance, and efficient, this LED high bay light is for you!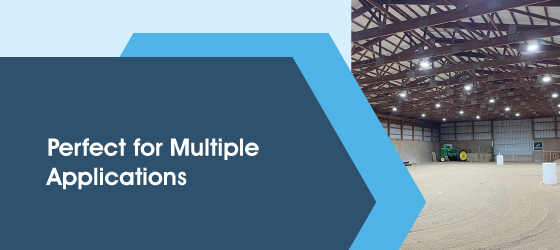 More Information

| | |
| --- | --- |
| Cable Length | 1000mm |
| Diameter | 595mm |
| Height | 15mm |
| Finish | Black |
| IP Rating | IP65 |
| Dimmable | Non-Dimmable |
| Lumens | 20,000 |
| Input Voltage | 220-240v |
| LED Colour | Cool White 6000K |
| Power | 200w |
| Average Life (Hours) | 50,000 |
| Beam Angle | 120° |
| Warranty | 2 Years |
| Emergency Function | No |
| Microwave Sensor | No |
| Corridor Sensor Function | No |
For delivery or returns information, please refer to the page below.