150W ECO UFO Highbay,15000 Lumens
A measure to the brightness of a LED Light. Example being 320 lumens would be the equivalent in brightness to a old fashioned 50w Halogen spot light.
15000 lumens maximum brightness
Water-resistant
Excellent heat dissipation
Made with die-cast aluminium housing
2-year warranty
What are Lumens?
What are lumens?
When you bought an incandescent bulb you knew that a higher wattage meant a brighter light. However, wattage really measures power consumption, not brightness. Lumens measure brightness. You can use the chart below to match the wattage of an incandescent to its LED counterpart. LEDs use less power and save money.

Need Help Choosing?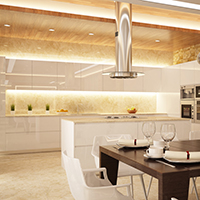 Warm White
Warm lighting is similar to conventional lighting and has a softer feel. This lighting is perfect for living rooms and bedrooms.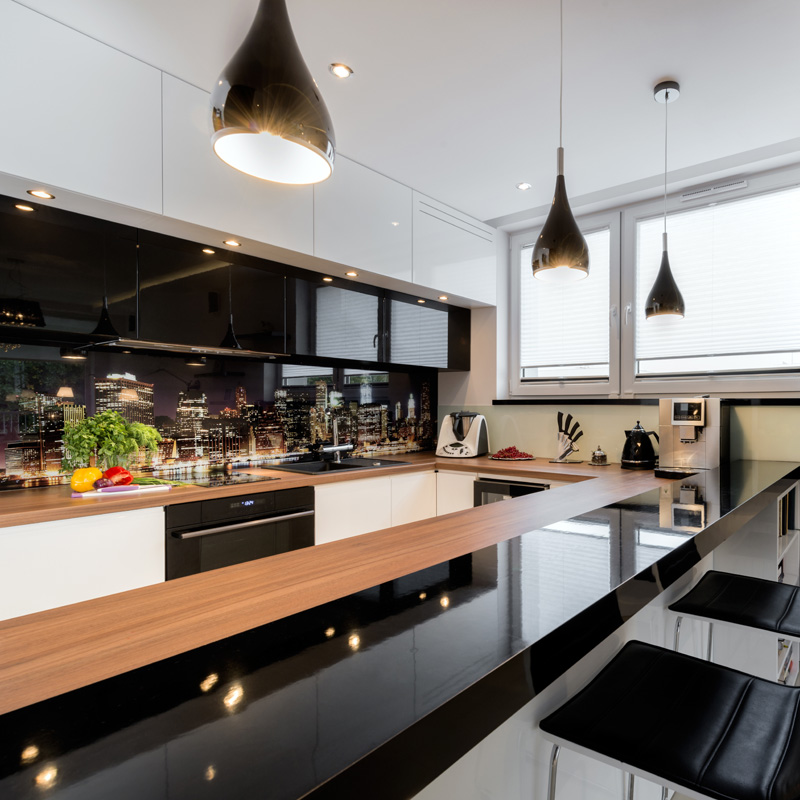 Natural White
Daylight - The colour of the lighting is used to represent 'daylight colour' indoors. It has neither the softness of warm white or the starkness of cool white.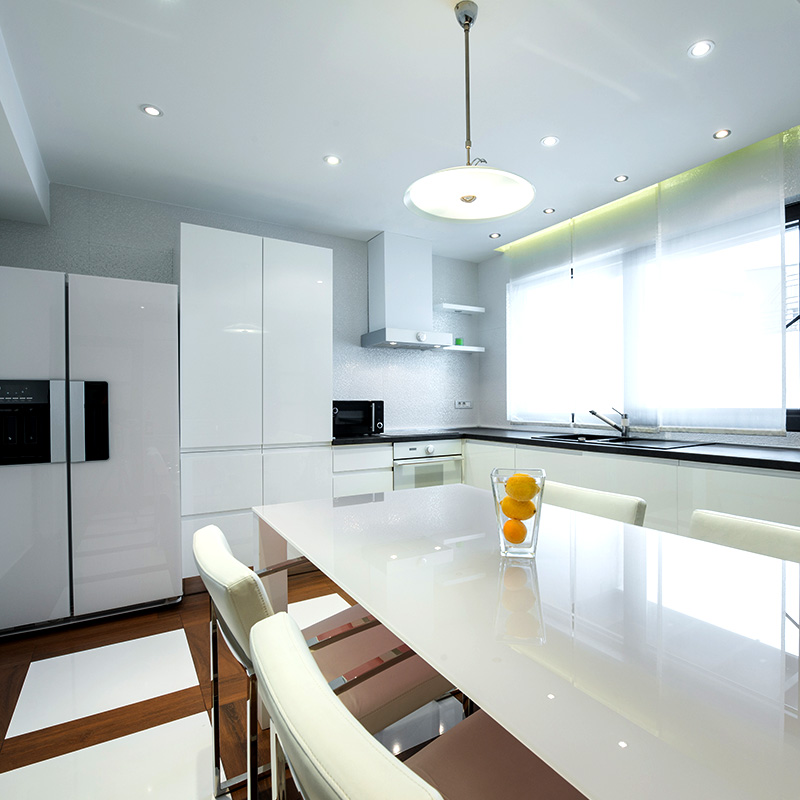 Cool White
Cool white - Is a brighter whiter light and is more suited for the bathroom or kitchen.
£56.00
£67.20
Was
£79.99
Save £12.79
Up to
5 year guarantee
on lightbulbs
Free delivery
if order is over £75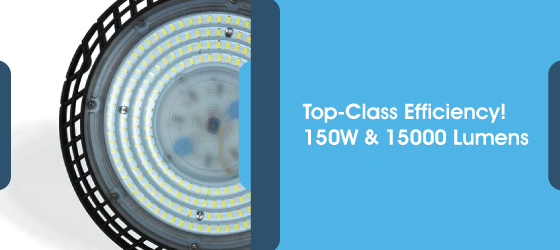 Top-Class Efficiency! 150W & 15000 Lumens
Larger facilities will require more lighting, especially those that operate massive machinery and equipment. Naturally, if the lighting system is not efficient, your electricity bill will be unbelievable! So, what are you going to do to doge this?
Using LED products will help improve the efficiency of your lighting system. If you have this LED high bay light, you can illuminate a vast area sufficiently without consuming a lot of energy. At only 150w power, this fixture can produce a brilliant 15000 lumens max brightness! If you compare it with a non-LED fitting, you won't get this level of energy-to-light conversion. So, to avoid paying a hefty electricity bill, invest in these LED high bay lights!
IP65 Rated
Everybody knows that electricity does not mix well with liquids. That's why when lighting places where water is everywhere, preventive measures are implemented. Never use a fixture with a low IP rating in areas where liquids are apparent. Instead, look for those that are IP65 rated and above.
This LED high bay light is IP65 rated, so you can install them in areas with water, steam, and other liquids. Even if splashes and jets of water hit it, the fitting will not short-circuit or malfunction. Although, you cannot install it underwater. If you want a light fixture that you can submerge, you need to get an even higher IP rating.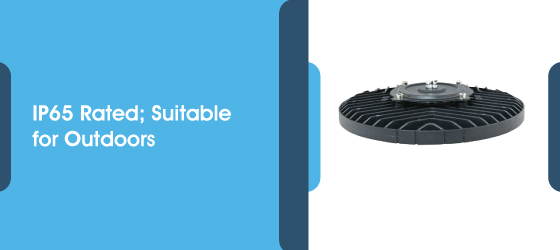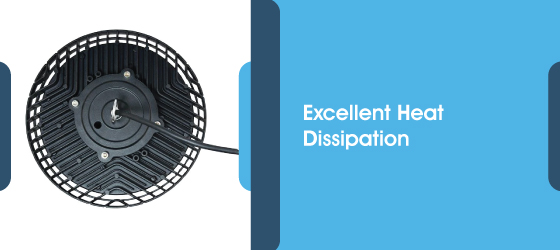 Excellent Heat Dissipation
High bay lights are typically installed in exceptionally high ceilings. Therefore, maintenance is guaranteed to be challenging, and constant replacements are a lot of work. So, if you opt for a high bay light made with subpar materials, expect that it will not end well. This LED high bay light can last for 50,000 hours because it is constructed with top-quality materials that last.
Aside from that, this LED high bay light has excellent heat dissipation. It has die-casting aluminium housing with a hollow design and a light-emitting surface that permits a more streamlined and rapid dissipation. Because of this, the LED chips and driver are secured, guaranteeing a steady performance and an extended average lifespan.
Hardwearing! Made with Die-Cast Aluminium Housing
How high are the ceilings in a supermarket? Do you think an ordinary ladder will reach the top of an exhibition hall? Probably not, right? Because of establishments like this, lighting solutions that last for years are designed to minimise replacements and keep maintenance at a bare minimum. If you don't take advantage of that, you may lose money! So, what do you need to get?
This LED high bay light is hardwearing as it's constructed from die-cast aluminium. It will not rust or tarnish even if you have had it for years! Also, it's low maintenance, which is perfect because setting up the gears to get to those lights takes time and effort!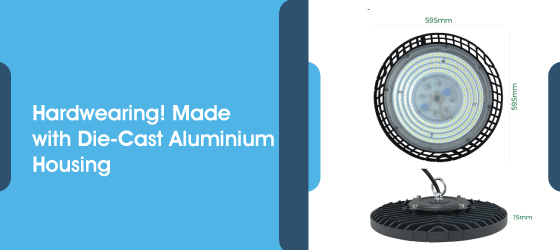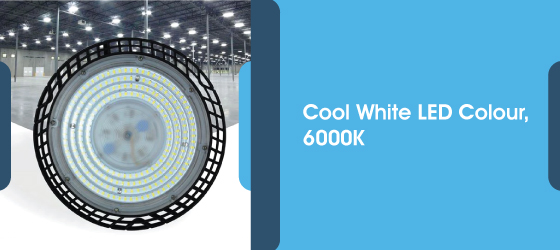 Cool White LED Colour, 6000K
This LED high bay light comes in a cool white (6000K) LED colour. If you have not seen one in that colour temperature, here's what it looks like!
A cool white light has a crisp bluish tone which is excellent for task lighting. Some people find it too clinical, primarily if used in a stark white room. However, this colour is beneficial for industrial facilities and commercial spaces because it guarantees complete visibility of the surroundings. Remember, these places house many people, and the best way to ensure their safety is by providing a clear view of everything. That way, they can react accordingly and avoid tripping, bumping, or slipping.
Extensive Range of Applications
Commonly, high bay lights are seen in factories, manufacturing, and plants. However, there are more places where this light fixture is often used! You can find this lighting solution in supermarkets, basements, exhibition halls, workshops, warehouses, logistic centres, garages, gymnasiums, indoor swimming pools, stadiums, high-shed factories, toll stations, and mines.
In addition, this LED high bay light is ideal for any vast space since it is equipped with the necessary protections to enable it to survive. So, even if the application is outside of the typical, as long as it can be accommodated by the specifications of this LED high bay light, you can give it a go and experiment!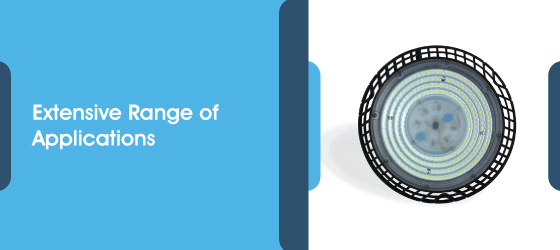 More Information

| | |
| --- | --- |
| Cable Length | 1000mm |
| Diameter | 595mm |
| Height | 15mm |
| Finish | Black |
| IP Rating | IP65 |
| Dimmable | Non-Dimmable |
| Lumens | 15,000 |
| Input Voltage | 220-240v |
| LED Colour | Cool White 6000K |
| Power | 150w |
| Average Life (Hours) | 50,000 |
| Beam Angle | 120° |
| Warranty | 2 Years |
| Emergency Function | No |
| Microwave Sensor | No |
| Corridor Sensor Function | No |
For delivery or returns information, please refer to the page below.