Spring is once again blossoming and bringing about the delightful scent of flowers. So, if you've already mapped out your spring-cleaning schedule, you should also start planning how to enjoy your outdoors to the fullest!
This season is the perfect time to throw garden parties, evening barbecues, and chill-out get-togethers in your gazebo. However, how can you have a wonderful time in your backyard if it's looking unkempt and dim? Unless you have an excellent vision, it's going to be challenging to mingle and host in the dark! So, what's the solution for this? Outdoor lighting!
How to enhance your garden with LED lights?
Although mowing your lawn and improving your landscaping can make a huge difference, lighting is the major player that you cannot simply brush off. With an adequately illuminated space, even if all you have is a few flower beds and a basic table and chair set, your garden can still look beautiful.
On the contrary, even if you have the most expensive garden furniture, if it's not lit correctly, you won't be able to enjoy your surroundings. In that case, here are some tips and tricks that you can do to spruce up your backyard for spring!
Hint #1: Include wall lights for an attention-grabbing first impression
Front gardens are not to be taken lightly since it's the first thing that people see when they drive past your home or when your guest drop by for a visit. So, to make sure that your front porch has that extra kerb appeal, include some stylish wall lights in the mix! With these lights, not only will your exterior look gorgeous at night, but it can also increase your home's security. In addition, aside from aesthetics and safety reasons, lighting the front of your place will make it easier for you to find your keys at night!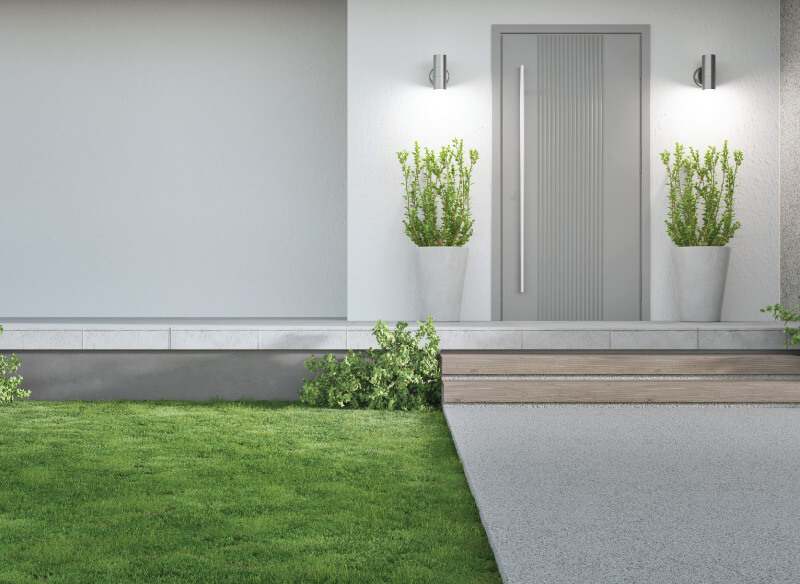 Hint #2: Add lights near your garden pond
Nothing is more romantic and magical than soft lighting reflected on your garden pond. You can add some garden spike lights or dandelion lights to create a picture-perfect scene that looks like it's part of a movie.
Another way to incorporate lights into your garden pond is by adding IP66 pond lights under the water. If you position them correctly and add some beautiful aquatic plants, the outcome will just be out of this world! (Just make sure you get lights that are suitable for submerging under water).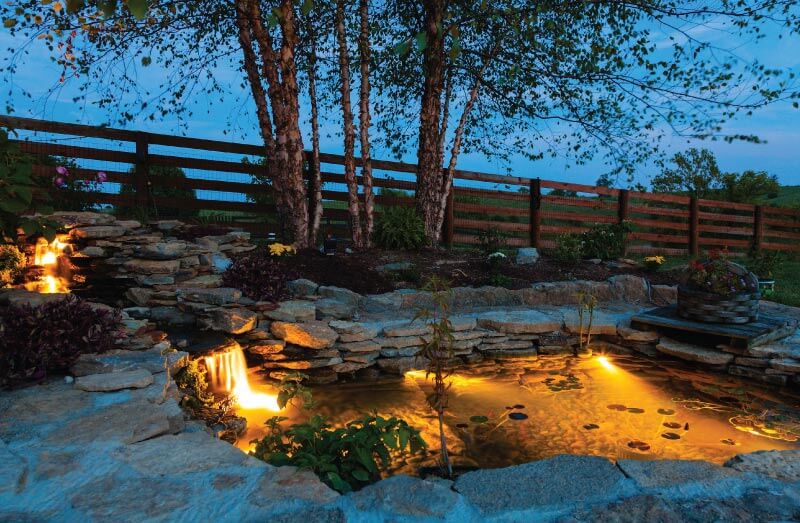 Hint #3: Soften up the space with uplights
If you don't want to go all out and are looking for an understated approach, then uplights are for you. It can provide a subtle glow that can make your garden more inviting and serene. You can highlight some of your garden features with a warm and soft light. Also, you can nestle some uplights within your flower beds or on the bottom of your potted trees to add some organic forms to your setup.
Hint #4: Use solar powered garden lights
If you're looking for a simpler way of lighting up your garden, then solar lights are your best bet. You just need to position the fixture and you're done. No more complicated wiring or extensive planning. You just have to set them right to get the best results.
There are a ton of different solar powered lights that you can choose from. Some have a futuristic style that can introduce a soft glow in your space. Also, some fittings come in different sizes, which you can arrange to make it look like a sculpture.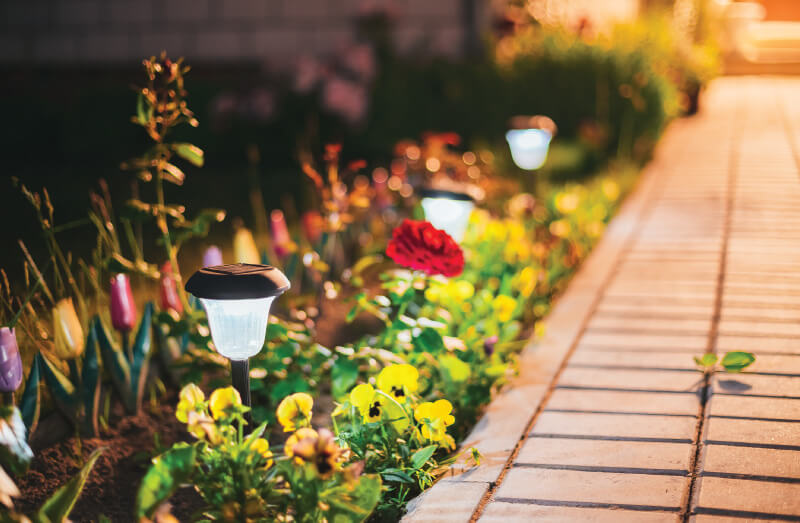 Hint #5: Keep your pathways simple and spotless
Having a clear pathway will keep you from tripping, slipping, or stepping on something that you shouldn't. You can give your walkways a spotless appearance by selecting path lights that have a concentrated brightness and minimalist style.
A stainless steel garden spike with an adjustable head can light up your way and add a subtle dramatic effect. Just point it downwards so the beams are directed towards the ground.
Hint #6: Incorporate natural materials
The best way to light up your pathways is by incorporating path lights that tie in with the natural landscape. Get a bollard or path light that resembles natural elements like mushrooms or flowers. Another option that you can go for is woven shades that diffuse light into a sparkling soft glow. Either way, mixing nature with natural fittings can paint one cohesive picture.
Hint #7: Don't be afraid to use colour
Gardens are inherently bright, especially if you have flower beds in your perimeter. Colourful and textured lights are perfect for adding an accent to your space. Try getting silk lanterns in different colours and sizes. Although this type of fitting may not be a mainstay in your layout, it can be an occasional decorative lighting solution that you can bring out whenever you have guests.
Hint #8: Install flush to floor lights in your walkways
If you don't want spike lights or post lights in your pathways, flush to floor lights are your best alternative. With these fittings, you'll never trip or fall over them when you take a walk in your backyard at night. You can also use these lights to highlight plants along the border of your garden for an extra aesthetic element in your space.
There you have it! 8 outdoor lighting tips to prep you for spring. If you don't know where to get high-quality fittings, then you should definitely visit our website, Simple Lighting. We have a whole collection of outdoor lights that can transform and liven up your garden. Aside from that, we also have indoor lighting and commercial lighting in case you have a renovation project to work on.