Having a beautiful home is essential – but nothing is as crucial as having a safe home for your family and guests. Fire-rated LED downlights are a vital feature of any house for helping prevent the spread of fire. The best part is, you can add these safety features at a nominal fee without compromising the style and design of your home.
What Are LED Fire Rated Downlights?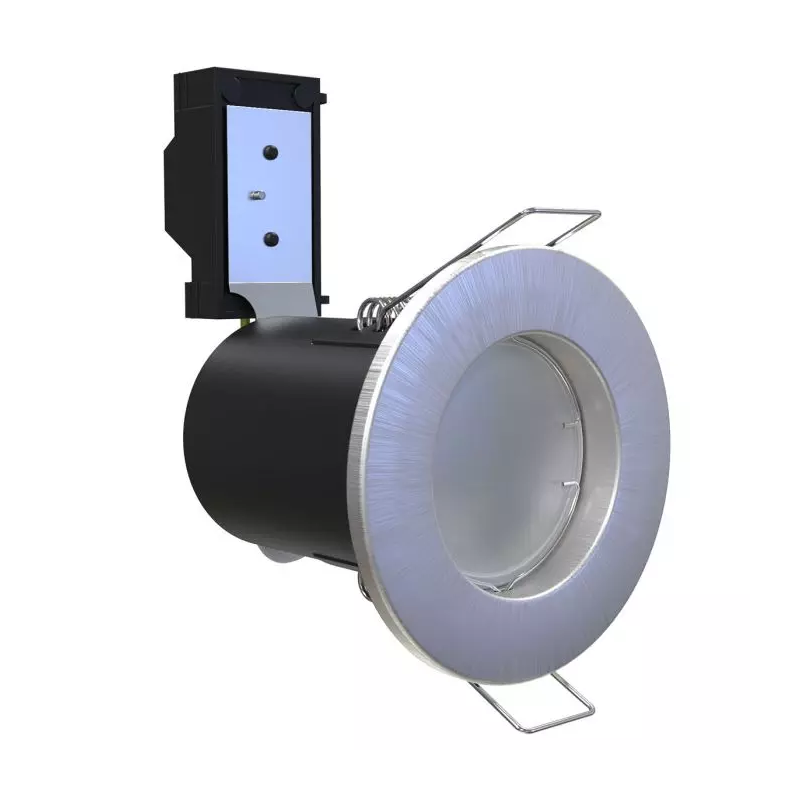 Fire-rated downlights are a type of recessed light that restores the fire integrity of a ceiling. Once installed, they seal off the hole where you placed the lights. This helps slow down the spread of fire, giving you and the fire personnel more time to react—it ensures safety and less destruction of property in the end. When mounting recessed lights, you need to cut a hole in the ceiling. This hole becomes an access point for the fire to infiltrate the rest of your home. Similar to fire-rated ceilings and floorboards, fire rated downlights act as a natural fire barrier. Modern fire rated downlights are fitted with an intumescent pad. When the pad reaches a certain temperature, it swells — blocking the hole keeping the fire from spreading upwards into the ceiling and throughout the home. When the fire can't get through the recessed hole, it finds another pathway. This delays the fire's progress, giving you and your family more time to escape safely.
Different Classifications of Fire Rated Downlights
Fire-rated downlights are classified based on ratings. The most common are 30, 60, and 90 minutes. Manufacturers make sure that the lights are tested to maintain this standard time. To know which rating to get, identify the number of floors. Downlights rated between 30 and 60 minutes are sufficient for two- or three-story homes. Large buildings with multiple floors (like apartment complexes) might require downlights rated for 90 minutes or even more.
Why Do We Need Fire Rated Downlights?
Aside from providing safety, there are other great reasons to install fire-rated downlights. 
Safety – Safety is the most important reason for installing Fire Rated Downlights… "Fire Rated Downlights help to restore the integrity of your ceiling, slowing the spread of fire to floors above and allowing you and your family more time to escape safely should the worst happen.
To Keep up with regulations –

 Building regulations change all the time. It is essential to make sure that when you're changing or installing new downlights, you keep up with the rules. Ensure that you are using the correct downlights for the building/room where you plan to install them.

Insurance –

If you're not using the correct lights, it could reflect as negligence on your part. If a fire did, unfortunately, occur, then they could invalidate your insurance and claim that you did not follow regulations. 

"Electrician said" –

Listen to what your electricians say. If they tell you to install a specific type of downlight, do so. Electricians have regular updates on building regulations, and they know more than anyone what you need to make sure you're safe. If you are unsure, you can always check with your local council for building regulations. 

Modern –

 Decor trends change quickly but this type of light is up to date! Keep your home looking modern by changing the colour/style of your downlights. 

Updated Technology –

A lot of lights may look the same, but the way they work and the amount of energy they consume can be very different. Make sure you are at the cutting edge of technology by changing your downlights. 

New Building Requirement –

Newer built properties may have different infrastructures that you need to take into account. Different styles of joists or new types of ceiling materials can massively impact the type of downlight you will have to use. 
Installing Fire-Rated Downlights
When it comes to installation, fire rated downlights aren't much different than traditional recessed lights. Installation is relatively easy since most downlights come with an installation sheet and guide. Be sure to cut holes accurately on the ceiling to ensure a snug and secure fit. You can install fire rated downlights in all areas of your house, but they're most commonly found in living rooms, kitchens, and bathrooms (must be IP65 rated).
Fire-Rated Downlights and Thermal Insulation
Does the loft or gap above your ceiling have a layer of thermal insulation? If so, you may be wondering if you can cover fire-rated downlights with thermal insulation. It depends. Before doing anything, check if you can cover the downlights with insulation. If it's okay, then go for it. But if it is not, then don't. You might create some problems later on. Instead, what you can do is cut a hole in the insulation for each downlight, leaving at least 30mm of insulation free space around each. If you are still not satisfied with this and want to cover your downlights with insulation, use an IC Cap instead. 
Design Ideas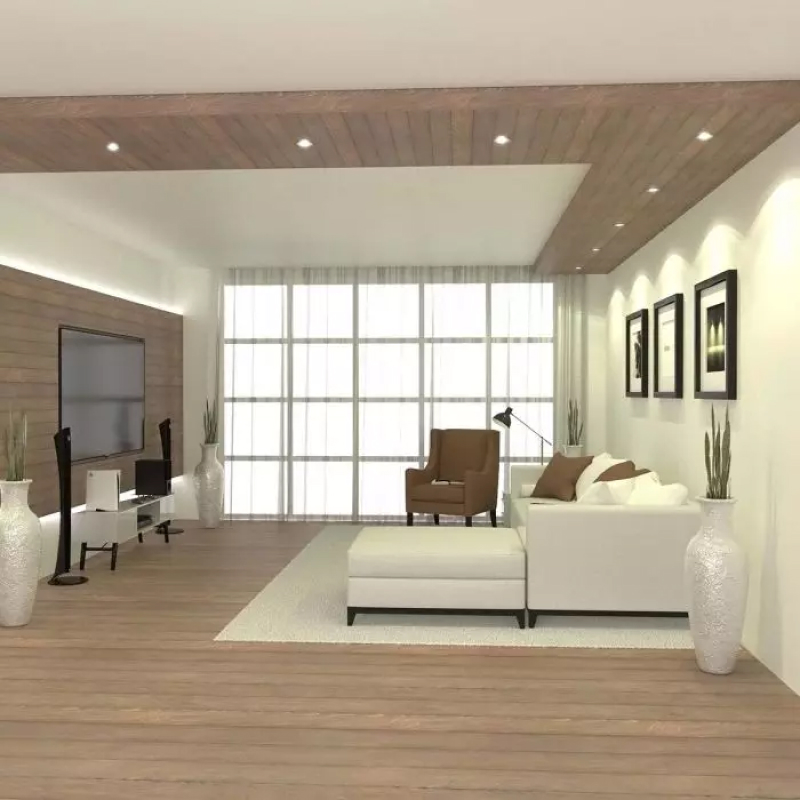 Like other home lighting options, LED fire-rated downlights come in various styles and designs. You can choose one that compliments your current home decór or use them to upgrade your living space. Also, Fire-rated downlights are space-saving as they don't take up a lot of ceiling room. They appear neat and clean no matter where you install them. Here are a few fire-rated downlight ideas that pair safety with style.
Mood Setter –

Aside from safety, one of the main reasons people choose fire rated downlights is to create a relaxing ambience in any room of the house. Downlights offer adequate lighting for activities such as homework, reading a book or cooking and some are also dimmable – great for when you're entertaining or having a romantic dinner.

GU10 dimmable downlights

are a great option if you're looking for versatility. These LED bulbs provide energy-efficient lighting that's ideal for any situation and can be turned down to minimise glare on screens, such as televisions, computers or tablets, as well as phones.

Splish Splash –

When people consider lighting options for their homes, they often overlook the bathroom.

IP65 shower fixed fire-rated downlights

are an excellent choice for illuminating your bathroom space. These fixed fire rated downlights offer bright and functional lighting for shaving or applying make-up and performing your morning routine. They're also dimmable when used with dimmable LED bulbs,, creating the perfect atmosphere for a relaxing bath or shower. Also, due to being IP65 rated, they are an ideal choice for installation near a water source, making them versatile in both bathrooms and kitchens. You can choose a polished chrome or satin nickel model to seamlessly match your other fixtures, like the taps, shower, and bathtub. Alternatively, you can install a white model for your ceiling, so it's not very noticeable.

Modern Aesthetic – 

Fire-rated downlights are surprisingly stylish, giving your home a modern, updated appearance. Unlike other recessed lights, you can mount most fire-rated downlights flush to the ceiling. That means there's no gap between the ceiling and the outer casing. Make sure that you choose a casting that matches your interior. While the most popular options are white or chrome, they're not your only option. Downlights come in different shapes, finishes and sizes. Also, you can purchase them individually or in packs to save you some money if you're needing multiple. Many people use tiltable fire-rated downlights to illuminate a focal point, such as artwork on the walls, bookcases or curio cabinets.
Benefits of Using Fire-Rated Downlights
You can enjoy a lot of benefits from using fire-rated downlights. If you're still not convinced, here are a few that might make you change your mind.
Safety –

The main point of having fire-rated downlights is to ensure safety. It is crucial to make sure you have a suitable downlight installed because the wrong downlight will not prevent the spread of fire but might be the one to ignite it.  

Insurance –

As we mentioned earlier, if you do not follow the rules, your insurance may be void. If you have the proper downlights, you won't have any problem with insurance, and you'll have peace of mind. 

Style –

A modern fire-rated downlight will guarantee safety and improve the whole aesthetic of a room. 

Energy Efficiency –

You can save money on your energy bills by ensuring you're using LED downlights. On average, you will consume 85% less energy compared to halogen lighting. 

Easy Installation –

With the introduction of the loop in – loop out lights and quick connectors, it has never been easier to swap out old lighting. 
Now that you know what fire-rated downlights are, head on to our website and check them out! Not only are they stylish and visually appealing, but these lights can save a life. So, make sure to upgrade your lights with fire-rated downlights.