LED lighting has taken its place at the top of the lighting industry. It has proven its worth and continued to evolve, gaining the attention of more people. Because of this, the technology has flourished and developed further, branching out into different categories.
Ceiling LED lights are just one of the many types of LED lighting that you can get. It's a staple in every household as this fitting serves as the general illumination of a space. While ceiling lights are only one facet of LED lighting, under them are different sizes, colours, finishes, types and more. So, if you're in a bind about whether to get round or square ceiling lights, check out these ideas and get some inspiration!
Different ceiling light ideas
Going in blindly in your lighting fixture shopping will get you to spend more than what is actually necessary. So, go through these ideas and list down the fixtures that you'll need to make them come true!
Classic Vintage Taste
While many are vying for modern and sleek fixtures, it wouldn't hurt to deviate from the crowd. If you prefer something cosy and less rigid, try using a ceiling light with a crystal diffuser enclosed within a chrome frame. This will give you a vintage feel while staying in touch with the benefits of LED fittings.
Round and about
Round ceiling LED flush mount lights are generally an excellent choice in any room. You can easily match it with other fixtures, and it can create ample ambient lighting to set the mood in your space! Finding round ceiling lights is relatively easy, and thanks to their simple nature, it will not be hard to incorporate them into any aesthetic design.
Unique and modern
If you have the space to spare, why not use multiple pendant lights? You can cluster them together at different heights to create a modern lighting arrangement with a unique twist. It can be the magnificent and functional focal point in your living room or hosting area!
Make a statement
A statement lighting fixture in your dining room can add character without taking too much space. Aside from that, it's also helpful and not solely decorative. Try suspending a modern or eccentric ceiling light on top of your dining table that will balance with your interior design. If your scheme is more rustic, then look for a nature-inspired piece. If you're leaning towards an industrial setup, then look for fixtures that will go with the vibe!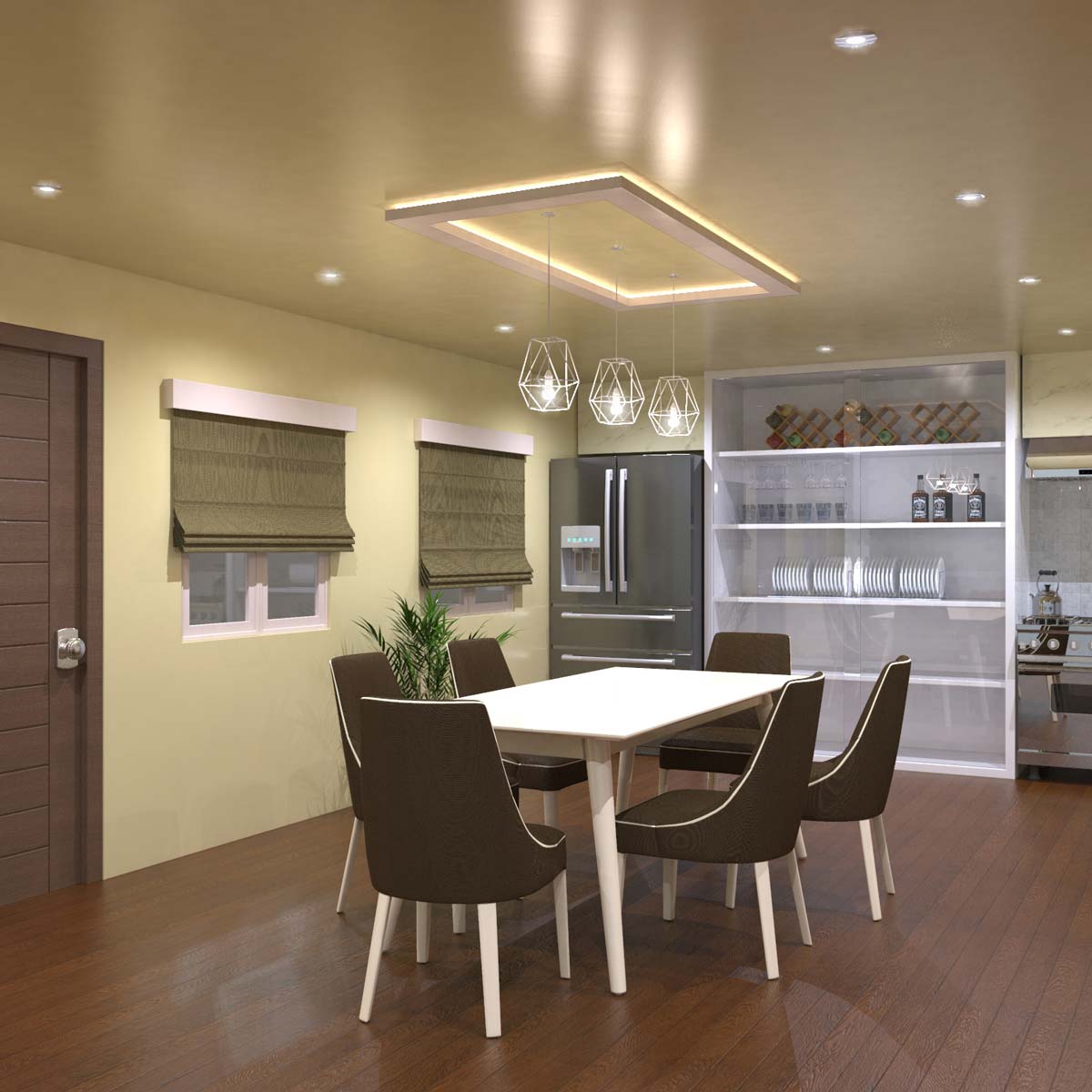 Decorate with shadows
While removing shadows is the primary purpose of lights, using them in a certain way can create some visual interest. Since LED lights don't produce incredible heat, you can use woven shades on your pendant lights to create stunning shadows. Well, this may not be for everyone but if you're open to the idea, then look for pendant lamps that incorporate natural woven materials!
Light up the way
Don't leave your hallways in the dark. One of the best ways to illuminate it is by lining up a couple of ceiling lights. With this, not only will you have a stunningly bright hallway, but you can also use it as night lights for when you need to make your way somewhere. Just add some dimmers, so you don't have to use full-blast brightness at night.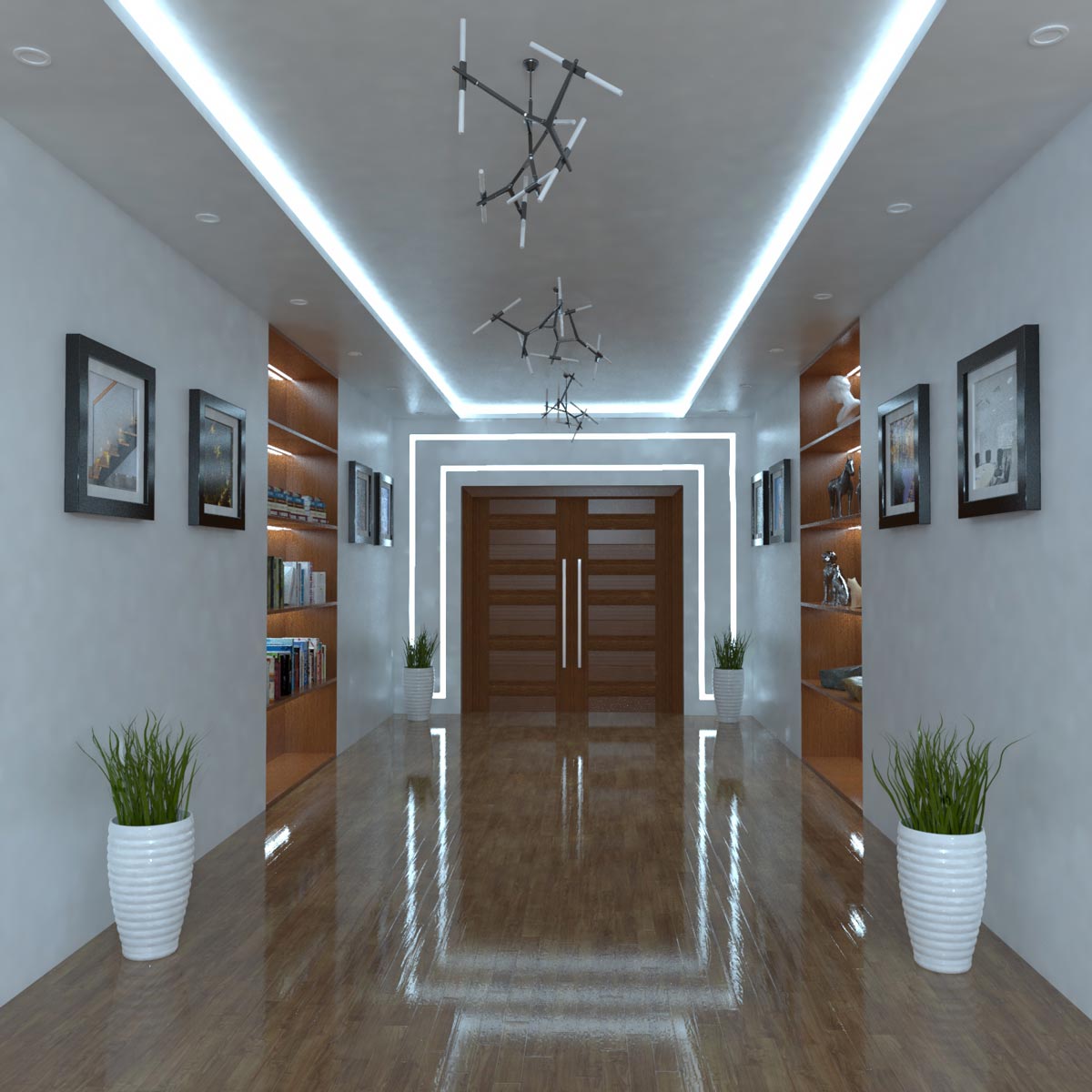 Avant guard
LED lights integrated into a rectangular or triangular frame make an unconventional but stunning lighting design. You can suspend it from your ceiling and incorporate the same fittings on your walls. It will undoubtedly become an eye-catching visual interest for its beauty and functionality!
Simple and long-lasting
Installing a single oversized pendant lamp is an excellent way of adding ample illumination but keeping a more minimalist setup. Aside from limiting the number of fixtures, opt for the simple ones that don't go out of style. This way, even if you keep them for years, no one can say that your lighting fixtures are out of style.
Indoor starlight
Another statement fixture that you can add to your living room is a ceiling fitting that replicates the stars in the night sky. Not only can it boost the aesthetic appeal of your space, but it can also brighten up the room!
Mix and match
Although uniformity can give your room a cohesive look, incorporating another type of fittings can section it out. This is particularly helpful in areas in your home that have multiple purposes, like the kitchen. Instead of sticking to similar ceiling light through your kitchen, you can add ceiling spotlighting on top of your kitchen island and use a downlight in another part of the space!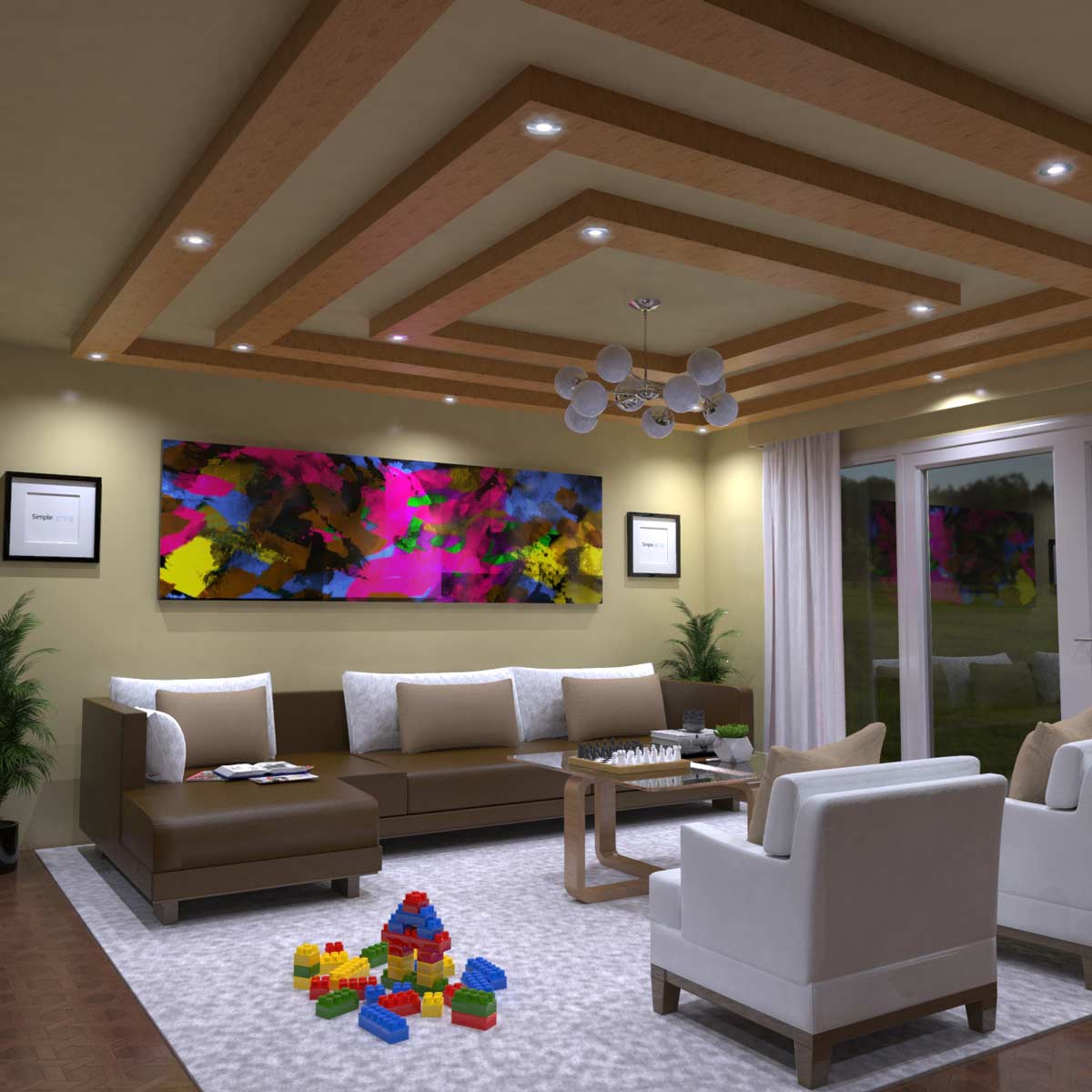 There you have it! Now that you have an idea of how to integrate your ceiling lights into your home (in a pleasant way), it's time to find the place that can help you get those fixtures! Fortunately, you can get all your lighting needs on our website, Simple Lighting. We have an extensive collection of high-quality downlights, strip lights, indoor lights, commercial lights and more!