Among other parts of your home, one of the most challenging areas to illuminate would be your outdoors. If you overdo it, people will say that your lights are intrusive. Alternatively, if your lighting is too small or weak, you might as well rely on the moon to conserve energy (not a bad thing, per says). So, how do you stand on the middle ground? Simple, establish the appropriate lumens count per area!
Lumens can help you determine how much lighting you need. When it comes to outdoor lighting, you'll require at least 50 lumens for your low background lights to around 2400 lumens for your security and driveway lights. However, what are lumens, to be exact?
What are Lumens?
Lumens are the measurement unit of light. It includes the amount of brightness, visible light, and intensity. People used to associate wattage with brightness because, for other artificial lighting, the more wattage consumption, the brighter the light output. However, rather than light, wattage is the measurement unit of energy, not light.
Lumens are used to quantify the number of brightness LEDs, halogens, and CFL bulbs can produce. The higher the lumens, the brighter the light.
How many lumens do you need for outdoor lighting?
Now that you know about lumens, it's time to determine how many lumens are necessary to illuminate specific areas in your outdoor. Here's what experts recommend!
Patio
Depending on the purpose of your patio, you can make your lighting bright or cosy. However, most of the time, patio lighting focuses on the ambient. How many lumens should you have? It depends on the size of your patio.
Primarily, around 600 lumens – 700 lumens would suffice if you have a small patio. On the other hand, if you have a more enormous patio, try aiming for 1200 lumens to 1600 lumens.
Well, patio lighting would include a variety of fixtures. With the variation, you can alter the mood whenever you need. Keep your string lights at 40 lumens, while hanging overhead lights should be around 80 lumens – 120 lumens.
Deck
Similar to patios, you can make your deck cosy or bright, and the lighting mainly emphasises on ambient. If your deck has steps that can potentially be a hazard, ensure that area is bright or consider illuminating each step.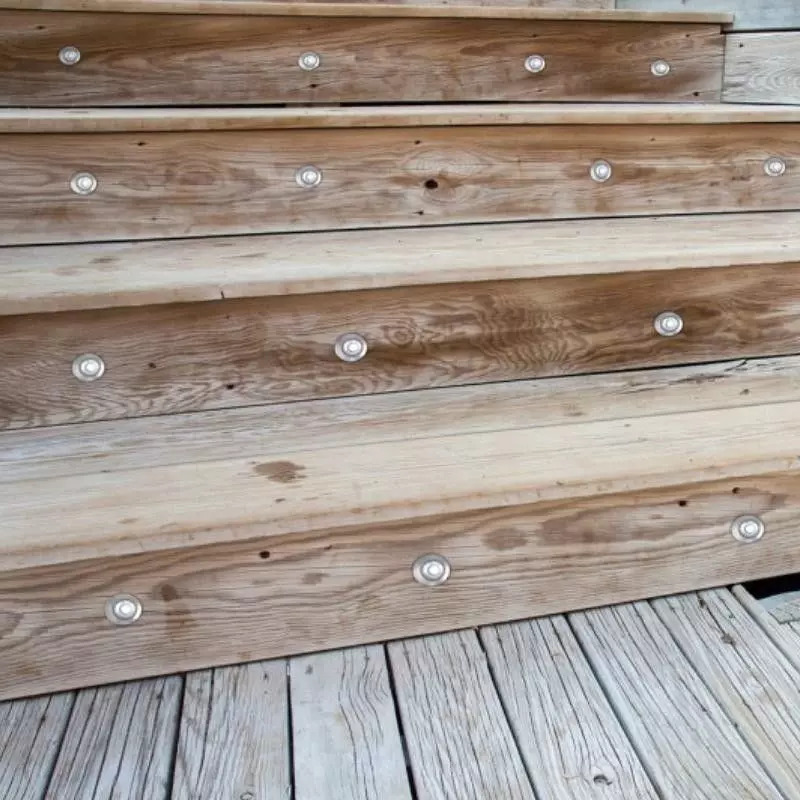 Typically, a cosy and intimate atmosphere will have lumens count of 80, but if you want your deck to be livelier, stretch it up to 120 lumens. If you still need more light, opt for different fixtures that you can turn on/off. This way, you can enjoy the space's cosiness without completely trading off its functionality.
Lawn or Landscaping
To brighten up your lawn, start with 50-lumen bulbs, but you may need up to 300 lumens to complete the job. Landscape lighting is quite artistic and mainly concentrates on accents. It's an area where you may disregard functionality and prioritise your creative desires.
For a fairy-tale-like landscape lighting, include small 50-lumen lightings in various places. A 50-lumen bulb is perfect for a muted, cosy look. If you're having a security problem like a bush in front of your door, increase your lumens count to 300. Typically, security lights are around 700 lumens.
Driveway
If landscape lighting is for your creative satisfaction, lighting your driveway needs to put emphasis on security. If you have a small driveway, you can go with 1600 lumens. However, if you're illuminating a larger space, you'll need to amp it up to 2400 lumens. Ensure that your driveway is well-lit and secured. You can consider adding motion sensor lights so that your lights will automatically switch on when you drive up!
Pool
Pool lighting should be relaxing and creative. If you have a backyard pool, surround it with several fixtures that are around 200 lumens to 400 lumens. Also, even if you make it look cosy, don't forget to be prepared for emergencies. Ensure that you'll be able to see clearly when some unforeseen events occur.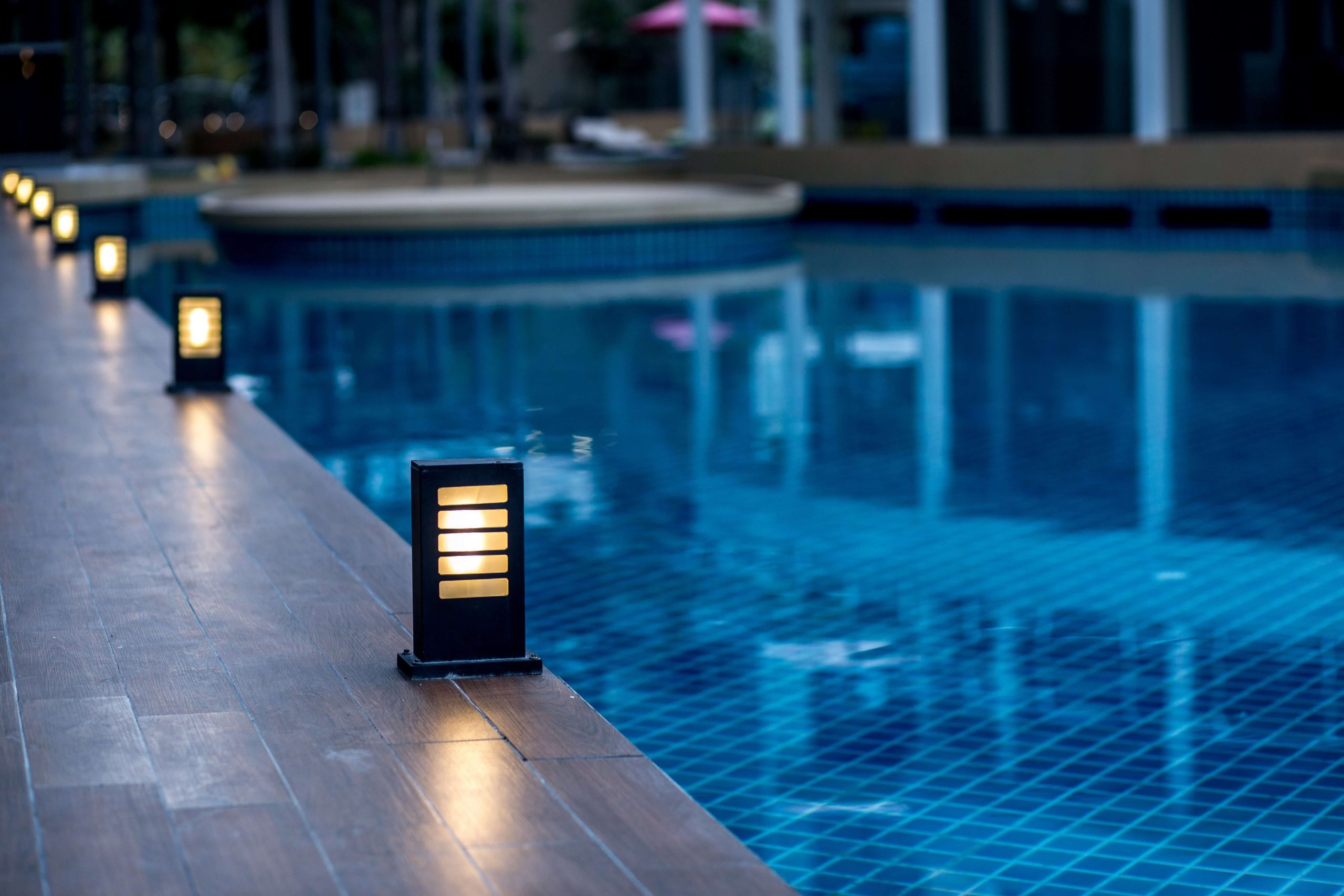 Pathway
In this area, it's recommended to use around 100 lumens – 200 lumens with intervals throughout the path. If you know that your course has tripping hazards, increase the lumens count or highlight those areas so people will be alerted. On the flip side, if there are no issues with your walkway and you prefer a muted glow, a 100-lumen fitting should be enough.
Stairs
If you're planning to illuminate each step in your outdoor stairs, get a fitting with about 12 lumens to 100 lumens. Make sure that each step is well lit and the lights are directed towards your feet. That way, even if your stairs are in the shadows, they won't become a tripping hazard.
Say that your stairs are on the smaller and narrower side. In this instance, choose smaller fixtures that are around 30 lumens – 50 lumens.
Now that you know the necessary lumens count to set up the perfect outdoor lighting design, it's time to apply what you've learned! If you're looking for top-quality LED outdoor lighting, visit our website, Simple Lighting! We have deck lights, solar garden lights, wall lights, floodlights other lighting solutions that you may need as you complete your outdoor lighting project.