Your kitchen is the most dangerous room in your home, and under cupboard lighting is essential to keep that space safe.
When you're consistently using super sharp implements for meal preparations, it's a must to have a well-lit area. If you don't, then it may result in some serious accidents. Besides creating a safer workspace, under-cupboard lights can add a relaxing ambience to a room. Also, the fixtures help enhance the setup of your interior. So, how do you choose the best under-cupboard lights for your kitchen?
Primary Use of Under Cupboard Lights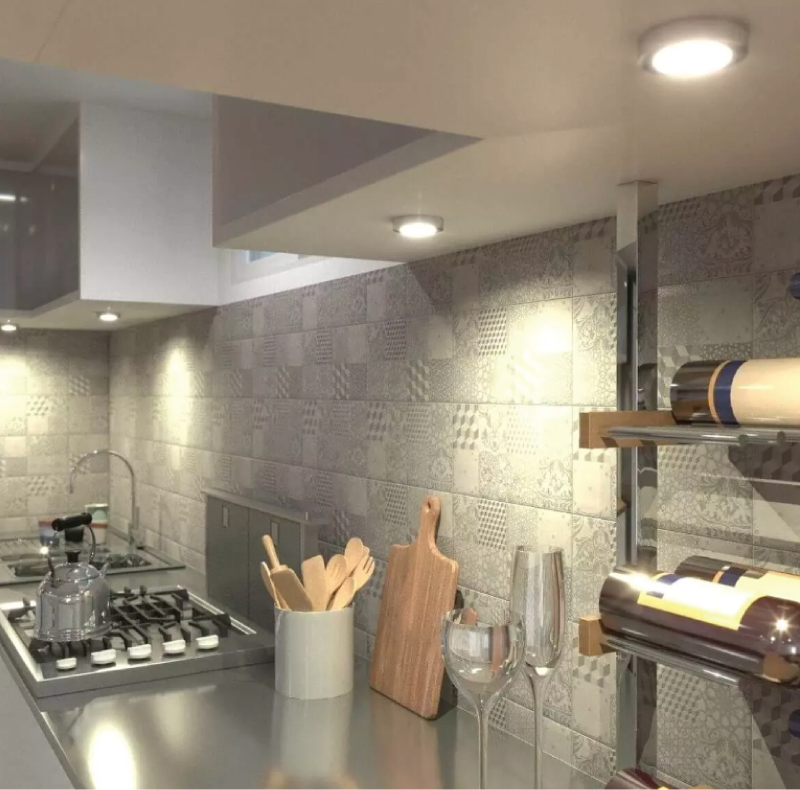 There are three reasons why you'd want to use under-cupboard lighting, which includes:
Task Lighting.

Brighter lights with broader beam angles can make any part of your countertops a workable space. This is especially true if you have a lot of upper cabinets in your kitchen. Installing this purposeful task-driven lighting under your cupboards will make everything easier, including cleaning.

Safety Lighting.

If you add a

dimmer to these lights, you can utilize them as a task light and a night light. While cooking, you can have them at full brightness. At night they can be a nightlight for anyone looking for a midnight snack or glass of water. This makes the whole house safer by preventing little kids from slipping or bumping into walls while making their way back to their room.

Ambience Lighting

. Lighting can invoke different moods. You can dim your lights to a soft glow for a relaxing atmosphere, or you can increase the brightness to boost productivity. Also, these lights are excellent for setting the mood for a house party or holiday get-together. 
Different Types of Under Cupboard Lights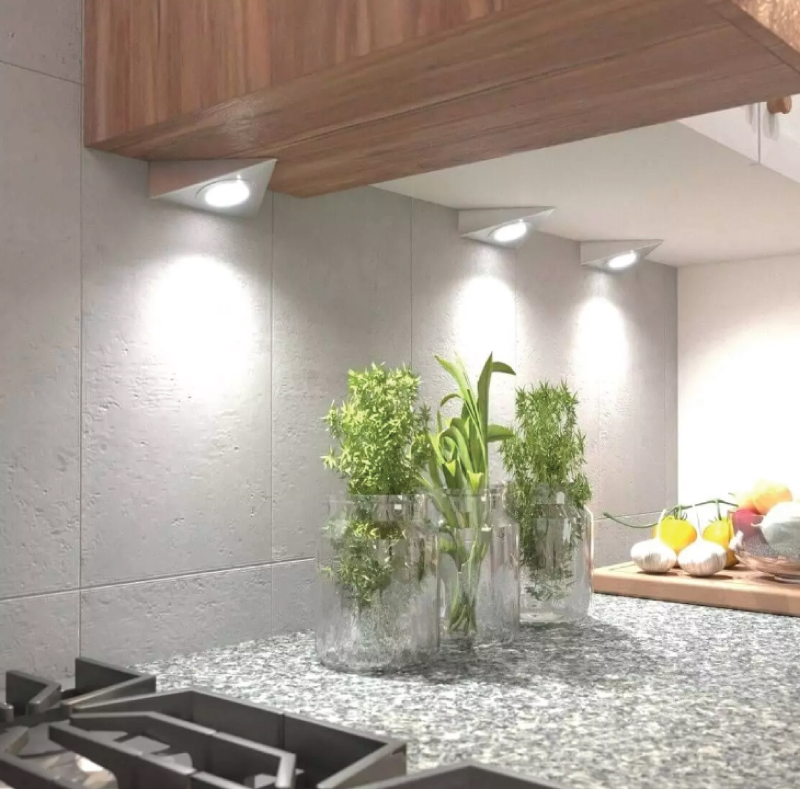 Now that you know the primary use of under-cupboard lights, how do you know which to pick? Let's go over their three main types.
Under Cupboard Lighting Bars. 

They provide a ton of lights while remaining hidden and offer a polished look. You can connect them to create a seamless line of light and control your entire under-cabinet lighting system from one switch.

Puck Style Lighting.

The

puck style lights

are a good choice if you want a target-specific light. Some assortment of this type is battery-powered, so you can use them in pantries and cupboards where electrical isn't available.

Tape Lighting.

Tape lights

are the most affordable option if you're looking for lights that fit in a very shallow space. They are simple to install because they have an adhesive backing. 
Things to Consider Before Purchasing an Under Cupboard Lighting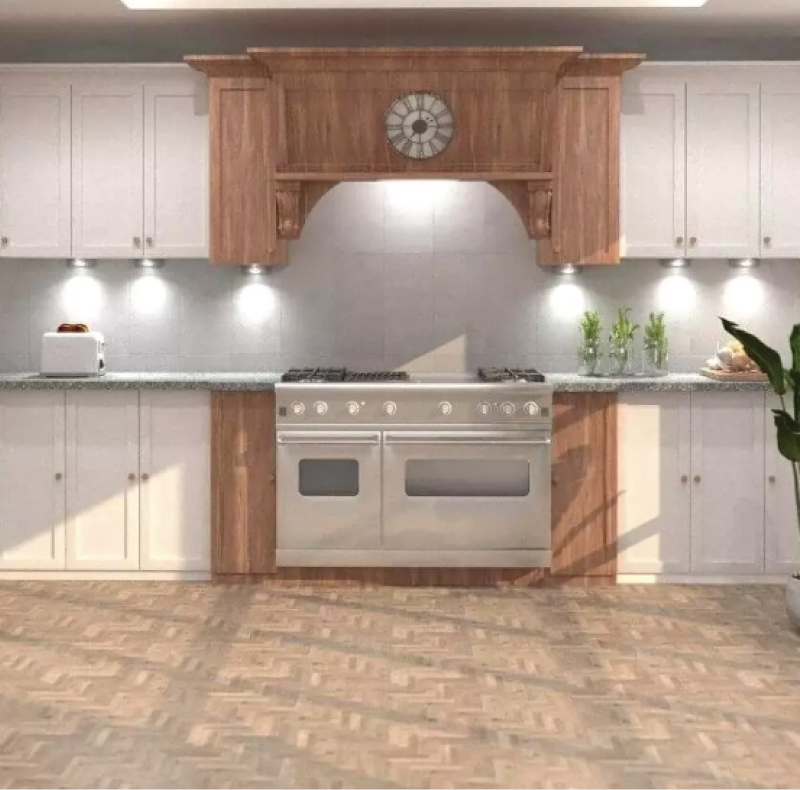 Before you purchase and install, there are some things you need to consider. 
Placement and Size.

To optimize the use of this light, you'll want to measure the space you have under your cabinet. Ensure that there is enough space to tuck the fixture away neatly. You can get the lights in the same colour as your cabinets to guarantee it is hidden. If you're using a bar or tape lights, make sure to use them across the whole length of the cabinet. If you're using puck lights, you'll want to space them about every 12″ to get an even layer of light. Mounting the fixture closest to the front of the cabinet will give you the most balanced lighting distribution.

Power Source.

Another factor you need to consider before setting up your lights is the electrical situation. You have two basic options. You'll either plug them directly into an outlet, which leaves an exposed cord that you'll need to do something with or, you'll have the lights directly hardwired into your home for a more professional look. If you wire them straight to your home's electrical system, you'll be able to use a

single switch or dimmer

. It's best to get a licenced electrician to do this for you.

Lighting Source.

Halogen, fluorescent, or LED? The best option is LED. It lasts a long time and is very versatile. It also doesn't get very hot, making it less of a fire hazard under the cabinets. 
Now that you have the basic knowledge of under-cupboard lighting, it's time to visit our website and start shopping! It's going to be a great and functional addition to your kitchen.