Lighting is crucial for productivity, safety and efficiency, especially in task-heavy places like the office, school, library, and study room. It'll be hard to keep tabs on everything you need to do if you're working in a dark space. Aside from that, you really cannot expect to be in peak condition if the atmosphere is bleak! So, to ensure that you're working at your best, you need to have proper lighting. A great place to begin is by getting LED panels!
LED panel lights are bright and energy-efficient fittings made to replace conventional fluorescent ceiling lamps. They're some of the best indoor lighting sources as they're designed with an outer frame that prevents light from leaking. With this, you get to enjoy bright lights without increasing the digits of your electricity bill!
5 helpful tips when choosing an LED panel light
Since LED panel lights have been developed, many types have popped up in the market. Now, it's a bit more complicated to choose. If you are wondering, what size should you buy or which colour temperature is appropriate, you've come to the right place! Here are 5 tips that can help you make the important decisions when choosing your LED panel lights!
Choose the most suitable colour temperature for your room
Colour temperature plays a vital role when choosing an LED panel. You don't want to get warm white light for a conference room that's supposed to be lit with natural white light or a cool white light to help keep people alert and able to concentrate! When choosing colour temperature, the higher the number of Kelvin (K), the brighter white your lights will look. So, for task-heavy spaces, opt for a natural (4000K) to cool white (6000K) light and a warm white (3000K) light for areas where you relax such as staff rooms.
Get dimmable LED panels
Whether it's your priority or not, being able to dim your panel lights can be helpful. If you can customise the brightness level of your fittings, you'll be able to make them more energy-efficient and extend their average lifespan. Aside from that, you'll be able to get your desired brightness without switching panels. No additional labour, cost, or time! So, if being dimmable is at the very bottom of your list, move it further up, and you'll have an excellent lighting experience.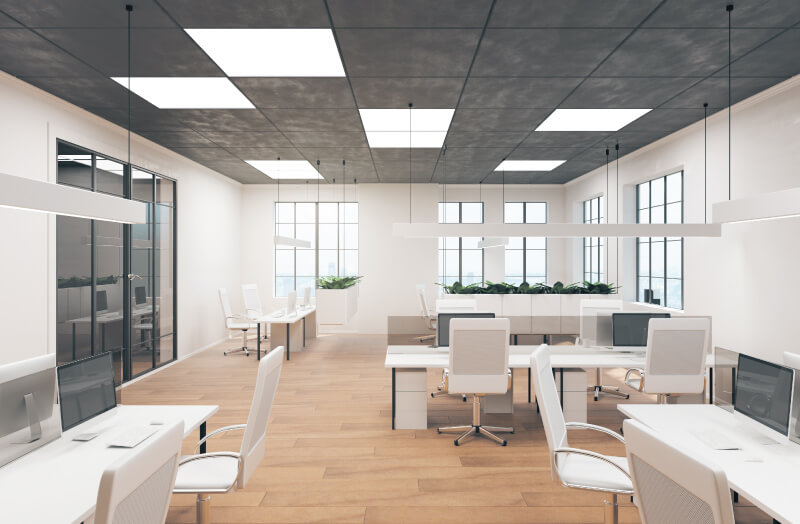 Opt for colour changing LED panels if possible
If dimmable LED panels are 5 stars, colour changing LED panels must be at least 7 stars! They allow you a smooth transition from warm white to cool white light, so you don't need a different fixture if you want a colour temperature change. You'll never get this kind of flexibility from a fluorescent lamp or regular LED panel!
Although colour changing LED panel lights are not as widely used as regular LED panels, the demand for them is rapidly increasing. So, if you're worried that they're not a good investment, they definitely are!
Consider your preferences
Why get lights that you don't like? Unless you are buying LED panel lights for commercial space (you need to get one that fits the need of the majority), consider your preference. If you like the round panels, go for it. If you want edge-lit panels, buy them! While some people prioritise functionality over aesthetics, getting a fixture that suits your style is not wrong. As long as it addresses all your needs and is of good quality, don't hesitate to purchase it!
Look for an installation type that fits your space
Installation can give you bliss or a headache, and with LED panels, there are various kinds. So, make sure that you check your space before you buy and identify the appropriate installation type for your panels. You don't want to end up not using your lights because they're not suitable for your ceiling! Aside from that, knowing this information saves you time and effort. It's vital to understand how your panel lights are mounted and if they match your requirements.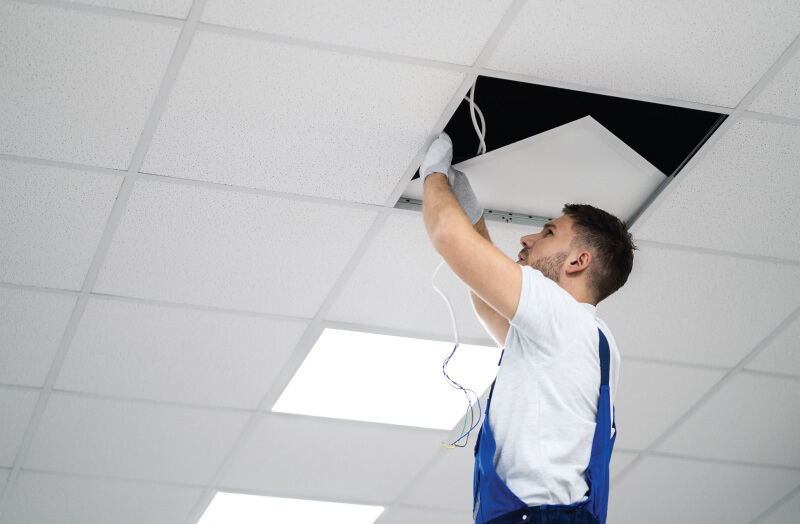 Different ways to install LED panel lights
LED panels have a variety of installation methods, and one panel may not fit all. So, if you need a quick guide on what they are, here it is!
Drop-in Ceiling
It's the most common installation type for the latest LED panels. You just need to remove the bulbs and existing fixtures and prop it right in. Among the others, it's the easiest and fastest way since no additional hardware is needed.
Suspension
Hanging LED panels can give your study room or office a nice modern look! However, this method takes a little more time. Suspension needs the cables to be mounted to the ceiling and then attached to the panel lights to hang. If you do it right, it'll look gorgeous!
Surface Mounted
Like suspension installation, panels in this type needs supplementary mounting kits. With surface mounted, you install the kit to the surface you want and attach the LED panel – that's all!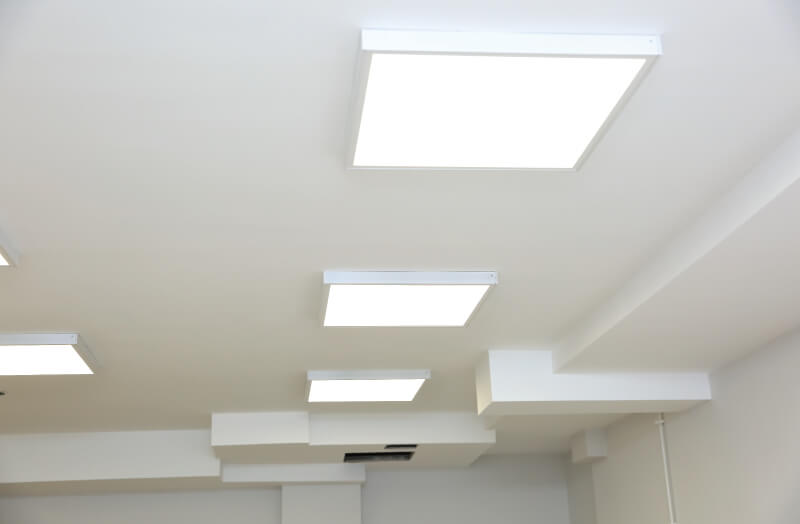 Recessed
Recessed panels are pretty easy to install, and they sit flush in line with your ceiling. It just needs a bit more time.
Flush Mount
Another LED panel installation method is flushing it against the ceiling or wall. Here, you don't need any suspension cables or surface mounting kits. You just use the screws and anchors included with the lights and install them directly to a surface. Done!
Now that you know the tips for choosing LED panels and the different ways to install them, it's time to check our website, Simple Lighting! We have tons of LED panel lights that are guaranteed to illuminate your space brilliantly. Also, aside from panels, we have an extensive collection of indoor lighting, outdoor lighting and commercial lighting that you can take a look at!