When planning your lighting setup, the least exciting part might be choosing your ceiling lights. How can you feel ecstatic if all you're doing is going through different light bulbs and their wattage consumption! Well, that can be the case if you have no idea what other ceiling lighting options you have. If you're thinking that a standard light bulb is your only choice, then you haven't seen the lights on the other side! There are a whole lot of choices that you can select from. It's just a matter of knowing what they are!
So, before we dive into choosing the right one, let's first discuss what are ceiling lights and what are their different types? Ceiling Lights are mounted directly onto the ceiling for general or targeted illumination (ambient or task lighting). There are various kinds of ceiling lights, including chandeliers, flush mount lights, semi-flush mount lights, pendant lamps, track lights, recessed lights, and ceiling spotlights.
How to decide the best ceiling light for you?
Amazed by how many variations a ceiling light has? Now that you have a general idea of the massive collection of ceiling lamps, choosing what fits your home might get tricky. The more choices you have, the more that you have to consider! Since that is the case, here's a simple guide that can help you navigate.
Tip #1: Check if you have a recessed ceiling light option
Most people would often ask for a recessed variety when buying ceiling lights. Who wouldn't? They're the most budget-friendly, easy to install, and less space-consuming than other options. Many home remodels would opt for these types of ceiling lights since they're inherently exquisite and provide substantial ambient lighting to a space.
You don't always need to look for the most elegant and majestic fixtures. Sometimes, discreet lighting may look more sophisticated and attractive! Aside from that, because it's not as loud as other lights, your attention is focused on what is being illuminated instead of the fitting. So, if you're looking for a calculated ceiling light that highlights your interior design, then recessed lights might be the perfect choice for you!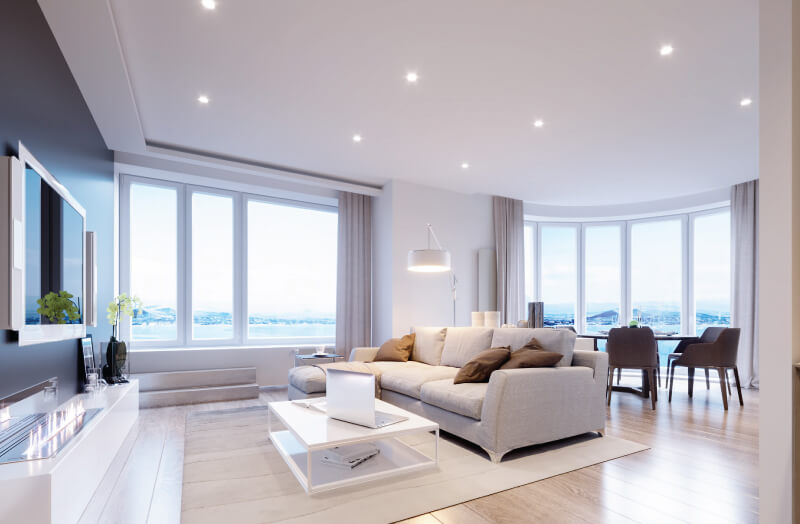 Tip #2: If you don't want it recessed, research for other varieties
Although ceiling lights are divided into many categories, people only know two: recessed lights and others. The others category includes pendant lights, track lights, ceiling spotlights, flush mount lights, semi-flush mount lights, and more!
Before you buy a mediocre ceiling light just to illuminate your home, you need to know that there is a lot more out there. One example is decorative track lights! It's becoming trendy and more people are interested in its unique and functional features. Other than that, cove lights can also do wonders to your ceiling. It can create a fantastic effect that you never thought possible! Research and don't just settle for a flush mount light fixture just because that's what most of your friends and family have. The more you know, the more choices you can unlock!
Tip #3: Don't disregard the finishing
While the shape, size, and colour temperature are essential features that you need to prioritise, never take the finish of your ceiling lights for granted. It's the part of the fixture that you see the most, and it's an element that you have control over. Sometimes, your choices are limited because of the capacity of your home. However, when it comes to the finishes, you most certainly have the freedom to still match it with your interior design!
Usually, the type of ceiling determines the finish that would look appropriate. For example, wood ceilings are perfect with metal finishes, and minimalist designs often lean towards trimless fittings. Again, researching is the key! With all the new styles entering the market, new finishes are also introduced. Think about the finish you want and look for references to know what effect your ideas will turn out. Also, feel free to mix and match and use a finish that fits your plans!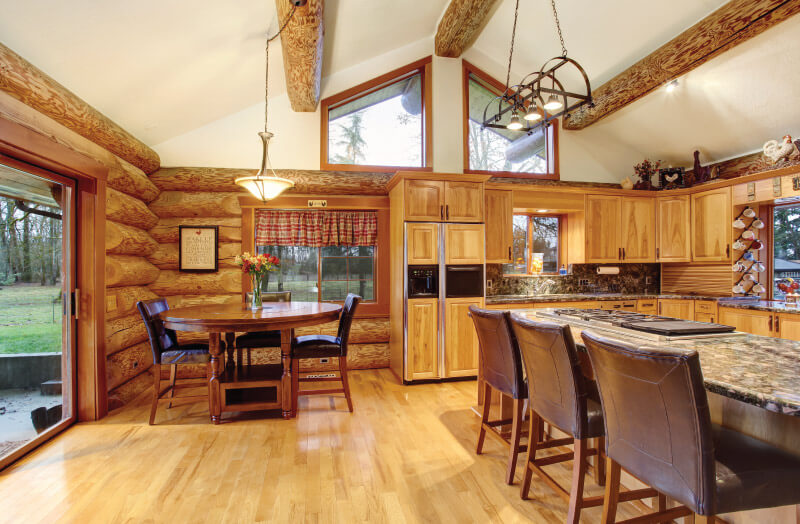 Tip #4: Select an LED bulb instead of others
What should you get? CFL, LED or halogen? What about those coloured antique bulbs that are setting the new trend? Although there are different bulbs that you can use for your ceiling lights, the best choice always goes down to LEDs.
LED lighting has numerous benefits that you cannot simply turn your back to. It's long-lasting, energy-efficient, eco-friendly, has different colour options, and is affordable. No other light bulb can offer the same combination! In addition, consider that ceiling lights are your general lighting and mostly sit above your head. Some bulbs can strain your eyes and produce heat. LED bulbs don't have these problems, and you can safely use them all day!
Tip #5: Set the style for your room or the entire home to not lose track
Lighting can complete or destroy your entire design scheme. Especially fittings with a particular theme and unique look! If you're planning to create a vintage interior, then you can play around with some pendant light or chandeliers that brings out a Victorian vibe. On the contrary, if you want a modern and simple layout, then a ceiling spotlight and some recessed lights would help you achieve what you're going for!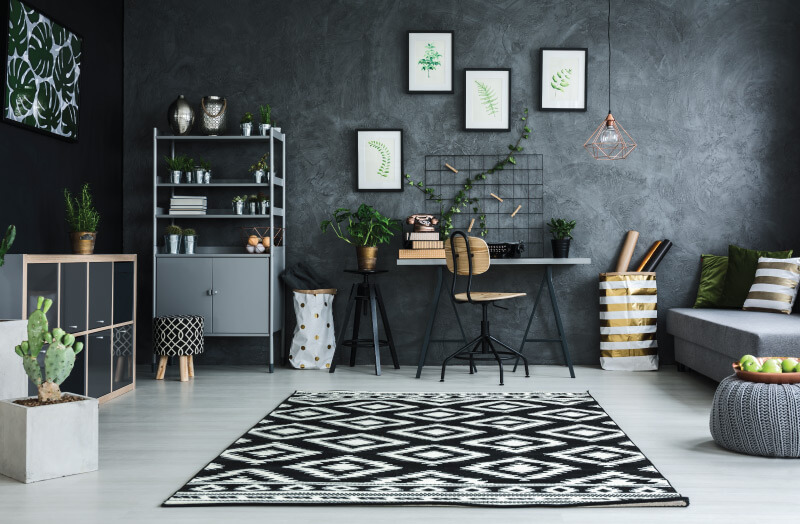 So, for a cohesive design, set what tone your home will have. From there, it will be easier for you to get the lights that would complete the puzzle and buy furniture and decor that would finish off your dream home!
Now that you know what to consider when buying ceiling lights, it's time to head on to our website, Simple Lighting, and start shopping! Our selection features top-quality LED products, including downlights, strip lights, ceiling spotlights, bulbs, and more!