Wall lights, floodlights, spike lights, festoon lights, and deck lights are probably the first few fixtures that will pop into your mind when talking about exterior lighting. They are the most common and most varied options; that's why the majority are always inclined to include them in their list of fittings to get.
However, there's another fitting that is not as popular but can give your façade a wow factor. What is it? Bulkhead lights! With the industrial and nautical trends steadily going up the design ladder, you should not be surprised that fixtures and other decorations inspired by this theme are growing and becoming more diverse.
So, if you're into trying these unique and new trends, then you should definitely add some bulkhead lights into your exterior design scheme!
What are bulkhead lights?
LED bulkhead lights are named after the bulkhead fitting (a fitting that links the light casing to a surface or wall). It's a sturdy and effective lighting solution that can withstand unpredictable weather changes and conditions, making it the best option for outdoor and indoor lighting.
This type of fixture may not be as eye-catching and glamourous as wall lights and spike lights, but in terms of fulfilling its purpose, you can trust that it can deliver beyond your expectations!
Bulkhead lights are typically seen in business and industrial properties where impeccably bright lights are constantly needed. However, there are bulkhead lights used in residential spaces as garage lighting, garden lighting and security lighting.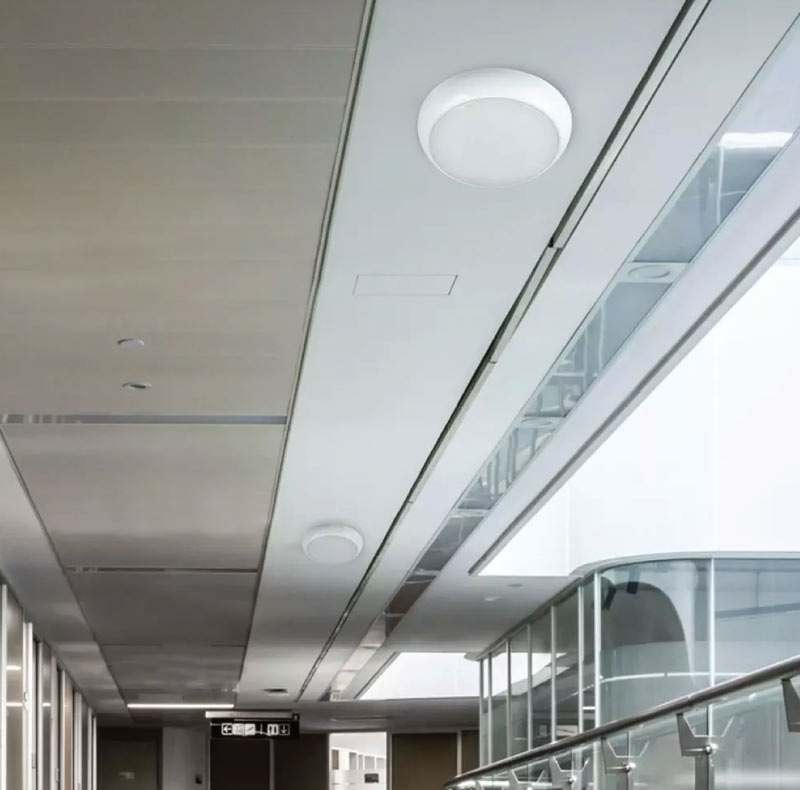 Why do you need bulkhead lights?
Although bulkheads are famous for the industrial vibe they can give a space, there's more to it than being a design feature. Here are some of its common uses!
Outside Security
One of the main reasons bulkheads are popular is the security they can bring to a place. As mentioned earlier, bulkheads are sturdy and can withstand any kind of damage. In addition, these fixtures have exceptional lighting abilities, so they will really brighten up your space when you light it at night.
While bulkhead will give you an almost unlimited scope of light in an outdoor setting, it can be too overpowering when placed indoors. If you incorporate it with your interior design, it may be too bright and blur other layers of lighting.
Nonetheless, bulkhead light will do a great job securing your perimeter and scaring away people who will try to break into your property. Also, with a few of these fitting in your pathway, you can guarantee that you will be able to see your walkway clearly and avoid tripping!
Complement Industrial Design Scheme
Including a bulkhead light into your industrial-inspired setup can complete its look. Compared to the other industrial-inspired fittings, bulkhead lights are the simplest to install. In addition, many homeowners find bulkhead lights more versatile and timeless.
Try mounting your bulkhead lights on a brick wall or a wooden panelling to create a rough and gorgeous look, or you can use it to complement your vintage aesthetic by leaving it exposed to evoke the concept of a cruise ship!
Aside from that, you can also try the fusion of the modern industrial style. These bulkheads have a sleeker design and offer a clean, polished and curved option. If you're unsure if you can totally commit to a full industrial layout, this type is perfect as it is more conservative and delicate.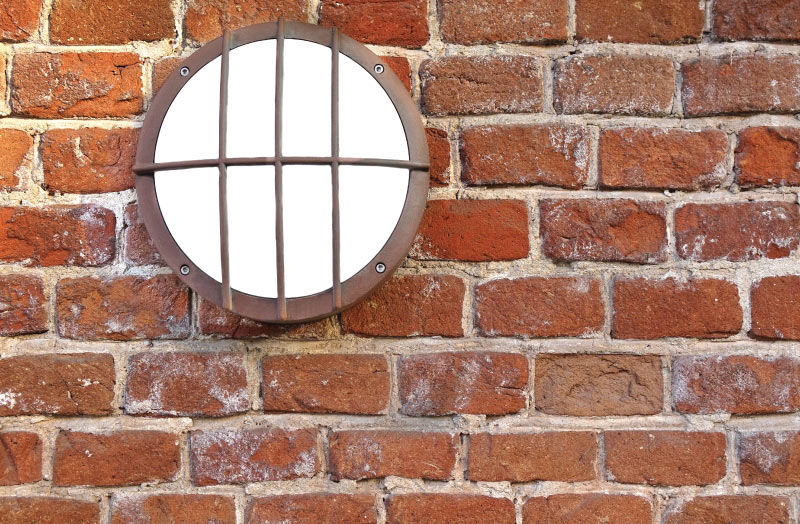 Suitable Indoors
While most bulkhead lights are ideal for outdoor, there are other types that you can use indoors. These kinds of bulkhead lights will not ruin your lighting design; instead, they can improve it!
Some people are not keen on the notion of putting an outdoor fixture inside the home because it can be too overpowering. However, people traditionally use bulkhead lights in warehouses and other interiors, so there's no harm in applying the same concept today.
Known for their waterproofing properties, bulkhead lights are the perfect choice for your bathroom. With its waterproof casing, this fitting is one of the safest lights that you can install in wet rooms! There's no rule that you need to keep your bathroom pristine and elegant. If you want a rougher look that mimics your outdoors, then adding bulkhead lights can make your design dreams come true!
Cost-Effective
Bulkhead lights, in particular, LED bulkhead lights, are more cost-effective than most exterior fittings. Why? Because, for small power consumption, it can produce a tremendous amount of brightness. This means you get to enjoy more brilliance and less payment for the electricity bill.
In addition, because of its sturdy nature, you don't need to constantly replace it, drastically lowering your maintenance cost! Just keep it clean, and you'll be able to enjoy your bulkhead lights for a long time!
Now that you know more about bulkheads and some of the reasons why you need them, it's time to head on to our website, Simple Lighting, and start shopping! We not only have high-quality LED bulkhead lights, but we also have an extensive collection of LED lighting solutions, from indoor and outdoor lights to lighting accessories like sensors, dimmers, and power supplies!