Have you ever asked yourself why cabinet lights are made? What is their purpose, and do you really need them in your home? Generally, overhead lighting will give you a bit of illumination to see under your cabinet and inside. Some would argue that a dedicated fixture is not any more necessary because a fraction of brightness is all that is needed for such space.
However, is a bit of brightness enough for the area under your cabinets? Don't you want to see how further you can utilise it as a workspace or how much more can you improve the aesthetics of your room with an additional layer of light? If you want to level up your place's functionality and visuals, then try adding some under cabinet lights!
What are under cabinet lights?
As the name entails, under cabinet lights are lighting fixtures that you install directly under your cabinets. In the kitchen, your overhead lighting cannot fully illuminate your kitchen counters because the kitchen cabinets interfere with the path of light. Because of this, you end up with a shadowy surface that is not suitable for meal preps, especially when you're using sharp knives.
Under-cabinet lights are made to address these issues. Since it directly shines on top of the kitchen counters, you don't need to rely on overhead lighting, and the shadows are entirely eliminated. This will enable you to prepare your meals safely and efficiently since you'll not have a hard time identifying which is which.
In addition, it can also add depth to your design scheme and emphasise colours and lines on your surfaces and walls. You can use it as night lights for your kitchen to provide gentle illumination so no one will trip if they make a short midnight snack trip!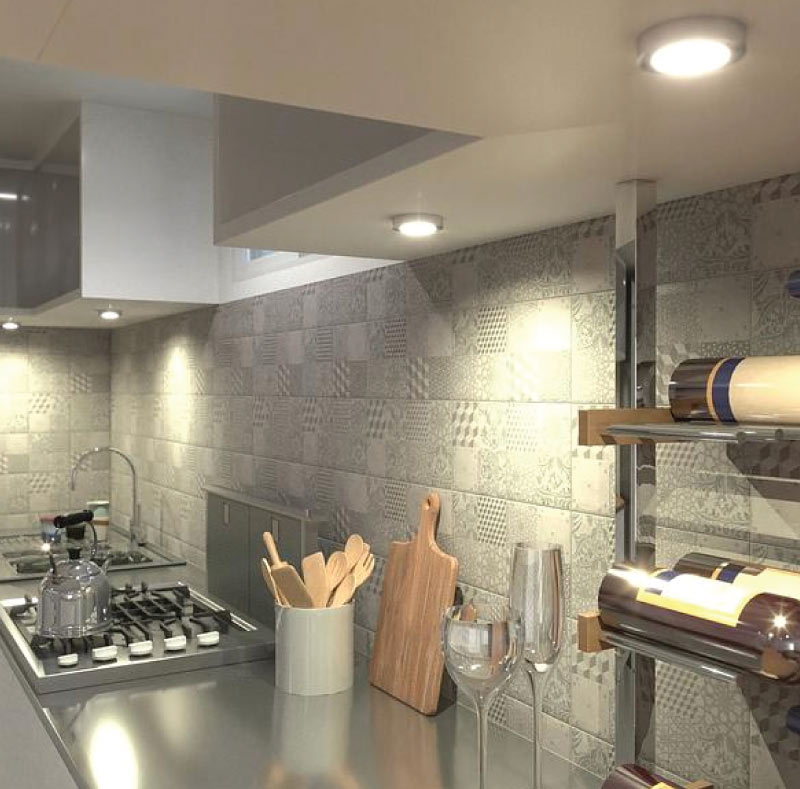 Where can you use under cabinet lights?
The kitchen is the number one place where you'll see under cabinet lights. It's not surprising because there are many cabinets and work areas that you need to take into account. However, that's not the only room you can use under cabinet lights!
Living Room and Bedroom
You can use your under-cabinet lights over your display shelves or record library in the living room. Try installing an RGB LED strip under your TV stand and around your TV unit if you want to add more colour and a futuristic vibe. It's an effortless way to create a centrepiece in your room without adding other décor pieces that can occupy more space.
If you're living room or bedroom has a lifted ceiling or a gap between the top and cabinet, adding under cabinet lights can transform the space with a subtle glow.
RV or Motor Home
Who said that RVs are only meant to look plain and simple? With under-cabinet lights, you can spruce up its interior without adding bulky features and space-consuming decors. Use low voltage fixtures or battery-operated fittings, so it's more convenient for your travels. Plus, those are easier to install since you don't need to wire them to your mains circuit.
What are the different types of under cabinet lights?
There are different types of under cabinet lights that you can select from. Each has its perks and ideal use, so it's best to know this before purchasing. There are three main types: plug-in, hard-wired, and battery operated.
Battery Operated
These types of under cabinet lights run on batteries and need to be switched on individually. While they are easier to install, you'll have to occasionally take them down to replace the batteries. Some battery-operated models come with remote control for easy operation. These fittings are ideal for closet spaces, corner placements and shelf illumination.
Hard-Wired
One of the advantages of using hard wired under cabinet lights is you can control them using a pre-existing light switch, and you use the home's electricity to make them run. If you're using LED under cabinet lights, then you don't have to worry about the electrical cost since LEDs run at a very minimal power! You can wire multiple lights in series, so it'll be easier to use them when you do meal preps or while cleaning.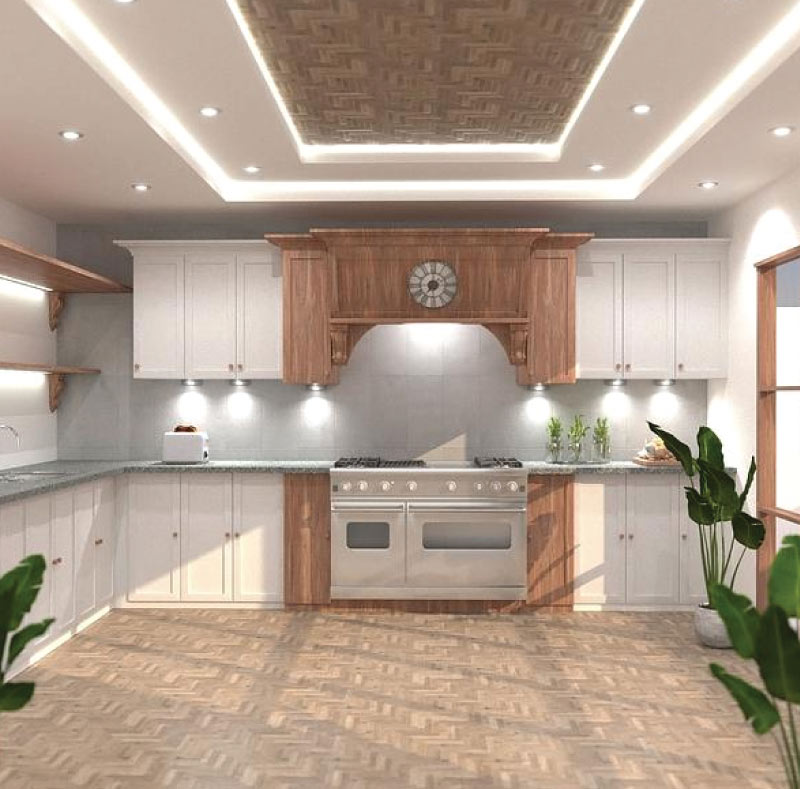 Plug-in
If you don't want to use batteries or hard-wire your lights to your mains circuit, you can just use a plug-in version. There are under cabinet lights that are ready-made for plug-in power, or you can wire your low voltage lights to an LED driver and add a plug at the end of the driver. Like battery-operated under cabinet lights, the installation of a plug-in is also straightforward. The only issue that you may encounter is you need to have a nearby socket to plug them in.
What are the benefits of using under cabinet lights?
If you're not sure whether or not you should buy under cabinet lights, here are some of their benefits that might convince you!
It can enhance the visual appeal and add a unique aspect to your space.
Under-cabinet lights are relatively easy to install.
Affordable, but choose an LED option for higher energy efficiency.
It can improve the safety of your space.
Under-cabinet lights can eliminate shadows and increase the interior value of your home.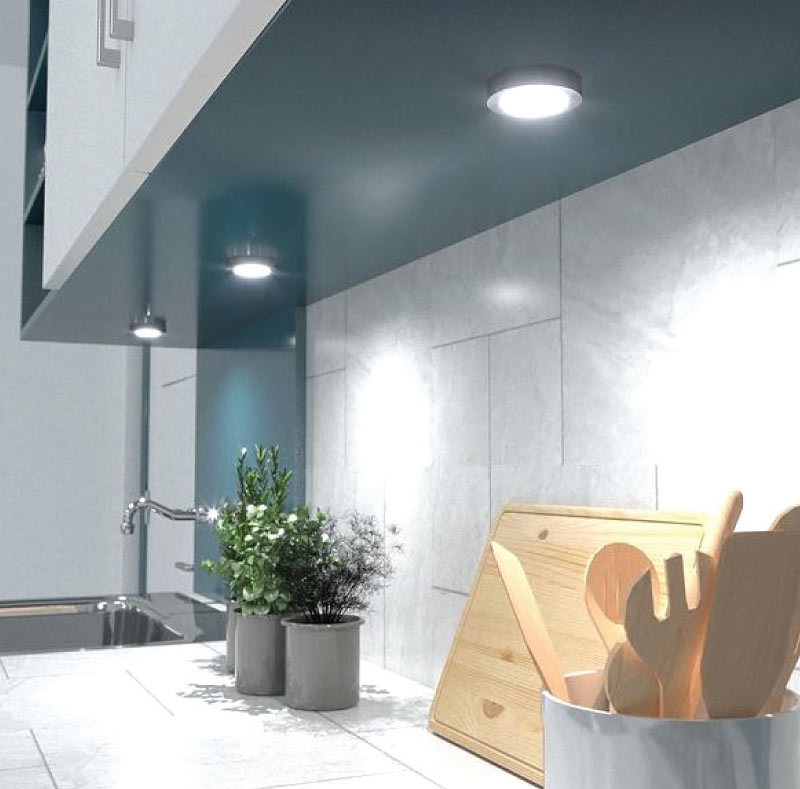 Adding under-cabinet lighting to your kitchen, home office, bedroom, living room, and other parts of your home has many benefits. It will help you scale up the aesthetics of your space and make your everyday life more efficient. So, now that you know more about under-cabinet lights, it's time to visit our website, Simple Lighting and start shopping!