Have you ever seen your favourite gamers streaming without being surrounded by awesome coloured lights? Lighting can be the make or break of a room and as a game enthusiast, your priorities are probably a high-performance gaming machine and an exclusive space to set up all your gadgets. If you've already maxed out the specs of your equipment, and you already have the best gaming chair and headphones, what else can you do to level up your fortress? Ramp it up with some awesome LED tape and your gaming setup would be incredible! It allows you to be creative and even change up the look of your room by changing the colour whenever you change games!
What is the best LED strip for your gaming setup?
Lighting up your gaming room with LED strip lights makes the gaming experience more immersive than playing under a white ceiling lamp. With your surround sound plus the lights from LED strips, you'll feel more exhilarated to defeat your enemies and take home the crown. Aside from that, having the proper lighting plan in your gaming cave will keep you in good shape during long hours of gaming sessions. So, what LED strips do you need?
RGB LED strip
RGB stands for red, green, and blue, which refers to the three hues of lights that you can combine to produce millions of colours. RGB is the reason why your TVs, smartphones, and computer monitors can have such extensive colours. Also, you can also see this RGB in a wide range of gaming gadgets, including keyboards, CPU, headphones, mouse, and more.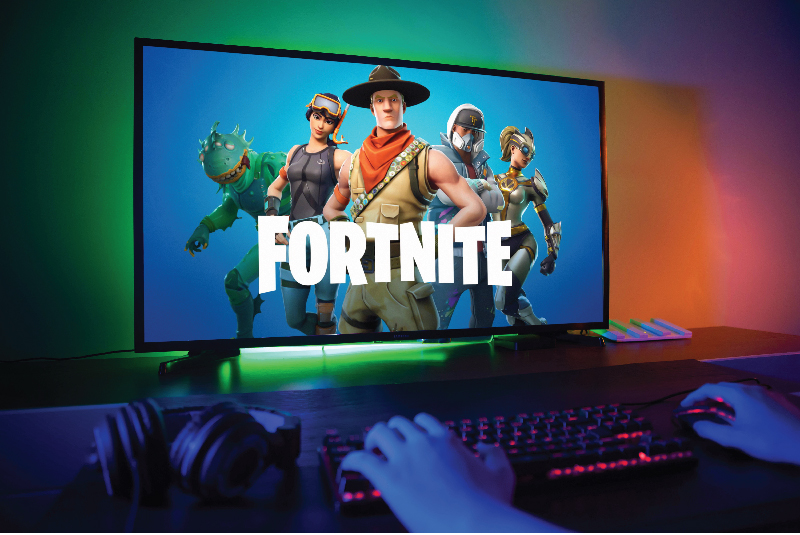 Having RGB LED strips in your gaming room will increase your visibility while keeping it sleek and cool. Plus, it matches your other RGB equipment!
RGBWW LED strip
Another type of LED strip that you can add to the mix is the RGBWW LED strip. How does it differ from an RGB LED strip? It has the same RGB chip plus an additional warm white chip. Do you need this extra white chip? Even though an RGB LED strip can produce a colour close to white, it cannot replicate the pure tone of a dedicated white chip. This white chip will allow you to create a clear warm white and add more shades to the colours that you can get from the RGB chip.
With an RGBW LED strip, you'll have more shades to play around with to suit the look of your setup. Also, you can utilise the white light to transform the mood if ever you're using your gaming room for studying or working.
Dual White LED strip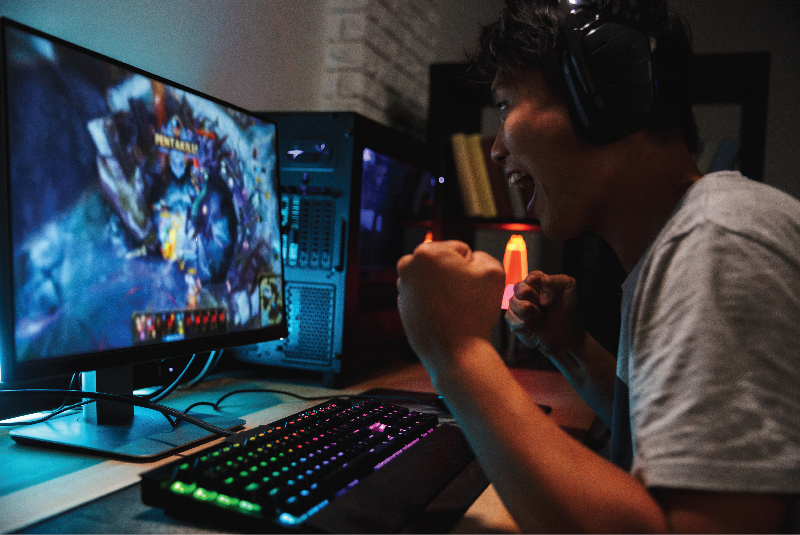 If you want to have a less colourful gaming room, you can stick with a dual white LED strip. This kind of LED lighting has a white colour that you can adjust either to a very warm white light up to a very cool white light and everything in between, smoothly, using a remote control. With this, you have the option to control the colour temperature of your lights to suit your preferences. Although this kind of setup is not as popular as those that use RGB LED tape, some people prefer this as it keeps them relaxed, especially if the warm lights are on.
Where to put your LED tape in your gaming room?
Location is essential when setting up your gaming lights. If you aimlessly add RGB LED strips in all the possible places you see, you'll become more agitated and distracted because the colour can be too loud and overwhelming. With the correct locations, you'll get the best balance to keep you comfortable, focused, and stress-free. So, where do you put them?
Near your monitor setup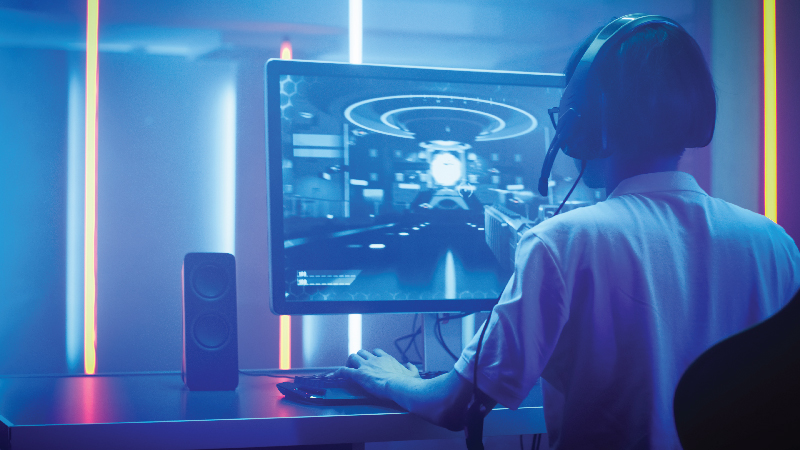 Playing in a completely dark room can damage your eyes. So, the first place that you should light up is the one near your monitor. You can add your LED strips below or behind your monitor to lower the impact of your computer screen's glare on your eyes. Sticking your LED strip on the lip at the back of your desk is also a popular idea with top gamers!
On the wall above the monitor setup
Aside from your monitor, you can also add lights to the wall above it. You can either use some LED strip or the popular Hexagon Lights or Nanoleaf Aurora. They will also lower your computer screen's glare and illuminate your gaming room with various colours.
In the corner of your gaming room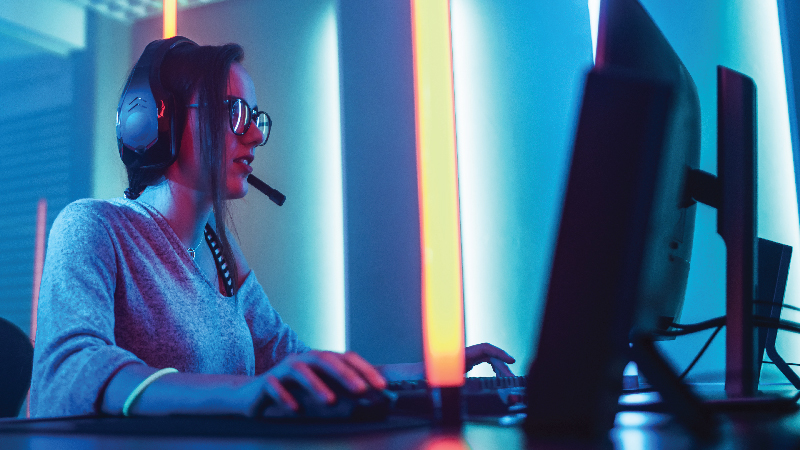 If the corners of your gaming room are dark, it feels like something is missing. To fill in that gap, you can either use an oversize floor lamp or line up the corner with some LED tape. Just make sure that the colours match your whole scheme and that it's not shining directly into your eyes.
Under your gaming desk
While many may believe that adding lights under the desk is not essential, it matters. If you try to reach under your desk in your dimly lit gaming room, you might encounter some problems since you cannot see what is underneath. What's worse is you might suddenly unplug a wire that powers your computer without saving your game or while in the middle of an important battle. An LED strip would fit best for this area since you can easily stick them under your desk.
Now that you know which lights you need to make your gaming room top-tier, head on to Simple Lighting and check out our extensive line of LED strips!