Downlights are a stylish form of recessed lighting that adds a modern accent to your home and creates a beautiful ambience. They also sit flush with the ceiling giving the room a spotless look. If you want to join the downlight trend but aren't sure how to get started, check out these clever tips!
Tips to Cleverly Install Downlights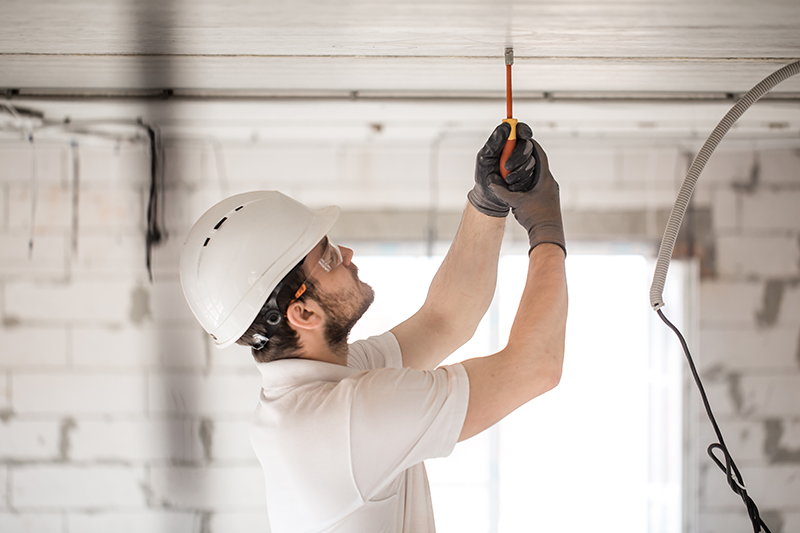 Determine the perfect location.

Location is everything when it comes to lighting, so the first step in setting up downlights is to choose the best possible placement. Downlights create a gentle, ambient glow perfect for softening the vibe of an area. Ideally, you can use them to smoothly accent significant points in a room, such as nightstands or frequently used appliances. Just make sure that the areas you plan to install downlights are free of pipes, wiring, and structural support beams.

Install safely and carefully. Once you've chosen the ideal spot for your downlights, turn off all the power in the area to avoid getting shocked and follow the manufacturer's instructions carefully. You should only install electrical products if you are a qualified electrician or if you have previous experience and are confident DIYing the installation. If you are not confident doing this yourself, please hire a professional and leave it to them! Don't play with electrics because they can be very dangerous.
Opt for fire rated downlights.

Downlights that come with a fire rating help decrease the risk of fires spreading to other rooms through the walls and ceiling. Remember that you have to cut a hole to recess the fixture when installing a downlight. This jeopardises the fire barrier, increasing the likelihood of fire spreading to other areas of your home. But fire-rated downlight fixtures use a special pad that expands above certain temperatures and restores the compromised barrier.

Use a GU10 downlight with LED lamps or use a LED Downlight. For an increased energy efficiency resulting in smaller power bills and a more eco-friendly home, always opt for LED. You'll have less heat output, brighter lights, and varying colour temperatures. Also, you can manipulate the light's warmth allowing you to see how different colours impact the room's ambience.
Amp up your style with the right finish.

Perhaps the most exciting part of selecting downlights is choosing the finishing. It refers to the fixture's outer ring, which you'll see regardless of whether you turn on or off the lights. When deciding, consider your room's existing colours. Do you prefer your downlight's finish to blend into the background or make a statement? If you fancy your downlights to stand out, then a

brushed

or

polished

chrome downlight might be for you. Alternatively, if you want them to go unnoticed, then

white

might be a better choice.
Things to Remember before Installing Downlights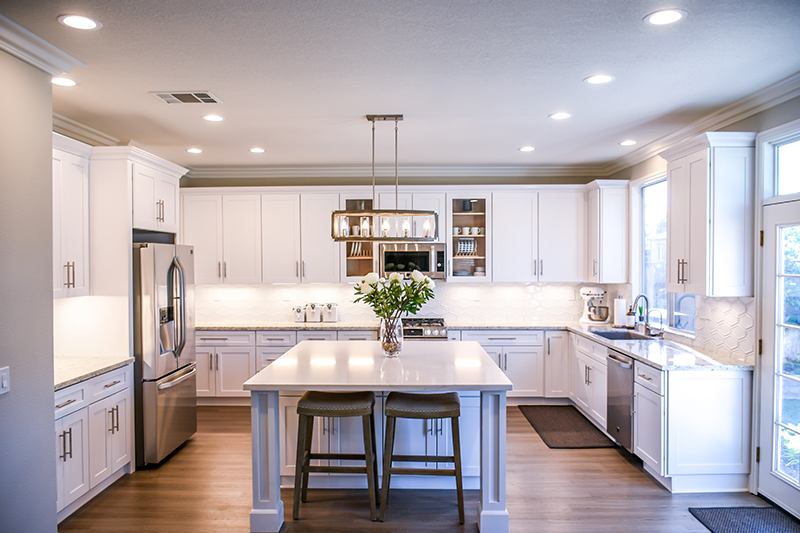 Downlights are a great way to give your home a modern edge and deliver unparalleled mood lighting while taking up far less space than other types of fixtures do. When shopping around for your ideal downlights, consider details like fire ratings, GU10 LED fittings, and what type of finish and light warmth you prefer. When you install your downlights, prioritise safety while you pick your location and check for dangerous obstacles like wiring and pipes. Always make sure that you turn off the breaker before you get started and always refer to the manufacturer's installation guide. Also, never leave any exposed wiring behind!
If you're looking for high-quality downlights, check out our website. We have a vast collection that will suit your style.