Where are the best places to use led tape lights in your home?
LED tape lights are extremely versatile and can be used throughout your home to accentuate design features, add a touch of drama or simply provide a practical solution to your lighting issues.
‍
They can be as discreet or as bold as your taste dictates and their flexibility means that they have the potential to illuminate your home in truly unique ways. So, as long there's an appropriate surface for the LED tape to attach to, you can really let your imagination run wild with style ideas.
‍
If you're in need of a bit of inspiration, we've rounded up some of the best places to use LED lighting to kick start your creativity.
Add depth to your stairways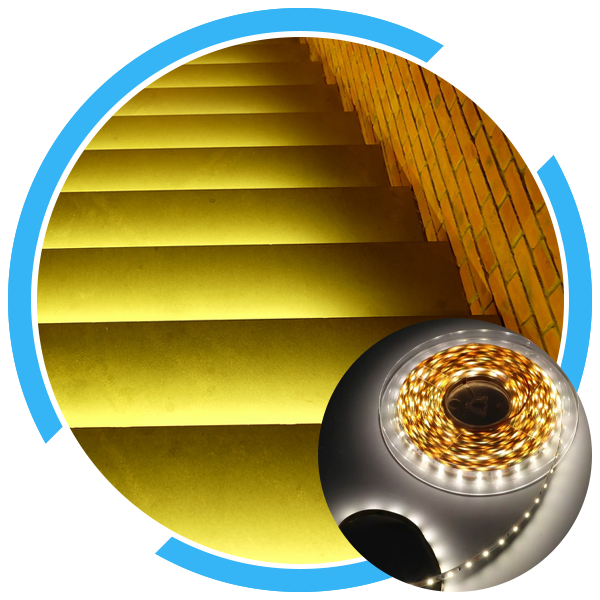 Using LED strip lights on your stairs proves that safety and style can go hand in hand. By attaching strips underneath the treads of steps, you can avoid trips and fall without having an intrusive light on that ruins the ambience. This works especially well if you have an open staircase as the light will flood the gaps between steps.
‍
By choosing a warm LED colour you'll also be turning your stairway into a striking yet cosy focal point that is sure to 'wow' your guests.
Define shelves and cabinets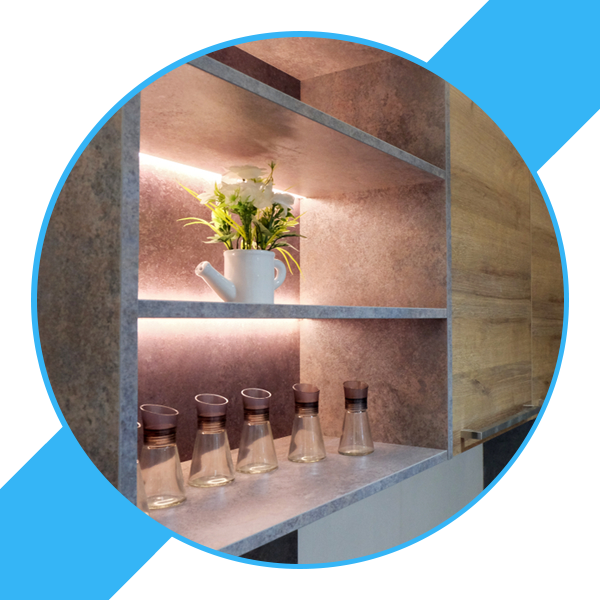 Running LED tape on the backs of shelves can be a subtle way of drawing attention to your favourite possessions. And you don't have to worry about them emitting any heat which means you can safely use them to frame a collection of books or pieces of artwork.
‍
If you have clear fronted or open kitchen cabinets, try using LED lighting to accentuate your glassware. Or you can use LED strips as a cost-effective alternative to under cabinet bulbs. This not only creates a chic look but also makes preparing food much easier.
Light up skirting boards and kitchen plinths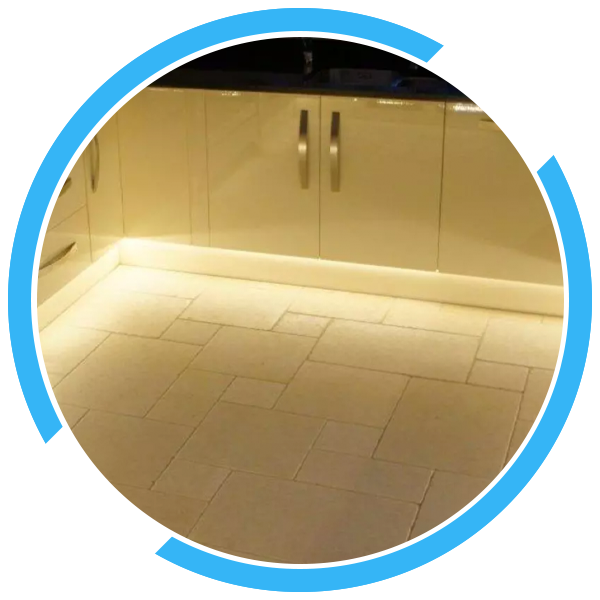 This is another modern and elegant way to use LED strip lights in your kitchen. Running the strips around the length of your skirting board will give you the illusion of a much bigger space. This works with all colour schemes but can work particularly well as a contrast against dark floors and ties.
Make your own contemporary Hollywood mirror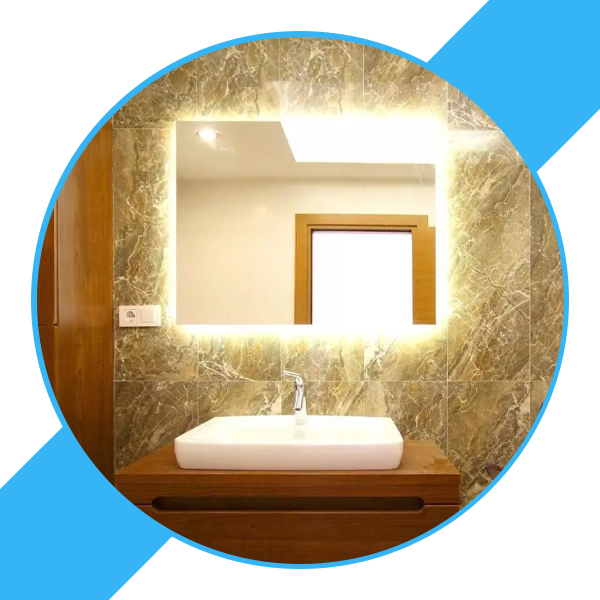 Adding LED strips around mirrors is a quick and easy way to create your own glamorous vanity mirror. Swap the usual cumbersome and expensive bulbs that surround typical Hollywood style mirrors for a back light of bright white strips.
‍
The clear lighting eliminates shadows so that you can accurately apply makeup in a simulation of natural light. You'll also bask in a flattering glow which is sure to make you feel like a star before a night out.
Create a welcoming garden space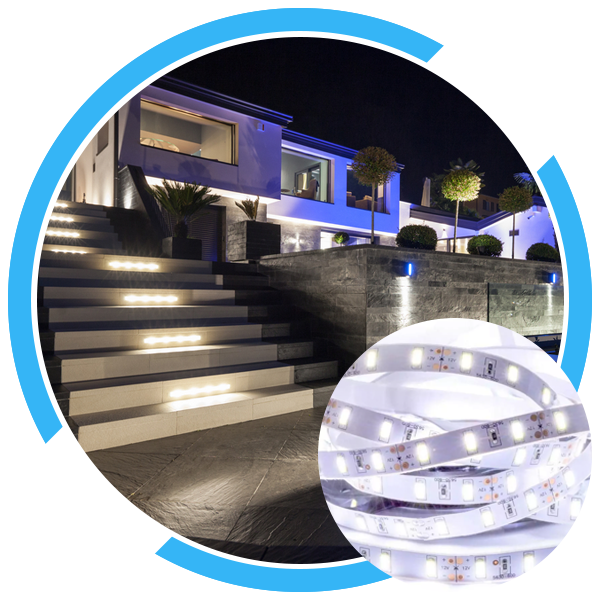 LEDs lighting works just as well outside as it does inside. Use it to frame decking and paths to create a comfortable space where you can entertain friends on a summer evening. Not only does this have the practical benefit of guiding your guests in the dark, it also looks fabulous against the backdrop of a starry night sky. You can also use LED tape to add a sophisticated and tasteful dimension to water features or ponds.
‍
You do need to make sure that you use the appropriate LED tape if you are using it outside as not all of them will be suitable. Look for strips that are rated IP65 or higher as these are waterproof and more heavy duty.
Enhance your existing architecture
If your living space has interesting architectural features you can use LED lighting to add further character and interest. Adding strips to alcoves and fireplaces will create eye-catching accents whilst running LED lighting around your ceiling will create an ultramodern atmosphere.
‍
Don't be put off by adding LED tape to older properties. Contrasting warm LED light against exposed brickwork has an enchanting feel and looks like something straight out of a fairy tale.
‍
Use LEDs to get the most out of your home entertainment systems.
‍
Choose LED strips with different colour options to frame computers and screens connected to games consoles. That way you can choose a colour that will enhance your gaming experience and add to the fun.
‍
You can also use dimmable strips in the room where you most frequently watch TV as a way of capturing the magic of the cinema.