If you are looking for a type of lighting that you can easily use for different purposes then plinth lighting is a good contender. Plinth lighting is a soft and unobtrusive light installed for decorative purposes. When installed in the kitchen or other areas inside the home (or office!), it adds dimension and depth to the area. LED plinth lights make this possible with minimal energy consumption, so you can be creative in making your space as beautiful as possible.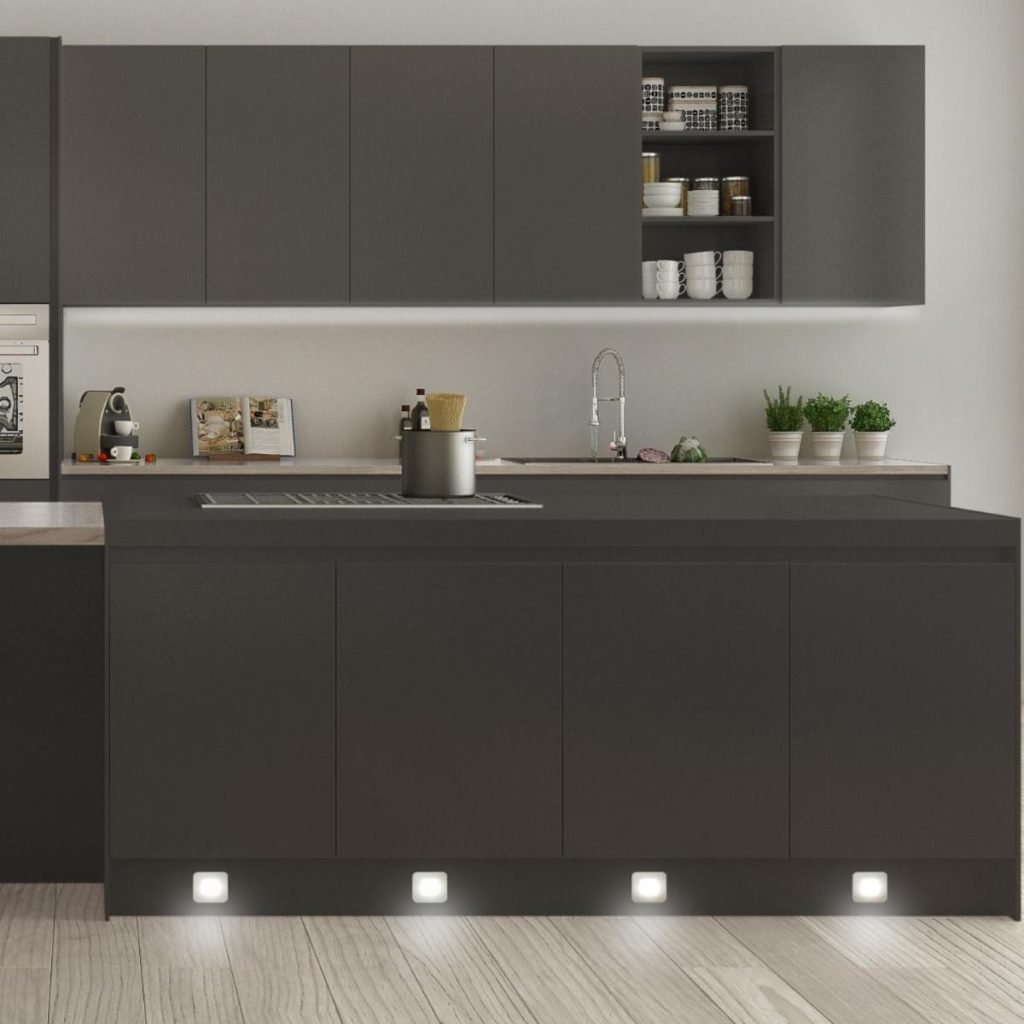 Why use Plinth Lights?
Plinth lights create subtle lighting when used at home or in the office. Where most types of lighting rely on powerful and energy-consuming lights, plinth lights emit a soft light. Soft enough to create silhouettes while keeping other objects in the vicinity a mystery. Most of them use LED bulbs as they are more energy-efficient and come in a variety of light temperatures for different uses.
Allows you to enjoy your decking even at night
Plinth lights are normally used indoors but they can sometimes be used outdoors too. For example, plinth lighting with an IP rating of IP44 or above can serve as decking lights as well. Using LED plinth lights, you can create a different feel and ambience on your outdoor decking. Just imagine a proper deck with soft lighting on a late afternoon as you watch the sun go down, isn't that just lovely?
Adds beauty to your outdoor infrastructure
Another outdoor use of plinth lights is to light up walkways and garden bridges. If you plan out the lighting properly, you can create different effects in your walkways and garden infrastructure. The subtle illumination created by LED lights can help you create a unique experience that will become the story of your garden. Want to light up the whole place? Maybe leave some mystery? It's all up to you.
Creates relaxing mood in your bathroom
Some modern LED plinth lights (check the IP rating and look for IP44 & above) are waterproof or splash-proof so they can be used in areas where you might be afraid of getting your lighting implements wet. One good example would be your bathroom. With their help, you can create different moods in your bathroom with the help of accents. A fan of long baths? Set up your plinth lighting to create a relaxing ambience. Pair it up with your favorite scented candle and you have yourself a spa-like experience in your very own home.
Adds colour to stairs and hallway
Have I mentioned how versatile plinth lights can be? Yeah. If you own a house with stairs and hallways you might have encountered lighting problems that involved finding a way to light them up without using overhead lighting. Because of the design of plinth lights, you can go and place them in nondescript locations along your hallway or stairs. Oh and if you are thinking of using LED Plinth lights, there are models that come in different colors. Just imagine what you can create with such a versatile product.
Makes your workplace enticing, attractive and promotes relaxation
One's workplace, be it at home or the office, is a place that really needs attention. This is because your productivity can be affected by the general feel or mood of your workplace. Need to create a soothing mood for your late night reports? Using colored plinth lights can have a calming effect on our brain that can help us focus.  These lights are also great for conference rooms when you need ambient lighting for presentations.
Plan ahead before installing them
While plinth lights look simple, if you don't feel confident in any part of the process, don't hesitate to hire a professional. With a professional, you are sure you have installed your LED plinth lights properly in your own home and in the office.