If you are looking for a comprehensive lighting solution, then plinth lights might be a good contender. This type of light produces a soft glow and is perfect for decorative purposes since it is unobtrusive. When installed in the kitchen or other areas inside the home (or office!), it adds dimension and depth to space. Plus, they make this possible with minimal energy consumption, so you can unleash your creativity and glamorize your space!
Different Plinth Light Application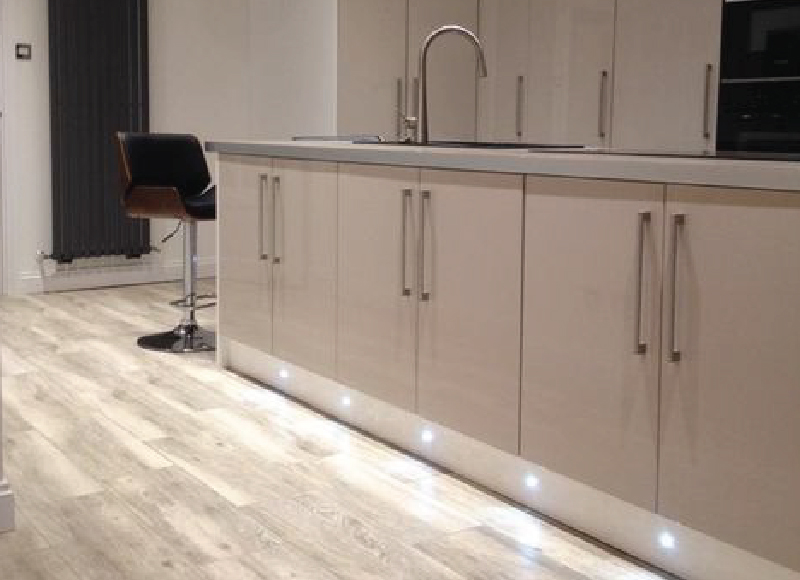 People install plinth lights mainly because of their decorative and mood-enhancing properties. But beyond that, these lights have a lot of incredible qualities and benefits. Also, there are many ways to use them.
Create stunning decking even at night.

Plinth lights are typically used indoors, but they can sometimes be used outdoors too. For example, plinth lighting with an IP rating of IP44 or above can serve as decking lights. With these lights, you can enhance the ambience of your outdoor decking. Just imagine a proper deck with soft lighting on a late afternoon as you watch the sun go down, isn't that just lovely?

Add beauty to your outdoor infrastructure.

Another outdoor use of plinth lights is lighting up walkways and garden bridges. If you plan out the lighting properly, you can develop the appearance of your walkways and garden infrastructure. The subtle illumination created by LED lights can bring you a unique experience that you, your family, and guests can enjoy. Want to light up the whole place? Maybe leave some mystery? It's all up to you.

Make a relaxing mood in the bathroom.

Some types of LED plinth lights (check the IP rating and look for IP44 & above) are waterproof or splash-proof, so they can be used in areas where you might be afraid of getting your lighting implements wet. One good example would be your bathroom. You can use them as accent lights and can create different moods in your bathroom. Use these lights for a relaxing ambience and pair them up with your favourite scented candle, and you have yourself a spa-like experience in your very own home.

Illuminate the stairs and hallway.

If your home has stairs and hallways that are a bit hard to navigate in the dark, you'll be surprised how installing plinth lights will make so much difference. Because of the design of these lights, you can go and place them in nondescript locations along your hallway or stairs. 

Design an enticing, attractive, and relaxing workspace.

Be it at home or the office, one's workspace needs to keep you focused and attentive. General lighting or the mood of the workspace can affect a person's productivity. Using plinth lights can create a calming effect on the brain, which can help you focus. These lights are also great for conference rooms when you need ambient lighting for presentations.
Reminder on Installing Plinth Lights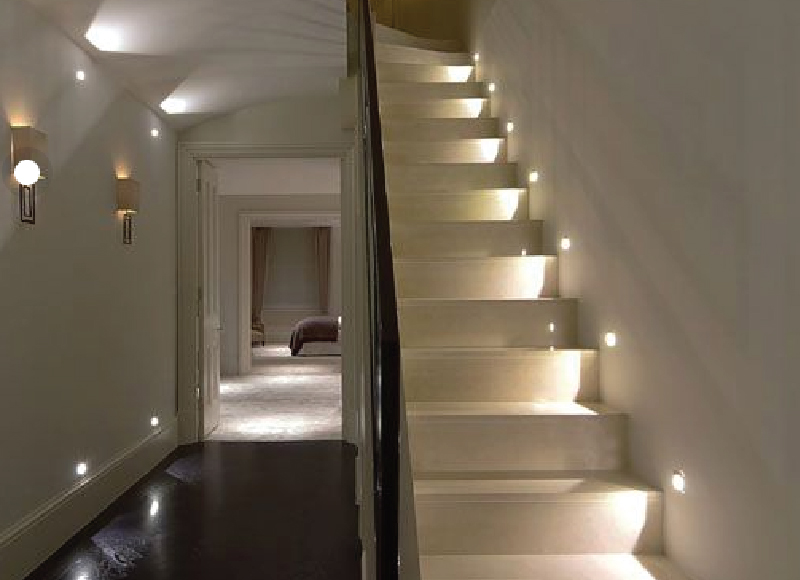 While plinth lights are easy to install, there are steps that you need to be very detailed and precise. If you don't feel confident in any part of the process, don't hesitate to hire a professional. 
Now that you know how to use plinth lights at home, check out our LED Lighting store because we have an extensive collection of them!