It's not uncommon for people not to give extra attention to their driveways. It's more likely that your driveway is not as decorated as your front porch or your backyard. Well, there's no problem with that! In fact, there's very little that you can do to improve the look of that part of your home. However, if you wish to still make an effort so it will look as aesthetically pleasing as the rest of your home, then the best aid that could help you are lights.
Lighting your driveway will not only enhance the visuals of your space, but it can also improve the security of your home. Since everything is well-lit, you'll be able to see everyone who is going in and out along your property. With that, you can immediately take action if someone tries to break in.
Creative ways to light your driveway
Lighting your driveway does not mean that you make it look like an airport runway! You don't need that many lights, so if you're planning to buy a whole bunch, calm yourself. You only need a few correctly placed lamps, and they will instantly brighten your space in the most beautiful way possible!
So, if you're struggling to get a head start, here are a few things that you can try!
Post lights on fence
You can add some post lights if you have fences lining your driveway! Many types of post lights are available in the market, but solar-powered lights are the best for this space. With this, you don't need to worry about powering your lights and setting up long wires across your backyard. Plus, they're easy to maintain, so it's less hassle for you, especially if you're busy with work or chores!
No fence? No problem! If you love the aesthetics of post lights but nowhere to put them, you can cut down some posts and customise your own! Then, line them up on your driveway for the perfect ambient and safety lights! It's incredibly easy to mount and affordable, so it's worth the try.
Up down wall lights
Aside from the extra curb appeal, up down wall lights can brighten up your driveway effortlessly! This setup is perfect if you have a short and straight driveway. It can serve as the focal point to drive to if you have friends and family coming over for the holidays or get-togethers.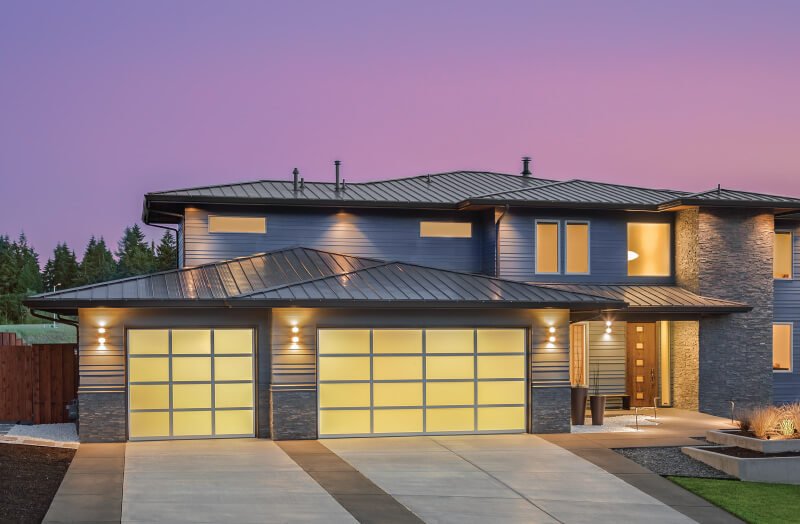 Hanging lantern pathway lights
Hanging lantern pathway lights can illuminate your driveway in style. Most of these lights are solar-powered, so you can just leave them out in the sun to recharge and use them at night. Also, since they get their power from nature, you don't need to worry about your electricity bills skyrocketing even if you leave them on all night. Once you pop them on the ground, your pathway lights will do all the work of brightening your space and making it look superb!
Rope Lights/Strip Lights
If you have an extra-long driveway and buying too many path lights is out of your budget, rope lights are the best alternative. Just make sure that you get one made for the outdoors, or else it won't last! Since most rope lights/ strip lights are not solar powered, you will need to make sure that you're setting up your lights near a power source. Compared to solar-powered lights, these may take some time to set in place. However, you'll not regret every bit of sweat and effort that you invest since the outcome will be magnificent!
Floodlights
If you don't want to spend a fortune on your driveway lighting, you can just add some floodlights and incorporate them into your landscaping design. Floodlights will still get the job done of brightening up your driveway and look aesthetically pleasing with your entire façade. If you prefer to have your lights turn on only if there's someone, you can opt for motion sensors. This way, your lights will be more energy-efficient, and you can use them as added security lights.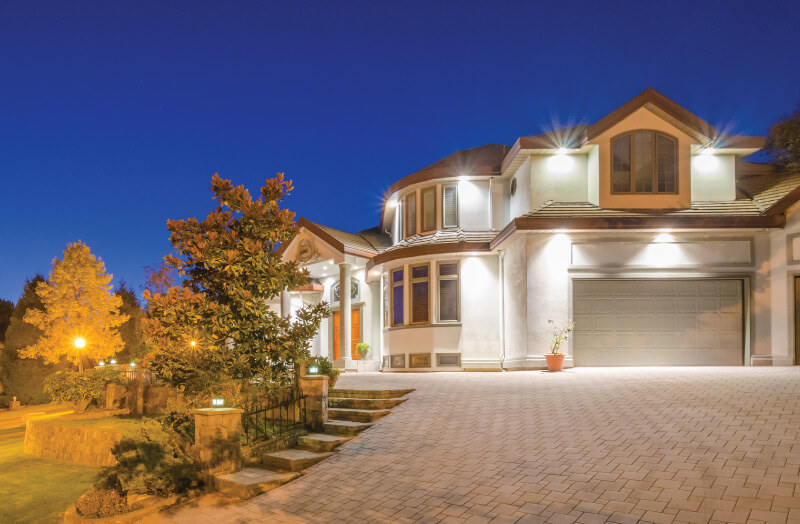 Wall lights
Wall lights are another excellent lighting setup if you have a short driveway. You can mount them on each side of your garage for extra illumination. Although it's not excessively bright that will make your home stand out, it's still enough to give you visibility for some evening walks and for guests to find your house. Aside from that, this is suitable if you like to keep things minimal and simple. As mentioned earlier, you don't need to light your home as if it's an amusement park! These small fittings, when placed right, are enough to give you sufficient brightness.
In-ground paver lights
If you are not keen on the idea of staking lights on your grass, then paver lights will do the trick! These lights are installed into a paver stone, giving you a seamless look without compromising the light output. Also, they're solar-powered, so once you mount them to the ground, they will work by themselves.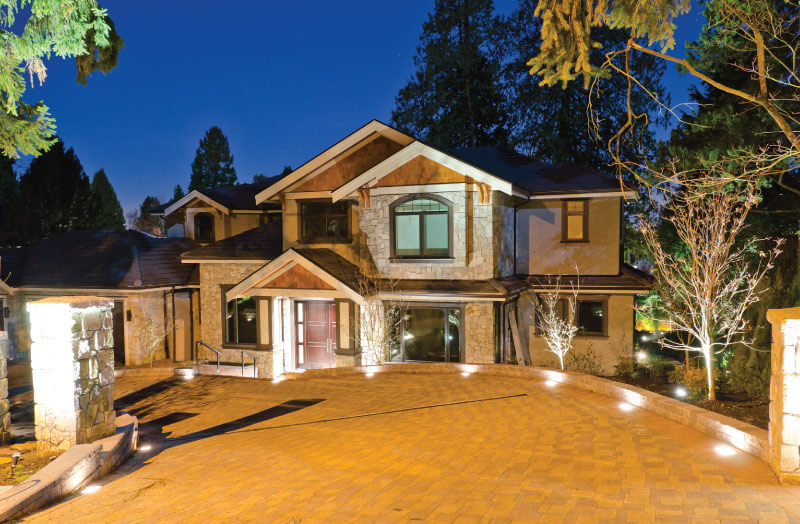 Now that you know how to light your driveway, it's time to grab your phone or laptop and check out our website, Simple Lighting! We have an extensive collection of premium-quality LED lights, including wall lights, garden spike lights, strip lights, and more!