New year, new beginnings! If you believe that you should start fresh at the beginning of the year, then you should think about refreshing your interior with the latest lighting trends! In 2022, it will be simple, original, and functional lights that will take over the industry. You'll see more fittings that pay homage to mother nature and those that are simpler and more basic. With minimalism becoming a massive influence on various sectors, it wouldn't be a surprise that it will also make a statement even in the lighting and interior design sectors. Well, even if minimal is not your taste, other unique lighting trends might pique your interest! So, without further ado, here's what you should keep your eyes on this 2022!
What are the lighting trends in 2022?
As we said before, this year, it's all about functional, simple, natural, elegant, and original lighting fixtures. Therefore, you should consider keeping things simple and practical, focusing on natural materials and adding just sprinkling of elegance and unique designs. With that in mind, here are the styles that you will see everywhere taking over the market!
Trend #1: Lighting fixtures made with natural materials
Lighting fixtures made with sustainable materials has been around for a few years, and it will still be around this 2022. If in the previous year it's all about wood, glass, bamboo, seagrass, leather, and paper, this year it's leaning towards twine, rope, wood beads, and burlap.
Another interpretation of this trend is the shapes of the fittings. You may see pendant lamps in the form of a tree with leave accents or a glass chandelier in the shape of droplets. Whatever you may find, these natural pieces will make your home feel more relaxing, warmer, and closer to nature.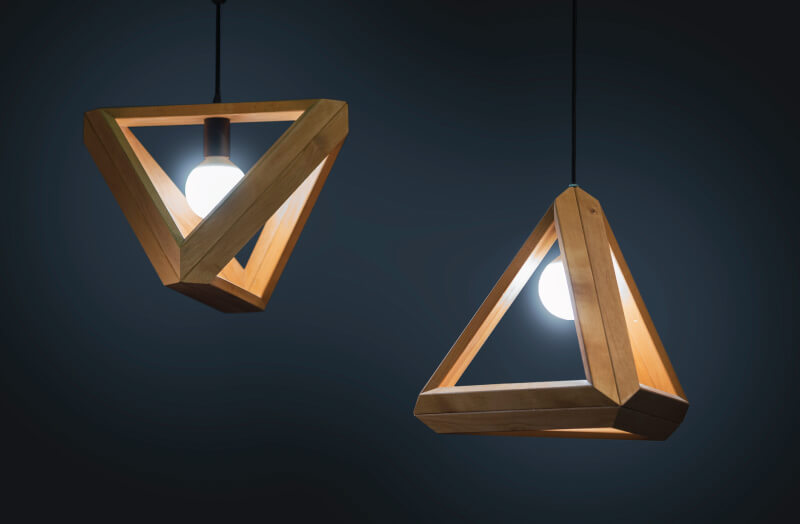 Trend #2: Basic and simple lighting fixtures
Lighting fixtures with complex and grand designs are out of the picture this 2022. It's now the era of simple styles made with natural materials and simple looks. So, instead of choosing those extravagant chandeliers, look for fittings with nature-inspired hues, soft textures, and basic shapes. This way, you'll be able to diversify the character of your interior design and create a unique and modern look.
Trend #3: Art deco inspired lighting fixtures
If you want to throw in some old school vibe in your lighting plan, then art deco is the way to go. This lighting style can make a statement in your interior with its sleek, distinct, and classic look. You might be wondering how art deco could fit in with the simple and minimalist trends. Well, the art-deco inspired light fittings that you can find in the market now are more subtle than their original form. They took out all the elaborate glitz and glamour and focused on the hints of marble, soft scalloped edge, and a dash of bronze. This modern art-deco is truly a show stopper in any interior design or lighting plan!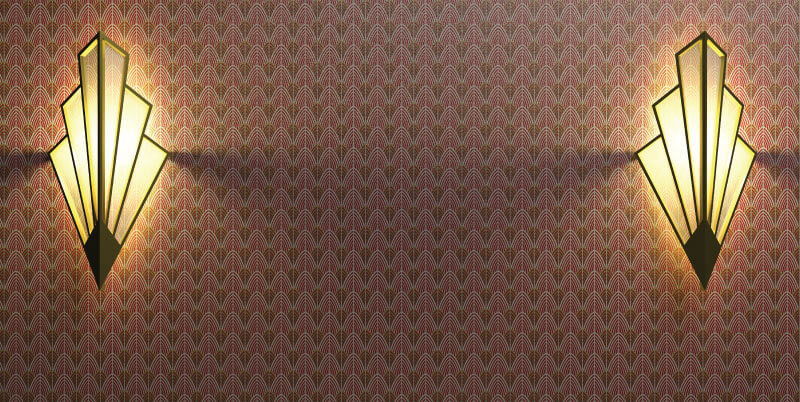 Trend #5: Industrial style lighting fixtures
Industrial style interiors are becoming a massive hit because of their contemporary approach to interior design. So, with these types of layouts, you cannot just use whatever fittings you can find. It's best to complement it with industrial-inspired lighting fixtures in the colours white, black, and grey accompanied by different types of metals, including steel and brass. Having these lights will surlily elevate your interior and fortify its industrial style!
In what colours should you get your fittings?
If you're not particular with the styles of the fittings and want to follow the trends more subtly, you should know what colours are 'in'! So, for your lighting plan, get natural shades for a refreshing look, neutral hues for a more balanced layout, and bold colours to make a statement. With this, you can consider the following:
White, black, grey, and beige if you're going for a simple and functional design.
Brown, pale blue, light green and mustard yellow for a nature-inspired style.
Navy blue, royal green, and soft pink for bolder aesthetics.
What materials are on trend this year?
Aside from colours, you can continue to be on trend this 2022 if you get fittings that have nature-inspired materials. Besides the aesthetics and natural beauty of these materials, it advocates for sustainability and an eco-friendly approach. Some of the materials that you should look into are bamboo, wood, glass, rattan, and others that will suit the purpose you have in mind. Experts also suggest looking into raw materials like gold, brass, and copper. Again, the industrial style will be a big or even bigger hit this year. So, having metal fittings will give you a head start when the trend sets in full swing!
This year will be a whirlwind of exciting new lighting designs and styles to look forward to. So, if you don't want to miss out on anything, you should buckle up and start planning and updating your lighting scheme! If you're looking for premium-quality LED lighting that guarantees quality and durability at an affordable price, you check out our website, Simple Lighting. We have an extensive collection, including downlights, pendant lights, under-cabinet lights, wall lights, and more!