Congratulations – you bought your first LED strip lights! If this is something new to you, you may find the installation confusing. There are many areas where you can install them, and LED Strip installation is very simple. 
What is LED tape?
LED strip lights, also known as LED tape, resemble a metal tape with small LEDs attached. People love them for their low-profile size and flexibility. The tape's circuit board measures typically below 10mm wide, and you can get them in different lengths. Different LED strips have different cutting increments where you can cut some every 100mm, some more, some less. When it comes to installation, some LED tapes have an adhesive backing for hassle-free and straightforward mounting. Furthermore, these lights are available in so many colours! From warm white to RGB colour, you can create different moods and utilize them as task lights and ambient lights. Also, there are variations of LED strips that are waterproof and safe to install in the bathroom or the garden.
How to Use LED Strips?
Here are some suggestions to help you set up your purchase.
Perfect for under cabinet lighting
Having a light under your kitchen cabinets will help you perform tasks effectively. While there are many LED lights that you can put under your cabinets, LED tape is the best choice for most people. LED strip lights do not require a fixture under the cabinets and provide even lighting compared to puck lights. If the LED tape is installed correctly, there will be no visible LED dots.
Functional plinth lighting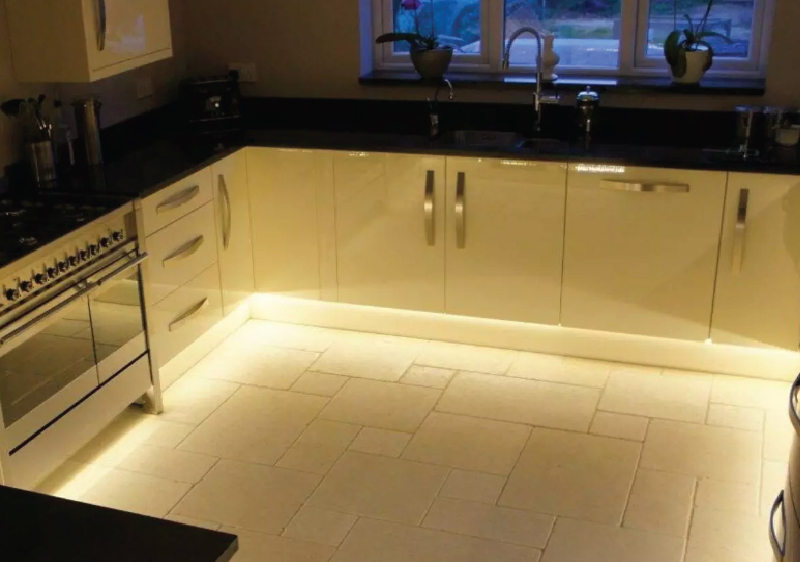 LED tapes make great plinth lighting, and you can use them to illuminate your kitchen island to emphasize the size of the space. Moreover, this lighting creates a safe path for walking, especially during the night, making it a perfect option for a night light. Plinth lighting is softer and not meant to illuminate your workspace. Its purpose is to add style and ambience to your kitchen.
Excellent for above cabinet lighting
Opposite to under cabinet lighting, you can install LED tape on top of your cabinets in the kitchen, living area, or in your room. Above cabinet lights can serve many benefits. You can use them as ambient lighting that produces a warm glow on top of the cabinets that reflects beautifully on your ceiling.
Elegant Cove Lighting
Are you bored with your living area? Cove lighting can add elegance and breathe life into even the most boring room in your house. With the use of LED tapes, you can have affordable cove lighting in your home which adds a soft light and drama to a room. It is easy to use strip lights as cove lighting, and you don't need a professional to install them. Also, they do not leave visible or ugly fixtures like other types of lighting do. 
Simply for decorative purposes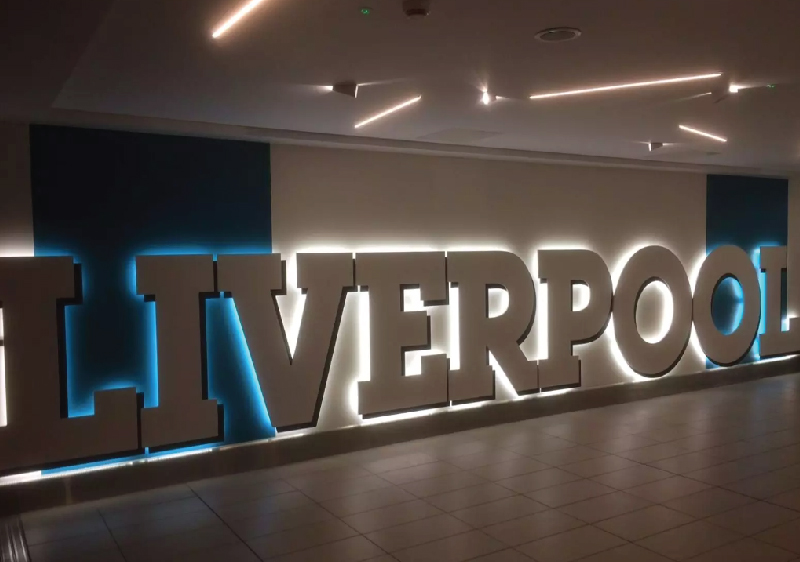 Let your imagination fly and be creative since there are many ways where you can use LED strips as decorations. These lights are usually dramatic and meant to draw attention. Use it to highlight paintings or other art pieces, or you can explore other DIY projects that use LED tape.
Peel-and-stick installation
LED tape is the most user-friendly LED lighting product when it comes to installation. You do not need advanced tools to get it working. First, connect all necessary parts such as the LED driver, dimmer control (if you're using a dimmer), and the LED strip light. Then, peel the 3M adhesive located at the back of the strip and press it on your desired location.
Now that you know how to use LED tape, it's time to visit our website and check the latest LED Strips available for you!