When you're working on a project, whether big or small, you need to make sure that you have adequate illumination. If you don't, it can become frustrating since you can't see clearly, and you'll be in an unsafe zone filled with potentially harmful objects and devices. So, does a regular desk lamp or your go-to torchlight illuminate enough to make the cut?
Domestic lights and work lights have a big difference, especially when it comes to intensity. Since domestic lighting is mostly illuminating a smaller enclosed space, it does not need an overwhelming brightness. On the other hand, work lights are used for construction projects and are required to brighten large open areas with various elements. So, if you're planning to bring your portable lamps on your large-scale projects, you need to scratch the idea and opt for a sturdy and bright work light!
How to choose the best work light?
If you're thinking of purchasing your first work light, you need to consider several aspects. Think of it as shopping for a gadget or an appliance. There are specifications that you need depending on the requirements that you have. Work lights are not a one-size-fits-all type of device. If you want to maximise the use of your lights and ensure that you have a safe working environment, you need to get the best fit for your projects. So, how would you know? What do you need to consider?
Purpose
A plumber crawling under your sink would require focused lighting that they can use in narrow spaces, while a sculptor would need an adjustable work light that can illuminate sections of a whole room. Alternatively, contractors working on-site without any electricity would require a battery or generator powered solution to brighten up their workspace. Also, their lights may need protection from water and dust to guarantee that they will work without any problems once they start the heavy liftings.
Whatever task you need to accomplish, you'll be able to find the correct work lights to accompany you. You just need to review the specifications of each product and consider whether they're a good fit for your purpose. Once you know the function of your lights, it'll be easier to address other aspects like brightness level, portability, power options, and adjustability.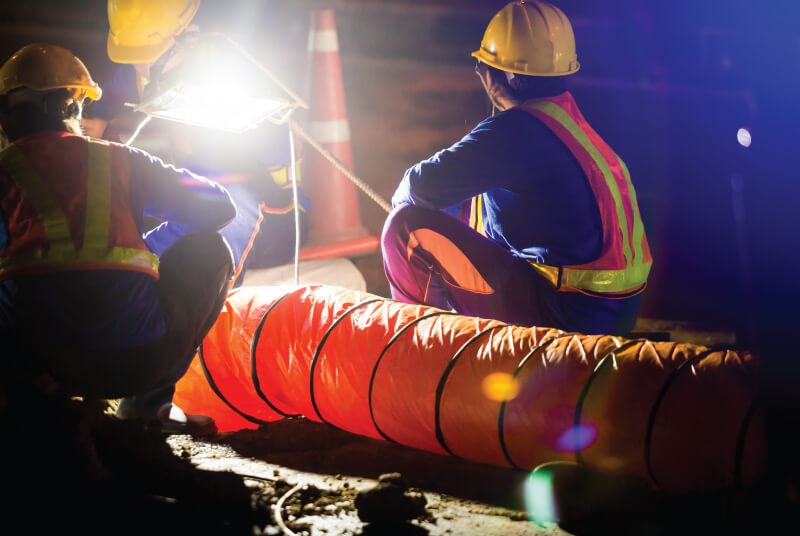 Lumens Output
Unlike incandescent lights that measure brightness with wattage, LED lights are determined using lumens. The higher the lumens output, the brighter your lights are. So, to know if the work light you're eyeing will meet the required brightness level for your project, check its lumens output and beam angle (measures light distribution from left to right and how far the light travels). You don't always need blindingly bright light to work efficiently – sometimes too bright is as bad as not bright enough!
Adjustability
If you want to utilise your work lights for various projects, buy one that can be adjusted. For task lighting, it's ideal if you can direct the light beam to the area that you need to pay attention to. Also, there are work lights with tripods, enabling you to illuminate higher or lower areas and changeable colour temperature, which is perfect for painters and decorators. So, before you make your purchase, check what options you have when it comes to adjustability.
Power Source
Another critical factor that you should look into is the power source. There are tons of models in the market, and each has a distinct way of powering up, including rechargeable batteries, AC power, solar power, and a combination of two or three types.
Some work lights may have USB ports and plugs that you can use to power other devices, gadgets or appliances. The voltage for the ports and sockets may vary, so you also need to check it out in your research. It will be a waste if it ends up incompatible with your devices! Aside from that, you also need to pay attention to the run time of the power source. You don't want to suddenly be in the dark while you're trimming some wood or welding beams. If you have a battery-operated light, it would be in your best interest to purchase a backup so you will have no problems!
Portability
If you move from one place to another, portable work lights are a must! Look for lamps that are retractable, detachable, and easy to pack in small pieces. Also, make sure that you're getting a durable model to withstand falls and bumps during travels. You don't want to open your bag only to see shattered lights! In addition, if you happen to regularly visit places that have no power source, get a cordless light with rechargeable batteries, and make sure to pack extra batteries before you head out!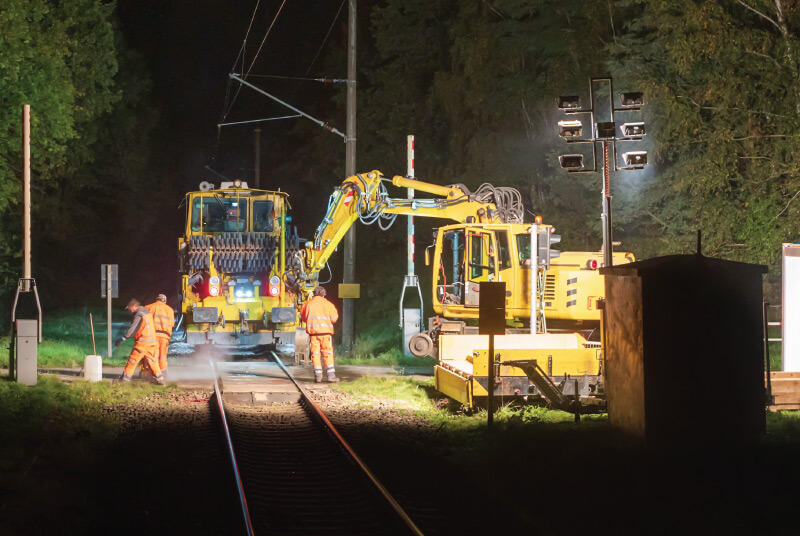 IP Rating
IP rating is the level of protection your lights have against solid and liquid elements. The higher the IP rating, the more equipped your lights are for harsher conditions. You'll have more confidence to bring them on-site where dust and water are common since you know that the electrical components will survive and keep your lights working throughout your project.
The first digit refers to the protection against solid elements, and the second digit represents the protection against liquid elements (e.g., IP44, IP65, etc.). So, when buying your work lights opt for something higher so it will not be a problem wherever you bring them. IP44 is the minimum for outdoors.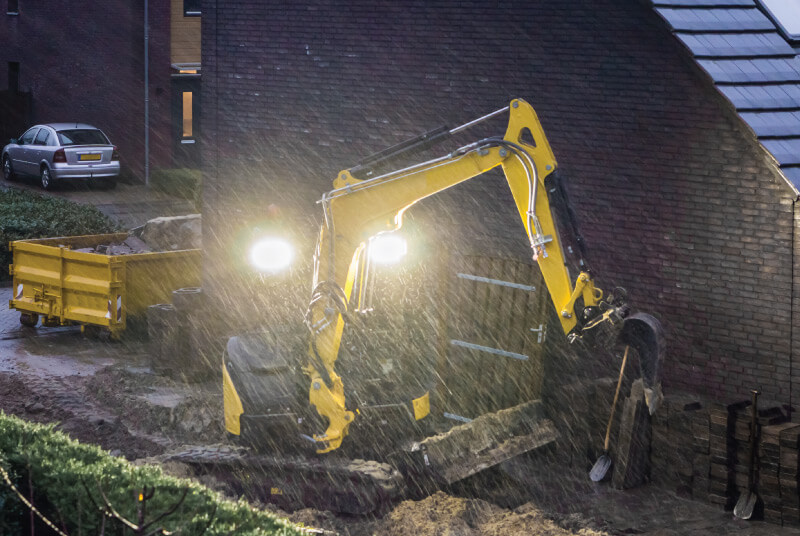 Cordless/Corded
Going for a corded option is better if you use your work lights in a studio or workshop since you don't have to worry when your lights will run out of juice. However, if you need to move around or work in an unpredictable environment, a cordless work light is your best choice since it will give you more flexibility. Just look for a model that has different brightness settings so you can save on battery when intense brightness is not necessary.
Now that you know how to select the ideal work lights for your project, it's time to head to our website, Simple Lighting. We have an extensive range of premium-quality LED lights including flood lights, bulkhead lights, site lights, and more!